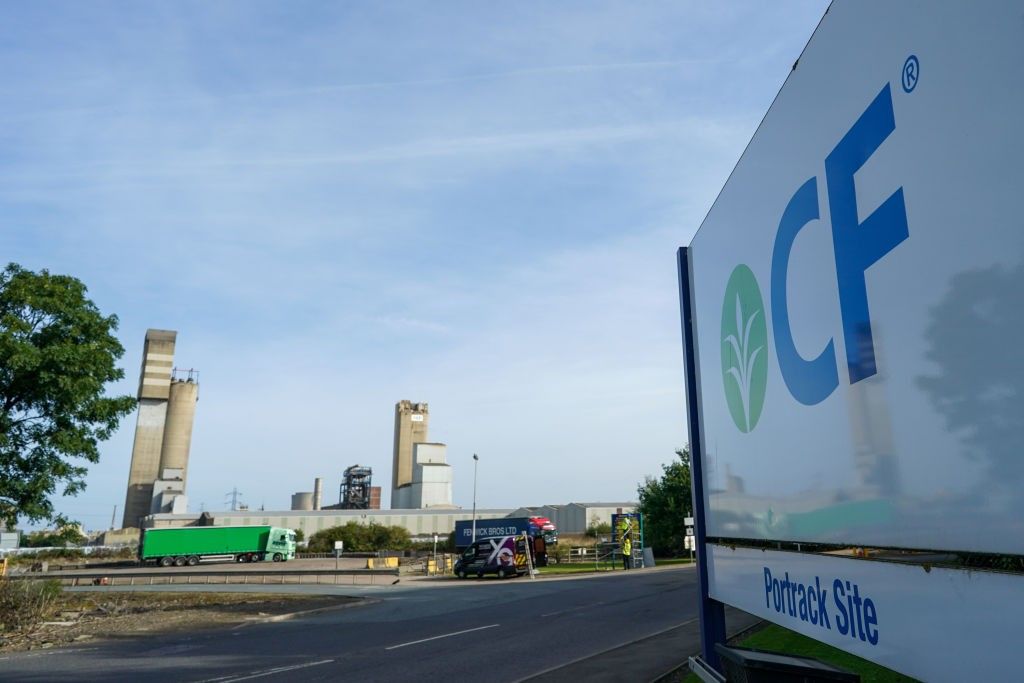 The carbon dioxide industry has come to an agreement to ensure UK businesses have access to a sustainable supply of CO2, the government said on Tuesday.
The deal will enable major supplier CF Fertilisers' Billingham plant to continue to operate while global gas prices remain high.
The Department for Business, Energy & Industrial Strategy (BEIS) said it welcomes industry's agreement "which is in the best interests of businesses."
In September last year, the government provided tens of millions of pounds of financial support to cover CF Fertilisers' operating costs for three weeks. Following that, industry has struck an agreement in October, without taxpayer support, to ensure CF Fertilisers on Teesside could continue to operate for three months.
Food firms have raised concerns over possible shortages as the deal ended on Monday (January 31).
"In the longer term, the government would like to see the market take measures to improve resilience, and we are engaging on ways this could happen," the BEIS department said in a statement.
The food and drink industry is the largest user of carbon dioxide with the gas used in a wide range of beverages including beer and soft drinks.
In the meat sector, it's also used to stun animals prior to slaughter while bakers often use it in a packaging process which prolongs the life of products such as crumpets and cakes.