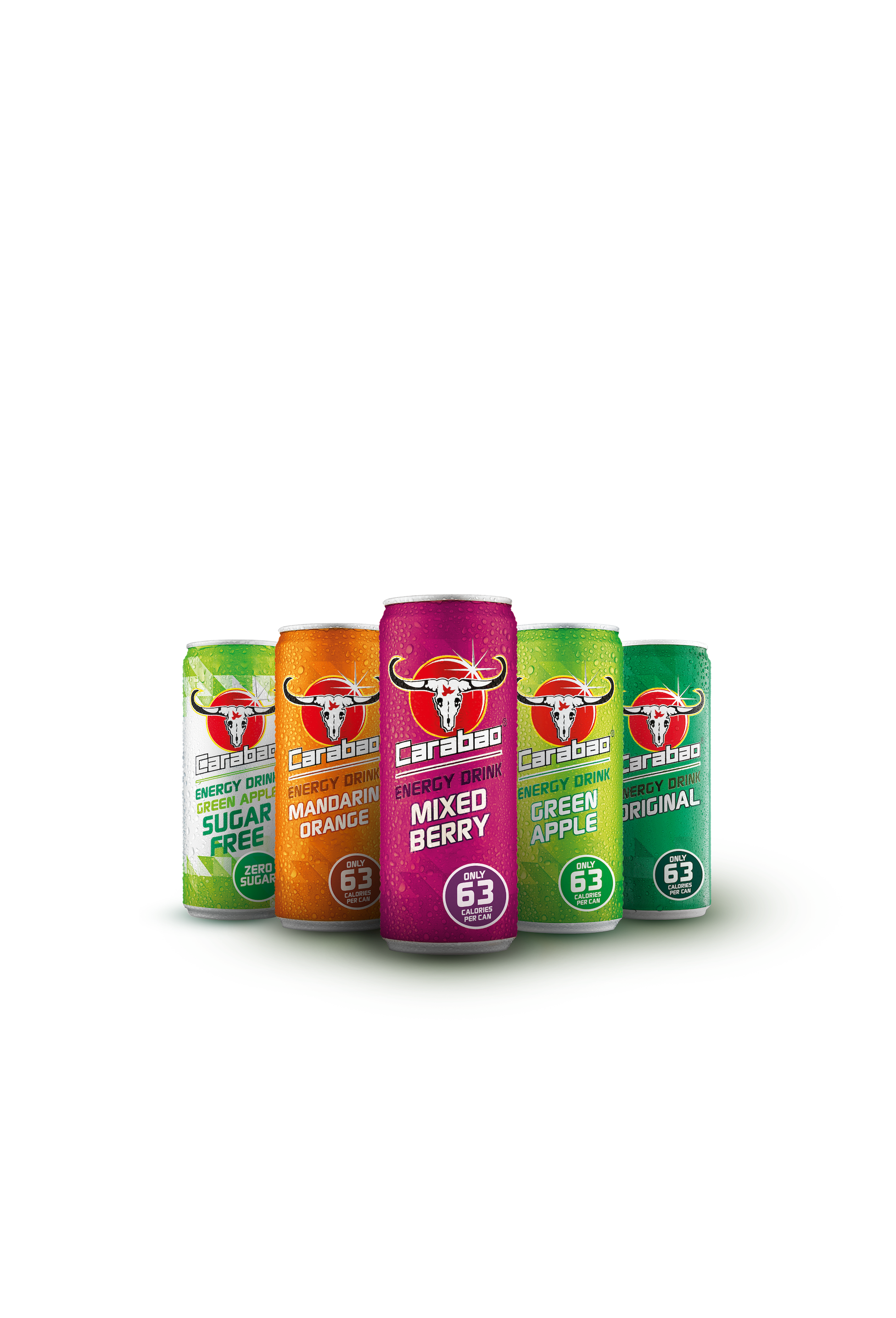 Carabao's 2021 Taste of the Nation report has revealed insights into trends within the energy drink market – what has changed, what has remained the same and how the category can ensure it's well-equipped for the future
The report delves into consumer habits across the category, reveals the top three drivers for purchase, then highlights what younger energy-drinkers are looking for in an energy drink.
Currently at category level, consumer shopping habits show that the demand for healthier energy drinks continues to grow, as an association with being "healthy" has emerged as the second-biggest purchase driver, in contrast to Carabao's 2019 Taste of the Nation report, health did not figure at all. As such, Carabao is well placed to benefit from the latest findings as it was considered the least unhealthy among market rivals according to the new report.[1]
"Taste" remains a top-three driver of purchase for 2021, and the consumer perception that Carabao is a great-tasting energy drink has grown by a third since 2019.[2] Finally, an emerging trend for the category is "sports sponsorship", which is now a top-10 driver of purchase among energy drinkers[3].
Data shows that different age groups have contrasting needs when it comes to the energy drink category. Brand popularity is the most important purchase driver for younger energy-drinkers, so investing in widely known passion points such as sports and music is a great way to capture their hearts. This is one reason Carabao invests heavily in football; in fact, football fans are 1.6x more likely to purchase a can.
Purchasing energy drinks from a distinctive brand is a top-five driver of purchase among Gen-Z[4]. It has also emerged that the functional aspect is important for this demographic, suggesting that higher caffeine options could perform well moving forward (a can of Carabao contains a third more caffeine than a 250ml can of a near-rival brand).
"In a year when health has been a key consideration among shoppers for obvious reasons, many FMCG brands have continued to adapt and expand their offering of lower sugar products," said John Luck, CMO at Carabao. "The effect of the pandemic has made shoppers even more conscious of what they consume and the desire to purchase healthier drinks has increased dramatically.
"We mustn't forget that in a time of deep economic recession F&B brands have a duty to ensure they are offering great tasting products at a price which is attractive to consumers. This new research, summarized in the Taste of the Nation report, reveals in-depth insight on what has changed within the market, what has remained the same, and how the energy drink category can ensure it's well equipped for the future."
Carabao's top tips for retailers in 2021
Retailers need to ensure healthier options are offered at an attractive price point that match their high sugar counterparts. Carabao contains sugar amounts that sit below the UK's sugar tax levy threshold.
Continue to ensure the energy drinks you stock satisfy the consumers desire for great tasting products, with an example being Carabao's range of much-loved fruit flavours.
More choice for your shoppers:

with a product size of 330ml, Carabao's cans compliment both 250ml and 500ml energy drinkers.
By stocking brands like Carabao that are recognisable in the sporting world (Carabao Cup), retailers give themselves a much-increased chance of unlocking a huge target audience.
Retailers should ensure their chiller includes price marked packs such as Carabao's 'only 69p' cans, as the effects of the pandemic continue to impact our economy.
Unlock the Gen-Z energy drinkers by stocking products like Carabao that are on the higher end of the caffeine scale.
Notes:
[1] *System One research into profile of Carabao drinkers – Dec 2020
[2] System One research into profile of Carabao drinkers – Dec 2020
[3] Source: System One Key Drivers Analysis from 800 energy drinkers – Dec 2020
[4] Source: System One Key Drivers Analysis from 216 energy drinkers aged 16-25 – Dec 2020