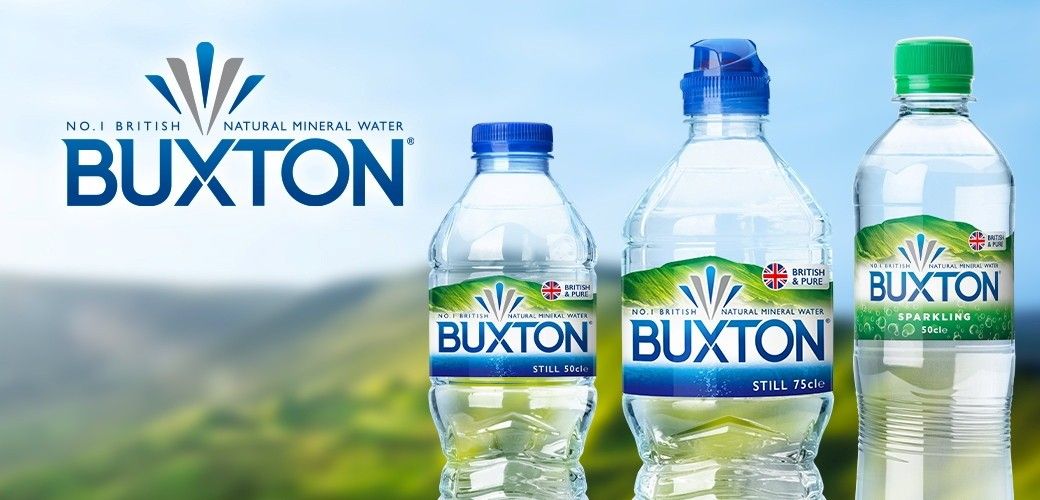 Nestlé Waters said its Buxton Natural Mineral Water has achieved its 2019 commitment to not only have recyclable packaging but to help close the recycling loop by making its full range of bottles with recycled PET plastic (rPET), excluding caps and labels.
In achieving this milestone, Nestlé Waters UK has significantly reduced the amount of virgin PET plastic used to make its bottles, helping to close the recycling loop and contribute to the circular economy for high-quality food grade recycled PET plastic.
The business said this is an important part of Nestlé's journey to reduce the use of virgin plastics by one third by 2025 and this achievement marks an important milestone in Nestlé Waters' journey to become carbon neutral by 2025, supporting the Nestlé Group in its ambition to achieve net zero by 2050.
"I am delighted that our full range of Buxton bottles are now made with high-quality recycled PET and that we can help to close the recycling loop on plastic. This has not been an easy journey, and we are proud to have overcome the obstacles to become the largest British water brand to have all its bottles made entirely with recycled plastic (excluding caps and labels)," Grant McKenzie, managing director of Nestlé Waters UK, said.
Buxton bottles made entirely with recycled PET are available now in stores and the full range will have rolled out by the end of May. This summer, Buxton will be asking consumers to 'Rise Up and Recycle' in an on-pack and digital campaign.
"This is a huge step forward in our goal to make the circular economy for plastics a reality and reducing the need for new plastic. The bottles are designed for recycling and remain recyclable – once consumers have enjoyed hydrating with Buxton, they can simply flatten the bottle, put the cap back on and pop it into a recycling bin. They are only waste if we waste the opportunity to recycle them into new bottles," McKenzie added.
Through a long-term partnership with Biffa, Buxton is working to ensure a future UK supply of high-quality food grade recycled PET plastic. The partnership will enable Nestlé Waters UK to lead the shift to using high-quality food-grade rPET for its packaging made here in the UK from PET collected and recycled onshore.
Chris Hanlon, commercial director at Biffa, said: "Our partnership with Nestlé Waters is another step towards making the circularity of PET plastic a reality. Together, we are helping to close the loop on PET plastic, reducing the need for virgin plastic and securing a supply of high-quality rPET here in the UK. I want to wish the team at Buxton congratulations on reaching this sustainability milestone."