Burts Snacks has redesigned its Guinness range of hand-cooked potato chips as part of its decade long partnership with the iconic Irish dry stout brewer.
The rebranded packs acknowledge the dark, richness of the stout, combining the expertise and craftmanship of Guinness along with quality potatoes from Burts to create the ultimate thick-cut crunchy snack.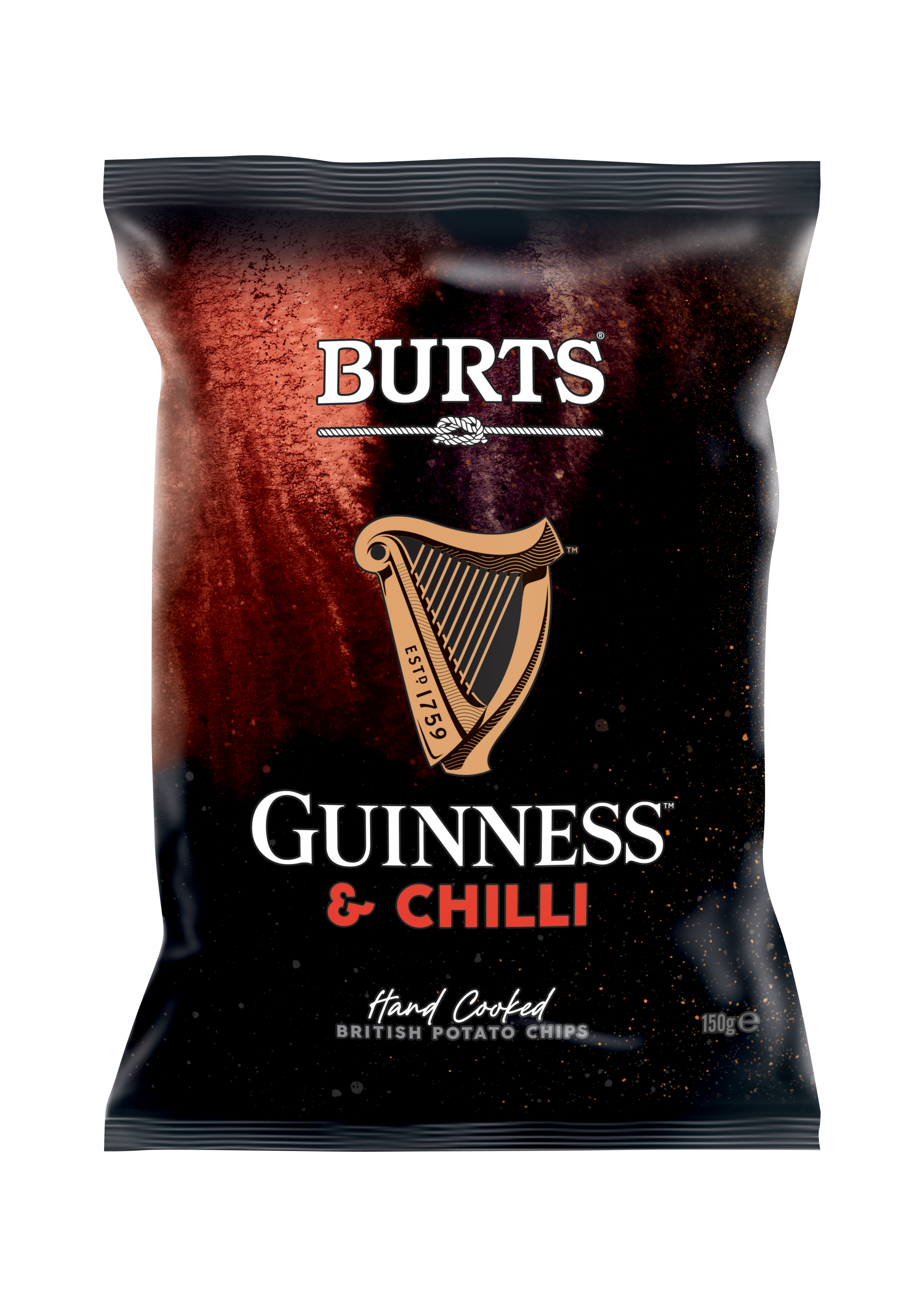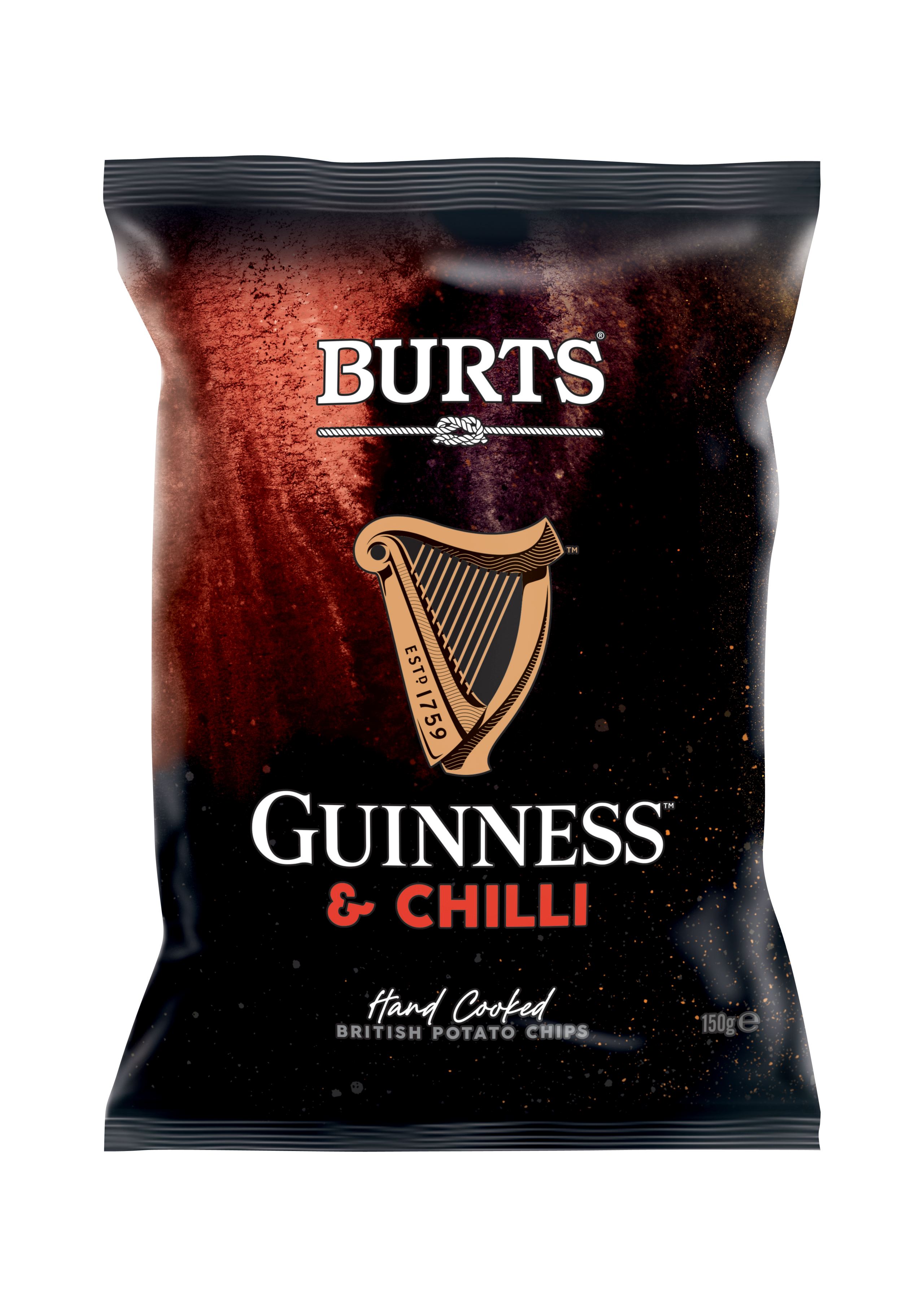 Burts began its partnership with Guinness in 2012, and the brand's Guinness and Guinness & Chilli flavour potato chips continue to be a popular snacking choice, with increased sales each year around St Patrick's Day celebrations when pairing a crunchy bag of Burts Guinness flavour chips with a pint of Guinness' stout goes hand-in-hand.
The new design follows suit on the back of Burts' new brand identity in 2022, capitalising on the brands' success and a total revenue of £3.3million of Guinness flavour potato chips from January 2019 to December 2022, equating to 462,227 cases of both flavours.
The range comes in two flavours – Guinness (40g and 150g) and Guinness & Chilli (150g) – which will be available to purchase throughout the summer in Aldi under its 'When Its Gone Its Gone' retail offer, as well as in selected local retailers and online at premiumcrisps.co.uk.
"Since Guinness first partnered with Burts Snacks in 2012, the range has performed well year on year, cutting through the market with an innovative, distinguished flavour that combines the expertise and craftmanship of both brands," said Declan Hassett, Senior Licensing Manager, Diageo. "With the new pack design and unique offering that the Guinness and Guinness & Chilli flavours present to our customers, I'm looking forward to seeing our partnership with Burts continue to flourish."
Commenting on the rebrand, Dave McNulty, CEO of Burts Snacks, said: "Keeping consumers and our customers engaged is key for us at Burts. Harmonising the new pack design of our Guinness flavour potato chips with the rest of our product range that reflects our Devon heritage will allow us to remain connected with the market and continue our steadfast growth into Q3 and Q4 of this year. We're really excited to see the new Guinness packs on supermarket shelves this summer."