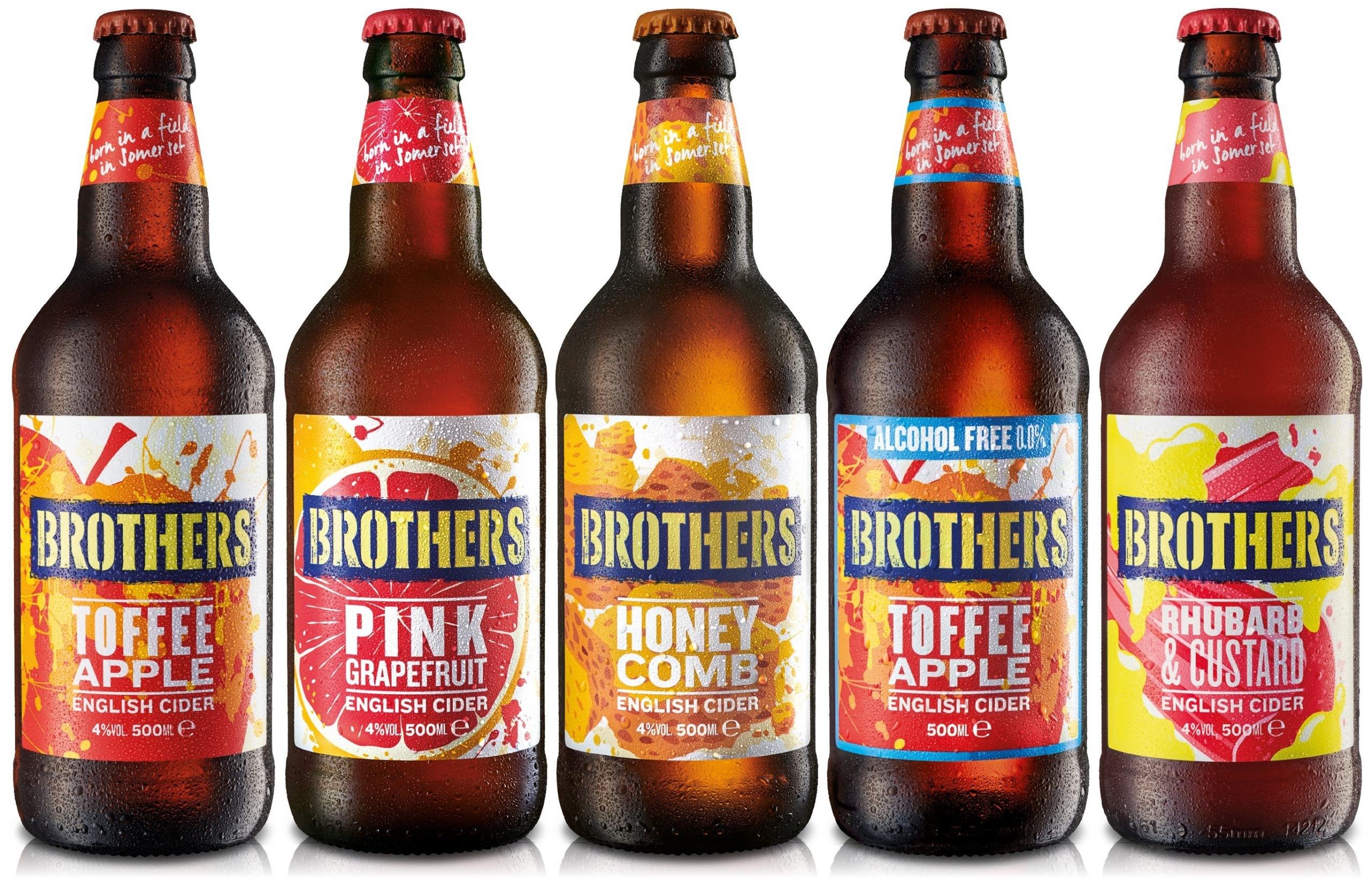 The Brothers Cider brand continues to establish itself as "one to watch" in the cider category as value sales experience outstanding growth. Latest figures show a 48.4 per cent increase year-on-year which follows the strong performance of the brand in 2020.
Brothers continued to innovate during the pandemic, launching four variants including Pink Grapefruit and Honeycomb and Toffee Apple Alcohol Free. Fan favourite Cloudy Lemon was also reintroduced in 2021 due to popular demand. These latest entrants, along with additions in 2020 including Red Apple and Marshmallow, continue to keep the brand at the forefront of consumer's minds as 42 per cent of cider drinkers express an interest in unique flavours. Leading SKUs Rhubarb and Custard and Toffee Apple also continued to experience substantial growth with 36.6 per cent and 34.4 per cent increases in value sales year-on-year respectively.
The English cider brand adapted to changing consumer behaviours throughout the pandemic by amplifying online and social activities, resulting in sales from its own e-commerce site increasing by almost 500 per cent in 2020. The brand also launched its "Find Your Flavour" campaign across social channels.
"The outstanding growth we've experienced is testament to the incredible efforts across the whole business over the past two years and during the course of the pandemic and we are extremely grateful to our customers and consumers for choosing our services and brands," said Marc Charles, Global Commercial Director.  "As we begin to cautiously plan for the future and look toward the full return of hospitality, festivals and international markets, we are optimistic and committed to grow further through continued innovation, quality and service in our brands and production capability."