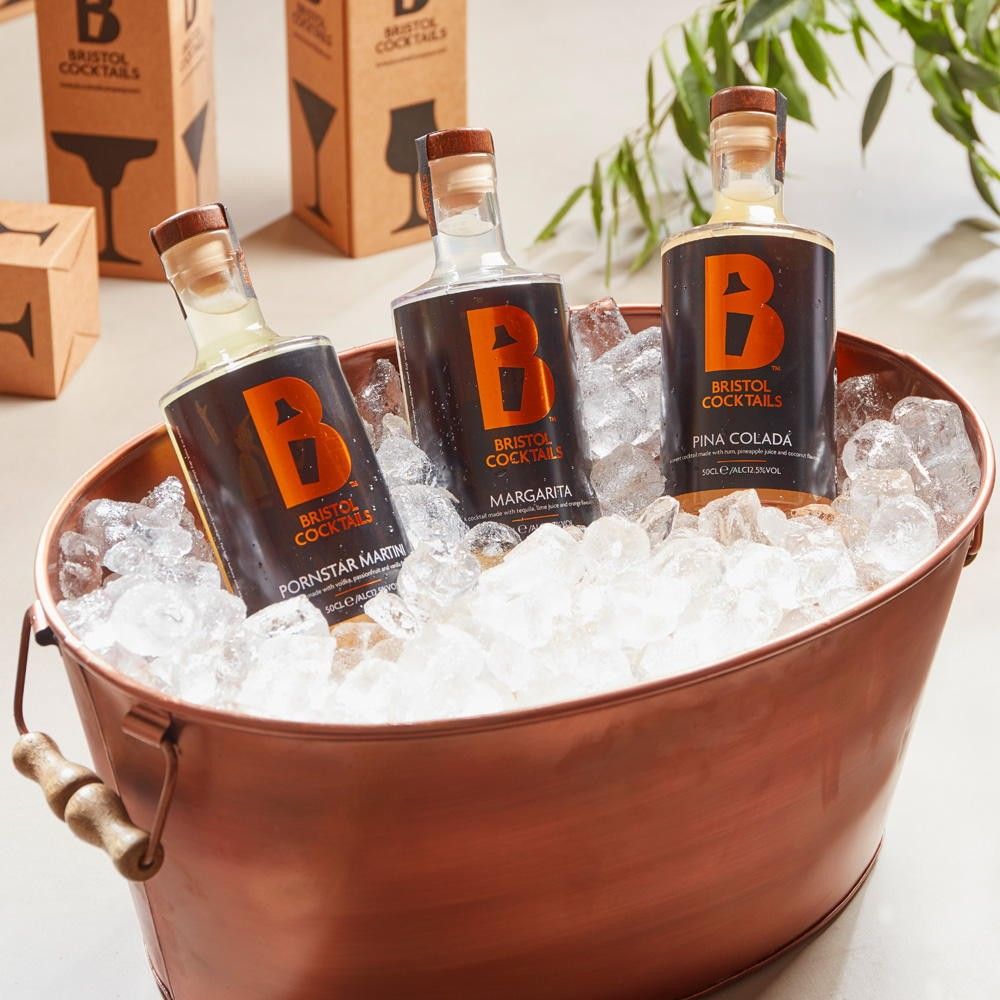 Bristol Cocktails has launched a collection of super-premium ready to serve cocktails.
The premier collection will see the classic Pina Colada, Porn Star Martini and Margarita launch first, followed by Clover Club and an Espresso Martini.
Developed and created by award winning bartender Dee Davis, Bristol Cocktails has drawn on her experience and expertise to match the authentic taste of cocktails served in bars and deliver superior flavour and texture across the portfolio of these hand-crafted ready-made drinks.
"Bristol Cocktails is about delivering cocktails to the market that taste just like freshly made bar cocktails. Each product has gone through a rigorous development and research process to ensure the quality, taste and texture is of the highest standard," Davis commented.
Each product is made with authentic natural ingredients with the Pina Colada blending Mauritian white and dark rum, the Margarita blending tequila with lime and orange natural flavours and the Porn Star Martini made with real passionfruit, vanilla and lime juice.
"We have introduced Bristol Cocktails to enable drinkers to enjoy the cocktail at home, eliminating the need to buy expensive ingredients," said Jem Rogers, co-founder of Bristol Cocktails.
"The last year has seen a changing industry demand for cocktails in the home, however not all of us, have the skills, equipment or produce necessary to replicate the style bar experience in our own living rooms. Bristol Cocktails has been designed to deliver not only quality in flavour of bartender cocktails but also offer a premium experience. Our pre-mixed cocktails offer easy and tasty at-home entertaining options, and their portability also makes them perfect for outdoor gatherings, Christmas festivities and gifts"
The first three cocktails come in 50cl bottle format, serving 4 drinks, and are available to on trade and off trade customers.