Customer Director Discounters, SPAR and Wholesale – Grocery, Courtney Lewis says that Premier Foods sees a volume opportunity throughout the supply chain, and that the convenience channel is set to play a big part in increased sales for the company
Is there a better-known British grocery empire than Premier Foods? Its brands stretch back to Bird's Custard, created in the year of young Queen Victoria's coronation in 1837, with OXO following just ten years later, and its heritage is bound up with that of the nation. As a home for cooks' ingredients and quintessential kitchen products, the company is part of the fabric of Britain.
Not so long ago, however, Premier Foods was looking vulnerable: half a billion pounds in debt, unprofitable and perhaps even out of step with modern tastes. Its iconic brand lines of well-loved and mostly ambient products – several of which, including Hartley's Jam, Sarson's Vinegar and Branston Pickle, had recently been sold off like the family silver – looked as if they were being eclipsed by the foodie and fresh revolution. It didn't help that new Chairman Keith Hamill resigned, not long after hostile activist investors had seen off CEO Gavin Darby.
How things have changed! Premier formed an alliance with Japanese noodle and ramen specialists, Nissin, who bought 23 per cent of the well-loved British firm, and fought off a £494m takeover bid by United States-based Schwartz spice-makers, McCormick & Co.
Over the last five years the Premier Foods share price has steadily increased by over 300 per cent and the company has seen a resurgence in demand for its long-standing and much-adored brands, adding new ones to the stable as it goes and enjoying something of a housewives' renaissance in demand for quality ambient products and scratch-cooking ingredients – one consequence of the pandemic and cost-of-living crisis, which have both led to more families eating more often at home – and enjoying meals cooked using the products that Premier is known for.
Now with Alex Whitehouse as Chief Executive Officer and a new Chairman in Colin Day (both are former Reckitt Benckiser executives), optimism is surging, and Asian Trader is here to interview a man who is spearheading the sales drive as Customer Director Discounters, SPAR and Wholesale – Grocery.
An ambient world
Courtney Lewis is a Brummie, and visits the Premier HQ in St Albans when not in the field overseeing what he frankly describes as a major value proposition throughout the supply chain, just waiting to be realised. Courtney says that he had a great career at Britvic previously, before hopping over to Premier.
"I had heard of Premier Foods," he says, "and it was interesting that Premier was quite a 'challenged' business several years ago, but there was the opportunity to come in and make my mark, if you like."
He has certainly done that. "Obviously [Premier] had phenomenal brands, incredible brands that are well-known and loved within the UK. The attraction was that it was a major and I'd been in a FMCG business, so it was an opportunity for me to develop and build my experience in another company after Britvic."
He has now worked at Premier for eight years, covering the discounters channel, the major multiples, and the independent wholesale and convenience channels. "I've been a customer director for the last five years – and that's with the responsibility for the discounters and the independent wholesaler convenience channels specifically."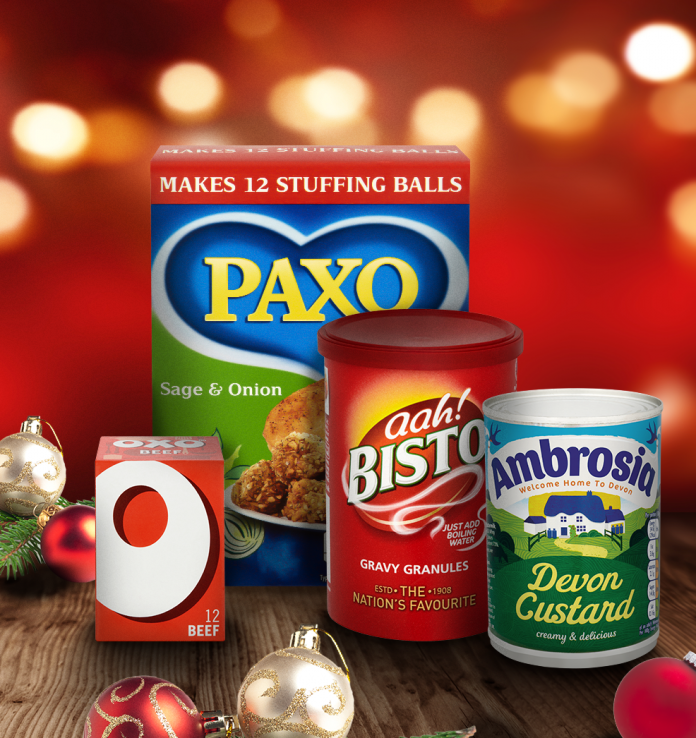 One major market change in the last few years has been the shift to staying in. Partly that was the pandemic and now for many people it's a shortage of cash, but the Big Night In and home-loving experience was building even before recent events, I recall.
"We see a consumer trend for trading meals out for eating at home," Cortney agrees, "and within our portfolio we have a number of products that can obviously deliver that high quality occasion in the home. When it comes to kind of food, consumers are looking for ways to continue to enjoy food more affordably from brands they trust."
It is true that the home revolution, if you want to call it that, has meant well-known and more traditional brands have been enjoying a proper renewal, which must be to Premier's benefit.
"To give a bit of context around that, if we look at sharing formats of ambient desserts, which includes tins of custard and rice pudding, they were one of the few parts of the market to see occasions grow in the last quarter as more people consumed at home," says Courtney, who identifies specifics such as desserts and ingredients for meals as big growth areas.
"As consumers move more to eating at home, cook-in sauces would be another category," he says. Premier's Sharwood's (est. 1889) and Loyd Grossman ranges are exactly what sells in such a market – alongside the OXO, Homepride, Atora and Paxo grammar of home cooking.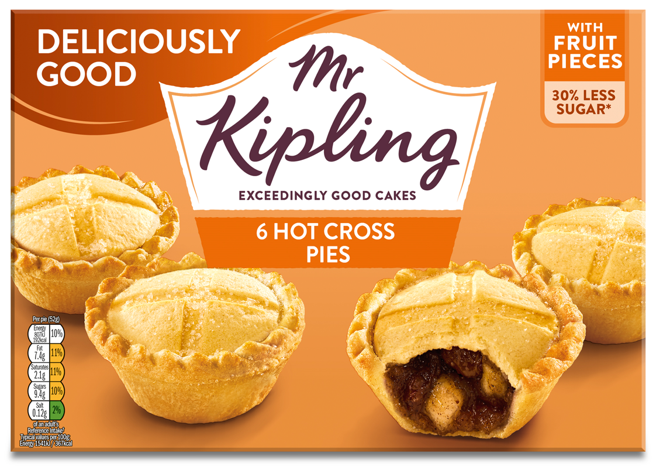 "We have the quality of product that is still affordable to purchase, as people change their shopping habits to enjoy that within the home environment," he says.
I stress the longevity and the venerability of the Premier brands, but a lot of what the company is doing now is building out those products into new formats and occasions. Starting with the dessert revival and looking at ambient desserts as a category, Ambrosia rice pudding (1917) is very well known, alongside Angel Delight and Bird's, "all well-positioned as a more affordable choice of treat in comparison to some chilled alternatives that we see in the marketplace," Courtney explains, before detailing how those well-loved brands are evolving. Angel Delight, which appeared first in sachet form in 1967 – for me, the highlight of the 1960s – is not available in single and multibuy pots for immediate consumption ("it's a very shoppable format"), and even as ice cream, while Ambrosia is enjoying an additional and completely new carnation as breakfast on-the-go porridge pots – "I think that's really a great example of a branded growth model where we're looking at where we can take our brands into new categories," Courtney says. "Ambrosia porridge pots has been something that we've moved into and it's working well for us."
Meanwhile, the company is increasingly large in hot snacks – another category that has benefitted from the growth of lockdown-inspired working from home::
"Within the quick meals and snacks category, we're seeing really strong performance from Bachelors, that has grown value share in the marketplace. It remains the UK's number-one noodle block and pasta and source brand."
He adds that noodles are also being increasingly used as a carb within the main meal, providing ingredients for easy family dinners throughout the week, showing how products and occasions are producing new sales possibilities as new forms of consumption evolve.
Advancing the brands
Although conditions have been favourable, the growth in sales has been part of a carefully thought-through strategy of product development – taking advantage of opportunities and new possibilities as they arise, and experimenting to see what works. And it works.
"We've been increasing share price for a number of years, thanks to our branded growth model," says Courtney. "This includes sustained investment in advertising and marketing behind our brands and a strong pipeline of NPD based on consumer insight. That branded growth model has underpinned performance recently."
The branded growth model follows NPD from porridge pots to new ice cream formats, and prosperity also has seen acquisitions such as the gourmet Spice Tailor Indian cuisine label – popular so far in multiples, while Sharwood's remains the biggest brand force in impulse.
Courtney is keen to stress the value part of the value proposition Premier has identified, realizing that in tough times a disproportionate sales advantage can come from a consumer price incentive.


"We launched our first value PMP trial on our Batchelors pots range," he explains. "That is very much as part of a kind of a test-and-learn approach we take in the sector, and those results have been really encouraging, so we'll use that insight to review our broader PMP strategy for the channel across categories. I firmly believe there is a volume opportunity throughout the supply chain starting with the shopper."
The approach is already showing good results, with branded revenue for the 12 months to April up by nine per cent to £844m, with trading profit increased by 11.5 per cent, and all while maintaining at 15.7 per cent trading margin despite inflation affecting input costs disproportionately in the food sector. Part of that, as CEO Whitehouse said, is down to efficiencies – and part is canny pricing, as Courtney well knows.
"Price marked packs is an important format, within the independent and symbols retail sector. It's very easy for the independent retailer to get the product, it's got the price point on it, so it's efficient from that perspective," he says.
"Then as a supplier, we know how important it is to get those kinds of solutions right. We made our first move into a more value offering, with the right product in the category in our Batchelors pots range. We're very much on a test and learn approach, and what that's shown is that in the right pack format, a value proposition is right."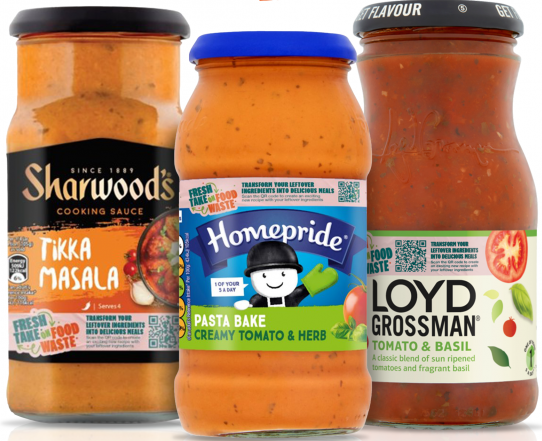 Once an encouraging result is known, the tactic is to advance slowly.
"We take a cautious approach, and we'll obviously think about it and take a step back. It's about getting the balance right with the price mark. But having seen the success of the value price mark pots range that we have launched, that has given food for thought and made us wonder what else in that portfolio would benefit. We'll use that insight to take a broader view of PMPs and ask, based on these learnings, what else benefit from that type of approach?"
Courtney says it is about ensuring the continuity of the value chain for everybody, so that at every level, interests are rewarded:
"We will make sure that it works for us as a business, and also works for the wholesaler who sells it, and the independent retailer that picks it up."
Within impulse, the range and formats need to be tailored to the needs and abilities of the channel – and not least of those is space.
"I think the key thing within the independents and symbol channel is making sure that within any category, the retailers have the right product range, per category, because they are not blessed with endless shelf space. Yes, there are some big convenience stores, but there's a lot of stores that don't have a lot of space, so it's important that they have the right products in each category to make sure that they maximise the sales opportunity," Courtney explains.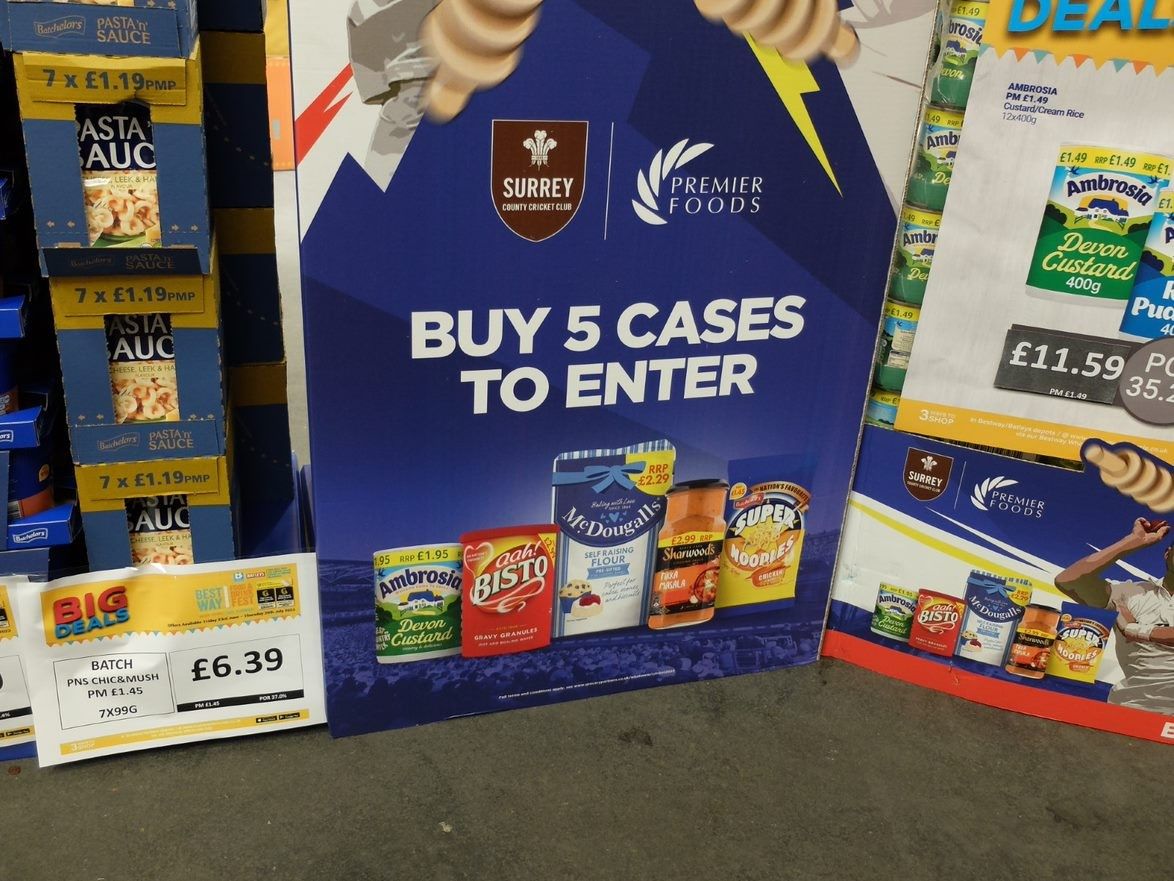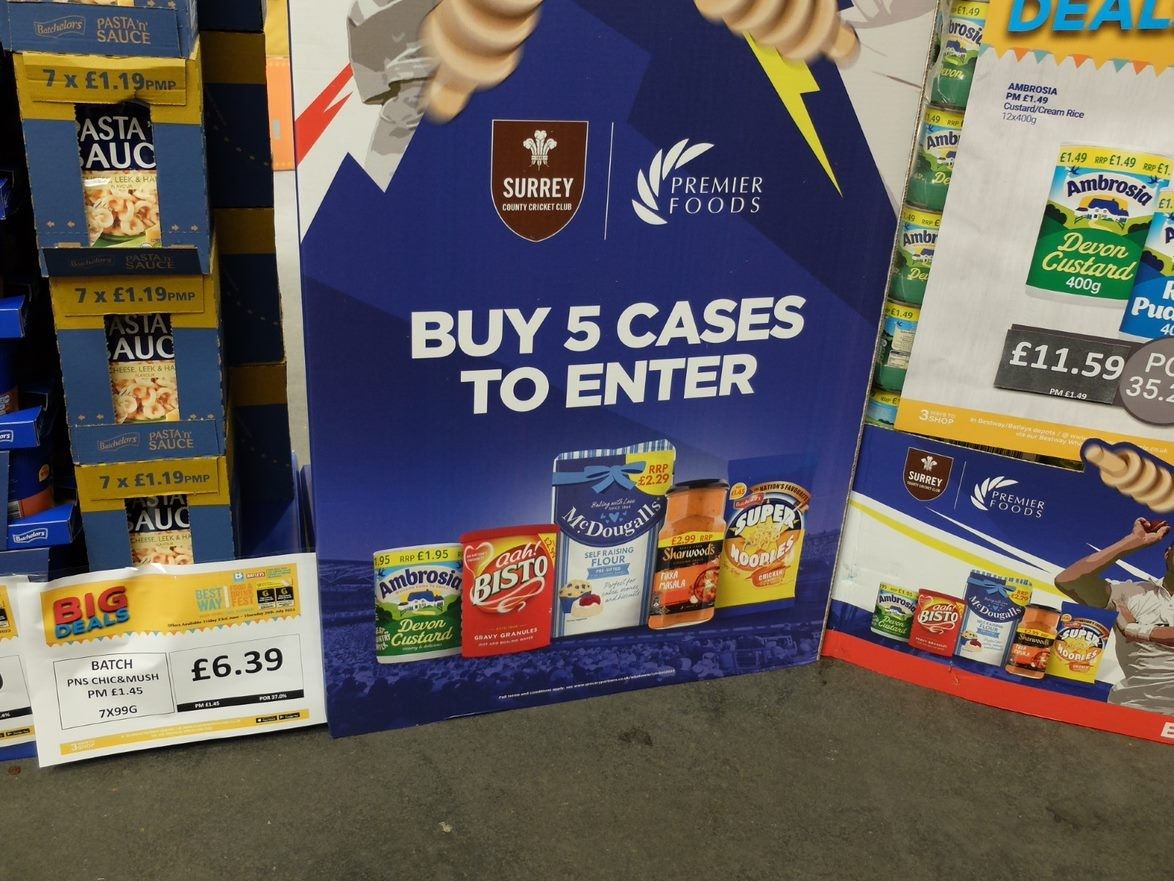 Part of making best use of the channel is energising both the retailers and the consumers, and Premier's promotions are aimed at just that.
"We're passionate about the sector and we highly value the channel, and the role convenience plays in communicating our products," he says. "To that end we activate best-in-class depot activity within the categories. That's not just in line with key events such as Christmas or Ramadan or Curry Week: we also create bespoke campaigns such as our current summer of cricket campaign with Surrey Cricket Club, as a way of giving retailers the opportunity to enter a competition to win tickets to either an England-Australia game or England-New Zealand."
I confess that I was at the Bestway depot for The Hundred launch and there were indeed a lot of retailers queuing up for autographed souvenir bats, who appeared to be very enthused.
" It's great that you were there," says Courtney, "and I think it's a great example of Premier foods taking a different approach to try something within ambient grocery – those more traditional categories where we had a breadth of products within the overall promotion."
He says they will take lessons from the campaign and enhance it next year.
"Last year, with Curry Week, we used that as an opportunity with the Sharwood's brand to start to talk to independent retailers around the meal-for-tonight occasion, as well as the brand." He says that one of the key things is to educate the sector on consumer trends and what's right in-store.
"That was a great example of us thinking, 'Okay, we had Curry Week and that is standard, but let's also talk to the trade about the meal-for-tonight occasion and how to bring complementary products together around "hiking that spike", if you like, during such a big event."
So, it's not just around the depot execution? "No, it's also around the retail execution and how we help educate the sector on the right range, giving promotions visibility, and alerting them to consumer trends."
Upselling in-store
After that comes merchandising.
"To assist consumers on the meal-for-tonight mission – to create that kind of restaurant-worthy meal – we'd always recommend they have cross category dining promotions in-store, by introducing deals across a selection of mains, desserts and drinks, under a price," Courtney says, because a halo effect can drive sales and naturally leverage the benefits of key calendar events with increased visibility.
"You're using POS or off-shelf feature space," he recommends. "Obviously when retailers run promotions in their stores, it's important that they get that visibility, especially with the cost-of-living situation we're in, with shoppers becoming highly price-sensitive. Remember that they will be looking for promotions when they come into the store.
"So, first, advertising clearly your promotions is vital. And then I'd say secondly, the overall fixture as the final point in terms of attracting new shoppers and catering for those existing ones. For having that best laid out there's kind of two simple rules: having your bestsellers, the heroes of the whole range and category, at eye-level.
"And then third, looking at how you can segment it and brand-blocking on the fixture just to make it really easy for the shopper when they come into the store.
"So, the key things are occasions, feature promotions and your fixture layout."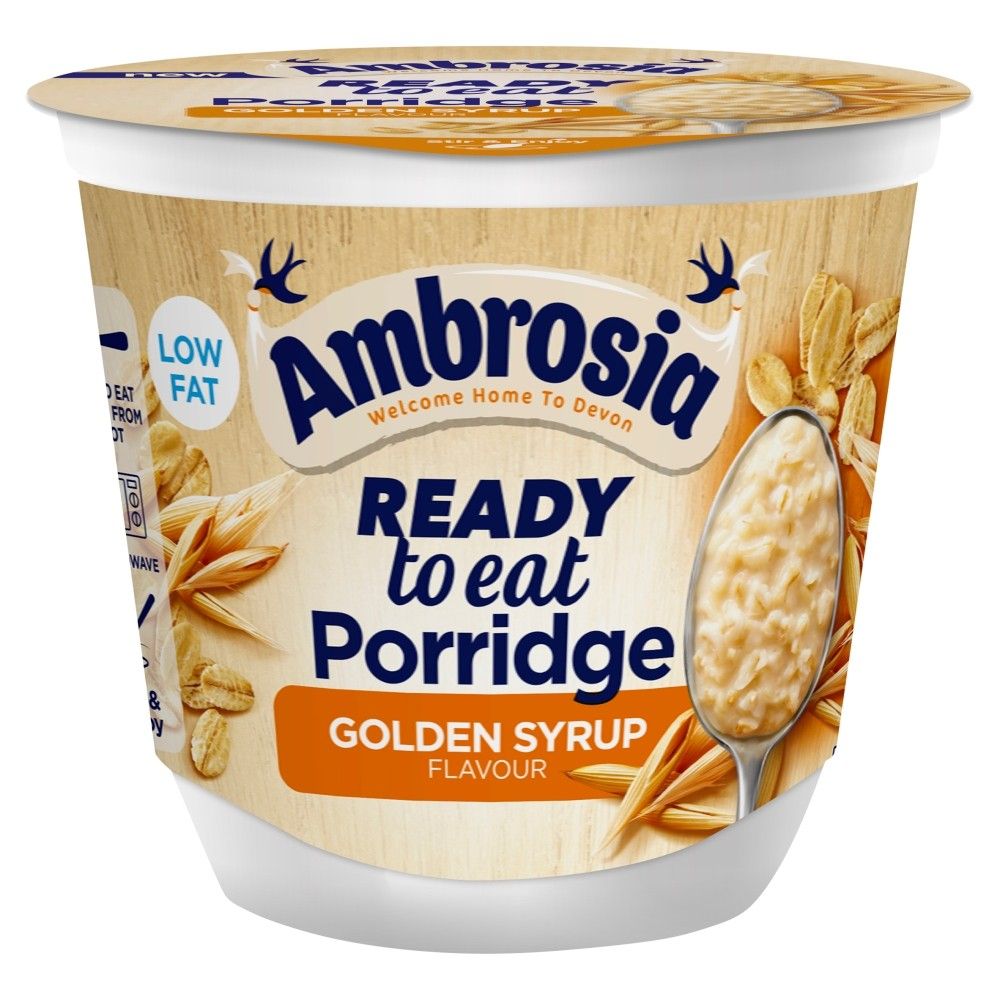 I ask Courtney if he thinks the channel is changing, for example has he seen independent stores becoming more modern and sophisticated in terms of fixtures, range and presentation, to entice shoppers into the channel, away from the multiples.
"I have," he replies, "and some are independents, but some are part of symbol groups, so they get advice through that route to market. And naturally, some are more disciplined than others, meaning there could be a variety of reasons.
"I think, as a supplier working with wholesalers, it's just giving the education to the independents, so the retailer can make an informed decision. They'll choose what is right for their stores. There's a wide breadth of stores that you see within the independent sector, and the key component is how they maximise what they have."
He affirms that Premier's role as a supplier is to help to educate. "Ultimately, they are the business owners and will make choices that are right for them. But as a supplier, it's important that we come up with the right solutions for the retailers to make it easy for them.
PMPs fit that role perfectly because it is easy for a retailer to execute: "They go into a cash and carry, they pick up the product, it goes on shelf, and it's a promotion, that is self-executing: they don't have to change the shelf label, and so on.
"The key thing for me is that as a business we use all the routes to market, and it's about how we evolve in that area. You can call out pack formats, the price mark pack strategy we're looking at, the events that we're creating. We are conscious of both the wholesaler and the retailer."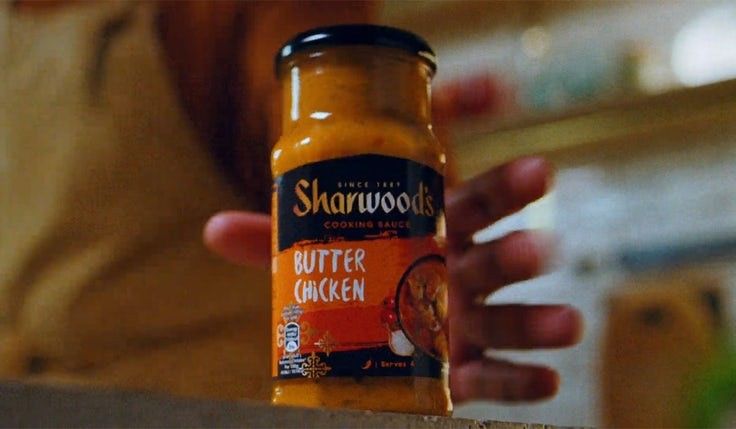 We are talking again about a strategy where everybody can win.
There is a volume opportunity throughout the supply chain if a supplier gets the right solution," Courtney emphasises. "That starts with the shopper: a shopper can pick the offer up. They then buy the product, the retailer sells more, so they need more stock from the wholesaler. The wholesaler goes to the supplier, a big tangible benefit, but it links back to having the right opportunity to do that."
In the end I get a feeling of fingertip control from Courtney. He is sensitive to each brand he is responsible for and takes care to represent that brand best – in whatever form – that will help grow it to the benefit of consumer and retailer in the impulse sector. Cautious, caring and creative are the watchwords that come to mind.
"As I say, I think there is a volume opportunity throughout the supply chain, starting with the shopper if you get the right pack, and price mark solution. We really value the convenience sector. We're constantly looking to evolve it to grow business for our retailers and wholesalers and for Premier Foods," Courtney says.
Last but not least, I say it is good food sustainably produced and packaged.
"During our last financial year, we launched or reformulated 207 products, which support high nutritional standards, and 172 of those products offer an additional health and nutritional benefit," Courtney affirmed. "96 per cent of all finished goods packaging is now recyclable. From a planning perspective we have a 2030 decarbonisation target that has recently been approved by the science-based target initiatives, meaning we have some of the most ambitious targets for reducing emissions among UK businesses. It is important, and it's something that we are very much involved with as part of our ESG strategy. "
Over the last few years Premier Foods has written one of the finest come-back stories in British business, and shows every sign of carrying on with its highly successful branded growth model, as it explores the consumer market and continues to add value across the convenience sector.
If only I had bought shares back in 2018!