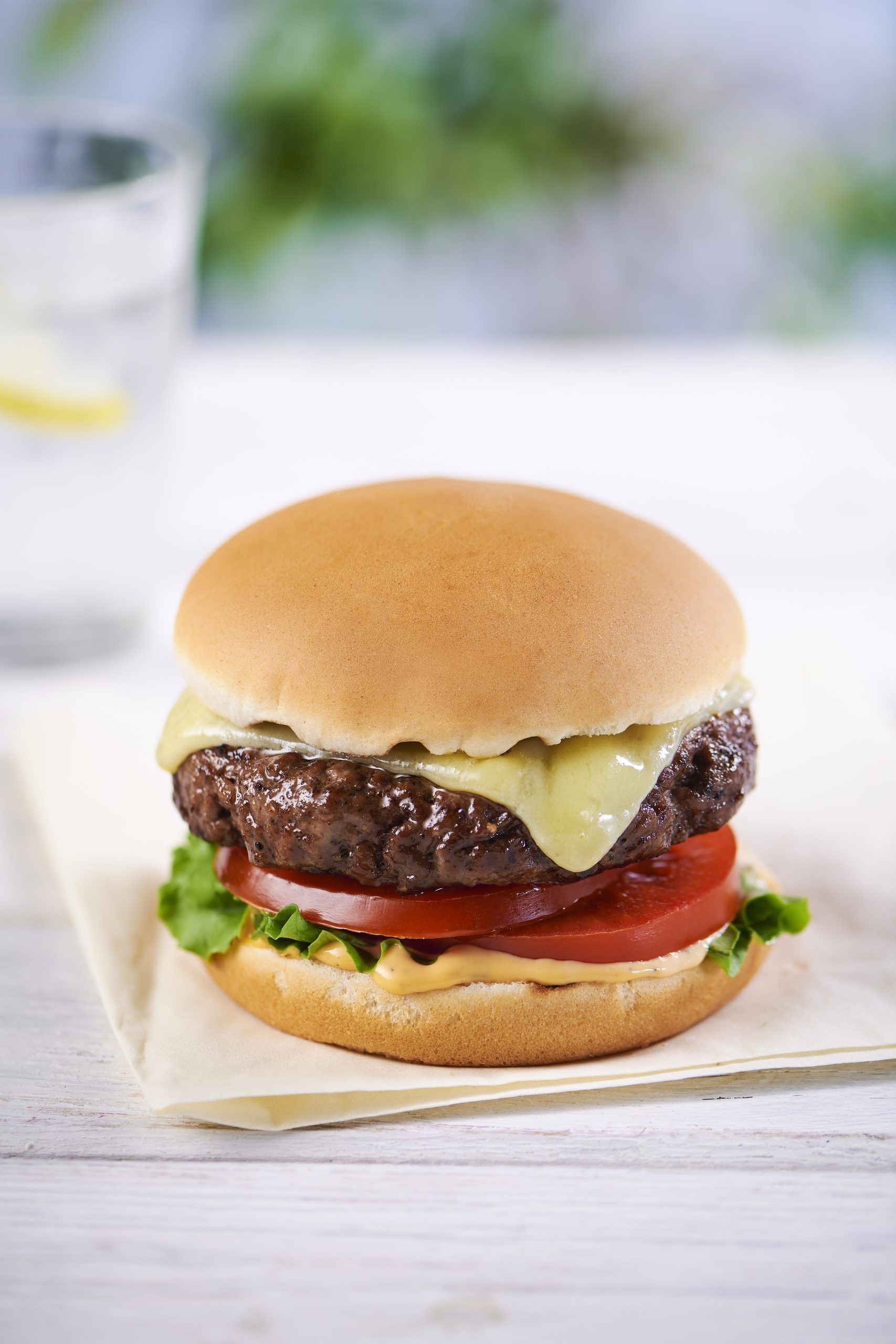 Extended-life bakery brand, Baker Street, has revealed what the perfect burger looks like, according to burger fans nationwide. In an average month, Brits are eating three burgers, which as Bank Holiday sees barbecue grills fired up, bodes well for retailers ready to maximise sales.
In a survey commissioned by the bakery brand, UK shoppers highlighted the top shopping list items in preparation for a BBQ. A traditional 50 per cent of consumers stock up on beef burgers, 45 per cent ensure mixed salad is on the menu, 41 per cent coleslaw, 39 per cent potato salad and 35 per cent hot dogs.
When it comes to the bread carrier, 56 per cent opt for a classic white burger bun, 31 per cent choose to offer wholemeal and 29 per cent upgrade to brioche burger buns.
Chris McLaughlin, Commercial Director at St Pierre Groupe which owns the Baker Street brand, said: "Whilst this might not come as new news to some retailers, knowing that the traditional beef burger still reigns supreme with UK shoppers will help merchandising ahead of a hot bank holiday. For shoppers wanting to make the most of the weather, grouping key products together can save time in-store and provides a perfect opportunity for retailers to upsell.
"This research was designed to understand what today's BBQs look like and four of the top seven tips to make the perfect burger are centred on the bread – which proves to us that a great burger starts with a great bun."
It seems people prefer traditional flavours as beef, cheddar cheese and ketchup all make up the ideal burger. This combination sees the average adult enjoy more than 1,500 in their lifetime. The formula for the perfect burger includes one type of cheese, two sauces, two patties, two salad items and one additional filling such as a grilled mushroom or hash brown.
The study also found of the 87 per cent who eat their burgers by hand, 56 per cent said doing so is part of the experience of having a burger and 29 per cent believe it tastes nicer when eaten that way.
"What's clear from this research is that the Classic Burger Bun is here to stay. At Baker Street we believe buns should be built for burgers and it looks like most of the country agree with us," added McLaughlin.
"The pandemic has driven huge shifts in consumer attitudes to all things, but especially food. A combination of anxious consumers retreating to comfort foods and familiar classics, and the closure of the UK's restaurants has driven demand for the at-home 'fakeaway' – and that's even more pertinent during BBQ season. Whilst the world might be opening up again, these trends are still impacting shopper behaviour."
Baker Street has grown 30 per cent year on year and is celebrating five consecutive years of double-digit growth, with a brand value in excess of £25 million. Alongside its quality proposition, the business maintains that the extended-life offer holds key appeal.
The research was carried out as part of Baker Street's 'Always There' campaign which is being supported with in-store activations, digital ads, social media and consumer-facing PR activity.