Wholesaler Booker has announced that it is set to impose a £29.95-£34.95 fee per delivery, saying it has been "forced to take this difficult decision due to rising costs".
The fee will come into effect from Feb 28, impacting Premier, Family Shopper and non-symbol retailers. Premier and Family Shopper stores will be charged £29.95 per delivery, while unaffiliated stores will have to pay £34.95 per delivery. The minimum order requirement of £1,000 still applies. Budgens and Londis stores remain unaffected.
Booker's announcement is being met with a mixed response with most retailers saying the announcement came out of nowhere as a complete shock. While some retailers say they do understand that the wholesale giant is just trying to tackle the rising costs, the fact remains that all of them are left to take account of their business expenses due to these almost-overnight new charges.
'Unfair'
Mos Patel, owner of Premier in Oldham and Family Shopper in Ashton, who avails Booker deliveries five times a week for his two stores is "disappointed" by the move and is now in dilemma over how to bear the extra cost.
Estimating that an extra burden of £18,200 per year because of Booker's delivery charges alone, the retailer is now contemplating to move to other delivered wholesalers like Parfetts and other cash & carries.
"Energy costs have gone up by 50 per cent. Minimum wage is going to go up. Our contribution to National Insurance has gone up. Booker should know that as a business, we are struggling," Patel told Asian Trader.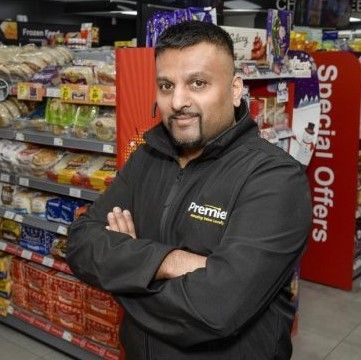 "Margins at Booker are not very healthy. Their customer service is also not good.
"To add on to that, they are now imposing delivery charges and that too a hefty one."
Patel claimed "many retailers are jumping across now to other cash & carries," adding that he is just observing for now but definitely planning to cut down deliveries from Booker in the coming month.
Patel also questioned Booker's move of not imposing the delivery fee on food caterers, who reportedly will continue to enjoy free deliveries.
Booker was reached for the comment but we are yet to hear from them on the matter.
Need of Hour
Interestingly, another  Premier store owner, however, is unperturbed due to the new delivery charges and feels that it is the right business decision for Booker.
Imtiyaz Mamode, who owns the Premier store in Gosport in Hampshire, avails deliveries from Booker thrice a week and estimates an increase of £4,678 per year. However, he feels that despite the delivery charges, Booker offers a very good service, good quality products and saves time which is worth a lot.
"I never go to any cash and carry. Not even of Booker. With all the commute, billing and time spent at cash & carries, almost half of the day is gone. I think that time is really more precious than spending £29 per delivery.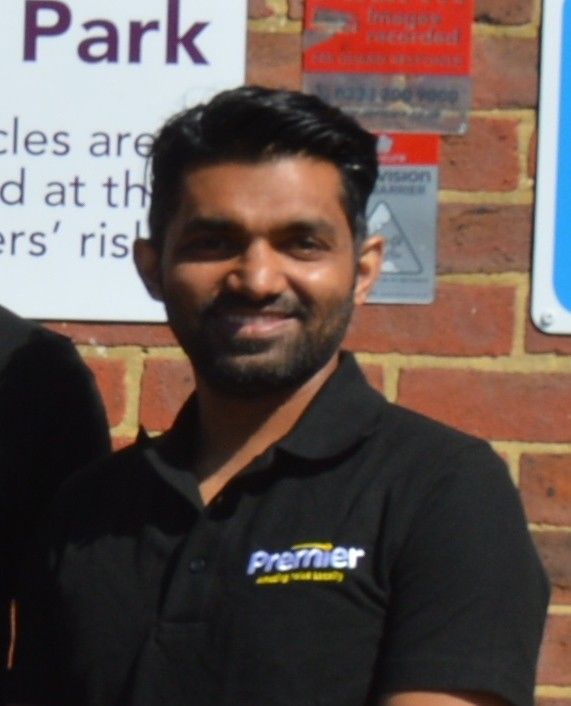 "Not only does Booker save my time, it also offers a lot of benefits like Spend & Save."
"Their delivery is on time. Their availability is getting better. Since they have given me facilities when I wanted and have saved my money as well as time, if they are charging me now, I don't mind at all," Mamode told Asian Trader, adding that he will try to cut his costs and spending to dissipate this extra burden.
Mamode also pointed out that Booker is imposing the charges for the first time in many years.
"I think the ones who are going to stop the delivery from Booker just because of new charges are going to suffer a lot in terms of extra time and effort," warned Mamode, adding that he is aware that many Premier retailers are planning to change their suppliers.
Saying that he never had very good experience at Bestway where he was told to wait for one to two years to avail their delivery service, Mamode assured that he is not going to change his supplier and will stick with Booker.
Mamode's sentiments are echoed by South Lanarkshire-based retailer Mo Razzaq as well who feels that rising costs and increase in the wages of lorry drivers are behind Booker's decision.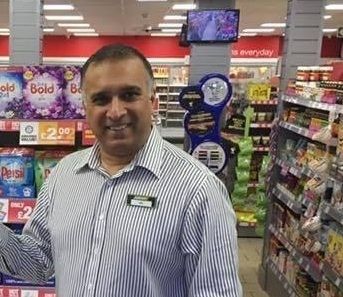 "We saw it coming. I felt that it was coming with the wages, increase in the wages of the lorry drivers, increase in costs and everything else. I think that's what's happened. I don't like it, but I can understand that," Razzaq told Asian Trader, adding that he has no plans to switch his wholesaler because of the recent announcement but might cut down the number of deliveries.
"We are not going to follow if someone else is leaving. We just have to look at the purchasing we are doing, maybe cut down the number of deliveries," he said.
Complex Problems
Things however are more complex at Middlesbrough where retailer Vijay Kalikannan is now in a fix. He estimates an extra burden of £31,200 every year owing to 20 deliveries he avails for his three stores.
"I am the biggest customer in [Booker] Stockton depot. I am getting 20 deliveries a week. A cost of £31,200 every year without making any extra money- this is unacceptable!" he told Asian Trader.
"They are making money on the product. Why are they charging for the delivery?"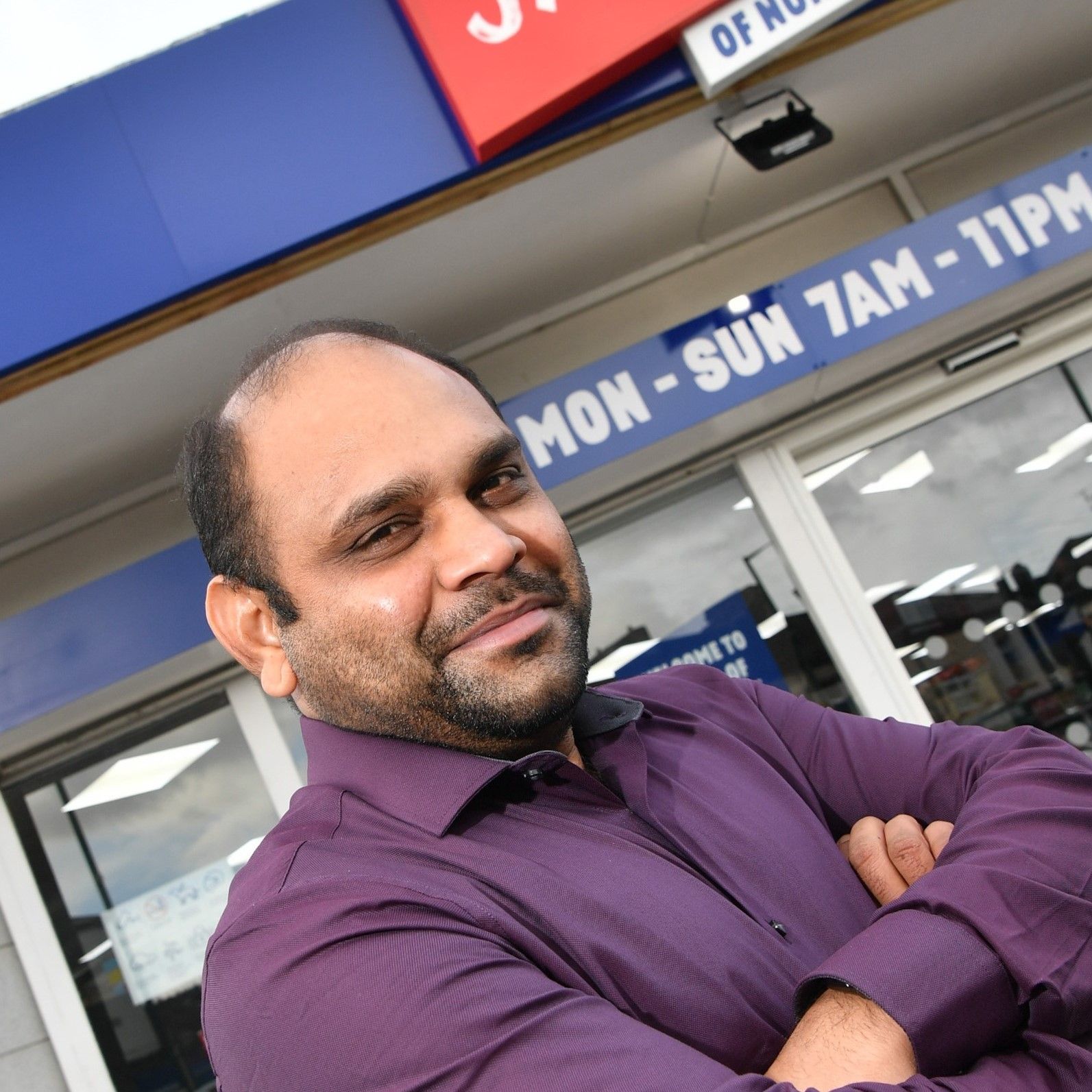 "It's unfair! Cost of everything is going up. Minimum labour wage is going up in April and electricity prices have already gone up through the roof. But we cannot increase any prices in the shop."
Booker's new charges indeed seem "unfair" for Kalikannan as he has three stores within one mile radius and the deliveries are made at the same time in all the three stores yet he will be charged for each deliveries.
"They are not coming at separate times or in separate vehicles. They will come here only once, but will charge me three times!" Kalikannan pointed out.
Both Patel and Kalikannan opined that Booker could have imposed a £2000 or £3000 minimum order limit instead of coming up with such "unfair" delivery charges.
Clearly, retailers owning multiple stores are facing incremental charges almost overnight.
What's now?
Patel, who admittedly spends more than £90,000 a month on Booker supplies, is now contemplating to cut down deliveries from the wholesaler due to new delivery charges. However, he also fears that cutting down on deliveries will only have consequences on the shelves of his store.
Patel, like many other store owners, is now reaching out to local suppliers and smaller cash & carries who are "rubbing their hands" due to this new development, claiming many Premier stores are coming back to them.
However, some retailers, like Razzaq, also feel that chances are high that with Booker in the lead, other wholesalers will soon follow suit by introducing or hiking their charges but not before milking the current situation.
"I think that's going to be the case. If you look at Nisa, and some other ones, they've already done this. Nisa has a standard delivery surcharge from half a percent to 3.5 percent [depending on cases ordered]," Razzaq pointed out.
"I think some will not be charging [for now] as they are just trying to take advantage of the market. Later on [I think], they will need to charge as well because the cost of labour, driver wages- everything is so high," said the retailer, concluding that the current model is "not sustainable".