In April 2020 we did a Me and My Store feature with Pontefract retailer Bobby Singh, whose Holmfield Lane Superstore and Post Office, even at that early stage of the Covid pandemic, was becoming an important community venue for supplies, support, delivery and all the many other above-and beyond-the-call-of-duty elements that the UK's c-store owners provided during that testing time.
I'd bumped into Bobby since, at an industry conference in London in 2022, and we had promised to catch up again.
Top 100!
"To start off, I saw this thing on your LinkedIn page, where you say, 'Always a pleasure and honour to be in the top 100 attending the Independent Achievers Academy learning and development festival,'" I say in greeting.
"This has been our third year of involvement," explained Bobby. "They have constructed benchmarks across all different areas of the retail sector, so you're talking about, your mapping, merchandising, effective ranging, and all processes, which was really good for me, because sometimes amongst everything you do, with your store, and throughout retail, you sometimes don't prioritise the basic structures or benchmarks that that should be standard."
Bobby was impressed with how the academy had constructed benchmarks for guidance for across different to make sure a retailer can meet good standards (or higher), in each sector of the store.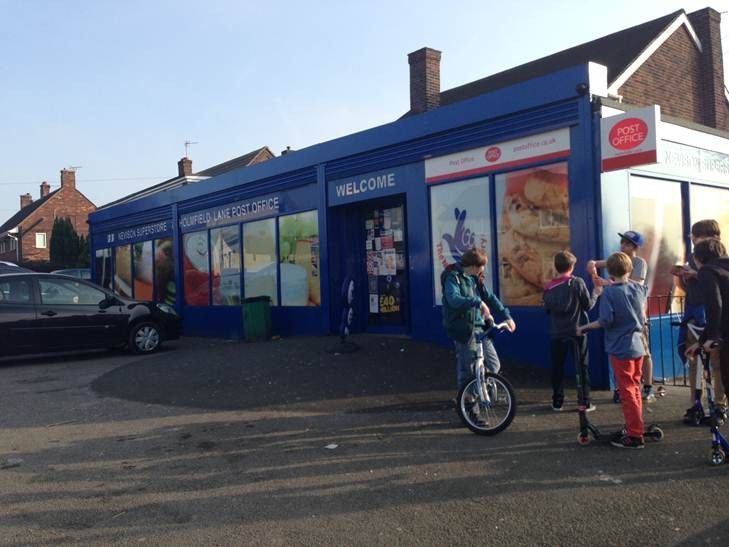 "I think for me, as a retailer who has been retailing for quite a while, it was a good refresher. For somebody new coming into retail, it can be a good guide to make sure you implement all these benchmarks across your store and if you do it with each you'll have a good standard store, so you set standards, really."
It always amazes that that storeowners manage to take a whole day away from the shop and find coverage with staff, deliveries and all what else.
"Usually it's two days out," Bobby corrects me. "It's worthwhile because the problem for me normally is networking and meeting different brand leaders. Hence, we make that effort and travel all the way there because it's set up."
Onwards, upwards
This is the nub of what we are really talking about: the job is not only about serving in a shop but also being an entrepreneur and expanding your business – which is a neat segue into talking about Bobby's new BB Featherstone Post Office and Superstore branch of the Singh operation.
"We'd had Featherstone for four or five years and it was in a small town high street but with a lot of residential around it. It's always been the main post office in Featherstone, delivering passports and renewal of driving licences, road tax, a currency bureau, the full package."
Bobby has now expanded the retail side of it, "because the footfall was already there, people were already coming in and it just seemed like a no-brainer."
He says that the store remained open during COVID, but that plans for it were delayed, as they were for so many during that time.
"Eventually we did it, gave it a full new facelift on the outside and on the inside. Then we had a launch with the mayoress, local dignitaries came, people from the community, just a few weeks ago."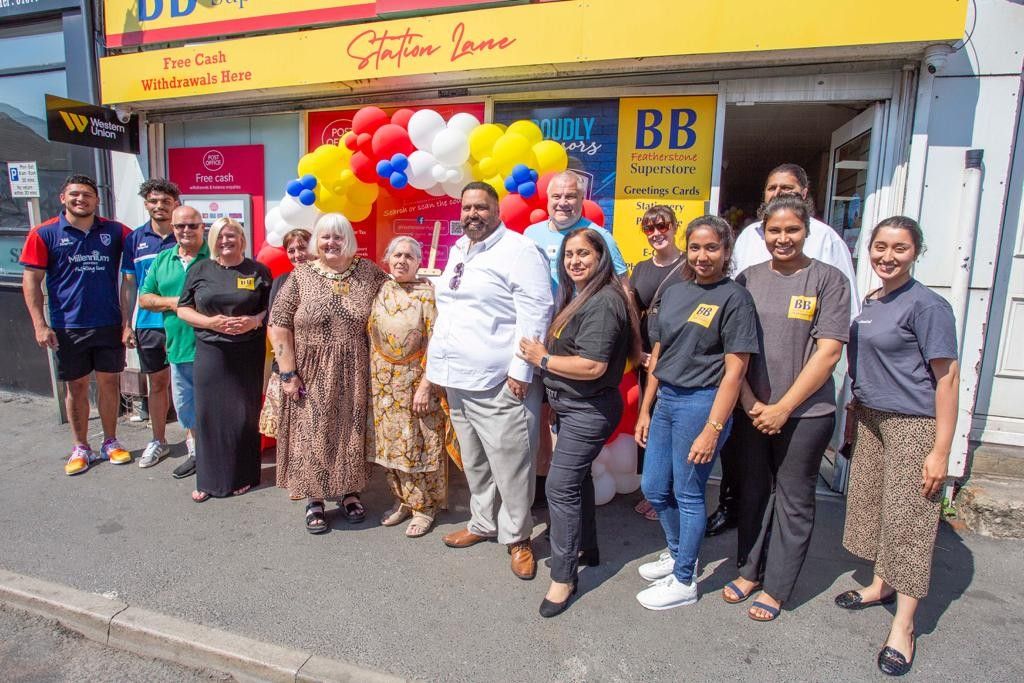 So, Bobby now has two stores in neighbouring locations about three miles apart. Is he planning to open more?
"I'm always looking for opportunities, to be honest. I say I'm not, but I am!" he laughs. "If there is a potential opportunity there, I don't think I could say no to it. You think, 'Okay, you want to have a bit more work-life balance, not expand as much. But if there's an opportunity there …'"
This is perhaps the definition f the entrepreneurial itch. And Bobby is in property as well.
"I am. That's another thing. We've built a portfolio and I think, going forward, that's going to be our pensions, really, our retirement." – As if he would retire.
"Yes, well, retail is not just business, it's my passion. And it's hard to adapt to doing it less hands-on, as my role has evolved more and become more behind the scenes."
I ask if it is difficult to become more executive and delegate , and Bobby almost groans as he answers: "It's the positive feedback and the interaction with the community that I really miss. Sometimes I'll just go into the store and talk to the customers! Because I love that, that's my favourite part."
I say that I remember him mentioning that back in our original interview.
"Going on from when we last spoke," he says, "we went above and beyond during COVID, and I like to think we supported our community very well. But first and foremost we were lucky to be in a position to do that. And then from that we won many awards and got many recognitions from our community, which was very nice. We were in our local papers on the front pages. When I relaunched Featherstone post office, one of the proudest moments for me was that I was able to get the Mayoress to present an award to my mum, which means the world to me because we lost my dad at a very young age.
That was when you were 14, wasn't it?
"That's right, so that was the proudest moment for me was when the mayoress awarded my mum – a wonderful moment of recognition. Because without her, I wouldn't be talking to you.
And what's the locale of the new store, the social scene, compared to Pontefract (which, incidentally, is Roman and means "broken bridge" in Latin)?
"You'll see there's a lot of activity around it on the high street there – the Featherstone Rovers rugby ground, a train station, it's all very compact, with a lot of residential all around."
It really does look as if it has everything you love to find in those little self-contained Yorkshire communities with the green hills beyond. It seems timeless in a way, but have things changed on the ground since the pandemic?
"I think first and foremost a lot of people's mindset has changed," Bobby answers. "I'm speaking for myself, but what I'm seeing around me, is people are more caring, because the pandemic brought out the best side of people and people cared for each other, and we're looking out for each other. I think that has stuck from the pandemic – we learned anything can happen at any time and that's what happened. Nobody thought that the world could come to a stop, but that's what happened, and I think that changed the mindset of a lot of people."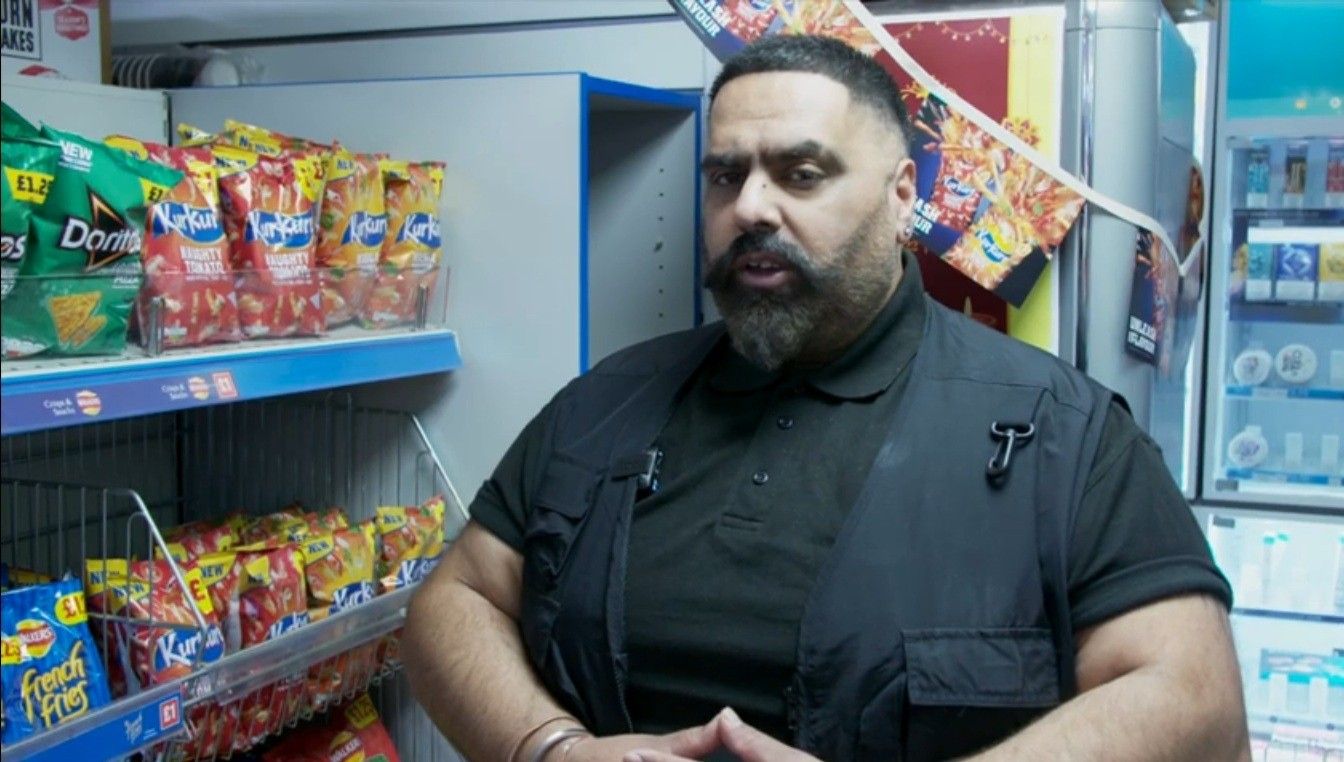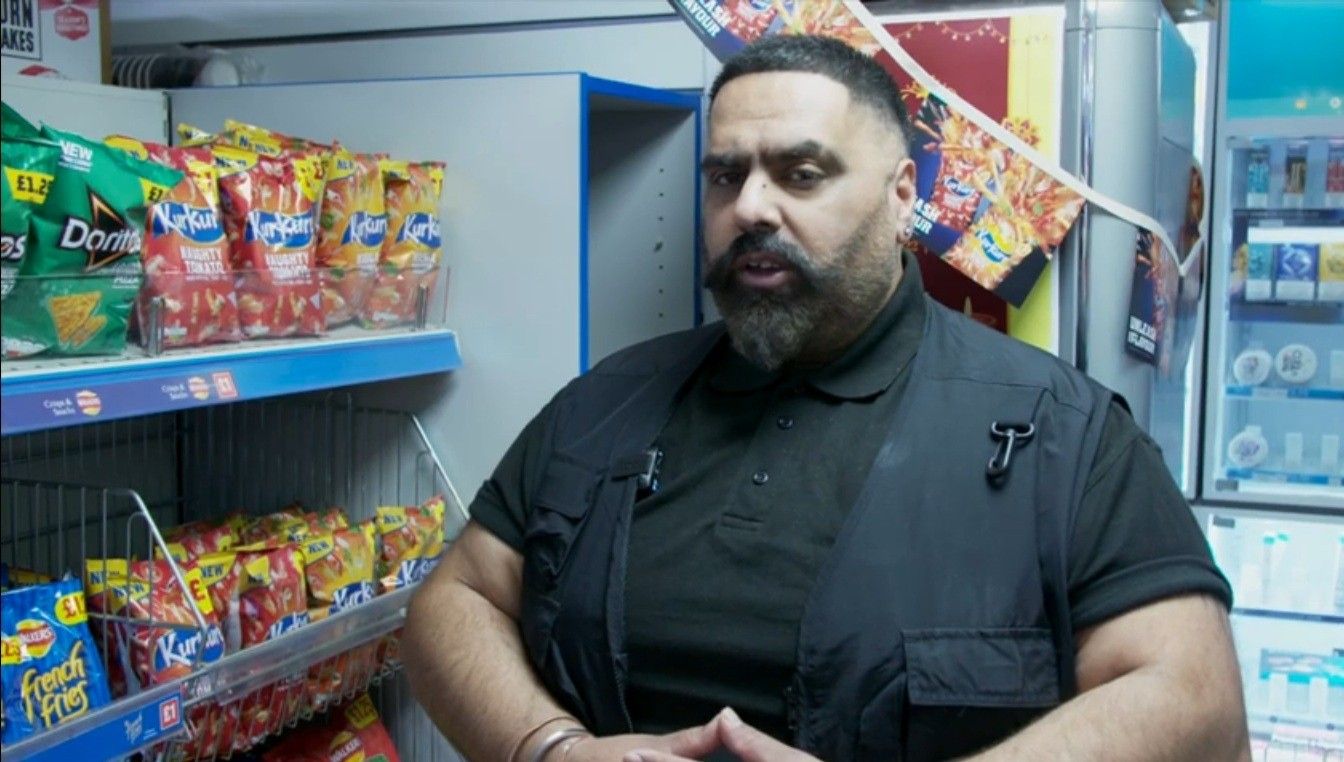 For the better, though?
"That's the most positive thing that I think happened: that people became more caring and understanding of others. I think that's the best thing".
What about now it's over? What's the biggest challenge – thinking about the ongoing cost-of-living crisis, for example? How's that affecting you and your customers?
"Obviously we're going through quite a bit of a storm with cost-of-living, inflation, electric bills. It's hard for a lot of people out there, and even for us retailers, the electric bills and so on have been very challenging.
"Again, we've had to step up to the mark of trying to try sustain and get more efficient, put in measurables for our fridges and freezers, and try and be as efficient as possible, really. And on the other side, with our customers and our community, we've seen a lot of people that have gone into desperate measures as well. Last time we met at the ACS Heart of the Community conference, I mentioned that there's people who have been desperate to put food on the table."
The retail life
Talking about retail for a minute, how would you say that your sales profile has changed? Which categories are up and which down? What different sorts of things are customers buying? What trends are you seeing in terms of what people buy in, choose to eat? Have tastes changed?
" People are looking for more value for money," says Bobby. "We've found multipacks and such doing very well, whereas single impulse-buy items have gone down.
"Where people would have come for their Friday night treat, you are seeing compromises in that respect. Price marked packs are very, very popular and offers and promotions, that kind of thing, are increasingly important for our demographic."
Bobby is keen to stress that means wholesalers and top brands support retailers on prices and PMPs and make sure they get a decent margin. Has his relationship with suppliers changed over the past few years as well? How does he act towards them?
" I'm pretty proactive and if I do see something biting into my margins, I do bring it up. I'm also proactive in looking and shopping around. I think most of us learned over COVID that, whereas before we probably all had one supplier and we were in that comfort zone and didn't have to think twice, after COVID we knew you can't have all your eggs in one basket. One thing that I learned was that it makes a lot of difference just to shop around and see the price differences from one wholesaler to another."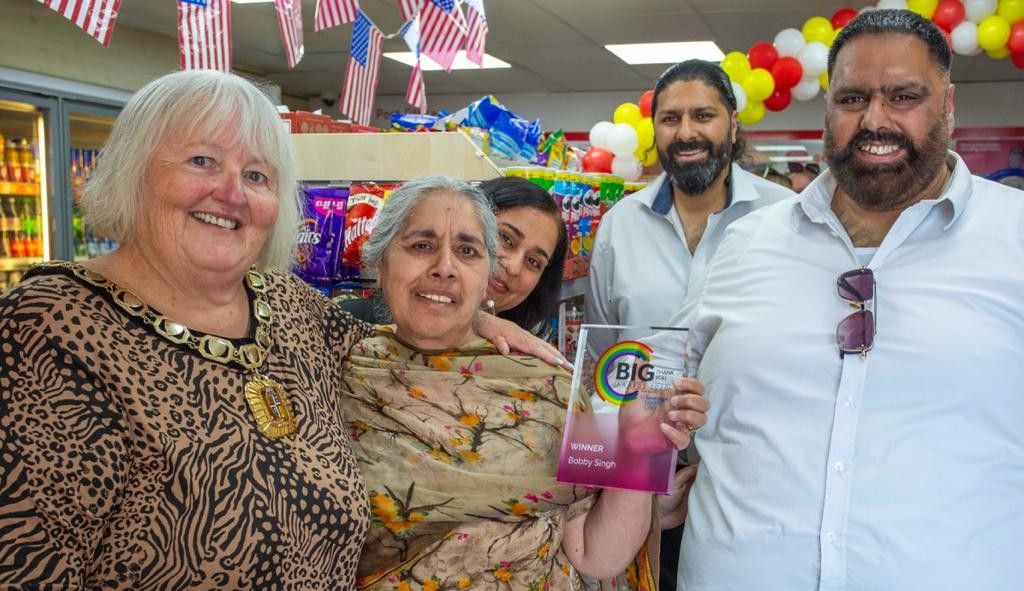 I ask if he remembers the big trend going into the 2020s when everybody was talking about the shift from cash and carry and visiting the depot, to delivery instead – which made sense economically, when you were getting all the deliveries from one or two major wholesalers, and you get the deal with probably just one.
" You've hit the nail on the head," says Bobby. "We were one of those retailers who were in that comfort zone. That was it: our deliveries came, one major supplier and then maybe a few odd suppliers, for this and that. But to be honest, we had to look at other suppliers during COVID, because first and foremost we couldn't fill our shelves – we couldn't get the products in.
To be honest with you, that wasn't something that I was proactive in doing: I was made to do it by circumstances. But what I found was that it's worth doing. And when wholesalers see what retailers are doing that, you do see a change in wholesalers and they up their game."
And the name of the game now is retailer activism!
"For us retailers, we must do what we need to sustain our business," he agrees. "Across the board now with all wholesalers there is a fair strategy of making sure margins are there for retailers – because of there's no retailers there's no wholesalers, and that's the pure fact of it."
Bobby thinks wholesalers have raised their game and that another net benefit coming out of Covid is that the relationships retailers have with brands have become richer and more communicative, mutually supportive.
"Yes, one other thing I would like to say is that I've developed good relationships with top brands, having all these different get-togethers, and retailers combining and joining and talking to brands, it gives you a voice.
"I think that's very powerful. When retailers combine, the volume of voices can be heard, and that's when top brands have actually stepped in and supported us. So now it's about working together and going forward.
"I've done a load of collab work with a lot of them, and I've worked with a PR company [No names, but Cirkle] and they're brilliant."
We'll see Bobby again soon at the ACS Heart of the Community event in October – come and join us!