An all-new Hooch flavour has just been announced, following increasing demand for Hooch as we head into summer.
Inspired by beach parties, palm trees and warm island waters, Blue Hooch is a tropical fiesta in a can. It's an exotic and easy-going alcoholic tropicade with that signature Hooch citrus kick.​
Blue Hooch is an evolution of Hoola Hooch, enhancing the fruity tropical flavours that fans have grown to love, whilst introducing that signature Hooch citrus kick for a truly sessionable bev.
​​​​​​​
When you're chilling in the sun, forget the Blue Lagoon or Tequila Sunrise and take your taste buds on a tropical holiday with a Blue Hooch, the perfect serve for summer socials and festival fun!
The new flavour joins the original line-up of Hooch Lemon Brew, Pink Hooch, and Orange Hooch.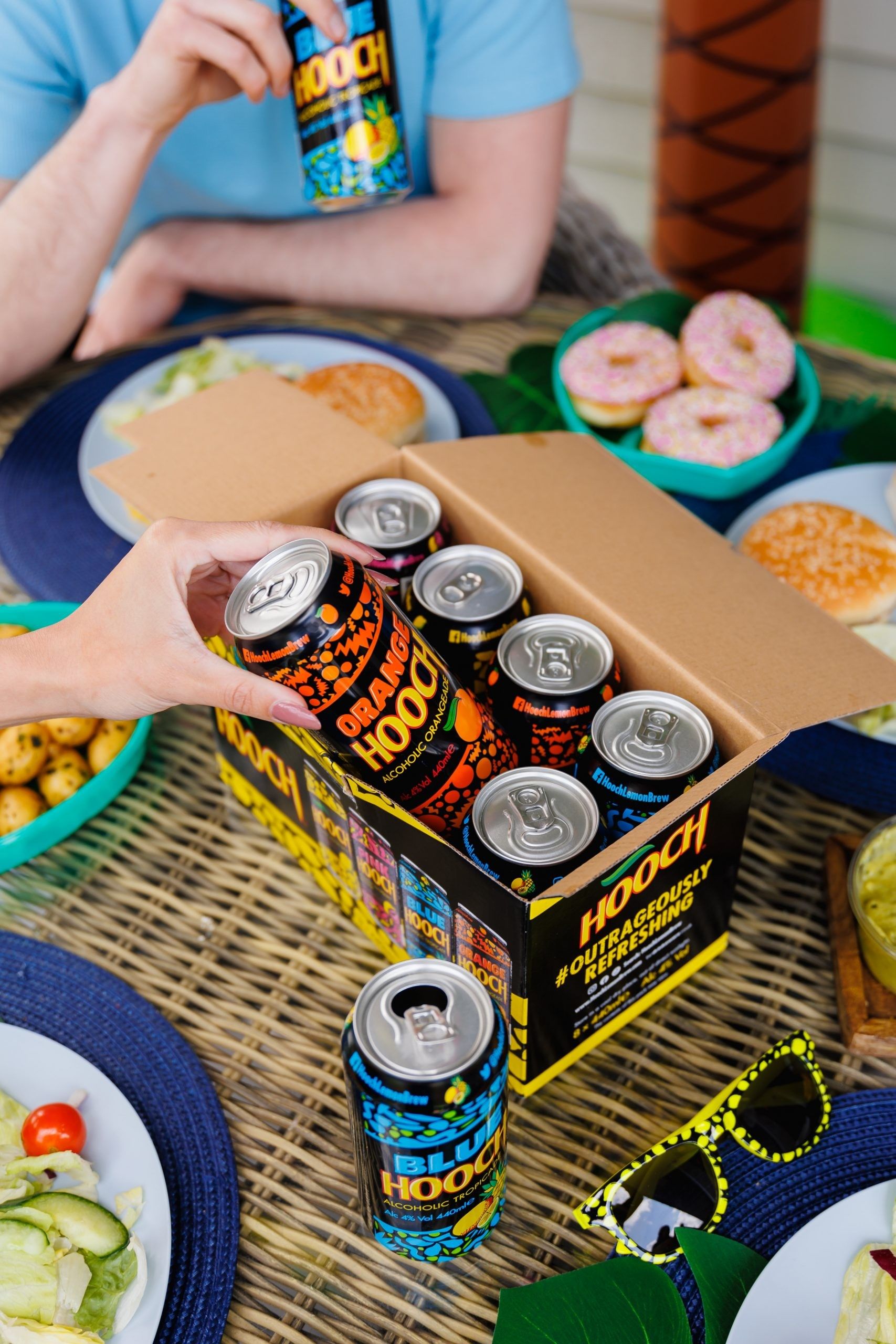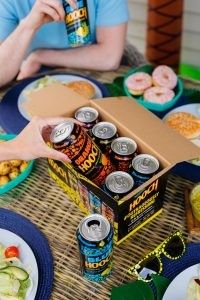 From May 29, Blue Hooch will start appearing in brand new 8 x 440ml mixed-packs. The packs also include Orange Hooch, which burst onto the scene summer 2022, as well as the OG Lemon and the much-loved Pink.​ The mixed-pack is the ultimate party starter kit, tailor-made for summer socials, and backyard barbecues.
Alongside the launch of Blue Hooch, new 440ml Orange Hooch cans have also been revealed.
The launch comes as the brand reveals canned RTDs are gaining market share, and becoming a convenient choice for consumers heading into summer. 440ml cans are also growing at 134 per cent year-on-year (Nielsen 2023).
"We're thrilled to share the release of Blue Hooch ahead of summer. Combining a household name with the leading flavour in traditional RTDs was just a matter of time, and is sure to boost interest in the category in both on trade and off trade premises," said Charlie Leaver, Head of Brand at Global Brands.
"The Hooch Mixed Packs are an exciting development, incorporating our all-new Orange Hooch and Blue Hooch cans, and capitalising on the sharing occasions and get-togethers that Hooch is synonymous with."
Blue Hooch taps into the huge blue drinks trend, which includes popular party starters like VK Blue, while keeping the tongue-tingling zesty flavours and nostalgia that Hooch fans know and love. At an easy drinking four per cent ABV, it's set to be the drink of the summer; perfect for sunny barbecues!
Blue Hooch launches this week with a retail price of £15.