Wine brand Blossom Hill has partnered with publisher Penguin Michael Joseph for a new consumer campaign this summer, Sharing Stories.
The campaign focuses on celebrating women and female authors, while aligning the Blossom Hill brand with casual summer drinking occasions shared with friends.
As one of the leading wine brands in the impulse category, Blossom Hill expects the Sharing Stories campaign to further support sales in this channel and in grocery. Running from May through to 14 August, the campaign champions three novels from female authors and encourages friends to cover the reads at their next book club, an ideal occasion to bring people together & share stories.
Novels include The Good Left Undone by Adriana Trigiani, Other People's Husbands by Elizabeth Noble and The Pink House by Catherine Alliot.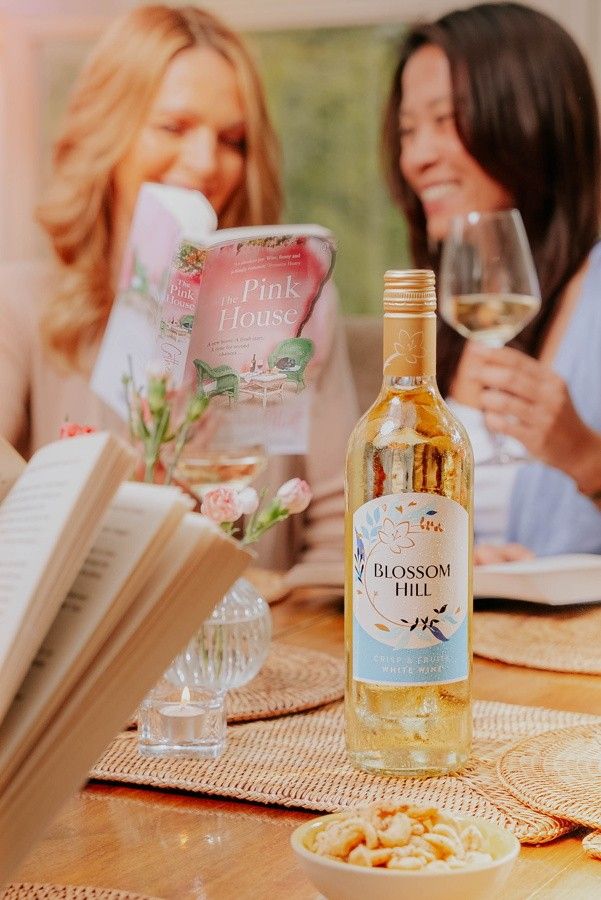 The campaign features an on-pack promotion across three SKUs, with entrants who purchase a bottle of either the Blossom Hill Classic White, Classic Red or White Zinfandel in with a chance to win £25 every hour, plus a chance to win a luxury beach house retreat and book bundle prize, including four sets of the three featured new summer paperback releases to enjoy with friends.
With 77 per cent of UK wine drinkers already aware of Blossom Hill, which celebrated its 30th anniversary last year, the campaign is expected to build brand recognition with Blossom Hill's target market even further. Bottles featuring the on-pack promotion will be available across both grocery and impulse channels.
"We're thrilled to be delivering a campaign that impactfully appeals to our target demographic and aligns with summer consumption moments for our core consumer," Ben Blake, Head of Marketing, EMEA at Treasury Wine Estates, said.
"The three books from Penguin Michael Joseph are absolute page turners and I'm sure there will be many Blossom Hill lovers gathering with a chilled glass to discuss these novels this summer!"
Consumers can access a microsite which houses sample chapters of each of the three featured books and authors, alongside guidance and tips on how to create your own book club.
To support the campaign and help retailers maximise sales, Blossom Hill has an extensive 360 support package around the promotion including POS, social media activity, PR and ATL, to drive awareness and excitement.