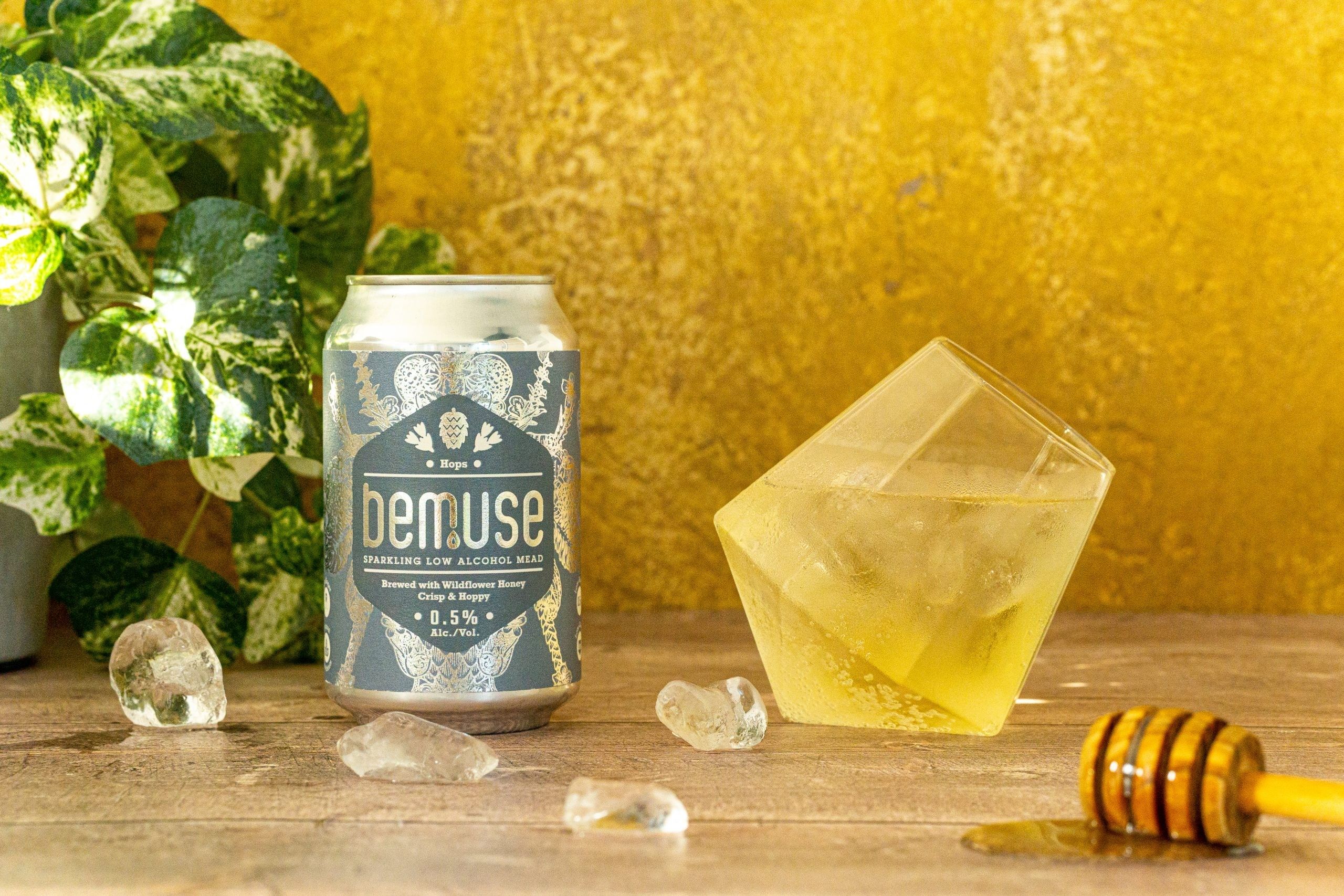 Having pioneered the category when it was launched earlier in this year, Bemuse has taken the top honours in two categories at the World Beverage Innovation Awards 2021, which were held virtually on 15th September.
Bemuse reinvented the medieval style of mead to produce a refreshing, lightly sparkling low-alcohol drink that is appealing to a contemporary audience and has been rewarded with the titles of Best low-or no alcohol drink and Best sparkling drink. The range of four flavoured meads was also shortlisted in the categories for Best beverage concept and Best packaging design for its sensorial can featuring an inspiring, fictional Bemuse bee.
"With a growing demand for low- and no-alcohol drinks, we wanted to create something unique for that segment that was tasty and refreshing, and believe that the range of four Bemuse craft meads has proved that innovation in the British drinks market is thriving," said Bemuse co-founder Anna Chalov. "To be shortlisted for four awards and win two after only four months is a dream come true and reflects all the hard work that the Bemuse team has committed to brand development."
Judged by some of the leading experts in beverage innovation from around the world, the winning citation for the Best low- or No-Alcohol Drink category read "(Bemuse) Really is creating a new drinking experience. Reimagining the classic mead beverage and turning into a modern, low alcohol sparkling beverage that is perfect for those wanting an amazing experience without the alcohol."
A light, social, low-alcohol and low-calorie drink, Bemuse mead is available in four natural flavours – Raspberry; Tarragon, Basil and Hops; Ginger and Cardamom; and Hops, with the judges' citation for the Best Sparkling Drink award recognising "A modern, stylishly presented take on an ancient drink offering exciting flavour profiles."
"Our ambition is to encourage people to 'Bee inspired to drink differently'" continued Chalov "and our approach to re-energise a traditional craft, using natural ingredients, to produce Bemuse sparkling low-alcohol mead has already started to connect with consumers. To receive these two awards is a great endorsement of what we have already achieved and what lies ahead, and we are looking forward to continuing the development and expansion of Bemuse."
Bemuse sparkling meads are 0.5% ABV and available in 330ml fully recycled cans from https://www.bemusedrinks.com and a growing number of online stockists.