Global premium spirits company Beam Suntory has announced the appointment of Greg Hughes, the company's current senior vice president chief growth & brands officer, as its new global president and chief executive, effective October 1.
Hughes succeeds Albert Baladi who will depart after successful 12-year career with Beam Suntory, the last five of which as president and chief executive.
Under the succession plan, Baladi will serve as CEO advisor through year-end and will be engaged as senior advisor for the company throughout 2024.
Since he stepped into the chief executive role in 2019, Beam Suntory's annual sales have grown at high single digits to more than $5 billion. In addition, the company has significantly accelerated its premiumisation trajectory, with premium brands becoming the majority of its sales.
"It's with an optimistic eye toward the future and extreme pride for all that has been accomplished that I have made the personal decision to step down and make way for the next leader," said Baladi.
"This is a decision I have been contemplating for some time with my family, and given the strength of the company, clear growth strategy in place for the future and the right team in place, now is the right time to hand the reins over to my successor, Greg Hughes, and his exceptional leadership. I am very proud of what we have built these past 12 years and am grateful for the opportunity to lead Beam Suntory as president and CEO during a five-year period of massive transformation for our company."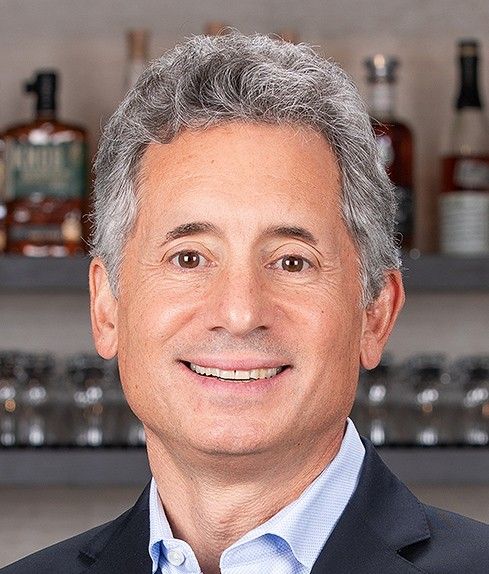 Tak Niinami, president and chief executive of Suntory Holdings, commented: "On behalf of Suntory Holdings, I'd like to express deep appreciation to Albert for his tremendous leadership, exemplary contributions, and impact during his 12-year tenure with Beam Suntory,.
"As CEO, Albert has led a highly transformative phase for the company. He architected the company's 2030 growth strategy, established a brand-led operating model, step-changed investments in talent and capabilities, launched the company's first ever Proof Positive Sustainability strategy, moved our global headquarters to New York City, and navigated the many challenges of the COVID pandemic.
"Under Albert's values-based leadership, Beam Suntory has delivered exemplary business performance, accelerated premiumization, and become a stronger organization. We couldn't be more thankful for his leadership and impact on the brands and culture of Beam Suntory."
Hughes has more than three decades of experience in consumer goods across marketing, commercial and management roles. Since joining Beam Suntory in 2015, Hughes led the company's largest market as President North America for four years and prior to that as GM of North America.
Prior to Beam Suntory, he served in roles with increasing responsibility at Procter & Gamble, Bel Brands USA and Kraft Foods. Hughes holds an MBA from the Kellogg School of Business at Northwestern University and is a graduate of the University of Kansas.
"Greg is ideally suited to succeed Albert as CEO and lead the company's next era of growth, building on the strong track record under Albert's leadership," Niinami said.
"Greg has an incredibly strong track record of performance anchored in strategic vision, exemplary brand building, and a people-first inclusive mindset. He truly knows how to put brands and people at the heart of the business, and we have great confidence in his leadership."
Hughes commented: "I'm humbled and excited as I step in to lead Beam Suntory into our organisation's next chapter as we transform this business to achieve our ambition to become the World's Most Admired Premium Spirits Company and accomplish our 2030 goals.
"We have great people, great brands and a strong supporter in Suntory Group – a winning combination that promises a bright future for this company."