Barr Soft Drinks is set to give retailers a major boost thanks to a £4 million investment in Rubicon, including a high-impact campaign reinforcing its position as "the brand of summer".
At a time when almost twice as many shoppers search for "exotic" vs. the monthly average, Rubicon, worth £74m and growing at +18 per cent YOY, is bringing back its successful "Made of Different Stuff" campaign.
Running through to the end of August, Rubicon's campaign messaging will reach over 93 per cent of 16-to-34-year-old shoppers an average of seven times.
The campaign will include experiential activations at festivals, unmissable large format OOH advertising and TV – including spots during Love Island.
"2023 really is the year of flavours, so it's the perfect time for our campaign to return even bigger, braver and bolder," said Adrian Troy, Marketing Director at Barr Soft Drinks. "In soft drinks, shoppers are seeking exciting and more imaginative flavour choices alongside value – attributes synonymous with Rubicon.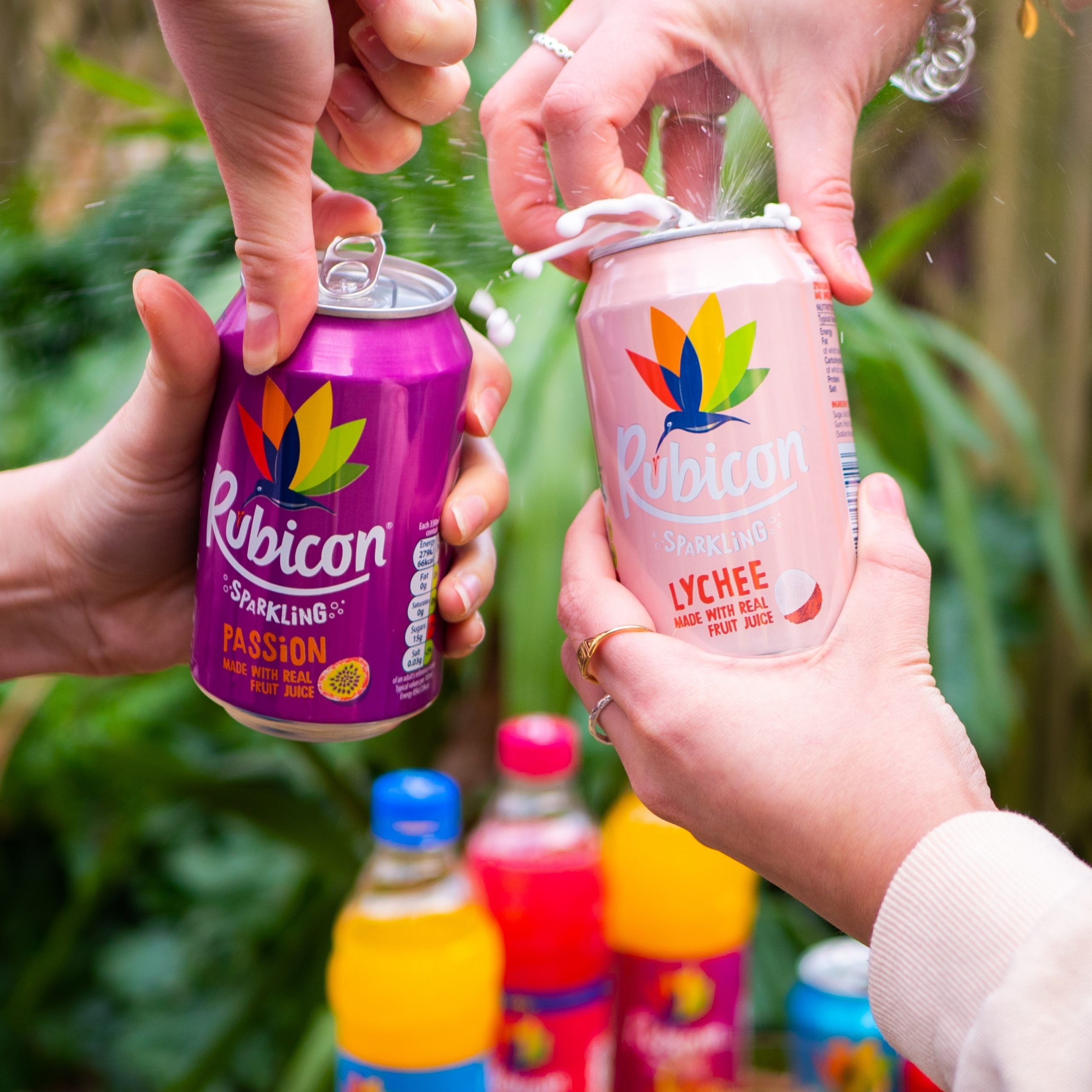 "Last year, our 'Made of Different Stuff' campaign drove an increase in shoppers of +21 per cent across Rubicon, highlighting an unmissable sales opportunity for retailers who stock the brand this summer.
"This summer our message to retailers couldn't be clearer. Give the Rubicon range the space it warrants, and it will deliver for you. There is something there for every shopper, so maintaining choice and broad availability is key, from May to September especially."
High impact POS and display units will support the campaign, complemented by bespoke POS for wholesalers to create in-depot theatre. Retailers and wholesalers can order POS by emailing [email protected] with their request and store or depot details.