The pasta, rice and noodles market often solves consumers' problems of what to eat tonight as the products are tasty and can be cooked quickly. With a well-merchandised range of pasta, rice and noodles, independent retailers are ideally sited to pick up sales from those shoppers undecided about what they fancy for supper.
As handy and economical staples, these foodstuffs are also set for increased popularity as more people try to save money by scratch-cooking at home.
In fact, these traditional, delicious and filling staples were some of the most sought-after items during the Covid-19 pandemic, with the lockdowns and restriction to curb the spread of the virus, fuelling a sharp uptick in sales, which jumped by 16 per cent in 2020.
The lockdowns also saw a rise in at-home meals and demand for products with a long shelf-life and good value meals, further driving the demand for these starchy foods. As the cost-of-living crisis lingers, we can see the versatile carb trio once again coming into focus.
"Tapping into their image as value-for-money meal options, and giving shoppers more recipe ideas for recreating popular dishes tried in restaurants at home, [they] offer high-potential routes for encouraging more frequent usage of pasta, rice and noodles," comments Angharad Goode, Research Analyst at Mintel.
"A greater focus on nutritional claims, such as promoting fibre and protein in pasta and instant snack pots will also help future sales."
Time to rice
Thousands of Hindus, Jains, Sikhs and some Buddhists across the UK will be celebrating Diwali, or the "Festival of Lights", commencing Monday, 24 October, a festival which signifies peace and joy as well as the victory of good over evil.
The economic footprint of the five-day festival is growing in the UK, as evident in the decision by Tesco, the UK's biggest grocer, to launch a Diwali range for the first time this year. It is a special time for many independent retailers for both professional and personal reasons as stores experience a sales spike in categories such as rice, drinks, sweets and chocolates.
Taking place from 22 to 26 October, traditional family feasts are at the heart of the celebrations, offering retailers a great opportunity to showcase their rice range.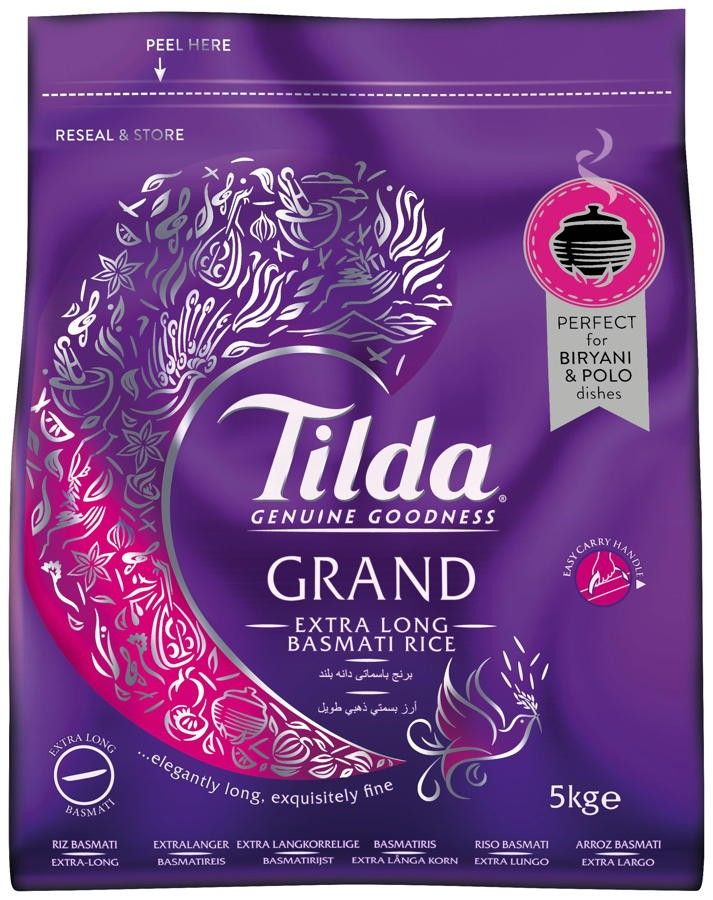 "Stocking larger pack formats of dry rice is key for retailers looking to maximise sales in the run up to Diwali, sales of larger formats from the Tilda Big Bag range peak at this time of year as they represent excellent value-for-money," comments Anna Beheshti, Brand Lead at Tilda.
In addition to traditional Diwali foods including Indian sweets, nuts, dried fruits and herbs and spices, basmati rice and grand extra-long basmati play a particularly central role during the celebrations, making them a must stock during the festivities, and beyond.
"Tilda Pure Basmati is extremely versatile. It works best for Indian cuisine due to its aroma and fluffy texture. The grains absorb flavours of other ingredients such as herbs and spices during cooking, making it a sociable part to a whole host of Indian curries. Tilda Grand Extra Long Basmati is ideal for one-pot dishes like Biryanis and Polos for its elegantly long and separate fluffy grains," Beheshti notes.
During the festival period, consumers also exhibit a tendency to trade up to more premium products, and Beheshti says they see sales of basmati rice peaking significantly across all retailers during this time, with the 10-week festival trading period accounting for 31 per cent of total annual volume of basmati big bags in 2020.
"Tilda Big Bags represent excellent consumer value and are growing by +26 per cent in value over the last few of years within the total convenience market, whereas the category has not grown in that period (-0.2 per cent). As the No.1 Dry Rice brand and accounting for over 20 per cent of basmati branded-value sales, Tilda is a must stock for independent retailers," she recommends.
Meal deal
Earlier this year, leading rice brand Ben's Original has unveiled an innovation, launching a new plant-based meal: Ben's Plant Powered.
Available in three flavours – Chilli Non-Carne, Spicy Lentil Stew and Sweet Potato & Chickpea Tikka Masala – the product is aimed at aspiring flexitarian consumers, as health is a major trend affecting the World Foods category, and a plant-based diet is an established trend within this. According to a YouGov poll, over one-third (34 per cent) of Britons are interested in trying/plan to try a plant-based diet. Since the start of the pandemic, one in four UK shoppers have reduced the amount of animal products they consume.
The plant-based versions of some of the UK's favourite meals from Ben's Original are microwavable and ready to enjoy in just 90 seconds. Each recipe is a good source of fibre and protein, and contains no artificial colours, flavours or preservatives.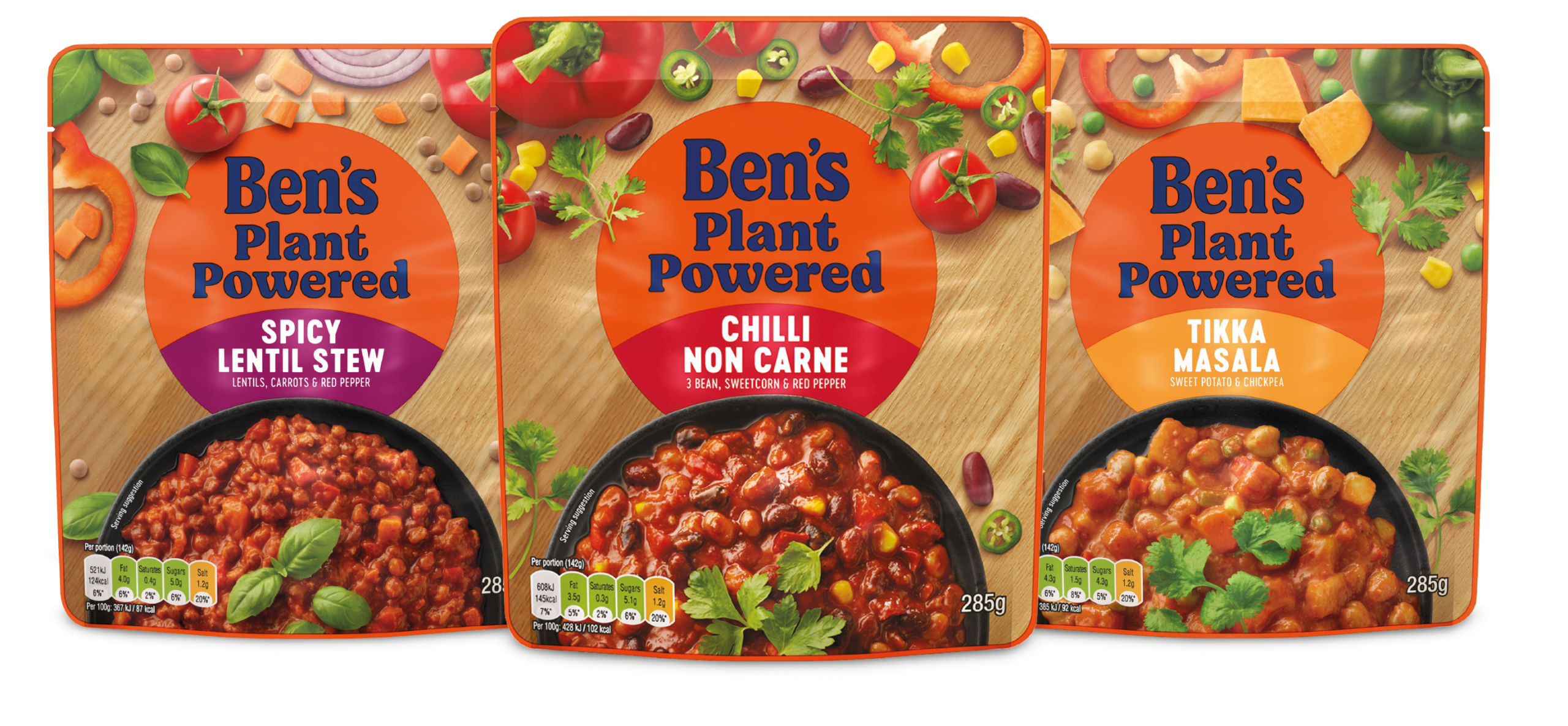 "We're seeing a permanent shift in eating habits in the UK with shoppers increasingly looking for 'Health'," said Gareth Williams, Ben's Original Marketing Manager. "While this is a broad definition, plant-based diets are a critical part of this for many and here to stay. This Veganuary, over 500,000 people took part globally, and 75 per cent said they would reduce the amount of animal products in their diet by at least half."
For many shoppers this isn't about eliminating meat completely but eating less of it. However, consumers also don't always feel they have the time or confidence to make the move to plant-based meals. Ben's Plant Powered is here to make it easier for them.
"When consumers decide to eat without the meat, they still want their favourite meals rather than to cook something new. Our Ben's Plant Powered meals have been co-created with consumers to help make it easy to prepare delicious meat-free versions of best-loved recipes. Ben's Plant Powered pair perfectly with our microwaveable rice range because we know that when people eat plant-based, rice dishes over-index as their meal of choice," Williams added.
Half-a-billion pound market
The rice sector is currently worth £900 million a year to the UK economy, with retail rice worth £520m in 2020. The Rice Association, the UK industry body of businesses engaged in importing, processing, packing or marketing rice, has just concluded its annual National Rice Week last month, with a multichannel consumer campaign that set out to raise the profile of the UK rice sector.
Inviting the nation to "Rice Up Your Life", the campaign highlighted all the great things rice has to offer – from its versatility and convenience as a recipe ingredient, to its proven nutritional content and health benefits. This year's campaign engaged with consumers on social channels and via relevant influencers, supported by media outreach.
"As people get more adventurous with their cooking, rice meets their needs and UK consumers today enjoy the widest selection of rice varieties from across the world," Jon Calland, Chair of The Rice Association, said, launching the campaign.
"The rice sector is currently worth over £900m annually to the British economy, with 88 per cent of UK households buying rice each year. There are 11 rice mills in the UK, each catering to different segments of the market, all of whom stepped up supply during the pandemic to meet record demand."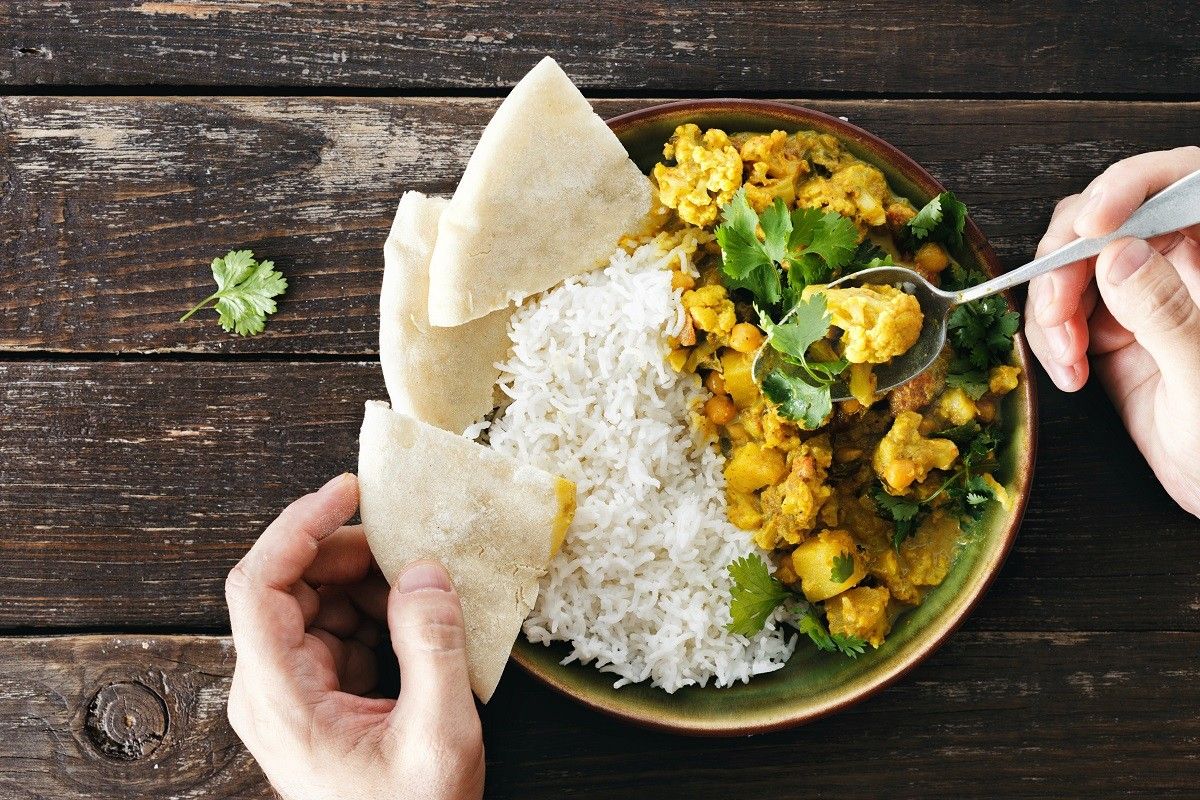 Despite not being grown in the UK, rice is big business here, with UK rice industry even blazing a trail, developing microwavable rice. Rice pouches now make up over half retail sales by value.
Rice is also placed in the British culture in other ways. There are more Indian restaurants in the UK than any other cuisine except British. Rice-based cuisine – including Chinese, Thai, Japanese, Indonesian etc. – accounts for more than 20 per cent of restaurant styles. So it's not surprising that rice consumption is still growing today at a steady pace as our tastes continue to diversify.
With so many different kinds of rice to choose from including basmati, long grain, fragrant, risotto and pudding, there are almost endless ways to enjoy this nutritious and versatile grain. Although each type of rice has its own texture and flavour they share the same nutritional benefits that can contribute towards a healthy balanced diet. Rice is low in fat, cholesterol and sodium, high in energy, packed full of vitamins and minerals (vitamin E, B vitamins and potassium).
Sustainable noodle
The rise of veganism and the demand for sustainability are also being reflected in the noodles category, with brands unveiling flavour and packaging innovations to cater to these growing trends.
"One trend which seems to be growing from strength to strength is the demand for more vegan and free-from-friendly products to maximise consumer health," Kevin Butterworth, Marketing Director at Symington's, said.
"Based on our research, we believe health will continue to be the primary motivator behind people eating less meat, with 86 per cent of plant-based meals eaten by non-vegans. Consumers are driven by naturalness but are also looking for products that are easy and quick to prepare. Ingredients that combine key trends are potentially the most interesting."
The 100 per cent plant-based Naked Veg Pots are available in three authentic flavours – Malaysian Rendang Curry, Korean BBQ Ramen and Chinese Green Veg Broth.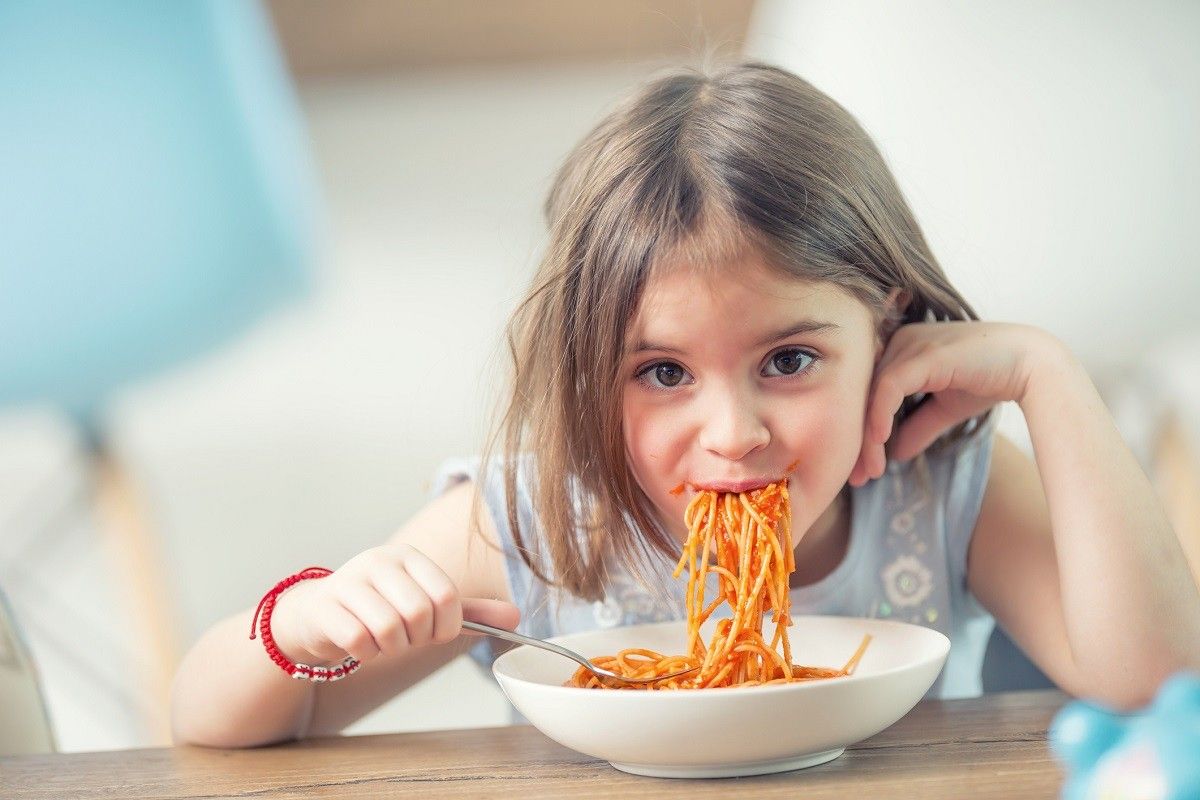 Symington's Blooming Good Food Co. snack pots are also 100 per cent plant-based. These instant hot snacks are available in four flavours – Warming Tomato & Lentil Dahl, Banging Black Eyed Bean & Vegetables, Hearty Sweet Potato & Lentil Curry, and Smokey Sweetcorn & Green Beans.
Their brand-new launch, Naked Ultimate Noodles, meets the demand for interesting flavours while tapping into the trend of vegan and vegetarian products. The extension to the Naked Noodle family is available in three bold Asian-inspired flavours- Korean Style Beef Flavour, Chinese Style Duck Flavour and Japanese Style Chicken Flavour. The authentic convenient product is MSG free and is made with natural flavours.
Brands such as Kabuto Noodles, Itsu and Mug Shot have all made changes to its packaging recently, as they look to boost their sustainability credentials, a major shopper concern in the category.
Kabuto Noodles is now promising the lowest use of plastic in the UK premium instant noodle category, with a new 100 per cent recyclable K3 cardboard-plastic pot from Greiner Packaging.
"Our original 85g K3 pot represented a significant sustainability improvement over our previous packaging, but was over-engineered, with a high plastic content, and was being produced with a bespoke set of tooling. The new 65g K3 pot uses less plastic than the previous pot and is made with a standard tooling set at Greiner Packaging's factory in Dungannon, Northern Ireland," said founder Crispin Busk.
"We are impressed with the service that we receive from Greiner Packaging, and the quality of its products. We have a great working relationship and can rely on them as a critical core supplier.
"Not only does changing the packaging make a significant difference for us operationally, but it also helps us be more responsible in terms of plastic usage. Less plastic = less negative environmental impact. Our premium noodles are all made with natural ingredients – so it's pretty important we protect our wonderful environment that helps us achieve this!"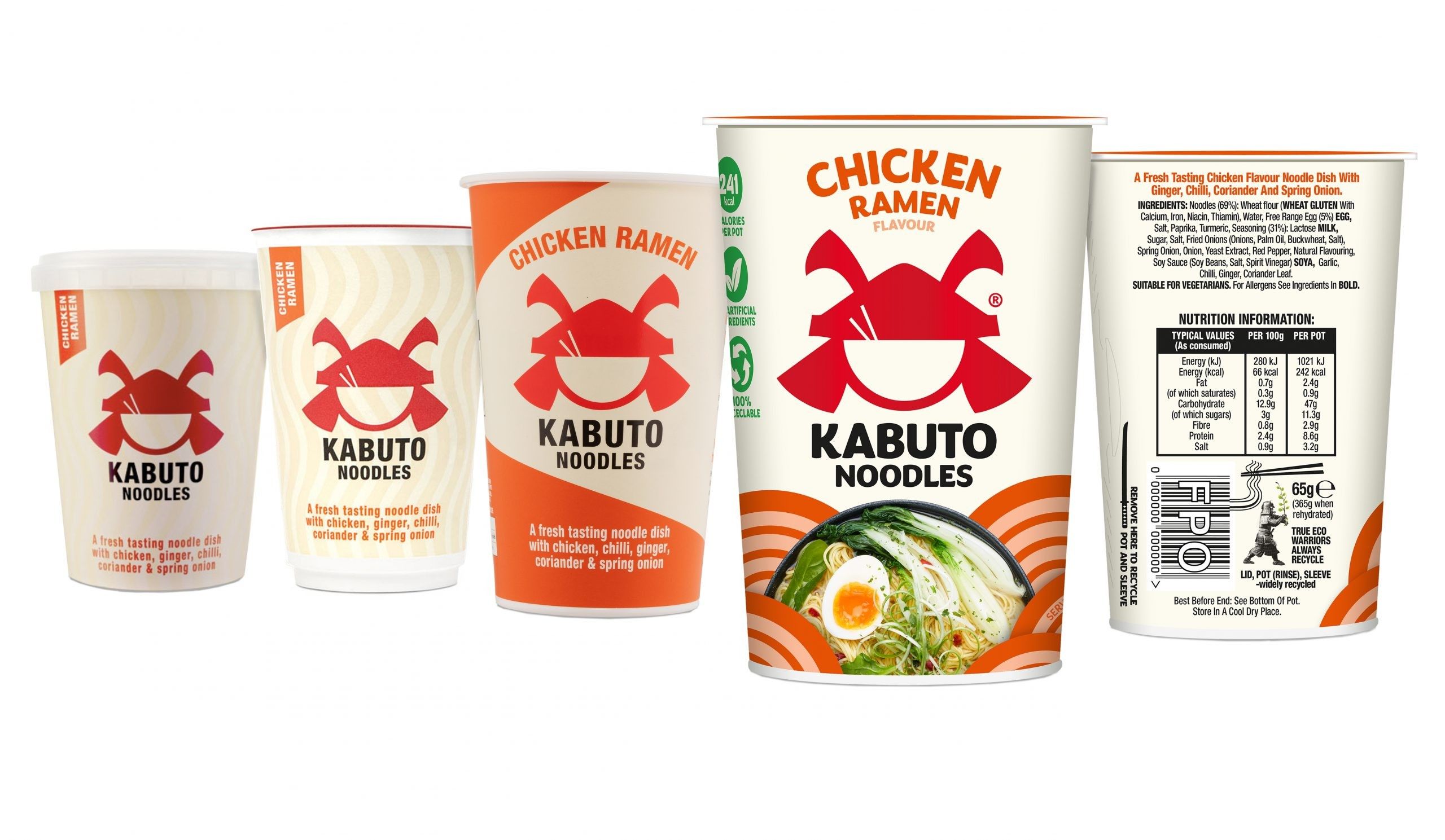 Since its launch in 2010, Kabuto has constantly sought to improve its packaging, first moving over the Greiner Packaging's K3 cardboard-plastic pot two years ago. The new 65g K3 light-weight thermoformed pot uses over 40 per cent less material than the previous pot, and is wrapped with a removable cardboard outer layer. Thanks to its reduced plastic content, K3 has an improved CO2 footprint and can be recycled efficiently, as the cardboard and plastic can be easily separated.
Meanwhile, the UK-based healthy-eating, Asian-inspired quick-service retail and grocery brand Itsu has also swapped the packaging for its instant udon'noodles to a K3 packaging solution from Greiner Packaging.
"We introduced our first instant noodles in 2018 and in October 2021, we swapped to the K3 cardboard-plastic packaging solution for our udon'noodle range to improve its sustainability," said Katrina Burrows, Packaging Change Manager at Itsu Grocery.
"As a brand, we are always striving to improve product recyclability and sustainability. Our udon'noodles were previously packaged in a cardboard pot, which was double-laminated, and therefore non-recyclable. It also had a plastic lid, which was recyclable, but made from virgin plastic. Plastic packaging is negatively perceived by consumers, particularly if it is not made from recycled plastics. By moving to a widely recyclable foil lid, the negative connotations are removed, and it is clear to the consumer that it is easily recyclable.
"Our restaurant-inspired udon'noodles are now packed in the fully-recyclable K3 pack from Greiner Packaging."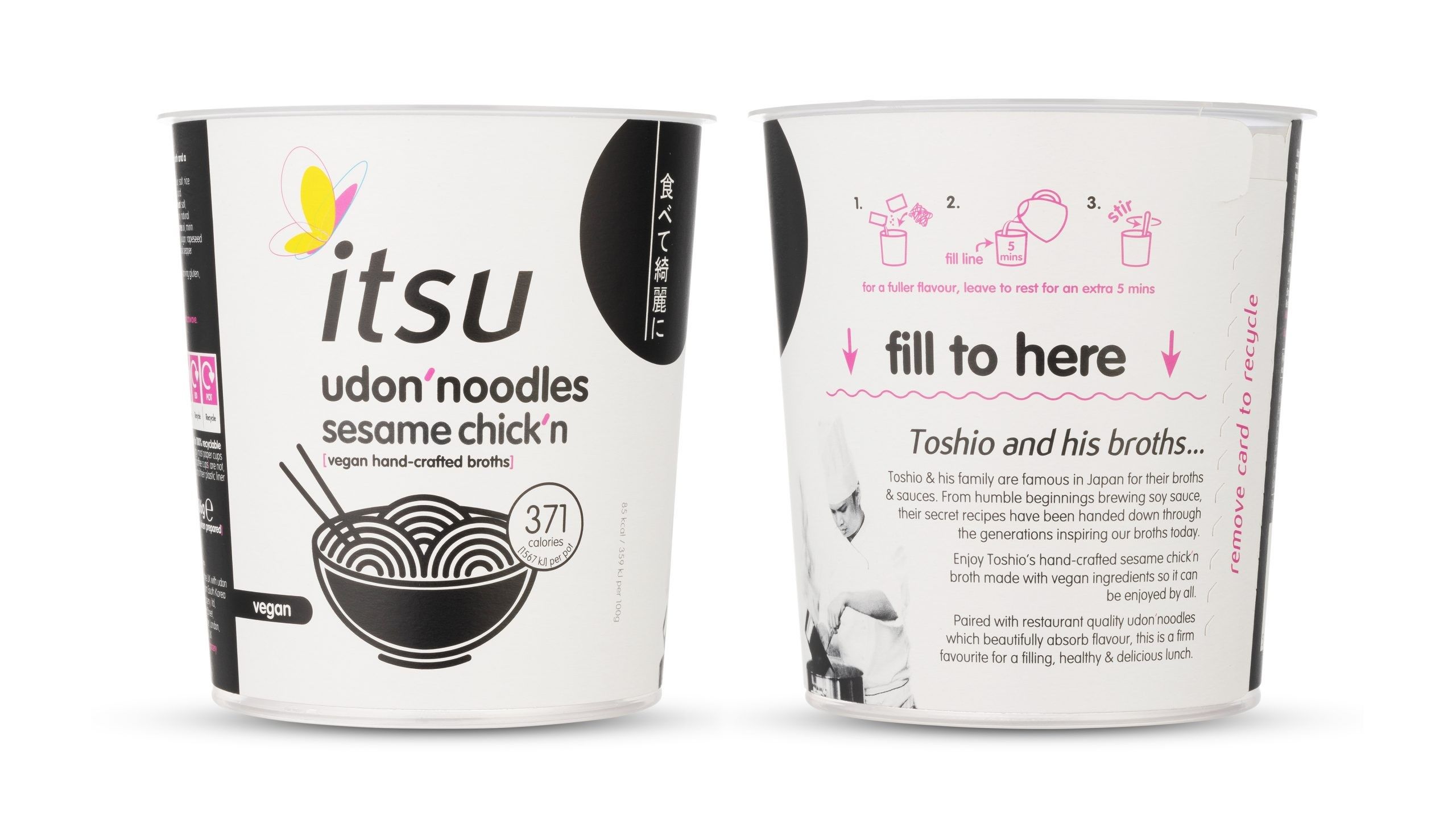 The K3 packaging solution features a lightweight PP plastic cup wrapped in a removable cardboard sleeve which features a patented tear-tab so that consumers can easily and intuitively separate the materials to enable recycling.
Earlier this year, Mug Shot has introduced new, 100 per cent recyclable packaging across its sachets, which will help remove an estimated 37 tonnes of plastic per year.
The brand said the improved packs are the perfect lunch or snack choice for those keen to make more sustainable lifestyle choices and reduce their use of single use plastics. The sachets still retain Mug Shot's stand out features such as the widely recognised logo, bright vibrant packs and health credentials, outlining calorie and fat content to resonate with health-focused consumers.
"We've also made sure that none of Mug Shot's taste or quality has been compromised when developing this change. Inside you'll still find the same delicious flavours with the same health credentials you would expect of the Mug Shot brand," Emma Boyle, Brand Manager at Mug Shot, said.
Manufactured by Symington's, Mug Shot is considered a top choice for those looking for a healthy, convenient and great tasting lunch option or snack, with each flavour low in calories, less than two per cent fat and absolutely no MSG nasties.
The sachet format targets those who are all about convenience and is ready in five minutes by simply adding boiling water. Mug Shot is available in a range of flavours such as traditional Chicken & Sweetcorn noodles or comforting favourites such as Creamy Cheese pasta.
Exotic flavours
Meanwhile, Batchelors continue to tap into the demand for exotic flavours, adding popular world cuisine flavours to Super Noodles. Giving consumers the chance to be more adventurous in their flavour choices, the brand has in May launched three new flavours: Japanese Katsu Curry and Mexican Chicken Fajita instant noodle blocks and Salt & Pepper Chicken pots.
The Premier Foods-owned brand has noted that the number of lunch occasions enjoyed at home has increased by 17 per cent as people continue to spend more time working from home on a regular basis. The quick meals category in particular has been well-placed to benefit from this growth, seeing 448 million occasions in 2021.
With 79 per cent of shoppers thinking that interesting and tasty flavours are an important reason for buying instant noodles, the latest innovation from Batchelors aims to tap into this by offering a new, delicious-tasting option in the trusted, convenient noodle block and pot formats that consumers rely on when making a quick meal or snack.
"We know that shoppers are looking for variety and choice when it comes to quick meal solutions," said Naomi Shooman, brand director for quick meals, soups and snacks at Premier Foods.
"To encourage further category growth, brands need to offer flavours beyond shoppers' traditional favourites. By adding popular Chinese, Japanese and Mexican twists to the Batchelors Super Noodles range, we will be appealing to the 54 per cent of people who say they want to try a new world cuisine or dish at home, while sticking to brands they trust. As a brand, Batchelors' 33 per cent presence in UK kitchens will be able to grow even further."
Batchelors has last month introduced new 89p price-marked packs (PMPs) across its popular Super Noodle and Pasta pots range. The packs will feature an 89p recommended retail price-marked flash to support retailers who are looking to display great value credentials when shoppers are becoming increasingly price savvy in the current climate.
"With the cost-of-living crisis forcing consumers to be even more savvy when shopping, offering value and delivering a strong, engaging message that provides shoppers with 'value-confidence' is more important than ever," said Courtney Lewis, Customer Director for independent, convenience and wholesale at Premier Foods.
"We expect our new price-marked packs to help retailers drive sales by engaging shoppers through a strong value message on-shelf which in turn will help convert more impulse purchases and increase basket spend. By having a value price point captured on the pack we have also made this simple for retailers to execute."
Value for money is the strongest indicator that a shopper will recommend a store, so this presents an opportunity for retailers in the convenience sector to appeal to a wider demographic by offering great value, particularly with 80 per cent of shoppers now using a variety of shopping techniques to cut back on costs and save money.
"We see these price-marked packs providing significant added value throughout the convenience supply chain. By stimulating increased purchase volume from consumers, we expect that retailers will sell through more volume, resulting in increased sales for them," Lewis added.
Pricey pasta
As predicted at the end of last year, the pasta category has seen prices soaring this year, following the dire harvest of durum wheat in top exporter Canada in 2021. Extreme heat and drought in the North American country, which usually accounts for about two-thirds of global durum trade, led the crop forecast to be revised down by more than one-third from five million tonnes to only 3.4 million tonnes.
The Office for National Statistics in May found that Britain's cheapest brands of pasta have surged in price over the past year, with the cost of the cheapest 500 gram pack of pasta at a British supermarket in April recorded as 53 pence, a 50 percent increase from 36 pence a year earlier.
The trend continued with the data from the British Retail Consortium revealing record high inflation figures for the product in September.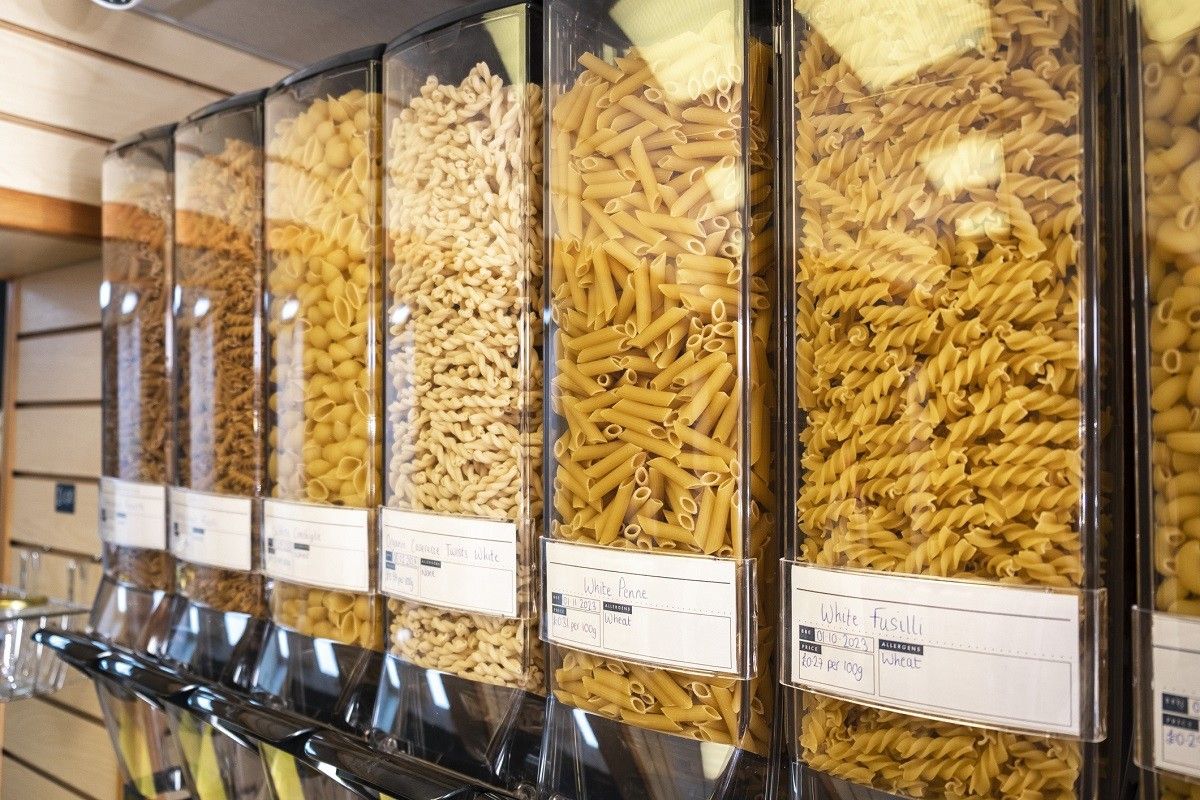 Besides price, concerns around health may prove a challenge for the UK pasta, rice and noodles market, Mintel's 2021 market repot for the category predicts, as consumers put a greater focus on healthy eating in the wake of the pandemic.
According to the report, half (51 per cent) of pasta, rice and noodles eaters and buyers say that the nutritional content of pasta/rice/noodles is important to them, while 38 per cent say they are actively limiting/reducing the amount of carbohydrates they eat.
However, the market researcher notes that there are also plenty of opportunities for the category.
"In the short term, the pressures on household incomes will fuel evenings in, the interest in replicating restaurant meals a strong opportunity for premium pasta, rice and noodle brands. Interest in rice-based recipes from less familiar cuisines and in new varieties of pasta point to potential for the market to drive ongoing relevance," the report said.
Premier Foods' Shooman also thinks that the world foods category as a whole is well set-up to deliver further growth.
"We've witnessed shoppers' behaviours, attitudes and purchasing habits change in recent years and many of these new ways will remain," she said.
"Instead of focusing too much on format or product type, we need to meet specific consumer needs which have become clearer during the pandemic, this includes health, taste and quality. Health continues to be high on the agenda for many shoppers with increased demand for healthier and more sustainable products, with brands and retailers looking to continue to adapt to these trends by delivering good quality and tasty meals."