Potato brand Albert Bartlett has teamed up with Douglas Laing's Islay Whisky brand, Big Peat, to create three exclusive recipes to mark World Whisky Day, celebrated each year on the third Saturday in May. This year the much-loved event will be enjoyed on May 21.
The UK's leading fresh potato brand was eager to join forces with a likeminded and passionate family-owned brand and Big Peat appeared to be the perfect partner. Albert Bartlett's ambassador chef Stevie McLaughlin, Head Chef at Scotland's only two Michelin Star establishment Restaurant Andrew Fairlie, has created the delicious potato-based dishes using Big Peat's multi award-winning Islay Blended Malt Scotch Whisky.
The recipes:
Rooster Potatoes Duchess-style Infused with Whisky Cream, topped with Stornoway Black Pudding
Lamb Neck, Apache Potato, Pearl Barley and Whisky Stew
Maple and Whisky-glazed Butter Gold Potatoes with Smoked Bacon and Ginger
Albert Bartlett was keen to explore the unusual combination of potatoes and whisky following its partnership with Brewgooder last year, which took potatoes and beer to another level.
"We wanted to partner with Big Peat to create some delicious recipes to mark World Whisky Day," said Michael Jarvis, Head of Marketing at Albert Bartlett. "Our ambassador chef, Stevie, has always been fantastic at showcasing the amazing things you can do with potatoes. As a brand we are always keen to explore unknown territory and thought whisky and potatoes could be an exciting new venture. Last year, we did beer which was an amazing success – whisky now it's your turn!"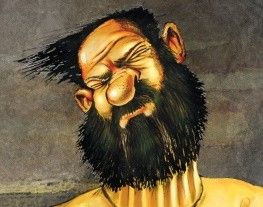 Scottish brand Big Peat, part of Douglas Laing's Remarkable Regional Malts portfolio, is a marriage of Single Cask Single Malts distilled only on Islay and represents "Islay in a bottle". Celebrated for "his" trademark smoky, sooty, ashy and sweet flavour profile, Big Peat is proudly offered at high alcohol strength and always without colouring or chill-filtration.
Rebecca Fennell, Big Peat Brand Manager, added: "It's been great fun partnering with Albert Bartlett for World Whisky Day. The fusion of our popular small batch Islay Malt – known for its ashy but sweet flavour profile – and Albert Bartlett potatoes, creates an unbeatable dining experience. Big Peat has amassed a somewhat cult following throughout his tenure in the world of whisky and when Albert Bartlett approached us to join forces to create something unique, we thought why not. We've never tried merging our whisky with potatoes so we're excited to give it a go!"