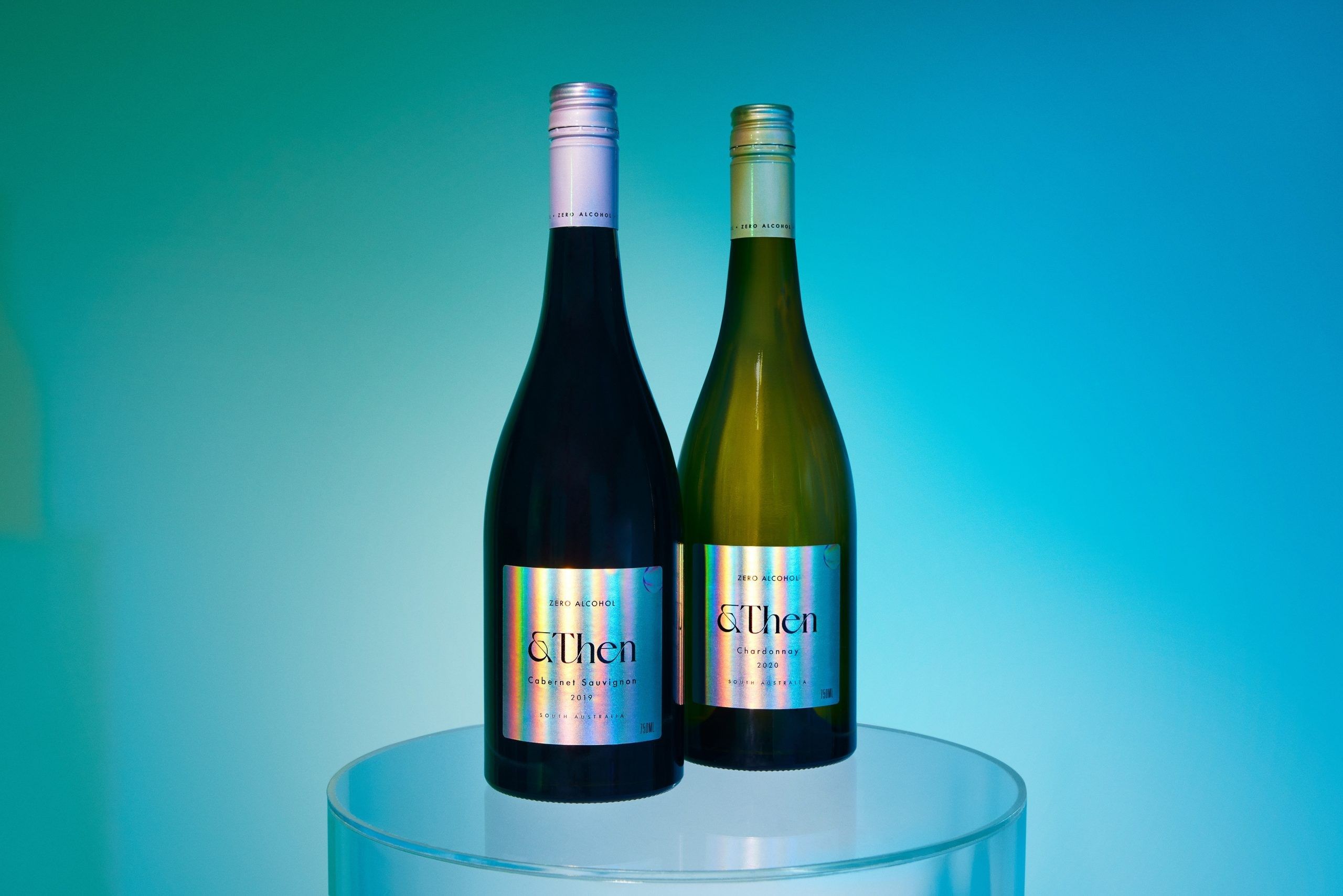 Accolade Wines is launching an alcohol-free wine collection, &Then, made with high quality grapes sourced from South Australian cool climate vineyards and bottled using a revolutionary new de-alcoholisation Zero Tech X technology*.
The collection will launch in June with two initial varietals: a Cabernet Sauvignon and a Chardonnay.
The consumer trend for moderation is set to continue and the still wine category is where the no-and-low alcohol sector is expected to grow by over 20 per cent between 2021-2025.
The vineyards where &Then starts life are renowned for both their warm summer days and cool nights that help produce a wine that is balanced and flavourful. &Then Chardonnay boasts a full-flavored palate layered with stone fruits and a touch of oak, while &Then Cabernet Sauvignon is bursting with dark berry fruit characters and hints of oak and spice.
Taking the collection to the next level, &Then's cutting edge de-alcoholising technique uses new Zero Tech X technology, which treats the wine with extra care throughout the press and ensures more of the aroma, body and flavour of full-strength wine is retained. The process requires significantly less sugary additives compared with existing de-alcoholising methods, resulting in a range of zero-alcohol wines full of flavour and very low in sugar and calories**.
"&Then is launching at a time when health and wellness is on many shoppers' minds, with 54 per cent of global consumers concerned about their physical and mental health and 46 per cent actively trying to reduce their alcohol intake," said Tom Smith, Accolade's Marketing Director. "Mid-millennials in particular are looking for stylish and contemporary zero-alcohol alternatives without compromising taste or enjoyment – which is another big step in wine being able to compete with other zero alcohol categories.
"Utilising the Zero Tech X technology, we'll be using this process across our Accolade Wines portfolio, with &then starting with a premium wine base from South Australia. This product gives people who are moderating their alcohol a truly high-quality zero-alcohol alternative that showcases the flavours and characters of full-strength wine. We are building on our history of winemaking to write the next chapter in the story of wine and using innovative, new wine techniques to move the story forward."
The collection will be packaged in distinctive bottles with iridescent touches that brings to life the radiant essence of the brand.
Available as a 750ml format, &then Cabernet Sauvignon and Chardonnay have an RRP of £8 and are available across retail from June.
**A 125ml glass contains 25 calories and 1.5g of sugar.