How thankful are you to be in the spirits business? It seems as if the sector is on a never-ending wave as ever more discover cocktails and fine spirits. Does an ageing demographic help, or are you successfully expanding among younger drinkers as well?
The spirits industry has always been exciting, and even more so now that we are continuing to see so much interesting innovation across all categories. Our portfolio offers a really diverse range of products to appeal to a broad spectrum of consumers, taste preferences and price points. This includes our Whitley Neill London Dry range (Distiller's Cut and Connoisseur's Cut) and our fantastic Whitley Neill flavoured gins, such as the much-loved Rhubarb & Ginger, Raspberry, Blood Orange, and the latest launches including Pineapple and Black Cherry. We also offer a wide range of products under our Dead Man's Fingers brand including our Spiced, White and Passion Fruit rums, and Tequila and Cream Liqueurs. We have also expanded our vodka offer with JJ Whitley Artisanal Gold and an additional line up of flavours such as Blue Raspberry, Passion Fruit and Vanilla.
How important is the impulse channel to Halewood, and how much love is there for your brands in the nation's indies? How do you see the role of convenience for Halewood changing in the future? 
The impulse channel is of course central to our business, and we are dedicated to working closely with retailers to help boost sales. Whitley Neill has just been voted as the UK's Most Loved Gin Brand for the second year in a row, and Dead Man's Fingers continues to perform very strongly within the channel, with our Spiced Rum now growing faster than the UK's biggest spiced rum brand[1], so we know there's definitely a lot of love for our brands out there. We look forward to continuing to build on this in the future.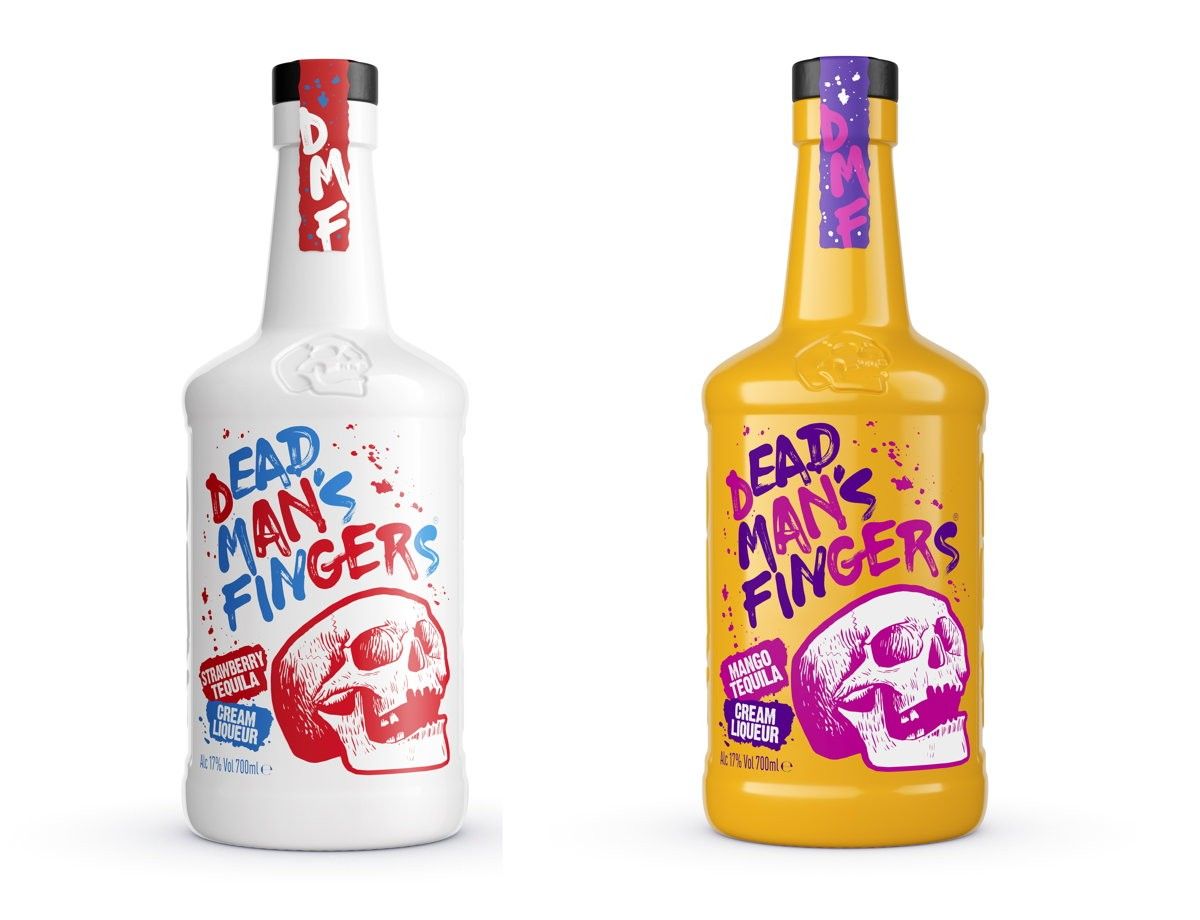 We have been speculating for some time that the gin tsunami will be over, yet on it goes. Now, though, there is also the rum revolution. Tell us about the growth in the flavoured and spiced rum category – particularly the opportunities for retailers to sell more bottles of Dead Man's Fingers brand  
The flavoured and spiced rum category is continuing to see exciting growth across all channels at the moment. In 2021, the global rum market was worth $15 billion, with forecasts estimating that it could reach up to $21.5 billion by 2027[2]. Therefore, there's certainly huge potential for rum within the impulse sector. In order to continue boosting presence for the category, it's important to tap into the consumer trends surrounding flavour exploration and experimentation, which is what we are always looking to deliver to the sector with our award-winning Dead Man's Fingers rum portfolio. We are also dedicated to investing in the category to drive further recruitment and increased sales.
Launch of new convenient can formats for JJ Whitley and Dead Man's Fingers – what opportunities are here for retailers?  
This year we're excited to add a whole range of new ready to drink cans to our portfolio. From Dead Man's Fingers we have Spiced Rum & Cola, Spiced Rum & Ginger Passion Fruit Rum & Lemonade and Margarita which is the newest addition to the range. From JJ Whitley we also have a strong line up including JJ Whitley Vodka, Lime & Soda, Blue Raspberry Vodka & Lemonade, London Dry Gin & Tonic and Pink Gin & Lemonade.
Not only do these new releases provide shoppers with the opportunity to enjoy our award-winning spirits with their favourite mixers on the move, but the accessible price point also brings new shoppers into the category who can trade up to the bigger bottle format after trial – providing a significantly increased basket spend for retailers.
Where do you see the opportunities for Halewood around the low-and-no category?
We recently announced the launch of our new Whitley Neill 0.0 range, which provides shoppers with great tasting, alcohol-free versions of our award-winning core range – Rhubarb & Ginger, Raspberry, Blood Orange, as well as a Spiced Dry, tapping into the booming low and no category[3].
All four variants have been made with real Whitley Neill gin, and de-alcoholised using the only spinning cone vacuum column still in the UK. This process boils liquid at a much lower temperature, which helps to retain the distinctive flavours and characteristic top notes of Whitley Neill.
Over the last couple of years, we've seen more and more consumers seeking to moderate their overall alcohol consumption. We know these consumers are looking for well-known, well trusted brands. Therefore, as the UK's most loved gin brand[4], we're in a prime position to fulfil this demand by offering a great tasting alcohol-free alternative to some of our most popular gins, whilst also providing a significant sales opportunity for retailers. We are also exploring alcohol-free alternatives for some of our other key brands, so watch this space for more details.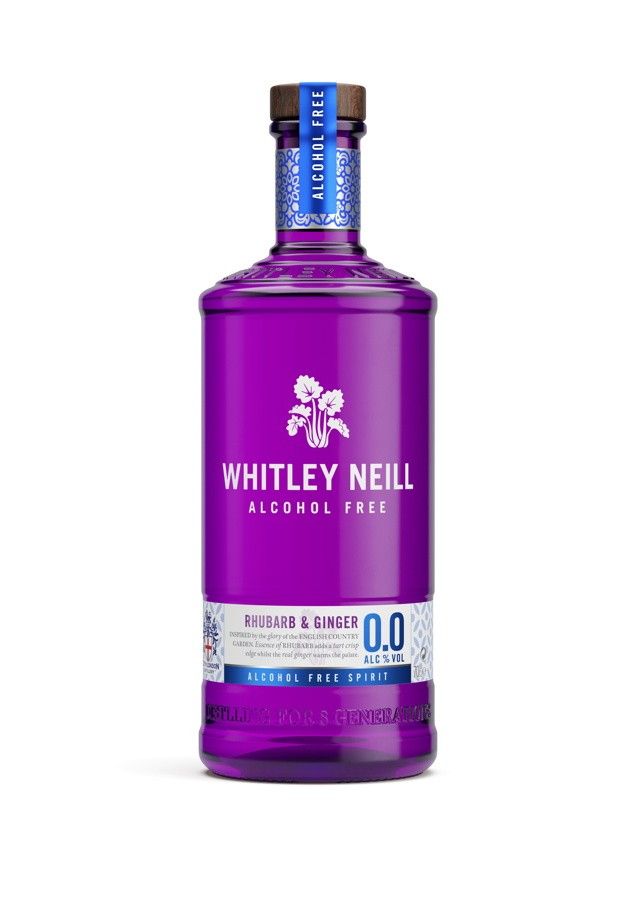 How is Dead Man's fingers changing the image of rum – especially with the twentysomethings? 
Dead Man's Fingers has always been about challenging tradition and moving away from the "pirates and palm trees" associations that the category has often held in the past.
The brand was created at the Rum & Crab Shack in St. Ives Cornwall, born out of a love for flavour, food, quality and unique flavours, and this passion has very much been at the centre of our ethos as we have continued to grow. Since the launch of our award-winning Spiced Rum, and the move to our bigger home at the Bristol & Bath Rum Distillery, we're proud to be able to offer 12 unique rums, including Passion Fruit, Mango and Pineapple.
We know that our products resonate with a wide audience, including twenty-somethings who are looking for brands with authenticity and a distinctive personality. Flavour is also central to the appeal, with these shoppers seeking new and interesting drinks which are perfect for putting a spin on a range of delicious cocktails, as well as a traditional/classic serves such as a rum and cola.
You produce something like 46 different gins including your leading Whitley Neill, JJ Whitley range. Clearly you have faith in the future of the gin industry, but what directions are you most interested in travelling? 
Whitley Neill is very much our lead gin brand and will continue to be our main focus. The hugely successful launch of Whitley Neill Rhubarb & Ginger gin was a key contributor to the flavoured gin boom, attracting new shoppers to the category with its unique flavour profile. We therefore recognise the importance of continuing to keep the category buoyant with the introduction of exciting new flavours, which is something we have continued to build on over previous years with the addition of on trend flavours such as Raspberry and Blood Orange, as well as brand new additions including Black Cherry, which launched this month. We're confident this will be a popular choice this Autumn/Winter as shoppers look out for warming stone fruit flavours and products that they can mix up into delicious tasting cocktails.
In addition to our award-winning flavour portfolio, we recognise that London Dry Gin also makes up a significant part of the gin category, with many shoppers still looking for a more traditional gin and tonic serve. We recently expanded our range with the launch of two new London Dry expressions – Distiller's Cut and Connoisseur's Cut, both of which have already won an impressive number of gold medals at some of the most prestigious industry awards, really demonstrating the quality of the liquid. The Distiller's Cut is our leading London Dry – a classic expression which focuses on citrus, dried orange peel. The profile is rounded with the earthy spice and bitter-sweet balance taking centre stage. It pairs perfectly with a classic tonic.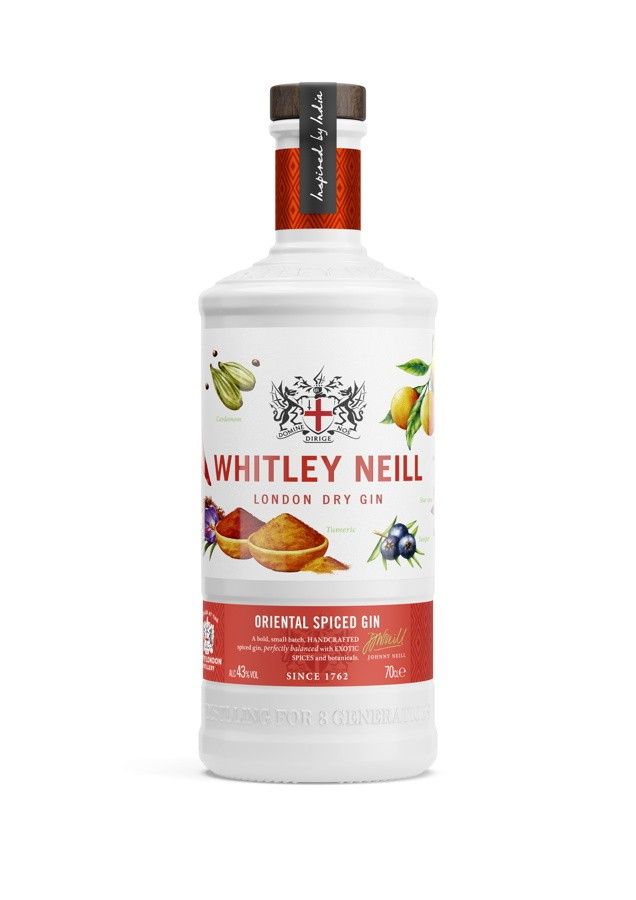 Many of our retailers are now specialising in premium spirits, so how can they access more of your many brands and editions, which often seem available mainly in specialist outlets such as The Whisky Exchange? What is your wholesale operation, and what can we get where, and how more widely? 
All of core ranges, including Whitley Neill Gin, Dead Man's Fingers, JJ Whitley and Aber Falls Single Malt are widely available in the UK through most major wholesalers so should be easy to get hold of nationwide. If for any reason you're unable to get hold of any of products please do get in touch with our sales team via our website, who are always happy to help.
Halewood brands, especially in their great variety, represent the perfect gifting solution at Christmas, so what is the company's festive operation looking? 
With our distinctive branding and eye-catching bottles across the Whitley Neill Gin and Dead Man's Fingers brands, our 70cl bottles are guaranteed to make fantastic gifts for spirits lovers. This Christmas, we have also created a range of advent calendars under both brands – with 12 and 24 Gins or Rums of Christmas options available. We also have Dead Man's Fingers and Whitley Neill crackers and gift packs, ensuring there is something for all price points.
Do you have a Diwali greeting / message for our readers? 
Wishing all readers a bright and joyous Diwali!
---
[1] Nielsen, GB Total Coverage – latest 52 weeks – w/c 16th July 2022)
[2] Market Data Forecast 2022
[3] Kantar 20.02.22 & KAM Research & Insight 2022
[4] Savanta Brand Vue, Most Loved Survey, 2022 (and 2021)