The UK has long been celebrated for its multiculturalism, and this diversity is reflected in the country's culinary landscape. The UK World Foods market offers a remarkable assortment of international products, allowing consumers to embark on a gastronomic journey without leaving their local grocery stores. From Asian to Middle Eastern, African to South American, and everything in between, there is an ever-expanding array of world foods products available on the shelves.
Currently, 81 per cent of all main meals at home are home cooked and this number is set to grow. As the pressure on household incomes prompts many people to limit dining out and increases cooking and at-home meals to save money, the world foods market offers an affordable way to recreate restaurant experiences at home.
The UK World Cuisine Market Report 2022 by Mintel says the category is likely to experience value growth, mainly supported by high levels of inflation, offset in small part by trading down within the category. The report forecast the category to grow to over £2.5 billion by 2026.
According to Nielsen data for 2020, Rice leads the world foods sales, with a 24.2 per cent share, followed by Italian, with a 17.7 per cent share. Oriental (15.9 per cent), Pasta (14 per cent), Mexican (13.6 per cent) and Indian (13 per cent) sub-categories closely follow in the varied category.
Versatile rice
Anna Beheshti, head of marketing, Tilda, says trends such as scratch cooking, flexitarianism and consumption of world cuisines are here to stay, benefitting the rice category.
"The at-home lunch and dinner occasion will continue to grow as hybrid working remains. With rice being such a versatile ingredient, the category will benefit from these long-term trends, in turn driving greater penetration," she adds.
Beheshti recommends Tilda's Ready to Heat range as ideal for the at-home eating occasion, ranging from plainer variants like Pure Basmati or Fragrant Jasmine to more adventurous flavours from world cuisines, such as Peri Peri or Caribbean Rice & Peas.
"Also appealing to health-conscious consumers, it delivers the ultimate in speedy convenient meal preparation. Perfectly portioned and ready in just two minutes, enabling consumers to complete any tasty and nutritious mid-week meal," she explains.
"We would recommend stocking more options from the Tasty Wholegrains range, too, as they are a source of fibre."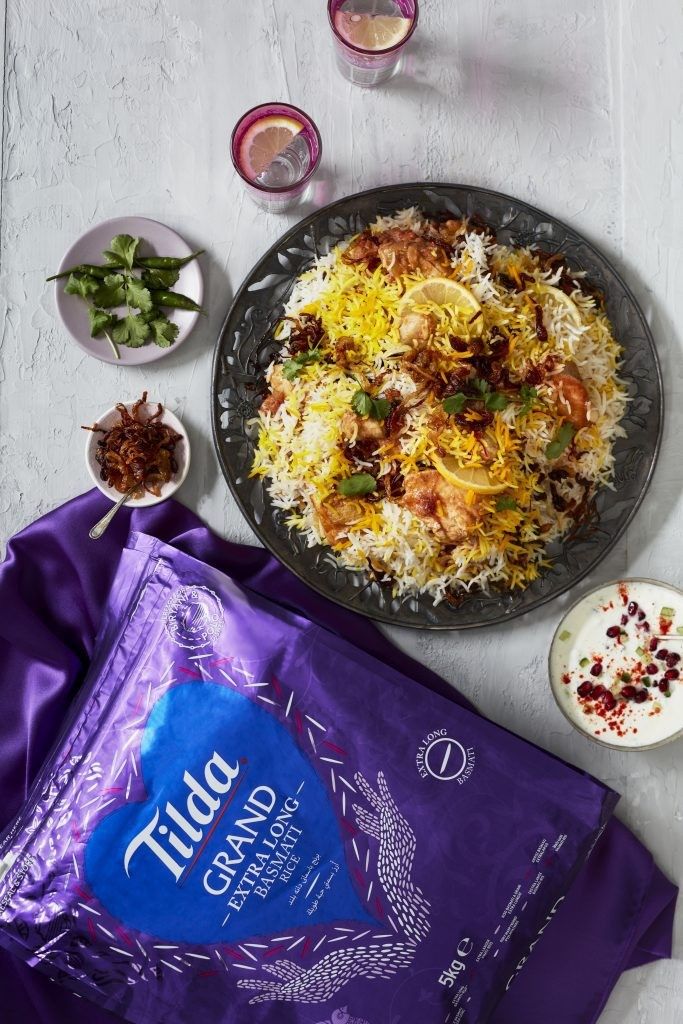 Beheshti also points out the importance of seasonal events and holidays to the category.
"Eid, Ramadan and Diwali provide a great opportunity to highlight the convenience and versatility of the rice category as a base for many festive meals that are often enjoyed with family and friends," she notes. "Stocking larger packs of dry rice is key to maximising sales, particularly for retailers with stores located in large Muslim, Hindu and Sikh communities."
Almost half of world cuisine eaters say they would like to see more world cuisine products suitable for use with meat and meat-free dishes, and the Mintel report says this openness to world cuisine products that offer such choice bodes well for the market to tap into the predicted sustained focus on health and sustainability.
To drive awareness by tapping into this trend, European Rice has recently launched a new campaign to promote the quality, safety, versatility and sustainability of European rice in the UK. Launched in March, and working with social ambassador Bettina Campolucci Bordi from @bettinas_kitchen, the campaign highlights the many benefits of European rice and showcases its credentials to both consumers and the trade.
Rice, a base ingredient to the Mediterranean diet, is grown on an incredible 416,000 hectares across Europe, producing around 2.8 million tonnes a year.
With a major objective of the campaign focusing on building awareness of European rice, the activity alongside Bettina's social campaign will be around educating consumers.
"From encouraging local fauna and flora to grow and protecting the soil from disease and salinisation through precision agriculture, to creating less food air miles and providing food security for Europe, there are multiple environmental benefits to welcoming European rice into your store cupboards that go beyond No Meat Mondays or eating seasonal produce," a spokesperson for European Rice points out.
Food cultures
Mexican food has experienced a surge in popularity in recent years, and with staying in for intimate dinners, games nights or watching sport from the sofa set to be the mainstay of peoples' social calendars moving forward, Aditi Hilgers, head of meals at General Mills, says Old El Paso Meal Kits and components, which include its tortillas, tacos, and spice mixes, will be great game-deal meal options for watching of big sporting occasions at home, or even for a night in with friends to watch the latest instalment of a reality show.
"Shoppers are becoming more adventurous with their cooking and looking for more ways to recreate the restaurant experience at home," she points out, suggesting that cross merchandising across a category like World Foods works well with shoppers.
"We've seen great success when retailers pair complementary categories in bundle deals. The sheer breadth of the Old El Paso portfolio means we can service the different types of shoppers entering the category and provide the complete 'Big Night In' meal solution for all," she says.
"Many World Food purchases are impulsive, so high visibility for Mexican, like POS activations and promotions, can drive increased sales in store," she adds. "POS like a flat pack free standing display unit is a great solution to help drive visibility whilst being mindful of the limited space available in most stores."
Health remains an important consideration for many parents who are increasingly keen to make their kids' meals healthier. At Old El Paso, Hilgers says, the tortillas contain no preservatives, no artificial colours or flavours.
"Many of our products are also suitable for vegans, or simply those who are opting for plant-based or reduced meat options more regularly," she says.
The classic Chicken Tikka Masala and flavourful biryanis might be the popular choices in the Indian cuisine, but with its rich culinary heritage and emphasis on vegetables, legumes, and spices, Indian food provides a delicious and varied experience for plant-based diets.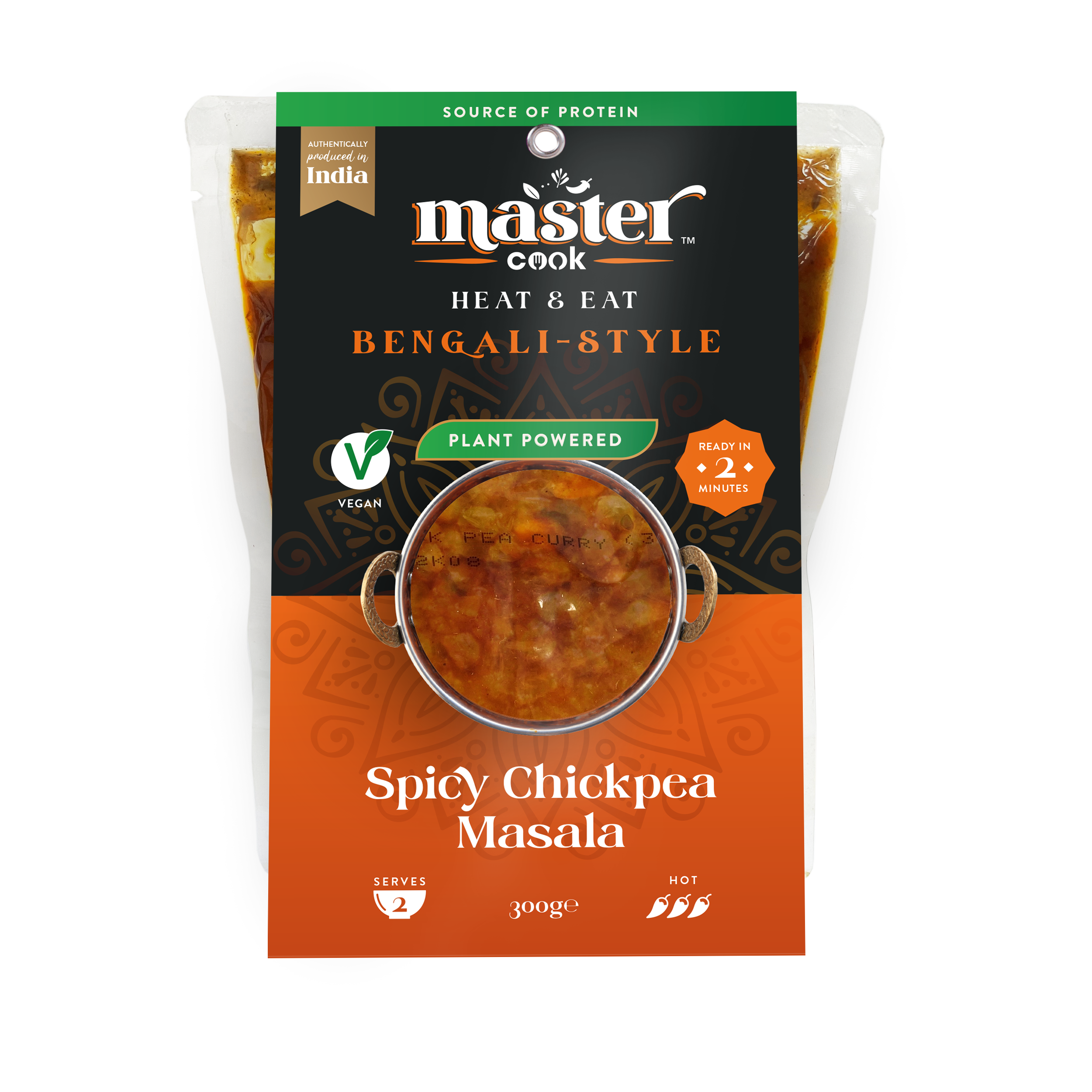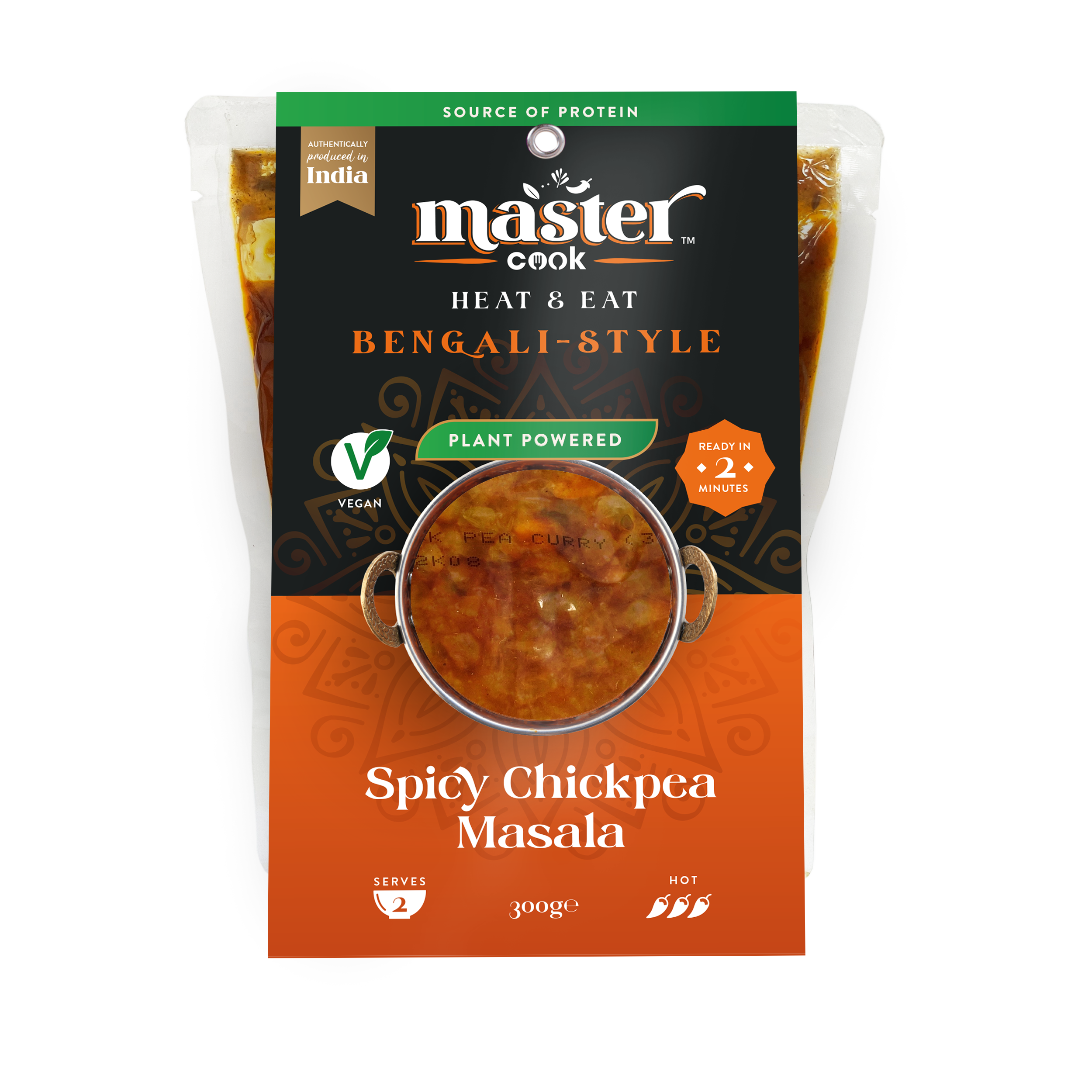 Family-owned Empire Bespoke Foods, a speciality food importer, distributor and food brand owner, is exploring this potential with the launch of its innovative Master Cook range, complete with added pea protein.
The 100% plant-based, additives free Indian range, aims to bring truly regional Indian dishes to UK consumers. The range of four heat & eat dals – Kashmiri-Style Red Kidney Bean Masala, Bengali-Style Spicy Chickpea Masala, Gujarati-Style Two Bean Masala and Punjabi-Style Tadka Dal (Pack Size 300g; RRP £2.50) – and four meal kits –  Delhi-Style Plant-Based Butter Chicken, Moreish Plant-Based Tikka Masala, Mildly-Spiced Plant-Based Korma and Southern-Style Plant-Based Coconut Curry (Pack Size 310g; RRP: £3.50) will launch in multiple and independent retailers this year.
"We've taken inspiration from India's vast and rich regional dishes to provide customers the means to recreate these flavours in their own home," said Upuli Ambawatta, brand manager at Empire Bespoke Foods.
With gloopy ketchup lacking the cachet it once had, it's maybe not surprising that UK taste buds have once again ventured overseas when it comes to finding the perfect dipping/dressing condiment for making anything BBQ, stir-fry or starter feel a million dollars.
Sweet chilli sauce, or Nam Jim Kai as it is better known in its mother country Thailand, has been on an upward trajectory for some years now. Lockdown led to a significant splurge in sales, no doubt fuelled by the electric orange dip's unrivalled versatility and the deep-rooted feel-good associated with world cuisine.
The only problem is that everyday sweet chilli sauce has a 'dirty secret': it's awash with unwelcome refined sugars, which is why SRSLY Low Carb decided that Spring 2023 season was the perfect time to trumpet its low-calorie alternative that combines low carbs with a vibrant fruity slam dunk.
Made with an idyllic blend of chillies, ginger, paprika and garlic, SRSLY's Low Carb Sweet Chilli Sauce (150ml; RRP: £3.99) contains only 14 kcals, 1.9g carbs and 0.3g sugar (per 100ml), which compares favourably to a typical sweet chilli sauce which contains 230kcals, 55g carbs and 55g sugars per 100ml.
World beers and spirits
The World Beer and Craft & Specialities category has been on a huge growth trajectory in recent years and Sunny Mirpuri, director for wholesale & convenience at Budweiser Brewing Group, says it isn't set to slow down. In fact, Budweiser Brewing Group is expecting it to represent 40 per cent of total volume consumption by 2030.
"Since 2019, the World Beer market share has increased by 5 per cent in comparison to standard lager and we forecast a further 8 per cent increase by 2030," he says. "For retailers, this is a category that presents a huge opportunity. Not only is it clearly not going away any time soon, but it also presents the ability to encourage beer drinkers to trade up and discover premium options on a more regular basis. Encouraging beer drinkers to trade up is now said to be worth £131m, so independents should ensure they have a robust line-up of World Beer options on shelf."
World Beer has seen the highest growth amongst the 25-49 age groups with after-work drinks being a major driving force behind this trend, Mirpuri notes, citing industry data. Off-Trade relevance has also grown, with key occasions increasing within this channel such as planned social occasions including meals and celebrations, as well as quiet nights in [Budweiser Brewing Group, Category Vision 2023].
"In order to maximise sales and make the most of this trend independents should leverage food and beer pairings to boost basket spend. This could include stocking Corona next to limes or Budweiser next to BBQ favourites such as burgers," he suggests.
Last year the Stella Artois family welcomed its newest member, Stella Artois Unfiltered. The unfiltered lager category, highly popular across Europe, is currently an untapped segment in the UK market and brings a differentiated, flavoursome addition to the World Lager category.
The beer provides a refreshing and unique flavour, ideal for those warmer summer days, and remains true to the Stella Artois trusted and valued reputation.
"New data shows that out of the top 300 beer brands assessed last summer, Stella Artois was the highest-selling beer [Nielsen]. This indicates the extremely high demand for the product and subsequent need for retailers to stock up on Stella Artois Unfiltered to tap into those as consumers increasingly opting for more premium World Beer lagers," Mirpuri says.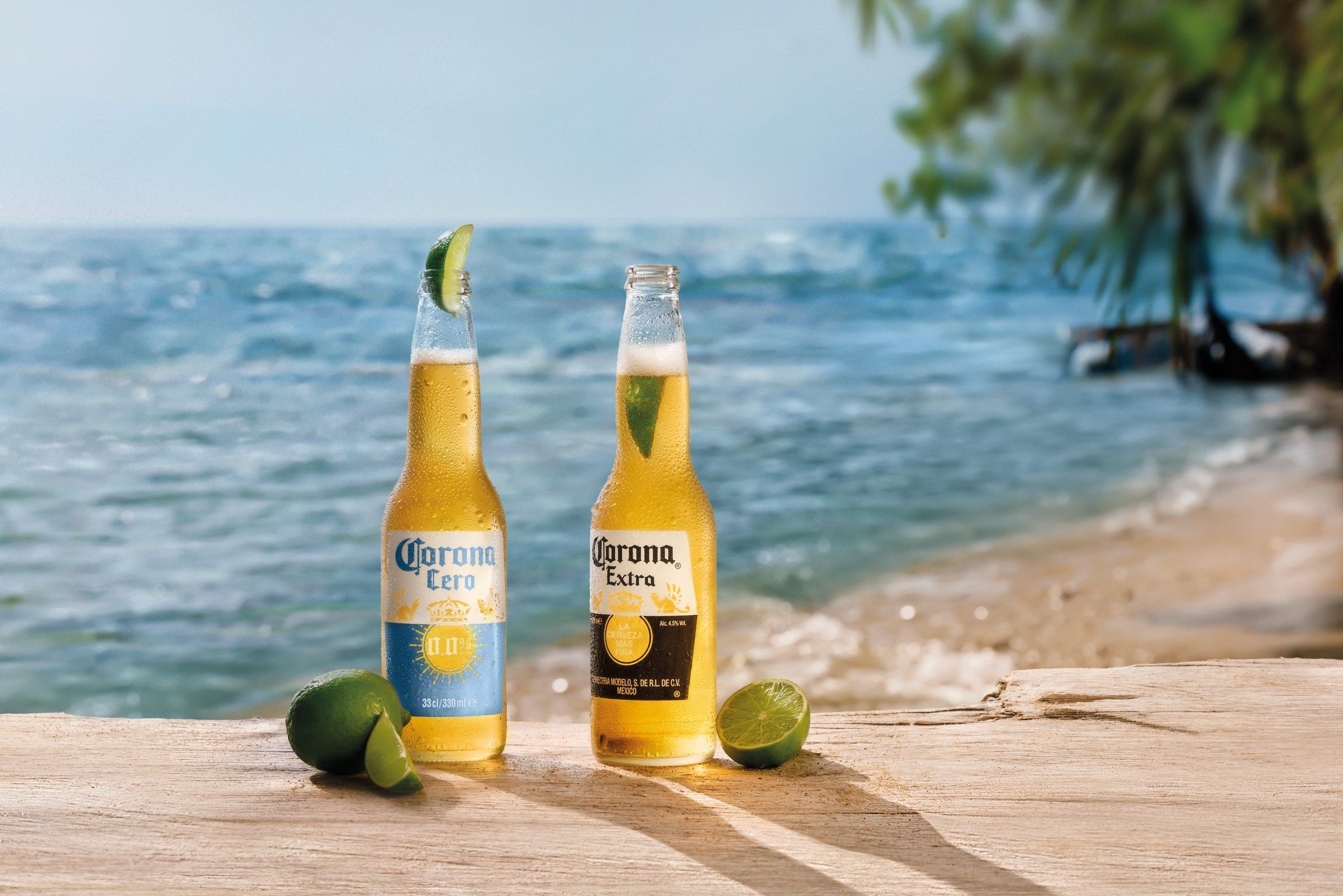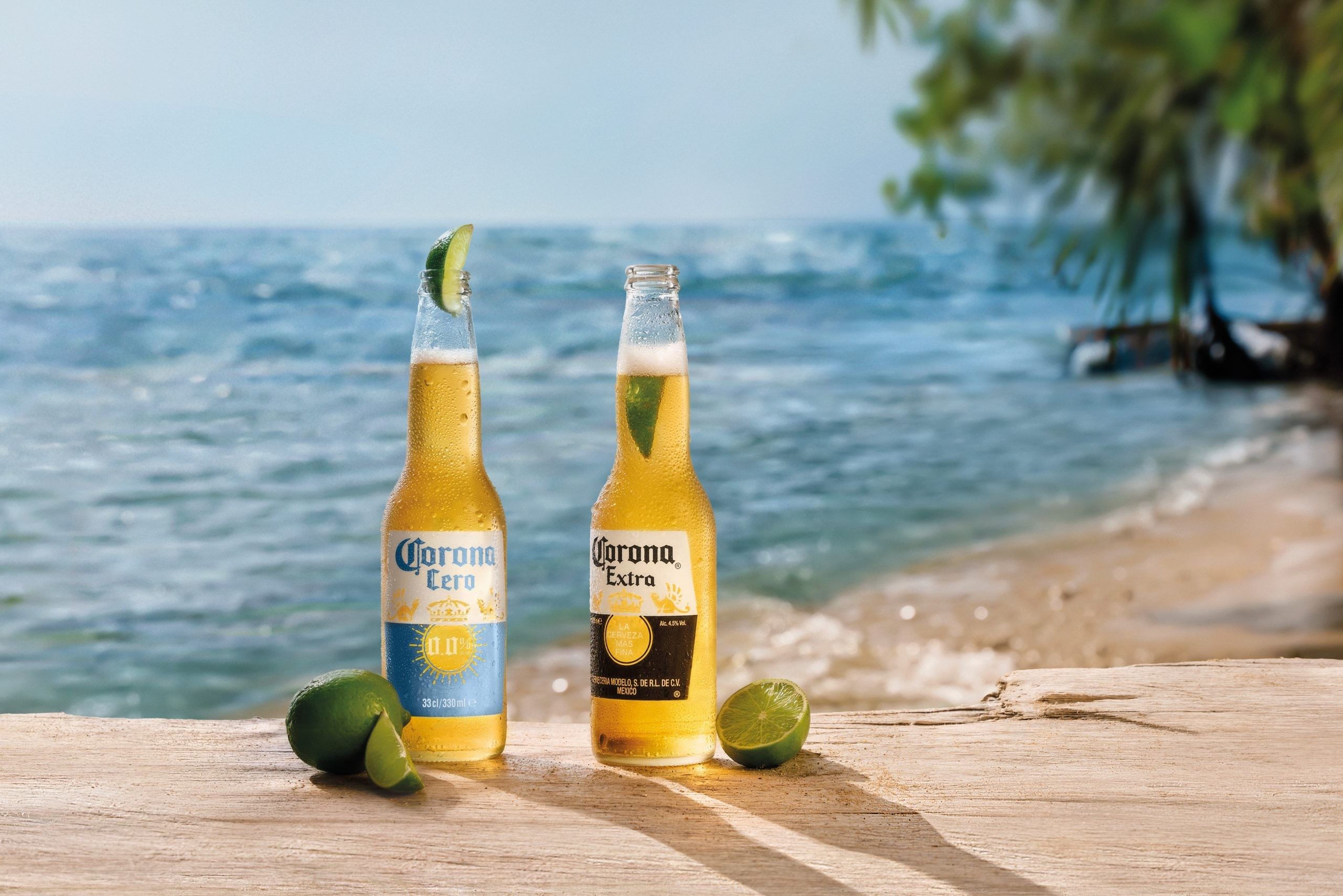 As the leading World Beer, Corona is a must-stock premium option for summer occasions such as BBQs, he adds. Corona continues to show strong performance, with sales growing by 7.1 per cent since 2019 [Nielsen].
Mirpuri urges convenience retailers to stock up on price-marked packs (PMPs), especially given 60 per cent of consumers consider these products as a special promotion displayed on store shelves.
"With prices increasing in every category and shoppers becoming more knowledgeable about the cost of their weekly groceries, independents can leverage PMPs on well-known brands such as Stella Artois and Corona to shape price perceptions and ultimately boost sales," she says.
Meanwhile, Peroni Nastro Azzurro has launched a new 440ml Can (4 pack), offering a format with the biggest growth opportunity for convenience retailers this summer.
Launching exclusively in convenience, the new pack format features a Top Clip cardboard carrier solution, which is 100 per cent recyclable, FSC-certified and 100 per cent plastic free, removing the need for any hard-to-recycle plastic wrap or can carriers.
This new format leverages the current growth in premium cans, especially small-pack lager. Premium and super-premium 440ml cans have grown by 33 per cent and 32 per cent respectively (MAT YA vs MAT TY). Within premium+ lager, small- and- mid-pack cans were the only pack formats to grow share of the category in the 12 weeks to 4 March.
Most beer shoppers have a clear preference for buying either bottles or cans, with only 35 per cent of shoppers choosing to buy both. One in four shoppers are solely can buyers, which Peroni Nastro Azzurro is now able to target with a small multipack.
"Retailers should consider extending the space they dedicate to four-pack cans to offer shoppers greater choice as they socialise at home and in the garden this summer," said Steve Young, sales director at Asahi UK. "With the brand equity that Peroni Nastro Azzurro carries, this new pack format is also a great solution for al-fresco occasions like BBQs and festivals. Four-pack lager is dominated by mainstream brands in convenience; however, the biggest growth opportunity is in premium+."
Young recommended convenience retailers to dedicate 10 per cent of their chilled beer space to premium+ four-pack cans. From Asahi UK's range, the two recommended SKUs are Peroni Nastro Azzurro 4x440ml and Tyskie 4x500ml. The launch follows the release of Peroni Nastro Azzurro Stile Capri in April, which offers a refreshingly light lager in bottles to extend the brand into the sunshine lager segment.
The world spirits options are also becoming more varied for the UK shoppers, with a whisky made in Bear Country, a range of premium Irish whiskeys and Irish gins from 'the garden of Ireland' joining Mangrove Global's premium portfolio.
Mark Anthony Brands International continues the global roll-out of its premium craft spirits through a distribution partnership with Mangrove Global which will focus on bringing BEARFACE Whisky, an adventurous Canadian Whisky brand, and Glendalough Distillery, a range of luxury craft spirits from the Wicklow Mountains, to the UK.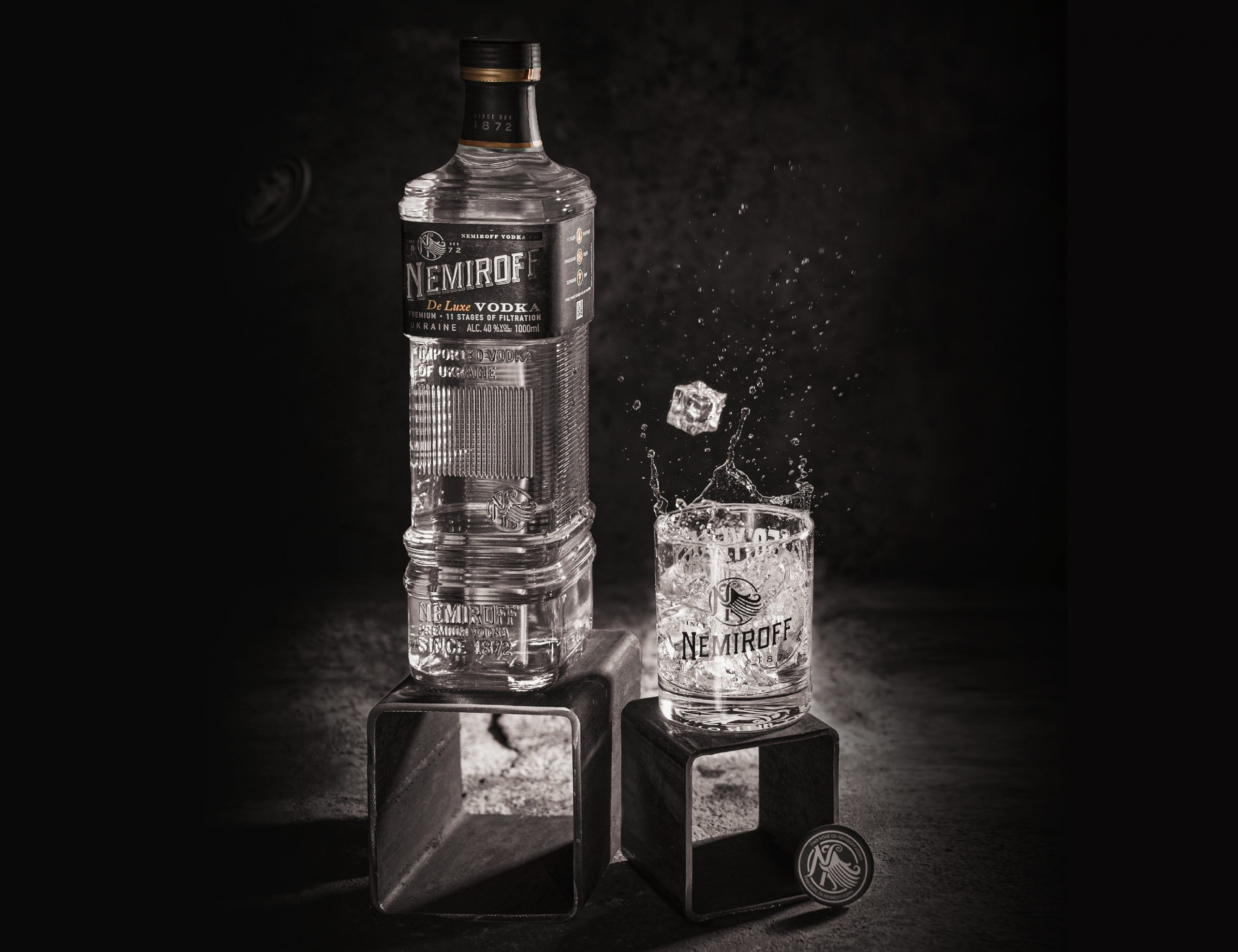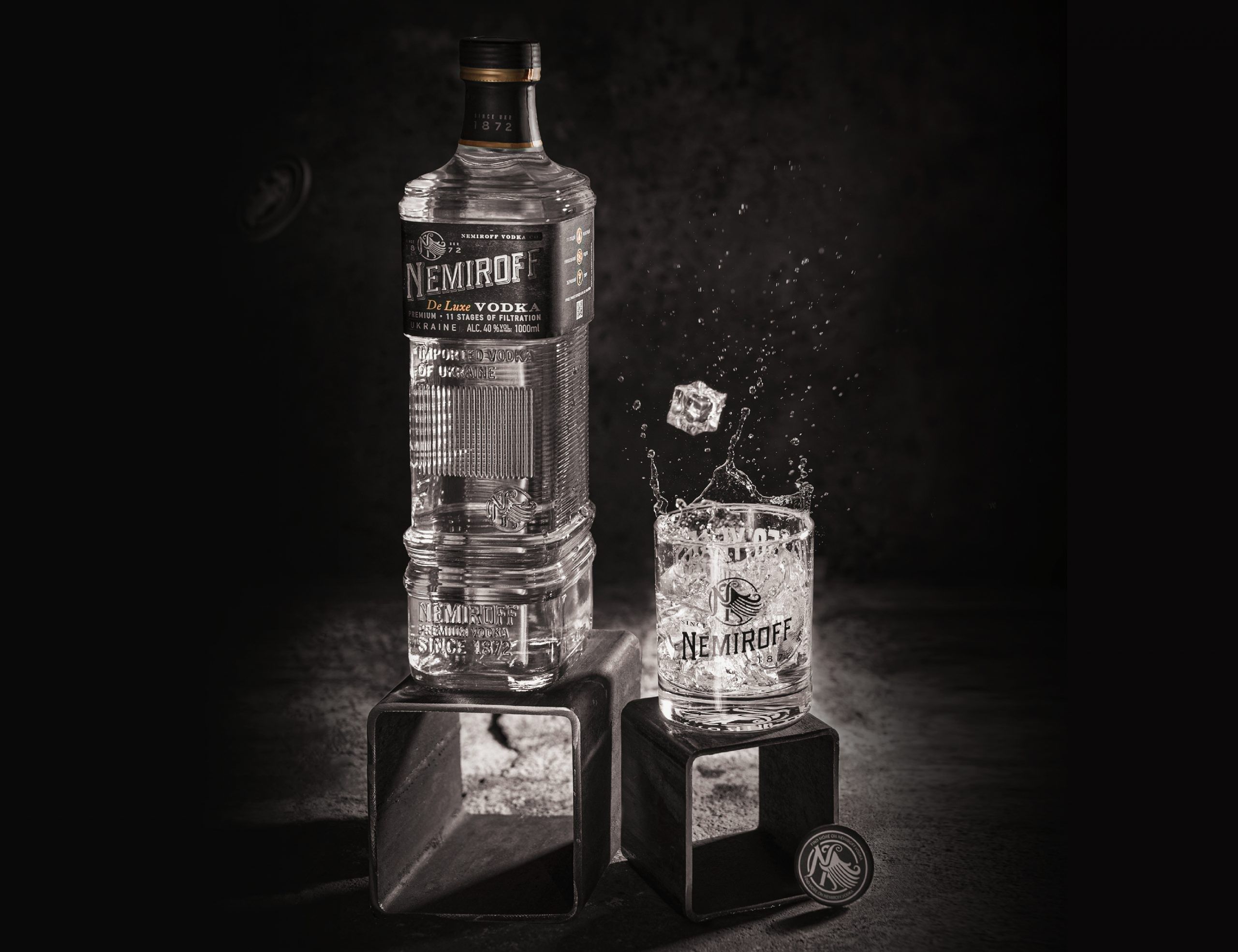 Another entrant in the category is the Ukrainian premium vodka maker Nemiroff, which has chosen Whyte and Mackay as strategic partner for UK and Ireland. The appointment is the latest development as Nemiroff strengthens their international position.
Nemiroff has set its ambition to become a top five producer in premium vodka. The UK market represents one of the key markets for the Ukrainian producer's growth ambitions.
"We are thrilled to partner with Whyte and Mackay, a company with a long, distinguished history in the spirits industry. This partnership will allow us to give UK consumers the opportunity to experience a product we have been passionately creating since 1872," said Nemiroff chief executive Yuriy Sorochynskiy.
Whyte and Mackay MD Europe & Global Travel Retail, Mike Greggs, shared his vision for the partnership: "We recognise in Nemiroff a shared ethos between us as spirits makers – a commitment to excellence. Nemiroff have built an enviable position, with 150 years' experience crafting a premium product that stands out in the category. I admire the drive and resilience of their team summarised compellingly by the brands positioning of 'indomitable spirit'.
"In our experience the UK and Ireland markets are rich with opportunity for a premium brand that speaks to provenance and to quality."
The UK world foods market provides a diverse and tantalising assortment of international products that have become an integral part of local grocery stores and supermarkets. By staying abreast of emerging trends and implementing effective strategies, retailers can capitalise on this market segment and satisfy the increasingly adventurous palates of their customers. By embracing authenticity, convenience, and culinary education, retailers can create a delightful shopping experience that reflects the vibrant tapestry of world cuisine in the UK.