Disclosure: Asian Media Group is proud to be a media partner of Diversity and Inclusion in Grocery (DIG)
GroceryAid is the industry's charity and it does a wonderful job of supporting workers, especially retailers, who suffer misfortune and need support, financial and otherwise.
Recently, GroceryAid has also begun to act in association with Diversity & Inclusion in Grocery (DIG), an organisation that exists to create a truly diverse and inclusive industry.
There have been many studies, from Harvard Business School (as far back as 1998) and elsewhere, that show how businesses become more productive the more diverse they are in terms of gender, race, disability (physical and mental) and sexual orientation, among many other diversities. It appears that the greater the variations between people, the greater the opportunities for learning and understanding, and the better the collaborative results that arise from working together.
That is obviously great for businesses and the also great for the prosperity of those who work in them. But Diversity & Inclusion in Grocery also concerns itself partners who value and encourage the great progress made by colleagues, and encourage them to express themselves and understand each other in order to improve their own lives and experiences and – ultimately – happiness and productivity. This improves the workplace atmosphere and then the performance and prosperity of businesses – and then the whole industry as a place where everyone feels welcome.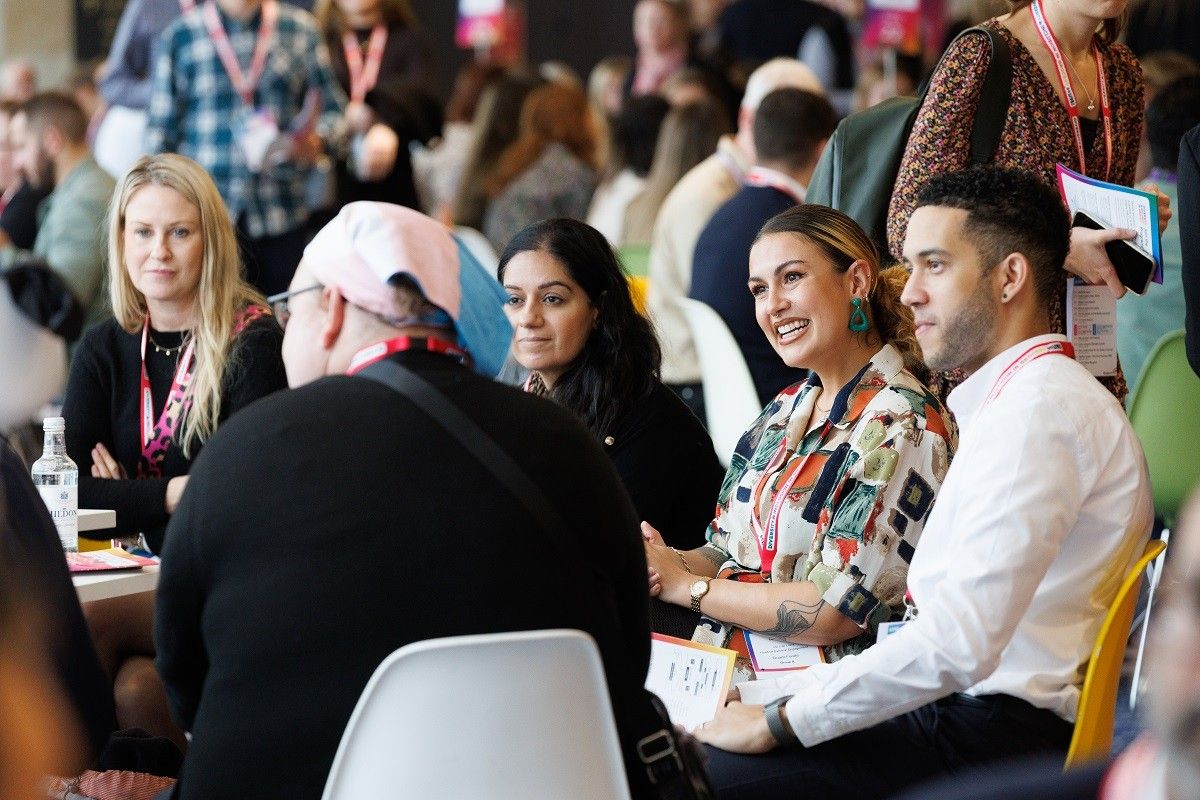 There is certainly a lot of gender and racial diversity in the grocery trade at the shop-floor level, and the speakers at the 24 October D&I Conference at London's Intercontinental Hotel next to the O2 Centre, where keen to testify what a great industry it is to work in.
At the same time, there is an endless quest to improve diversity in terms of minority voices and experiences being valued, from the bottom to the top of the employment scale, especially in upper management, as speakers – such as Maya Jethwa of Moët Hennessy UK – who finally came out at as gay after years of staying silent ("I loved literally lifting the lid on 30 years of suppression," she said). She found that being open immeasurably improved the workplace synergy. Indeed, a recent study by the Boston Consulting Group found that companies that have more diverse management teams have 19 per cent higher revenues due to innovation.
"I really wanted to work on creating a sense of belonging, and built a team that reflects the world that we all live in, our customers, our consumers, us," said Maya. "We wanted to celebrate and maximise the uniqueness of every employee and a place where everyone can bring their whole selves to work and ultimately achieve higher performance."
Individual potential, working together
Psychologist and host John Amaechi OBE testified to the importance of individual development unfettered by anxieties over personal identity. He stressed that in times of crisis – inflation, conflict, "people can become insular … when crisis occurs, we can get into a position where people start to think that Diversity Equality and Inclusion is nice to have but something that is jettisoned from the mind from the strategy from the budgets." But that is a mistake, and instead we should double down for better rewards in the long-term despite uneasiness: "Discomfort is just a proxy for inexpertise," said Amaechi. "We're uncomfortable about stuff that we're bad at. So this is an opportunity to get good individually and organizationally to build our competence."
Personal development in the context of an open and inclusive environment – a panel discussion on the situation in the grocery supply chain was very interesting on this subject – led to the conclusion that there is massive untapped potential in colleagues wait9ng to be unleashed for their own benefit and for the good of their companies.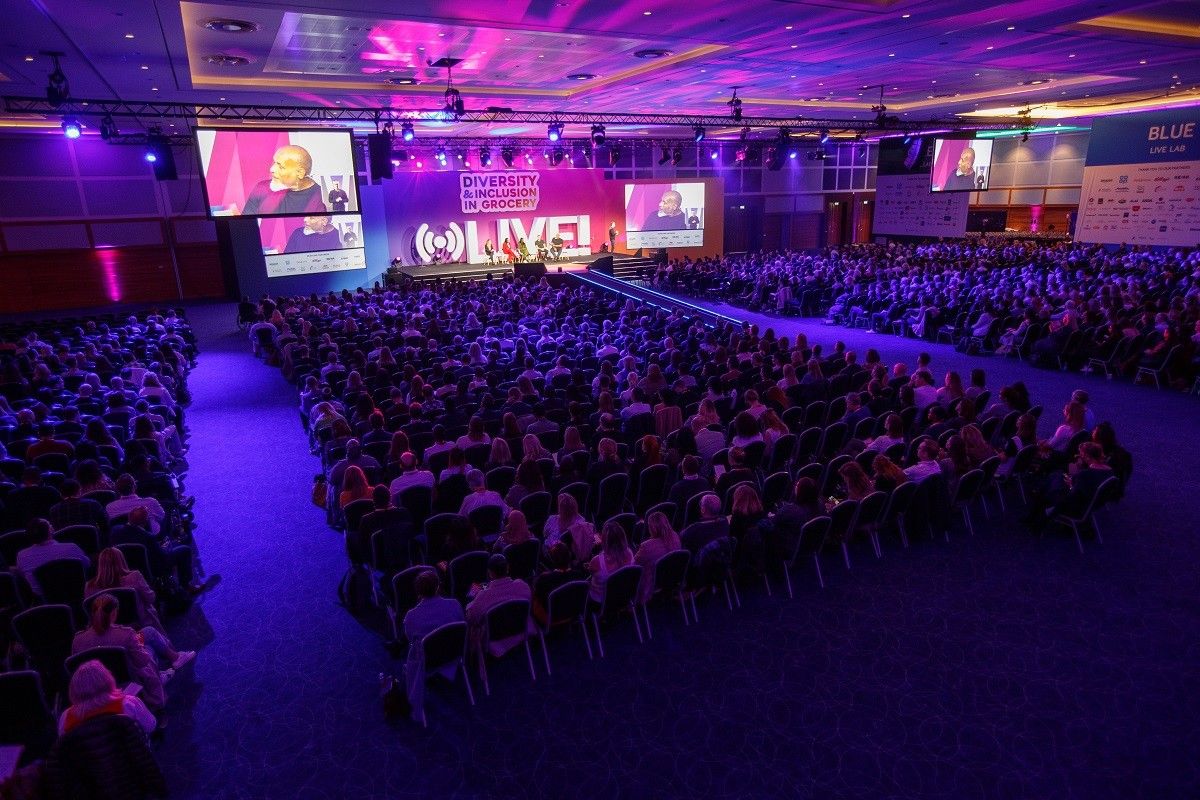 That is exactly what DIG exists to encourage and develop. As Amaechi concluded, concerning those who might feel unhappy, stuck, unfulfilled in their positions, scared of being more themselves and full of self-doubt. "You may not know this, but the number of years of experience that a person has had, has as much predictive validity for their future performance – is as good at predicting future performance – as your handwriting. That's how bad it is." In other words, it is time to let loose the potential that is within everybody; and this can be done in an open and inclusive, egalitarian work environment that we collectively and cooperatively create, from the shop-floor to the C-suite.
DIG: becoming a partner in 2023
Looking ahead, DIG is now open for new partners to register for 2023's programme. As a partner you will play an essential role in the progress of D&I – helping to change our industry. You'll be the driving force behind some of the most exciting brand collaborations in the industry and gain company-wide access to a ready-made D&I programme, which includes access to shared learning, mentoring and DIG LIVE!. DIG's library of ready-made content can be cascaded throughout your organisation, making it a truly inclusive initiative. Read more at diversityingrocery.co.uk.
To keep the workstreams on topic and up-to-date, partners have the opportunity to join a workstream steering group. Those in the steering groups can drive the DIG agenda by contributing to the D&I event and cultural calendar through monthly meetings and brainstorming sessions.
Contact the DIG team to discuss partnership opportunities today.
The funds raised from this programme go towards industry charity GroceryAid, to support its work in providing emotional, practical, and financial support for people in the grocery industry.
As Maya Jethwa pointed out, diversity and inclusion is getting easier: "The younger generation are all in they're all in because it's been normalised as part of their lives."
---
The successes of the Diversity & Inclusion network
How to make diversity everyone's business 
DIG's growing network is the driving force behind some of the most exciting diversity and inclusion brand collaborations, where competitors are joining forces for the common good can benefit individuals and the industry alike. Find out more from GroceryAid's report.
A new impact report from Diversity & Inclusion in Grocery (DIG) has shown that the drive and hunger to create an inclusive industry within grocery, has not faltered.
Since the programme's inception in the last three years, DIG has seen a threefold increase in industry partners, rising from 25 to 77. With representation from across the industry, the partners account for an estimated 1.1 million UK colleagues and an additional 4.5 million colleagues globally.
And DIG's growing network is the driving force behind some of the most exciting diversity and inclusion (D&I) brand collaborations in the industry, because its partners are standing shoulder to shoulder to create the industry's largest collaborative D&I network. Created by the industry, for the industry, it's relevant to organisations of any size and at any stage of their journey.
Sharing best practice on improving inclusion 
Partners use DIG as a safe space to share best practice, policies, and employee engagement initiatives to improve diversity and inclusion across all areas of the grocery industry. More than 100 of these cross-company initiatives have taken place this year already.
Across DIG's ready-made 12-month diversity and inclusion programme, partners, varying from SMEs to industry leaders, are connecting through the programme's three main workstreams: shared learning, mentoring, and its annual event, D&I in Grocery LIVE!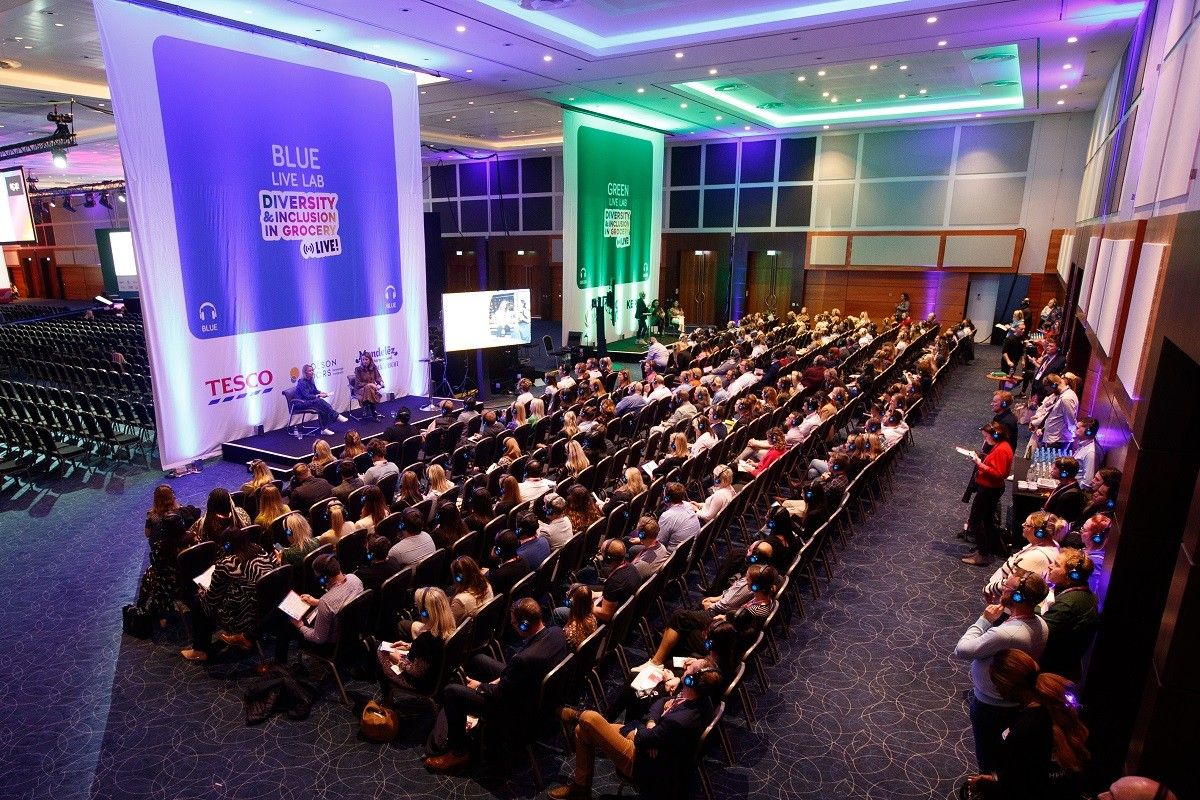 Partners are hugely positive about the impact. Angela Daulby, commercial director foods division at Kepak says: "Diversity & Inclusion in Grocery has enabled Kepak to engage our colleagues from across the business, including our senior leadership team, because everyone is united in their desire to create a workplace where people can bring their whole selves to work."
And Alessandra Bellini, chief customer officer at Tesco reiterates that diversity and inclusion is everyone's business. "I am delighted to join together as a total industry to combine the impact we can have in ensuring that working in grocery means working in an inclusive environment – where everyone can be themselves, have mutual respect, understanding and be the best that they can be."
Overcoming the barriers to diversity 
DIG's shared learning workstream is creating the industry's largest cross-company employee resource platform. More than 350 colleagues, including industry leaders, allies, and experts, lead and attend an annual calendar of live monthly Learning Labs, created, and delivered by DIG partners, who share how they are overcoming the ever-changing barriers to true diversity, equity, and inclusion for everyone.
Harnessing the power of past learning, best practice, and policy development, together everyone is taking the crucial steps needed to start change, regardless of where they are on the journey.
DIG has enabled more than 100 cross-company connections already in 2022.
Cross-company mentoring in grocery 
DIG's cross-company mentoring programme scheme brings together senior leaders and mentees from across the industry, matching through a research-backed matching process, which eliminates unconscious bias. This provides people with the opportunities for growth, networking and development, with ongoing support, coaching tips and guidance.
In the last three years, mentoring pairs have increased from 29 to 167, meaning DIG now has 334 mentors and mentees across the grocery industry. Driving the acceleration of diverse talent across the breadth of grocery to create future leaders, DIG's hugely successful mentoring programme is bringing together senior leaders and mentees in this unique cross-industry initiative.
---