It appears we are at a pivotal point in the evolution and future prospects of vape, e-cigs, and more widely the next gen sector, and much – not least massive public health improvements – could depend on what happens next.
Broadly speaking, the sector is moving into a state of relative product maturity, and has visibly developed a clear and mainly common mid-to long-term corporate and market strategy.
Of the major producers in the area– BAT, JTI, Imperial Brands, PMI (PML in the UK), Altria (Juul) and Swedish Match, with its hugely successful Zyn nicotine pouches–all now have well-defined products and tech to carry them forward.
Imperial has stuck to pod-mods with its blu brand, but is reportedly trialling a heat-not-burn (HNB) product (Pulze) which may or may not make its way to the UK.
BAT has a vape line in its Vuse brand (up 59 per cent last year), and has also seen the potential of Scandinavian-inspired nicotine pouches, with Velo.
JTI has plumped for heat-not-burn with its Ploom device alongside its Logic vape range and a nic pouch offer with Nordic Spirit.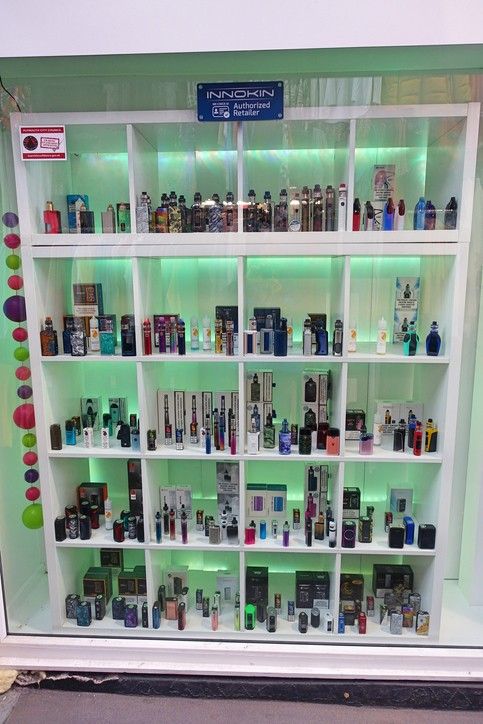 Philip Morris, meanwhile, has ploughed on with its increasingly successful IQOS HNB device and its upcoming VEEV development.
Altria's Juul – which increased UK sales by almost £17 million in 2020 – has been revolutionary in stamping out the allure of cigarettes across almost an entire generation – at one point it ran into trouble in the USA for allegedly appealing to teenagers with its variety of flavours, but the effect of its brilliantly accomplished marketing may instead have many saved lives by turning the young away from tobacco in a way that established tobacco companies would have found harder to do from a standing start.
In addition to this product development, the corporate strategies have become explicit about the move away from combustible tobacco, with some companies such as PMI announcing that they aim to become entirely smoke-free.
Not a conspiracy
The sector began early this century with disposable e-cigs – incidentally now making something of a comeback according to anecdotal reports – perhaps indicating a fresh migration of "die-hard" smokers to the next gen category, looking for a recognizable substitute.
Vape then expanded thanks to the "hobby-lobby" of vape enthusiasts who did the sector a major service with experimentation and developing liquids, flavours and technologies (coils, tanks …) that eventually found their way into mainstream mass production by the big tobacco companies, looking to diversify away from traditional tobacco.
Then came modular vapes and with them the "pod-mod revolution" that really began maybe three or four years ago, with mass defections of consumers from traditional cigarettes beginning to be noticeable.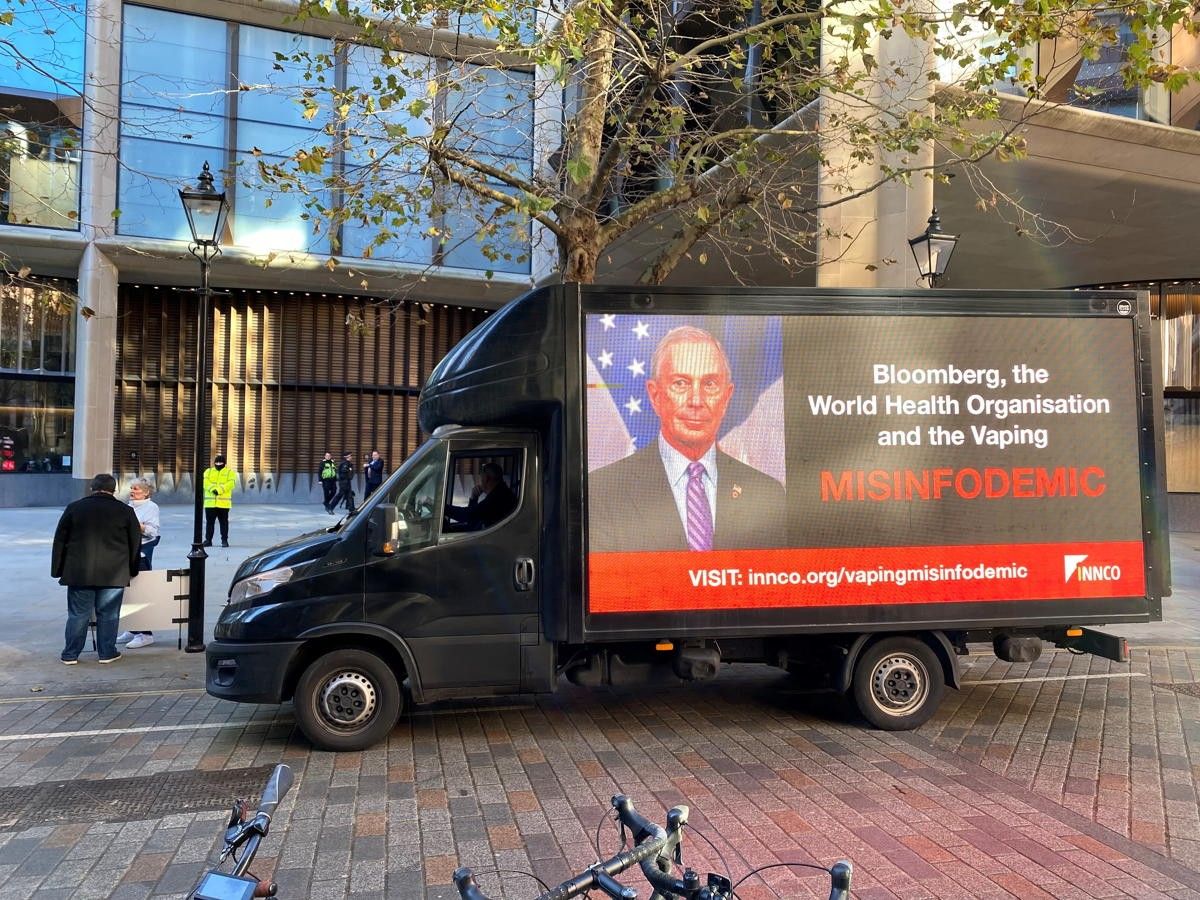 As the sector moved from enthusiasts to less knowledgeable ex-smokers or curious newbies, the tech had to be simplified so they were not scared away. The suppliers responded with genius in both tech and marketing and now we have Juul, blu, Vuse, Logic – the big brands are settling into a new and expanding market.
HNB followed later (it was popular in the Far East earlier on). HNB demanded more complicated tech development than vape liquid: it used real but specially processed tobacco and super-sensitive electronics that could "excite" not ignite the tobacco and give smokers a real cigarette experience. It was also more expensive to get started, which put friction on the roll-out. HNB now seems to be taking off as more traditional smokers, as predicted, begin to move away from conventional cigarettes, some time after the original vape enthusiasts – and as great merchandising makes the devices more affordable and acceptable.
It's an exciting time and a move that, in all, could probably save a million lives just in the UK over the next decade.
This is important to stress, because just as vape and next gen looks as if it is in a position of real power and could begin to displace cigarettes, more than ever an active "prohibitionist" movement – spearheaded by the World Health Organisation and flanked by other anti-tobacco, anti-vape figures such as billionaire ex-New York Mayor Michael Bloomberg – are attempting to get vaping banned as a health hazard, even though the science says it is less harmful than cigarettes by almost two magnitudes (95 per cent less harmful according to Public Health England).
Despite the fact that the upshot of banning vape and next gen means sales of traditional cigarettes rise again, the vape-ban enthusiasts continue with their crusade, ignoring any data that does not support their enthusiasm.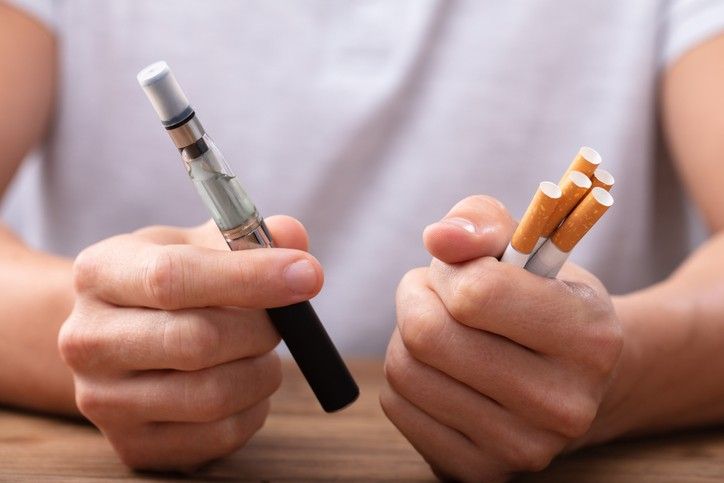 As an outgrowth of the much older anti-smoking lobby (most of which, such as ASH, enthusiastically supports vapour), the new vape prohibitionists would naturally hate for their work to be undone by nicotine and tobacco escaping into a new and vibrant sector. Their aim is to ban tobacco and nicotine absolutely and everywhere – after which they might move on to alcohol, then coffee, meat, etc.
Conspiracy theorists speculate that the tobacco companies themselves wish to see vape murdered in its cradle, so to speak, although this must appear an obvious absurdity to anybody who knows that the tobacco companies clearly see their future as divested from traditional tobacco – even if the prohibitionists are temporarily boosting cigarette sales for them.
Luckily, the UK is possibly the most enlightened country in the world regarding vape products – the polar opposite of the USA and India, for example. MPs recently debated giving further legislative support to next gen tech and products and even making vapes available on prescription. It is nice when politicians get something right.
Close-up on trends
"Figures show that pod systems and cartridges have seen the most year on year growth across all channels and within Convenience specifically, closed devices, such as myblu, are the most popular, accounting for 7.9 per cent of volume share, versus 4.9 per cent for open devices," says Duncan Cunningham, UK Corporate Affairs Director at Imperial Tobacco & blu. He agrees that the success of pod-mods is their ease of use, with the hassle-free Liquidpods allowing vapers to switch between flavours in seconds via a simple one-step "click-and-go" system. "With this in mind," he says, "we'd strongly recommend including a leading pod-mod system such as myblu within the range to tap into this trend."
Paul Shakespeare, portfolio brand manager at JTI UK, is enthusiastic (as are very many retailers we have talked to over the year) about the fast developing nic pouch market, now worth approximately £21.8 million per year [IRI Market Place, Value Sales, Nicotine Pouch Category, Total UK, Sep 2021]
"The 100 per cent tobacco-free nicotine pouch category continues to grow and shows no signs of slowing down," says Shakespeare."Now more than ever, existing adult smokers and vapers are looking for convenient, discrete products that can be used when smoking or vaping might not be possible, making them a must-stock for retailers this year and beyond."
His colleague Gemma Bateson, Head of Reduced Risk Products, spoke about the way in which existing adult smokers – not millennials trying out vape flavours, but longer-term, older nicotine-lovers – are turning towards HNB, which is growing fast and is now worth £73 million in traditional retail, with accelerated growth of 63.8 per cent YoY as the category really starts to find its feet.
"Heated tobacco devices offer existing adult smokers an alternative but familiar tobacco experience by heating tobacco instead of burning it," she explains, of the "excite not ignite" experience, adding:"The Ploom device is available online at www.ploom.co.uk and through Accredited Retailers across London. The device can be used exclusively with EVO tobacco sticks which are available for all London retailers within the M25."
Ploom (and next gen Ploom S) are planned to expand in a big way, and retailers countrywide can hopefully soon look forward to more options in their HNB offer.
JTI also recently reimagined its EVO tobacco sticks, just in time for the first anniversary of Ploom in November just gone. Featuring a longer filter to achieve a smoother, real tobacco taste, the upgraded EVO tobacco sticks "provide an enhanced experience from start to finish" and have an RRP of only £4.50.
The interestingly and evocatively named flavours are Bronze (well balanced and full flavoured), Amber (smooth and rounded), Green (classic tobacco infused with crisp menthol) and Purple (well-balanced berry and menthol).
First-to-market IQOS, by Philip Morris, has had time to refine and develop its offering. Its HEETS – the tobacco sticks for the IQOS device – are, like JTI's EVO, less than half the price of traditional FMCs but deliver an almost identical experience for the traditional smoker.
Last week PML announced a new flavour – reflecting the "colours are the new flavour" fashion, with the launch of HEETS Mauve, which offers a crisp menthol tobacco blend with a taste of dark forest fruits.
This is the tenth variant available for IQOS from PML, so that the full portfolio now offers a wide selection of tobacco blends to meet any preference.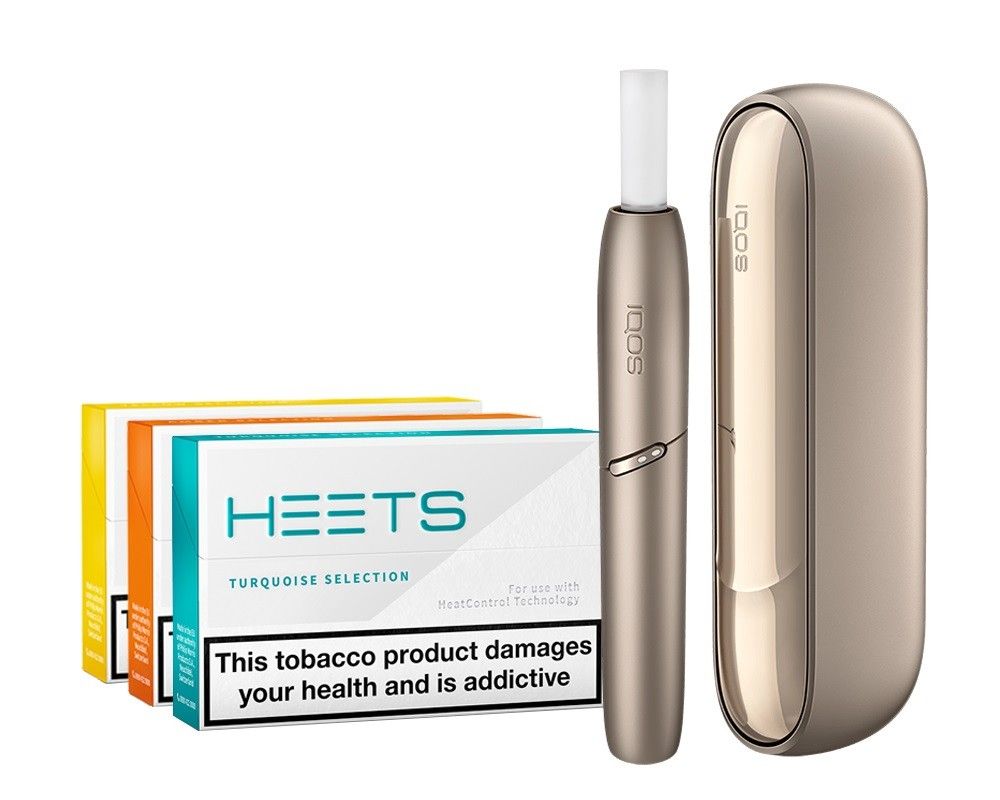 "Broadening our HEETS tobacco sticks range to ten variants with HEETS Mauve offers retailers even more choice for their adult customers who have switched to IQOS, the UK's number one smoke-free product," said Kate O'Dowd, PML's Head of Commercial Planning in the UK and Ireland.:
HEETS Mauve is now available to retailers along with the rest of the HEETS range tobacco sticks, from most cash and carry and wholesale channels, as well as from the Digital Trade Engagement platform for retailers already signed up to PML's trade programme.
It is interesting to note – as aglance at the rapid rise in popularity of the HNB category – that he number of stores selling HEETS in the UK has increased six-fold since 2018. "As a result, we now sell almost 50 times the volume of HEETS each month than we did monthly in 2017," said O'Dowd. The momentum behind the heated tobacco category continued to build over 2021, with market share for HEETS increasing by more than 60 per cent.
Vape invasions
Juul, of course, is a well-established and trend-setting vape range to set alongside BAT's Vuse, JTI's Logic and Imperial's blu, which now afford independent retailers an unmatched choice of highly professional mainstream brand offerings alongside the myriad of indie vape flavours, techs and tanks. It is good for indies that they can stock both core brands and colourful adjuncts to appeal more widely – the demise of the tobacco gantry and the relatively compact display logistics of vape all help in this regard.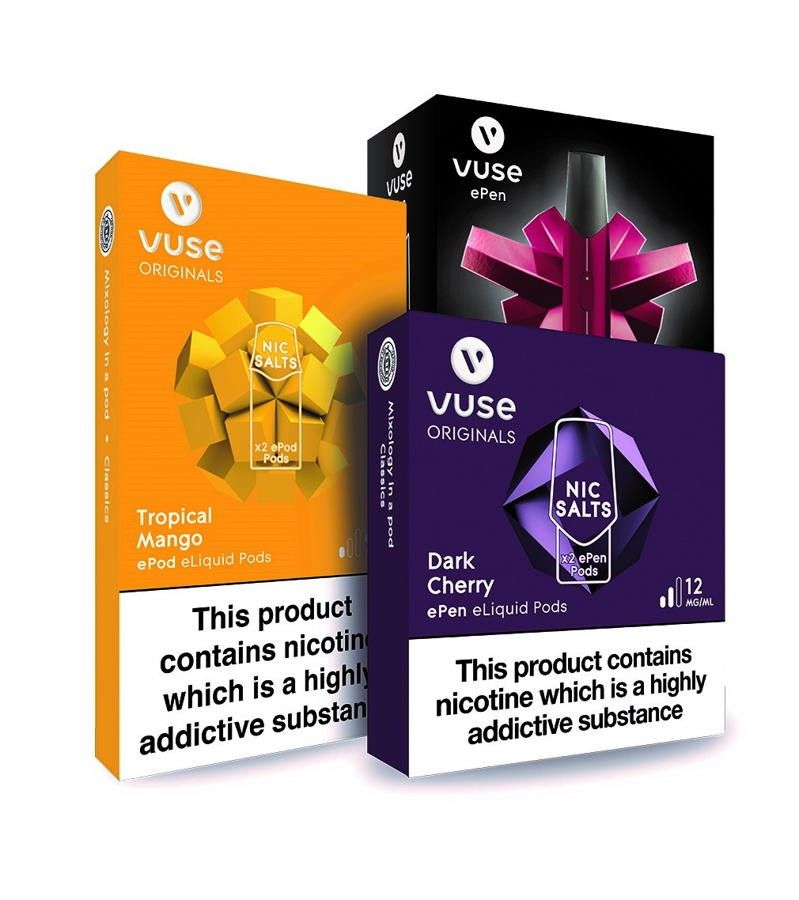 Traditional vape (perhaps the sector is now sufficiently well-established that we can use the term) now has its favourite suppliers and producers outside the big tobacco companies. Vapouriz is certainly one of them that has advanced into the market from the more hobby-lobby, enthusiast origins of the vape sector.
Vapouriz remain industry experts and retailers of e-cigarettes, vaping devices, comprehensive vape kits, all-in-one refillable pod kits and e-liquids of all varieties. Their online presence, of course, makes their products more recognizable and popular in store.
They stock the most popular and reliable hardware brands available on the market, including SMOK, Aspire, and Innokin, as well as world-renowned e-liquid brands such as Double Drip, Double Drip Nic Salts, Ohm Baked, Pocket Fuel, Pure Evil, Vapouriz Premium, Vapouriz 50/50 and The Coffee House.
They also supply a huge selection of box mods, e-cigarette setups and vape starter kits starting from as little as £19.99 for a full kit. The Vapouriz Fuse kit, V-Mini Vape kit and V-Switch Crossover kit all include 3 x FREE 10ml bottles of Vapouriz e-liquids in your choice of flavour and nicotine strength.
Another vape contender – this time all the way from China is RELX. (the Far East as a whole is a fabulous hot bed of innovations and is the region where, after all, the modern e-cig was invented – in China, by Hon Lik, back in 2001).
"RELX International exclusively stocks closed pod systems, in line with the growing trend, while our simplistic, sophisticated brand identity, also falls within the current appetite for a mature, adult-inspired product," explains Micaela Sangiovanni, Senior Trade Marketing Manager at RELX International, which is only three years old but has already expanded globally.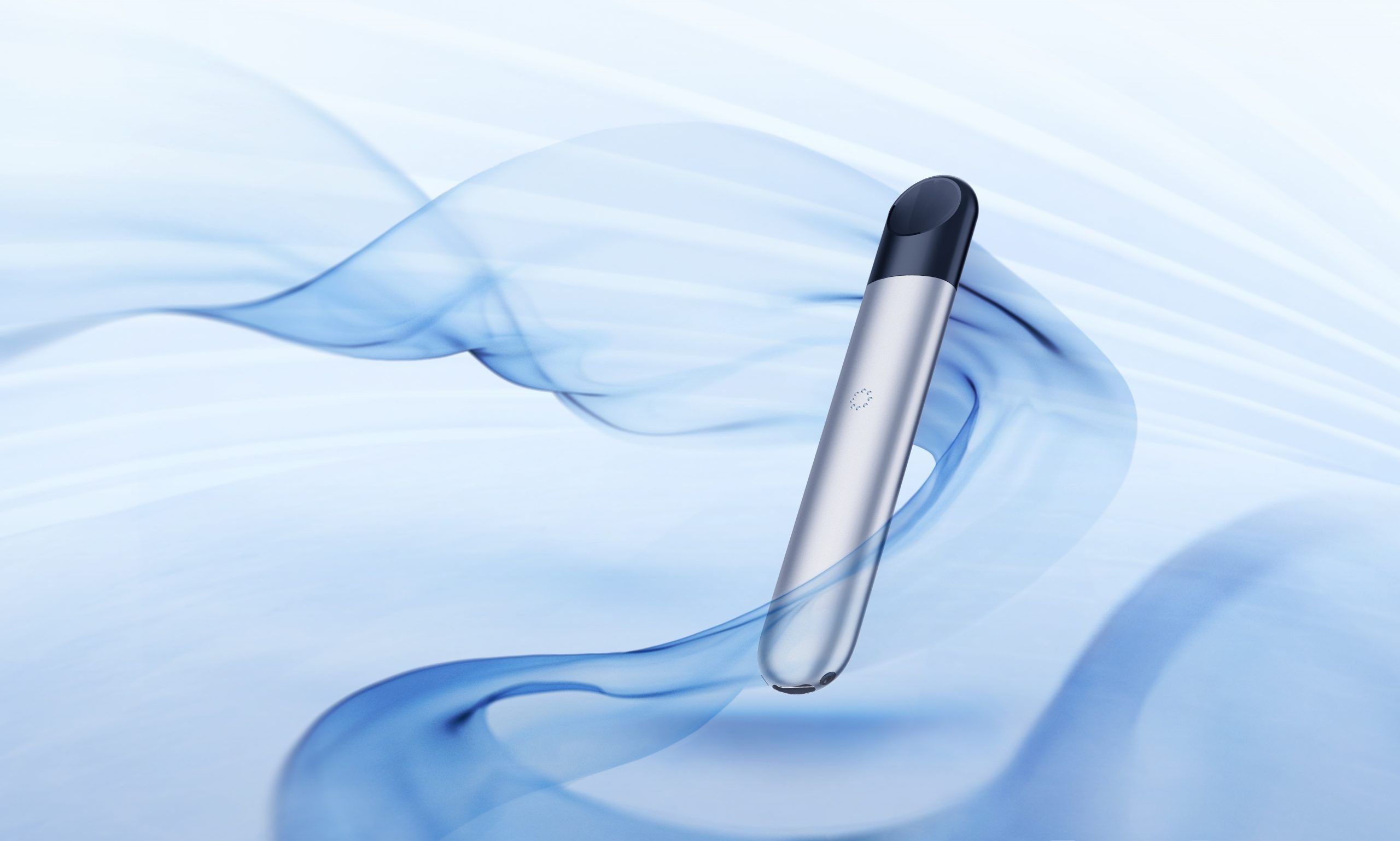 "Consumers are showing an ever-growing interest in switching from cigarettes to vape devices, particularly closed-pod systems, and the pandemic has only accelerated this transition.
"As coronavirus restrictions ease and social calendars begin to fill up for the festive period, we anticipate existing adult smokers will continue to look for compact smoking alternatives which don't carry the strong aroma of traditional cigarettes and tobacco."
She says that the shows that closed-system vapes are gaining traction at the expense of their open-system counterparts, which is perhaps to be expected as the sector becomes more mainstream. In fact, with an estimated CAGR (compound annual growth rate) of 17.7 per cent,it is significantly faster than the open system's 2.6 per cent[Euromonitor International, 2020] – although that is also pretty impressive growth.
It is part of the ongoing pod-mod revolution, and the market is attracting new brands such as RELX to the benefit of both consumers and retailers, for whom vape margins are among the best of all products they can stock.
"Simple, easy to use, vape devices work best within the convenience channel, as customers are looking for a quick transaction in store," Micaela continues."Customers who purchase vape devices in convenience stores tend to be entry level smokers or vapers, who aren't necessarily looking for advice or device recommendations which would be available within a vape specific retailer – they are looking for a grab and go product which is simple to use."
She says that closed pod systems work particularly well in convenience stores as the process for purchase and use is simple, quick and convenient. "Closed pod starter kit bundles which come complete with a pre-charged vape device, USB charging cable, long battery life and ready-to-use flavoured pods work particularly well within convenience, as closed pods are easily slotted into the device and can be activated instantly for people on the go."
RELX has launched a new starter kit aimed at existing adult smokers and vapers on the move. Priced at £8.99, it includes one black RELX Essential, the brand's most popular device, and one closed pod, either Fresh Red or Menthol plus.
"The new starter kit will be available to all retailers, including independent convenience, vape stores and shopping kiosks to stock," says Micaela
Merchandising for the win
Every store and its customer base is completely unique so there's no 'one size fits all' approach to follow," says Imperial's Cunningham. "But, as a general rule, we recommend stocking at least one open and one closed system from a big brand like blu. Pod-mod systems like myblu should also be a focus as they have become increasingly popular thanks to their ease of use and flexibility."
The range of devices on offer should always be supported with a strong portfolio of e-liquids. Cunningham notes that vape liquids tend to fall into four main flavour categories, including fresh, fruity, earthy and sweet, and he recommends stocking a range that covers all of these flavour profiles. Don't forget your Green and Mauve!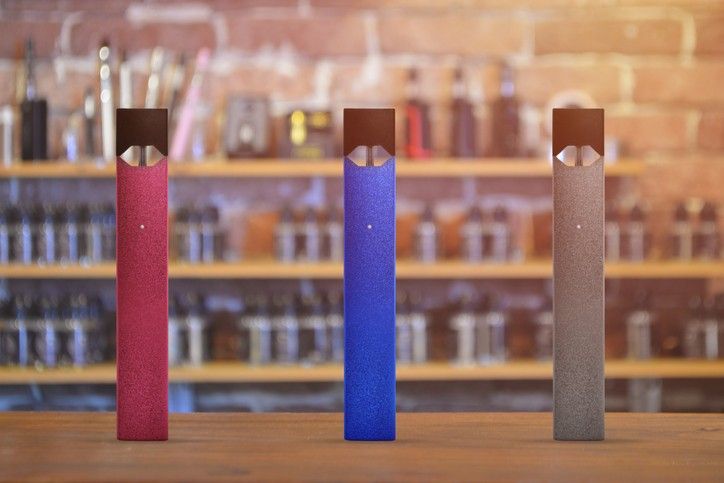 Your range should also include a variety of nicotine strengths, including nicsalts – a more recent vape innovation that more closely resembles the back-of-the-throat "hit" that regular smokers crave and sometimes missed in the earlier vape offerings. Cunningham suggests myblu Intense would cater for all tastes: "Our best-selling variant in the myblu range is the Menthol Intense Liquidpod so we would highly recommend this as a must-stock for all retailers," he says.
Some expert merchandising advice from JTI's Merchandising Design Lead Manager Kieran Marsh can help enormously to boost vape sales even further.
He says that, "For retailers, there is now a larger category solution available, which includes backlighting where vaping, next-gen and tobacco products can be stored in the same gantry.
"The solution incorporates the entire category and is available in a variety of widths; If this is of interest, speak to your JTI representative about our new category management solutions.
He adds that for smaller stores, or those looking to introduce next-gen products for the first time, a countertop display solution is a viable option,"to test consumer response to the introduction of the category."
In all, with enlightened politicians and health professionals in the UK firmly on the side of vape and next gen products as a significant health opportunity, 2022 looks to be the best yet for the sector, and of great benefit to independent retailers as tobacco sales continue their three per cent per year wind-down.