A.F. Blakemore & Son Ltd has launched a new app called Plant & Win, where SPAR shoppers in Wales, central England and south east England can play to plant trees and win a host of exciting prizes.
The SPAR wholesaler and convenience store retailer has partnered with environmental charity One Tree Planted for the initiative. A tree will be planted in the UK for every Plant & Win app download, also helping A.F. Blakemore fulfil sustainability goals.
Running from 27 April until 17 May, the brand-new app game called Plant & Win will be live in SPAR stores serviced by A.F. Blakemore.
"Throughout 2022 we launched a number of successful app games which were the driving force behind increasing in-store engagement. Our customers have responded really well to us, rewarding them with engaging in-store digital experiences," Sarah Ellis, A.F. Blakemore group marketing director, said.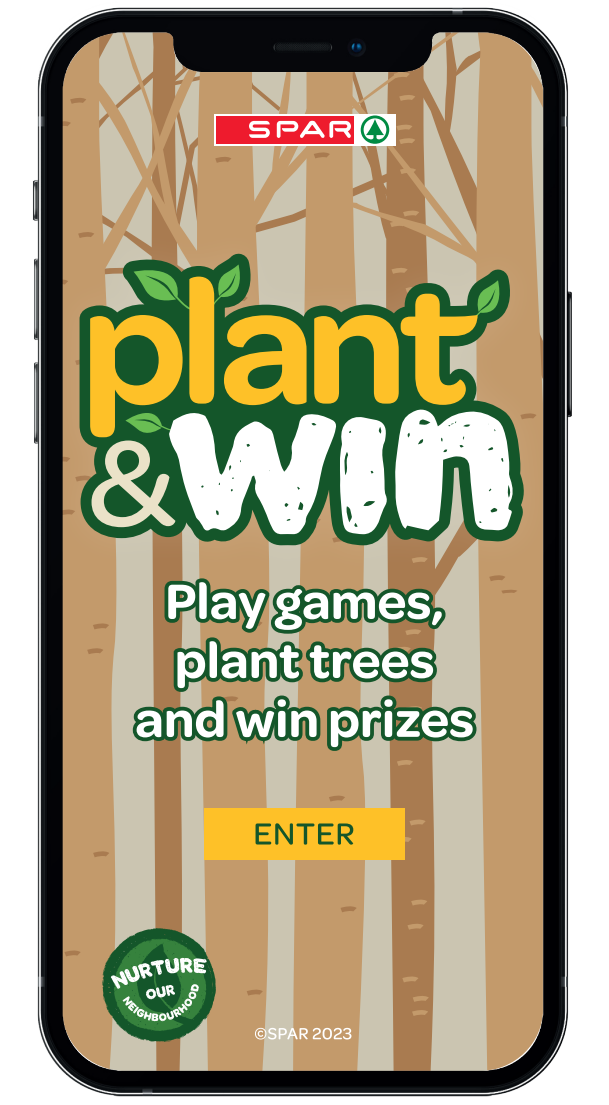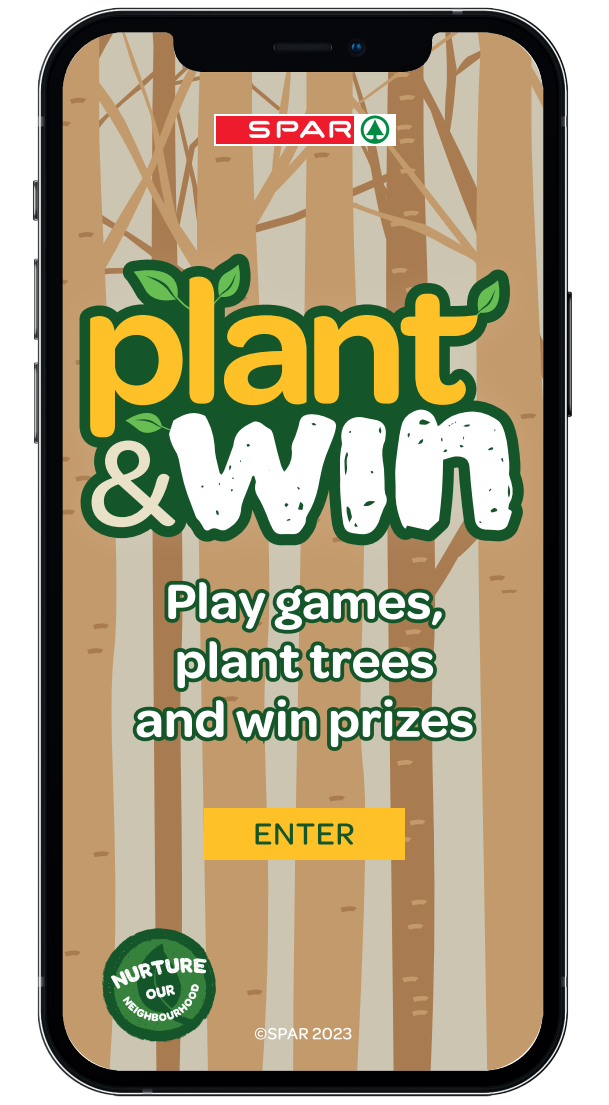 "Our new Plant & Win app will be another big opportunity for SPAR stores and retailers to bring new customers into their stores with the chance to win prizes. It will also encourage everyone to do their bit for the environment and get as many trees as possible planted.
"We are clear about the importance of nurturing our neighbourhoods and this exciting initiative will help bring us one step closer to fulfilling this. Restoring nature is part of our sustainability plans as planting trees is not only good for the environment by reducing pollution and increasing biodiversity, but also a positive for everyone's health and wellbeing."
Plant & Win is aimed at shoppers aged 18 and over and will be live in participating SPAR and Blakemore Retail stores across SPAR's Meridian & Welsh Guild.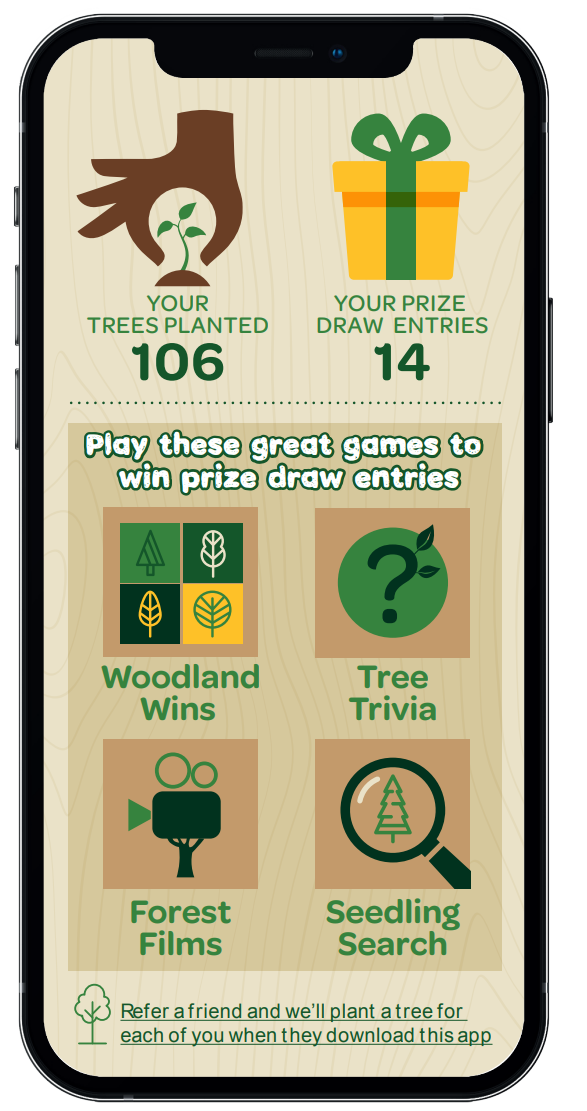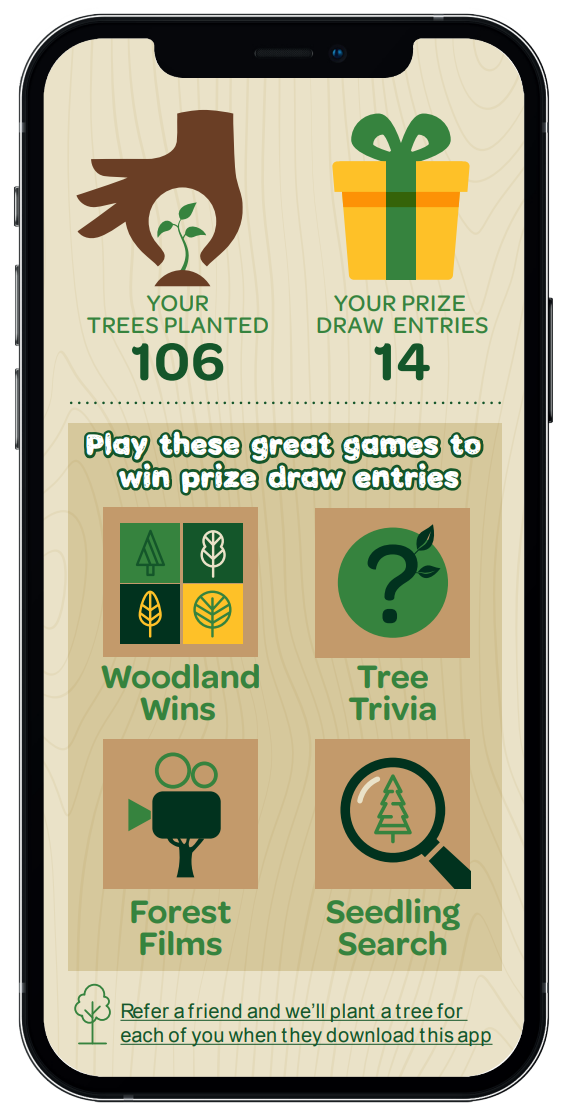 All customers need to do is download the Plant & Win app to play a variety of fun games and earn prize draw entries to win six Forest holiday breaks – one grand prize of up to £3,500 and five breaks to value of £750.
In addition, for every app downloaded, a tree will be planted helping everyone do their bit towards a more sustainable future.
Plant & Win will run for three weeks, and SPAR stores are being supported with a variety of in-store POS, SPAR Radio advertising, digital, and social media activity to promote the initiative. All instore POS was produced on recycled paper.
Last year SPAR UK supported the international brand's 90th anniversary celebrations by giving back to communities and planting 12,500 trees all over England with One Tree Planted.
Jrom January to June 2022, SPAR UK planted 66 varieties of trees and plants including Elder, Monterey Pine, Apple, and Juniper. The planting was spread out across England in micro-scale projects collaborating with the local communities and forests.