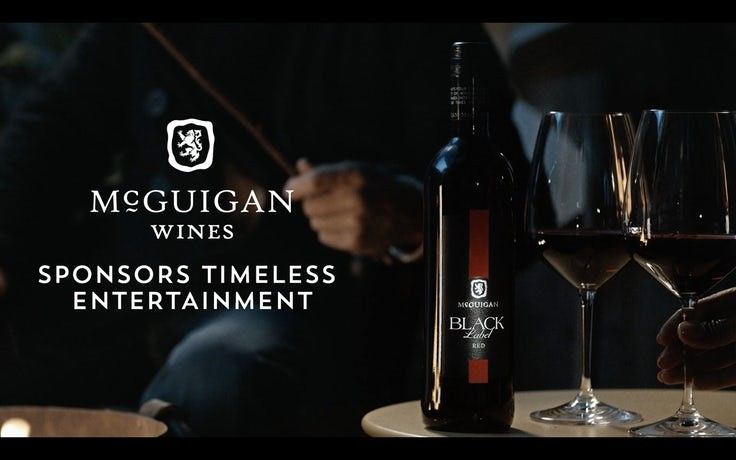 McGuigan Wines has renewed its sponsorship deal with The Drama Channel, after crediting its presence on the channel with helping to achieve an 18 per cent increase in brand awareness over the last two years.
The Australian winemaker will now continue its sponsorship, worth more than £2 million in media value alone, for a further 12 months. New creative will see "disruptive" idents that build on dramatic scenes with a humorous twist, designed to show that wine should be an effortless pleasure, ready to enjoy at any time.
"Our Drama Channel partnership is working really well for our McGuigan brand, as we're reaching the right audience in a relaxed at-home environment. Alongside this, we're delighted with how our new idents have turned out which bring to life our updated brand positioning of 'Just Because', whilst also reinforcing that McGuigan is the perfect choice for everyday quality wine. We hope these idents will help continue to drive further brand awareness and growth," said Ben Turner, marketing director of McGuigan Wines parent company Australian Vintage.