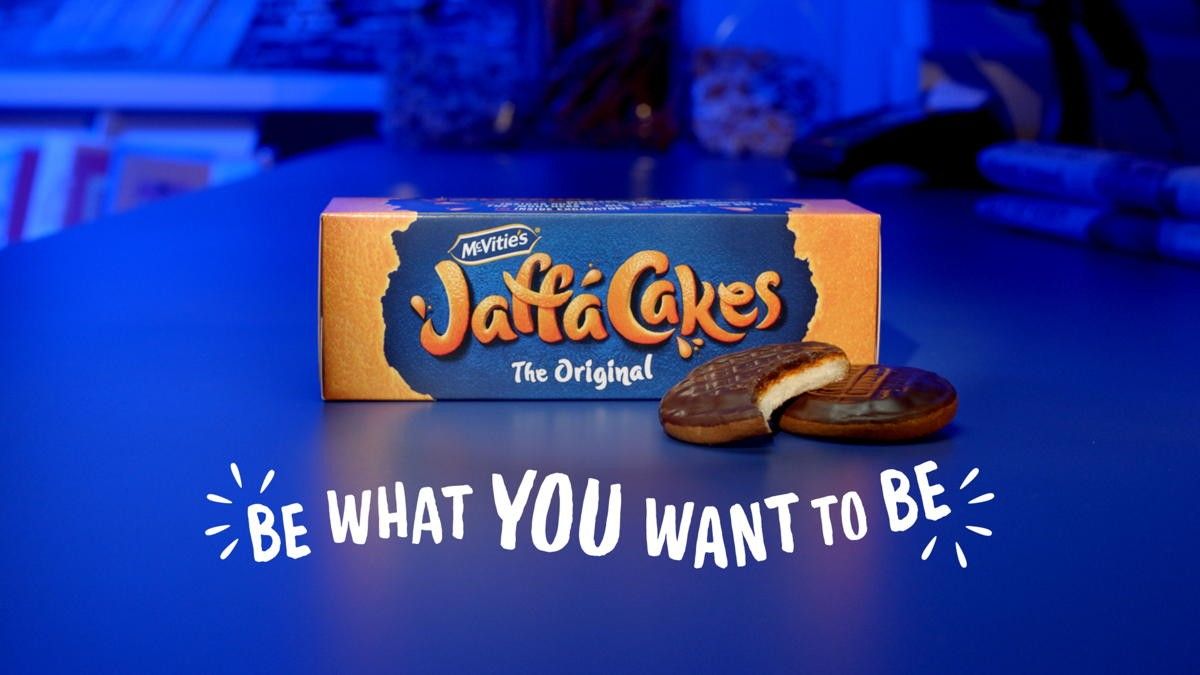 Global snacking major pladis has announced the launch of a new campaign and accompanying TV creative for its McVitie's Jaffa Cakes brand, which will see the household favourite returning to the TV screens as a solus brand for the first time since 2006.
Hitting screens today during Channel 4's Gogglebox and running for 5 weeks, the 'Be What You Want To Be' campaign will be amplified via social media partnerships, a new AR digital experience, PR and influencer content.
The firm said the £1.7 million campaign is part of a wider initiative -the 'Year of Jaffa Cakes' -to propel the brand forward throughout 2021, with a total investment of £4.7m in consumer-facing activity being committed.
"The launch of the 'Be What You Want To Be' platform marks the start of a very exciting year for McVitie's Jaffa Cakes, where we are going to be bringing our big ambitions for the brand to life," said Emma Stowers, brand director for McVitie's at pladis UK&I.
"The campaign will be shining a spotlight on the original McVitie's Jaffa Cakes consumers already know and love, plus, we have a very exciting innovation programme planned for the year which will see the brand command consumer attention like never before. This covers seasonal products, as well out of home NPD, and we can't wait to launch these products over the coming months."
McVitie's Jaffa Cakes has already launched the first NPD of 2021 at the very start of the year, with the introduction of Cherry and Passion Fruit flavours.
"There really is no better time for retailers to get behind McVitie's Jaffa Cakes than when exposure is going to be at an all-time high. Our goal is to help retailers drive sales by creating a big buzz around this iconic brand and we're really excited to be kicking it all off with our fun and uplifting TV creative when it launches this week," Stowers added.