Leading confectionery distributor World of Sweets has revealed their new products for the summer from partner brands including Warheads and Tootsie.
This summer retailers are being encouraged to stock up on the Warheads Candy Pops. Simply push the button to see Wally's head twist open to reveal a sour strawberry flavoured lollipop.
This fun novelty product is expected to be a huge success amongst kids and is available for retailers to purchase in packs of 12 x 8g, RRP £1.29.
The Warheads brand has had a 60 per cent growth year on year and is the leading sour candy brand in America, making it a must have in stores for retailers looking to offer their customers something new and exciting.
Another great summer product comes from America's number one best selling gum drop brand, Tootsie. The Tootsie DOTS Theatre Boxes are available in three varieties – original, tropical and sour.
Also available at World of Sweets are Charms Fluffy Stuff, this delicious and tearable cotton candy comes in an assortment of multi-coloured flavours in an easy to eat pack size and has an RRP of £2.29.
The product is available in two varieties – Charms Fluffy Stuff Cotton Candy with strawberry, lemon, raspberry and lime flavours and Charms Fluffy Stuff Rainbow Sherbet Cotton Candy with strawberry, orange, lemon and lime flavours.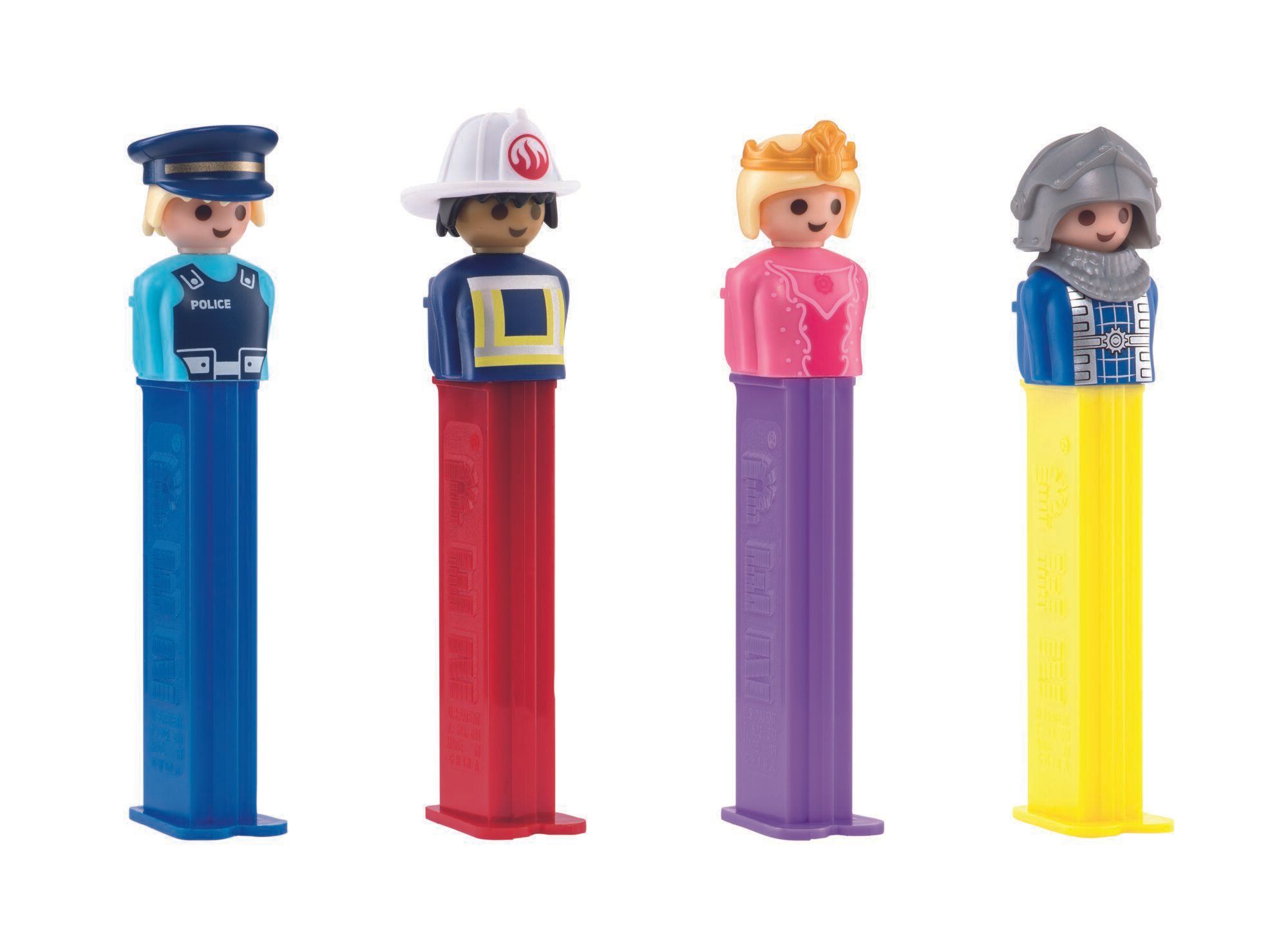 This summer World of Sweets are also stocking the brand-new licence from Pez which includes the iconic toy brand "Playmobil".
Products will come in four kids' favourite characters including Police Officer, Firefighter, Princess and Knight. Pez Playmobil is available to retailers in packs of 12 x 17g with a RRP of £2.00.
"We're thrilled to be able to offer our customers such a great selection of exciting summer products in conjunction with our fantastic partner brands this year," Chris Smith, partner brand manager at World of Sweets, said.
"Novelty products like the Warheads Candy Pops and Pez Playmobil will be incredibly popular amongst kids because they're tasty and great fun too!
"Pez Playmobil will also give older customers a sense of nostalgia as the products are available in popular characters such as Firefighter and Princess.
"It's also important for retailers to stock up on those refreshing summer flavours which is why we're excited to be able to offer them Toostie DOTS Theatre Boxes and Charms Fluffy Stuff which both come in fun, tropical summer flavours."