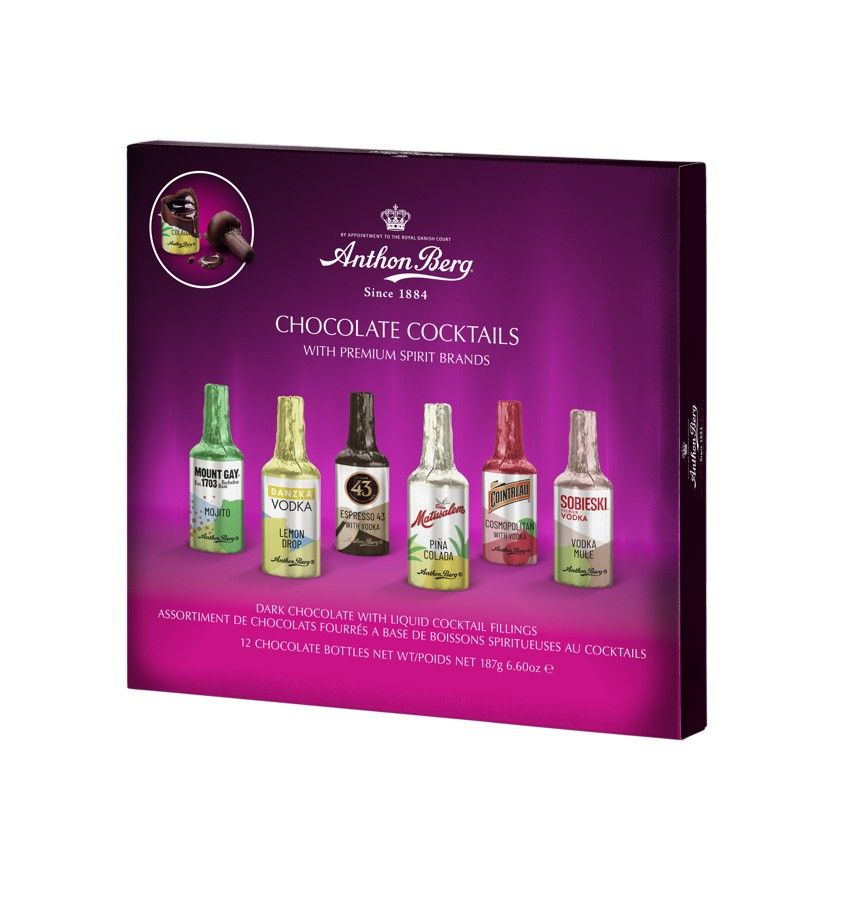 Confectionery distributor World of Sweets has expanded their partner brands portfolio by introducing internationally acclaimed Danish brand Anthon Berg to their range.
Founded in 1884, Anthon Berg is the world's leading liquor filled chocolate brand. The brand is best known for their iconic bottle-shaped chocolate and endorsed by some of the most famous original liqueur brands.
It joins the portfolio of global confectionery brands distributed by World of Sweets, opening up new sales markets for the confectionery giant. World of Sweets has become the new authorised UK distributor of Anthon Berg, which is owned by Toms International, a Danish confectionery producer since 1954.
The distribution reach offered by World of Sweets will bring the Danish brand to a whole new market, vastly expanding their UK customer base and positioning them as an all year round gifting option for retailers, as well as focusing efforts during popular gifting seasons including Valentine's, Mother's Day, Father's Day and Christmas.
The brand's current confectionery offering includes Premium Chocolate Liqueurs, Chocolate Cocktail Liqueurs, Chocolate Coffee Liqueurs, Single Malt Scotch Collection, Chocolate Liqueur Tablets, Chocolate Pralines, Fruits in Marzipan, Marzipan Bars and an Advent Calendar.
Anthon Berg is considered to have the best selection of globally recognised spirits brands in the chocolate category, and the experts at World of Sweets plan on making the most of all product formats in their portfolio, including gift boxes, sharing pouches, tablets and bars.
"We are delighted to have partnered with Anthon Berg as their new authorised UK distributor, bringing their range of premium gifting products to retailers across the country," Helen Bradshaw, sales and marketing director at World of Sweets said.
"The iconic Danish confectionery brand brings a whole new market for our products and allows us to expand our offering. We know they will be popular among a whole host of retailers. As an internationally acclaimed brand with an exciting offering they will be appealing both to retailers and their customers."
Guilhem Peirre Bénézet, area director at Tom's Group said: "The Anthon Berg brand offers customers and consumers a unique and premium quality product, and with a strong partnership and distribution efforts by World of Sweets we hope to vastly expand our UK audience."