The Crisps, Snacks and Nuts (CSN) category is poised to witness a major disruption in the form the location restrictions on the foods high in fat, sugar and salt (HFSS), which is set to take effect in October. A recent report by market researcher Lumina Intelligence estimates that the proposed HFSS location restrictions will be impacting 47 per cent purchases in the convenience store.
Another set of restrictions on the promotions of HFSS foods is delayed by a year to next October, and it now looks that it may go for good, as Liz Truss, the frontrunner to become British prime minister, said she would scrap such restrictions. "Those taxes are over," Truss said in an interview with the Daily Mail. "Talking about whether or not somebody should buy a two-for-one offer? No. There is definitely enough of that."
Obviously, the inconsistency on the policy front is not an ideal situation for businesses, but assuming the location restrictions are going ahead, retailers have their task cut out. The restrictions apply to medium or large businesses with 50 or more employees, and significantly for the channel, include symbol groups in its scope. However, small stores, with a relevant floor area of less than 2,000 sq ft, will be exempt from the location restrictions.
Deploying non-HFSS versions
"The key thing to remember for stores impacted by locations restrictions is that non-HFSS products can be placed anywhere in-store and can be merchandised where HFSS products were previously located," notes Kirsten Reid, Impulse Category Management Channel Lead at PepsiCo. "For example, in a store that is impacted if you previously had a stand of Walkers Cheese & Onion this could be replaced with Walkers Oven Baked Cheese & Onion."
Brands have been coming up with the non-HFSS variants of their best-selling products and Reid says that their Walkers Oven Baked range is already popular amongst consumers as proven by brand growth of 26.4 per cent vs year ago [Nielsen].
"It's worth all retailers remembering that it is still permitted to stock core bestsellers products and locate these in the main fixture," Reid adds. "For affected stores, it is only the location of HFSS products in the restricted 'off-shelf' location zones, that is not permitted and instead would be replaced by non-HFSS alternatives."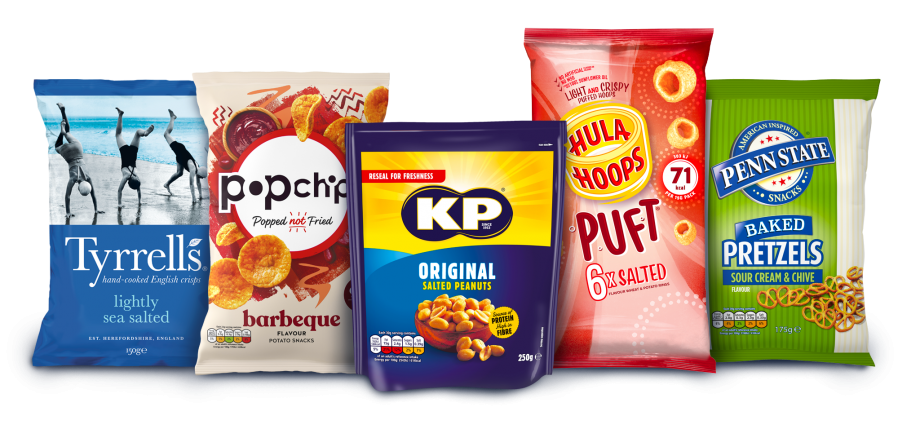 In other words, the best-selling snacks are still the priority for main fixture, which contributes to 75 per cent of the sales, and would remain a great sales driver.
KP Snacks has in March announced their HFSS brand reformulation strategy which will see non-HFSS products rolling out across popular KP brands: Tyrrells, popchips, Hula Hoops Puft and Penn State ahead of legislation coming into force.
"By October, over 100 SKUs and a quarter of the KP Snacks portfolio will be non-HFSS. This range will support retailers in driving CSN sales with products that are excluded from promotion and location restrictions," Matt Collins, Trading Director at KP Snacks, said.
Calbee has two HFSS compliant brands – the Harvest Snaps range and Peppa Pig Really Cheesy Lentil Puffs, the latter launched recently under the Seabrook brand in partnership with Hasbro. Both brands are baked not fried, vegan and vegetarian friendly and have all green and amber GDAs.
"The kids better for you (BFY) category offers significant opportunities for snacking brands," Claire Hooper, marketing director at Calbee UK, notes
"Many options chosen by parents for being low in calories are surprisingly high in fat, salt and sugar.  With only 82 calories per bag, Peppa Pig Really Cheesy Lentil Puffs are gluten free and are perfect for children's lunchboxes as well as at home snacking."
With demand for plant-based products on the rise, Harvest Snaps, the vegetable and pulse-based brand, provides a healthy alternative to traditional fried crisps. Available in two flavours, Sour Cream & Chive Lentil Rings and Thai Sweet Chilli Lentil Puffs, Harvest Snaps meets consumer demand with a variety of pack formats including portion controlled six packs, single handy packs and sharing bags.
"Being HFSS compliant, Harvest Snaps can importantly still be merchandised in promotional display space in affected stores, once new legislation comes into force," Hooper adds.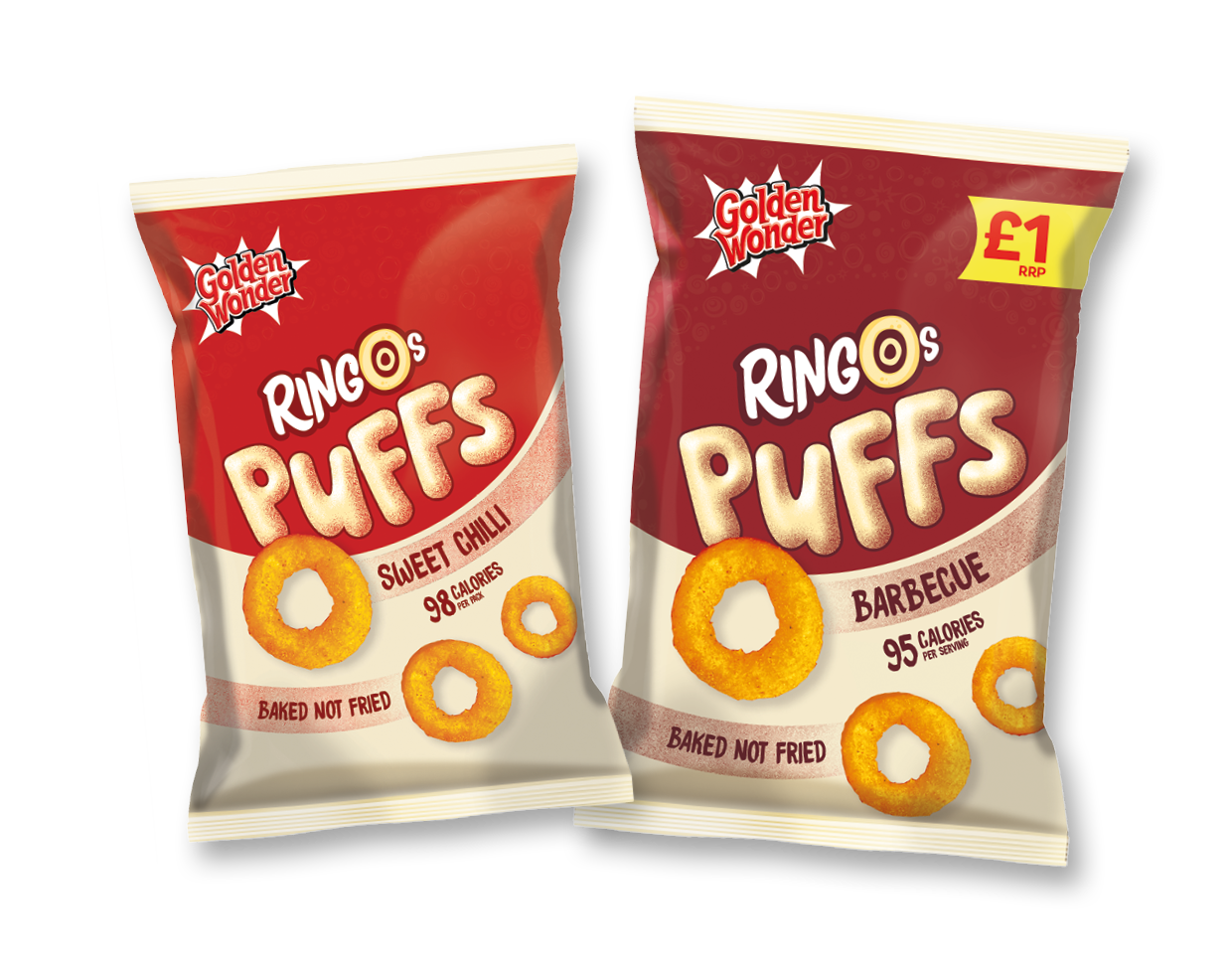 Matt Smith, Marketing Director for Tayto Group, notes that the consumers are largely unaware of the changes and those that are looking for a healthier snack still expect it to taste great – snacks have to be worth the calories.
"Making HFSS-compliant snacks that don't compromise on taste is a challenge which Ringos Puffs meets by delivering Golden Wonder's legendary 'more punch per crunch' with less salt and calories. Available in BBQ and Sweet Chilli flavours, early sales are ahead of expectations and, despite only being in the market for a matter of months, Ringos Puffs is the No.1 HFSS-compliant snack," he says.
Nature Valley, the UK's leading cereal bar brand from General Mills, has announced the launch of a new HFSS-compliant range, Nature Valley Fruit & Nut. With two tasty variants, Apple, Raisin, Almond & Peanut and Cranberry, Raisin, Almond & Peanut, the flavourful snack bars come in a pack of four and are versatile enough to be enjoyed at various points throughout the day.
"By creating a totally new proposition outside of the core range, we're offering our customers products they know and love, as well as driving excitement with new options," says Cemre Cudal, Marketing Manager for Snacking at General Mills.
Pivot to healthy snacking
Cudal adds that the ban could reinforce the interest in healthy snack bars, as an alternative to chocolate or confectionery bars.
Toby Smart, Chief Marketing Officer at graze, concurs as the healthy snack brand doubles down on the support to retailers to navigate the restrictions.
"We know that consumers are already trying to snack more healthily, but for more than 52 per cent of them, the barrier is being tempted by the unhealthy choices on offer. HFSS is set to help with this and put healthy snacking front and centre in store to encourage shoppers to make better snacking decisions," he says.
The brand has continued to improve its recipes and reformulate without turning to artificial colours, flavours, and preservatives, making 85 per cent of their entire retail range non-HFSS compliant or exempt by October.
They have also used their data capabilities to rapidly turn data into insight for retailers. "We can now support retailers with a UK leading user-friendly tool that tells retailers each product's HFSS scores across three different categories. Blended with sales data, the tool provides extremely rapid revenue driving insight across products. This allows retailers to make quick and easy decisions on ranging, space and displays," Smart reveals.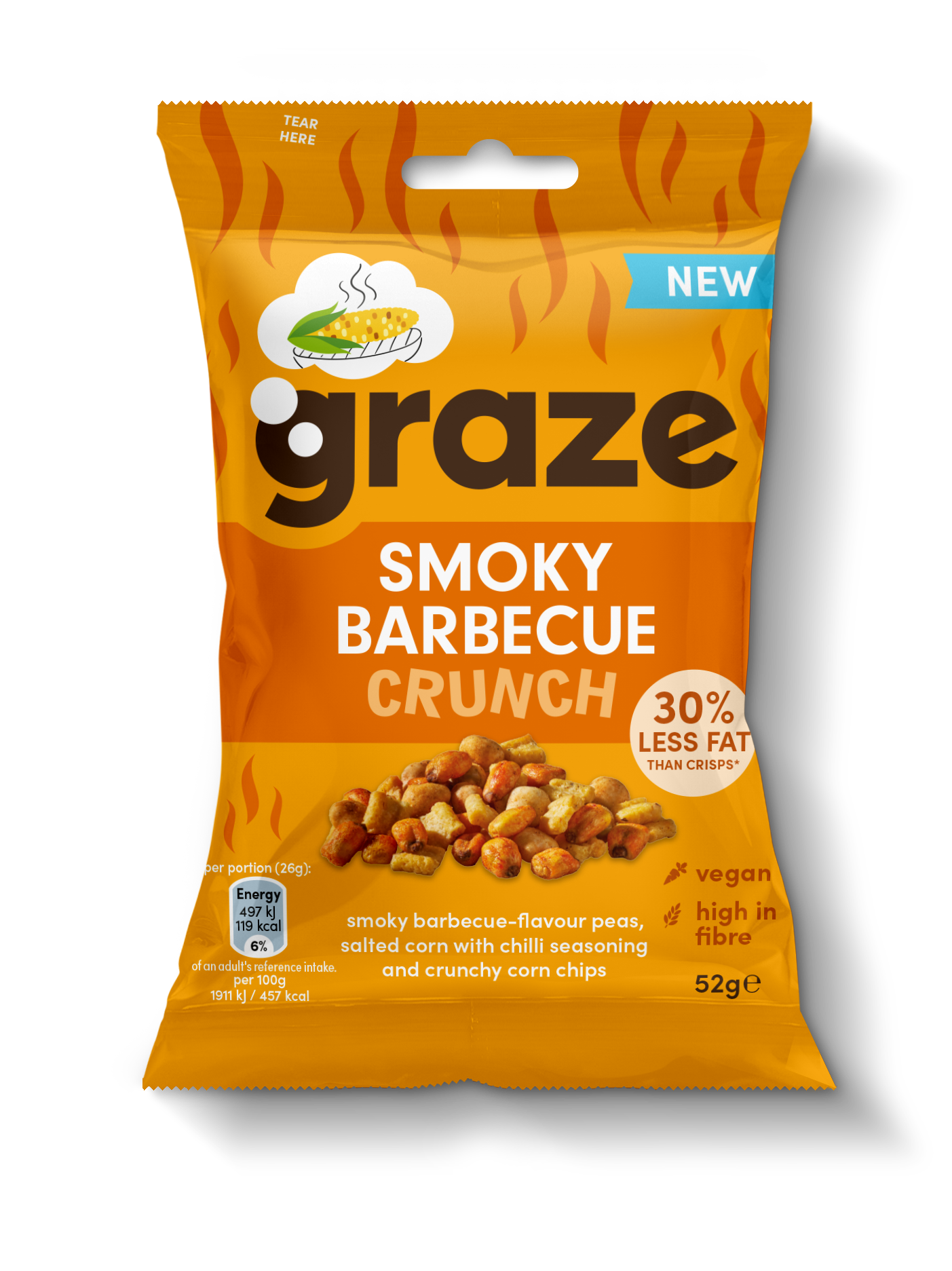 In addition, the brand is also collaborating with retailers to help them use space, display, and media strategies to engage shoppers ahead of the new guidelines.
"Through various in store initiatives and HFSS gondola end trials with key retailers, we are already building proof of the growth possible from centring stores around health. The performance so far has been incredible, with the highest growth numbers we have seen on graze in some of the trial stores," he explains.
"The gondola end has increased visibility to shoppers, driven excitement around health and ensured that graze is featured within high-traffic parts of the store. We are confident that together, we can offer deliciously healthy choices to our consumers and drive growth through HFSS and beyond."
Given the uncertainty around HFSS and the breadth of information and products in the industry, the brand is also adapting its SRP and off shelf display artworks to permanently include clear messaging on HFSS compliance to give reassurance to store staff where products can be placed in store.
"Whilst the intention to snack more healthily is clearly there, and a trend that will only grow in a HFSS landscape, we know that portion and calorie control can be difficult for shoppers when it comes to traditional indulgent snacks. With this in mind, as we look ahead, shoppers will look for snacks and treats that fit into their healthy lifestyles, that deliver on indulgence without the extra calories and additives. This is fuelling the rise of 'Permissible Indulgence' as a regular part of everyday lifestyles," Smart comments.
Susan Nash, Trade Communications Manager at Mondelēz International, notes that the company has a strong track record of offering more portion control options and developing lower sugar recipes for some of its most iconic brands.
"Healthier options remain important for consumers who are looking for healthier ingredients such as oats and other wholegrains – but won't compromise on taste," she comments. "BelVita, for example, is well placed to help retailers take advantage of these continued long-term trends as the UK's number one healthier biscuit brand as defined by Nielsen, and the only biscuit range with proven slow-release carbohydrates."
Cost of living blues
The cost-of-living crisis is of huge concern to consumers, as highlighted in a recent survey by Tayto Group, where 95 per cent of consumers said they were concerned about the cost and availability of groceries with almost 40 per cent being very or extremely concerned.
"As petrol prices spiral, consumers are looking to shop locally, providing an opportunity for convenience retailers to capitalise if they can demonstrate they are offering value for money. Price-marked packs are a proven way of highlighting great value and so, it's no surprise that in a recent poll of independent retailers, 57 per cent said that PMP snacks are even more important in the current climate," Smith says.
Laura Trivulzio, Marketing Director at Peperami and Jack Link's, agrees that many shoppers will be looking for products that are good value for money with the cost of living currently on the rise, as she highlights the variety of pack formats that ensure the right pack size for each snacking occasion.
"Multipacks and larger packs are important for loyal customers looking to stock up on familiar favourites to enjoy for more snacking moments throughout the week. It is important for the IR sector to stock leading brands such as Jack Link's, who invest a significant six-figure marketing spend throughout the year," she adds.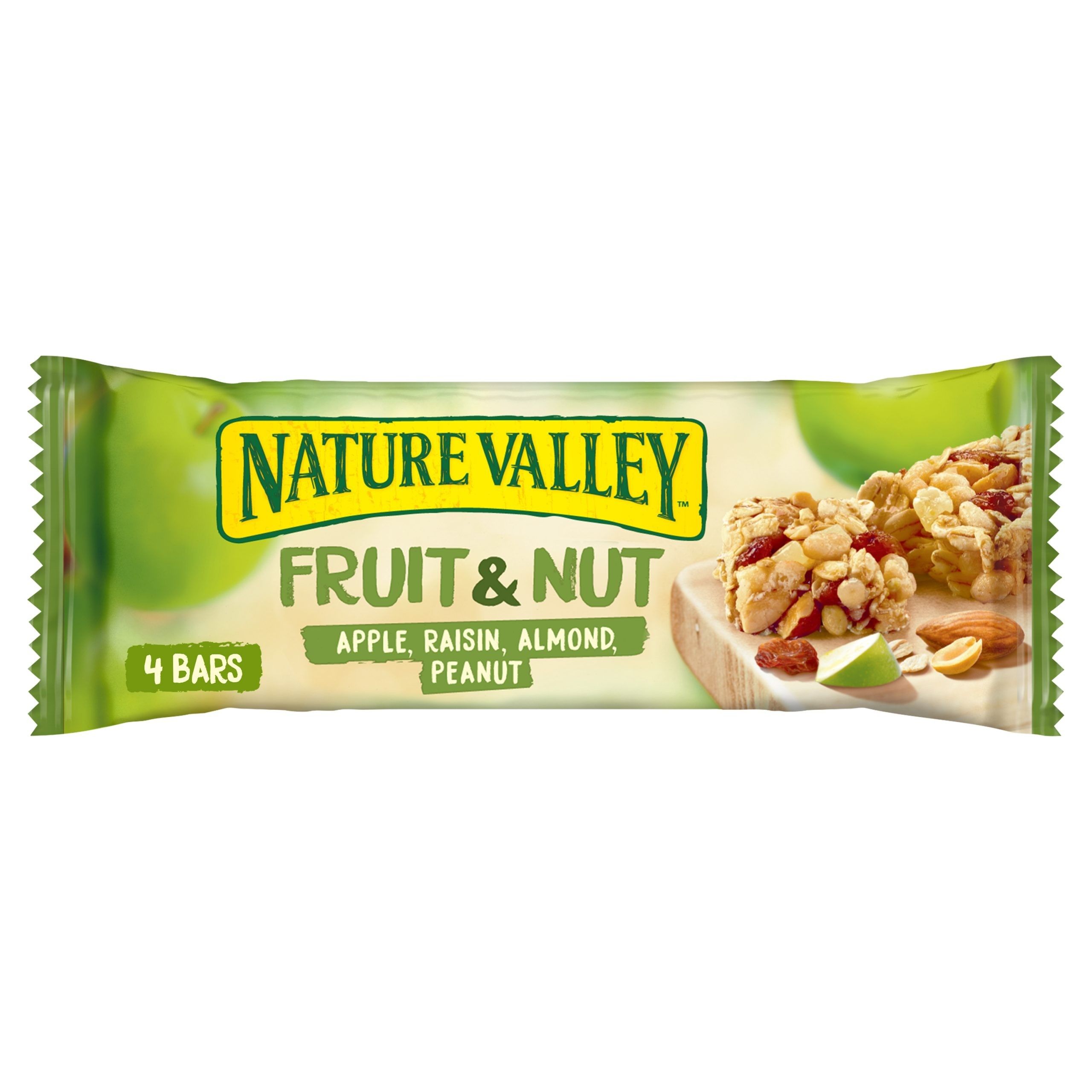 Besides, sales of sharing packs continue to power ahead, making big bag formats a must-stock for independent retailers. According to the IRI data for the 12 weeks ending on 25 June, £1 PMP packs are growing twice as fast as the market (+18.9% vs +9.6%) in the convenience channel.
"It also shows just how important PMPs are in independent retailers' battle to showcase value in the face of the cost-of-living crisis," Smith notes.
"£1 PMPs have been a roaring success which is why Golden Wonder is committed to offering great value at this must-stock price-point. In its 75th year, Golden Wonder goes from strength to strength by delivering on the brand promise of 'more punch per crunch' with Golden Wonder's £1 PMP Snacks range outperforming the market (+35% vs +21%) and Transform-A-Snack being the star performer (+62%)."
KP's Collins adds that £1 PMPs will stay increasingly relevant post pandemic. "Our £1 PMP portfolio is currently worth £66.7m RSV, and is growing at 10.5 per cent. We offer retailers 24 PMPs across the KP range and continuously look to add value to retailers with both variety and promotion," he says.
Reid of PepsiCo recommends retailers to stock a variety of RRP PMPs formats in-store to cater to multiple snacking occasions and signpost value to their shoppers.
"RRP PMPs account for 41 per cent of crisps and snacks value sales in the savoury snacks category and continue to grow at 22.1 per cent vs 2 years ago and 10.3 per cent vs previous year [Nielsen]. Our new Wotsits Crunchy range of 60g RRP PMPs provide an excellent choice for stores looking for strong returns from well-loved brands that deliver taste and enjoyment in an exciting new product format in the most popular pack size," she says.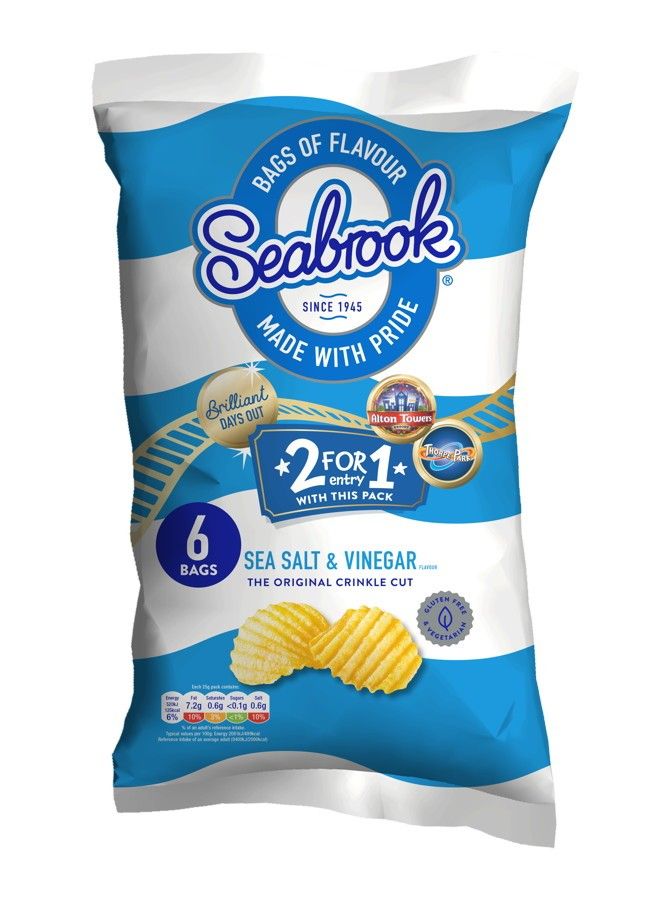 Hooper notes that Seabrook is now the second largest multipack crisp brand and the largest crinkle cut brand in the market, adding that the brand has some exciting plans for the rest of 2022 including a national TV advertising campaign. The brand's Brilliant by the Bagful TV advert is set to run in September for four weeks.
"Our Seabrook multipack range performs exceptionally well with a brand value of £63m. The product is available in a £1.25 price marked variety pack containing Sea Salted, Salt and Vinegar and Cheese and Onion, as well as single flavour multipacks across a range of our core flavours," she says.
"Multipacks are ideal for consumers looking to purchase snacking or food to go products in bulk. Our£1 price marked pack is also very popular with consumers, available in Sea Salted, Cheese and Onion, Beefy and Lea & Perrins Worcestershire Sauce."
The success of PMPs is borne out by their dominance of savoury snack sales in symbols and independents as Smith explains, "With PMPs accounting for over half of snack sales, they are essential for independent retailers who should be stocking the key price points: entry (30p), mid (39p/50p) and sharing (£1)."
Return of on-the-go
In the past two years we've seen a significant shift as shopper dynamics have changed, impacting the buying habits of certain formats. Impulsive on-the-go snacking purchases dropped as shoppers stocked up on bigger packs and sharing formats which continue to perform strongly. More recently however, as restrictions have been lifted, we've seen the on-the-go occasion begin to recover which is helping to drive more sales in snacks like healthier biscuits, cereal bars, and on-the-go biscuits.
"With shopper habits constantly evolving, it's important that retailers carry a strong range of both on-the-go and single serve products to suit more impulsive shoppers out and about, as well as larger formats and multipacks for sharing or in-home occasions," Nash of Mondelēz suggests.
She notes that Oreo is playing a pivotal role in recruiting new shoppers through appealing to families, with 50 per cent of its audience being under 45. Elsewhere, leading savoury biscuit brand Ritz continues to provide a versatile snack great for sharing and nibbling, while offering more options for consumers looking for an alternative to crisps.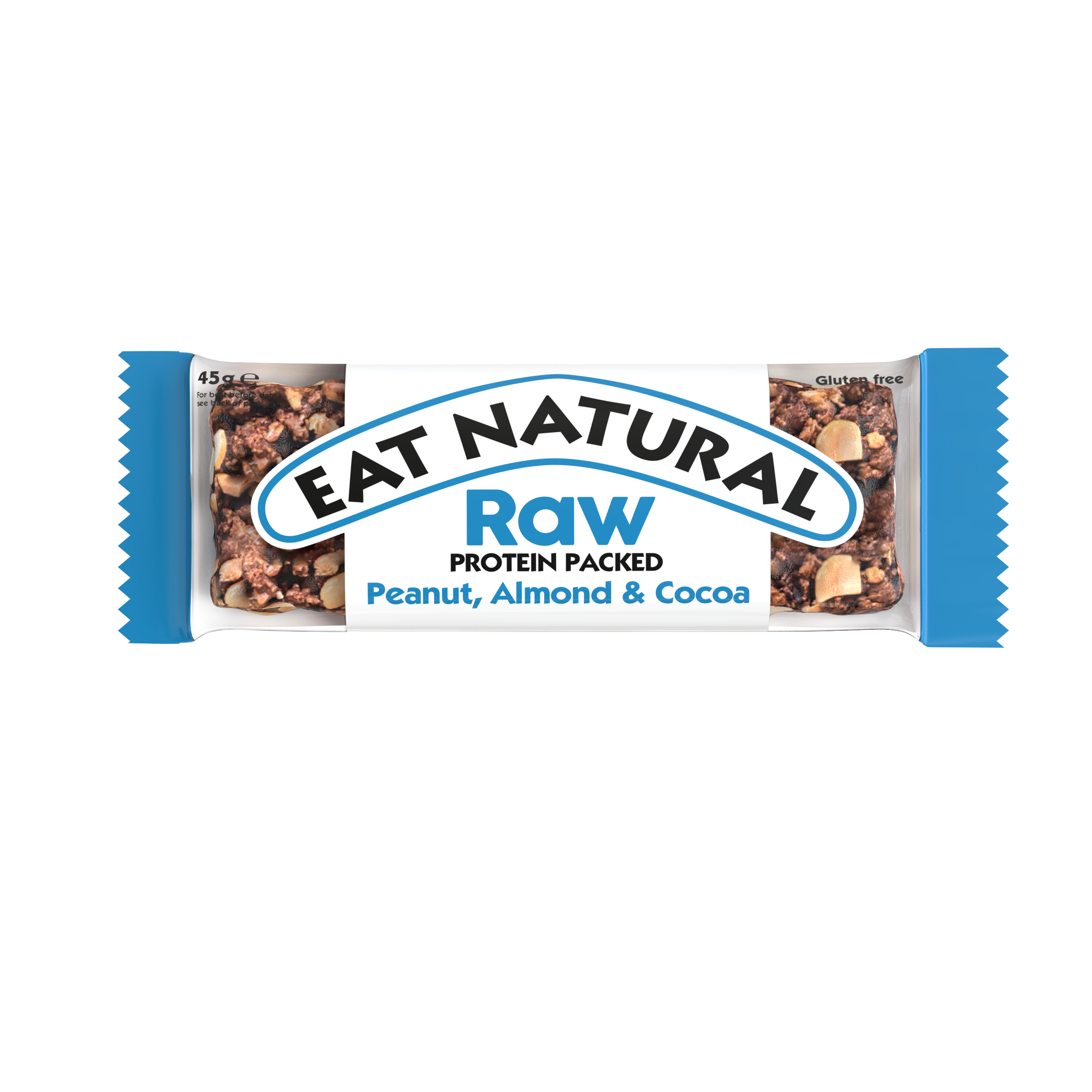 Lucia Gimson, Brand Manager at Eat Natural, also stresses on the increased opportunities for retailers from the on-the-go market.
"Pre-Covid mobility has not fully returned, with movement at workplace/transit stations still 20-29 per cent below levels pre pandemic, however, we are expecting to see sales of products such as snack bars pick up as the home working trend softens and more people head into the office," she says.
"This provides a range of opportunities for retailers to capitalise on impulse purchases as shoppers return to attending more occasions in person, increasing the demand for out of home snacking."
Convenience again remains key for consumers. This is particularly true of those leading busy lifestyles, with many looking for quick, easy and tasty snacking options to pick up on their way out the door. Convenient choices are also becoming increasingly popular for those who are time-poor at weekends. With many consumers dashing out to socialise with family and friends or dropping the kids off at events, consumers are looking for an enjoyable convenient snacking options that also provides a little luxury for the weekend.
"We know that for those purchasing bars on the move, the key driver was a need to make a decision quickly and therefore, retailers should consider stocking a wide range of options," Gimson notes.
"Also important is to offer a variety of formats such as multipacks as this gives consumers, who continue to work flexibly and make fewer store visits, the option to buy products in bulk and stock up on their favourites. Our range of bars are perfectly placed to cater to those who are looking for something quick, easy and tasty – and all are available in single as well as multipacks formats."
Eat Natural has recently launched the new gluten-free Raw bars, which offer an appetising medley of fruit and nuts. The HFSS-compliant bars are available in three varieties: Hazelnut, Dates & Peanut; Peanut, Almond & Cocoa and Almond, Cranberries & Pomegranate.
Functional benefits 
Consumers' expectations in snack bars have over recent years expanded beyond the taste experience. An increasing number of shoppers are now looking to get more from their snacks, and are actively seeking products that can offer functional and nutritional benefits. This growing desire has led to more consumers demanding high-protein, better-for-you products.
"Evidently, high protein, lower sugar, and calories have become key benefits consumers are looking for, and this demand is set to rise throughout the year. Stocking products that tick these nutritional benefits such as protein, will ensure your store has a high level of profit," Trivulzio of Jack Link's says.
Jack Link's offers higher protein, low-calorie, 100% lean beef snacking options. Beef Jerky 25g is under 100 calories and a 70g bag provides 11g of protein. In comparison to other savoury snacks like crisps, meat snacks including beef jerky are usually eaten over extended periods of time, giving consumers a longer burst of energy while eating.
"Jerky meets the needs of those looking for a snack to power them through the afternoon and fuel their days ahead. The functional health benefits of this product range are clearly communicated on pack. Over the next year, snacks with functional benefits will continue to thrive, with consumers reverting back to their busy lifestyles and needing snacks to power them through their day," Trivulzio adds.
Toby Smart of graze concurs. "We understand that health means different things to different people, and everyone is searching for products that suit their individual needs, which is why we've made sure to offer a range of health benefits across our snacking range. All our snacks are made using ingredients from nature and we never use artificial colours, flavours or preservatives. Our savoury Crunch range for example, is packed with veg and high in fibre."
Cereal bar brand Nature Valley offers added benefits through its core platforms Nature Valley Crunchy, made with 100 per cent wholegrain oats and Nature Valley Protein, which is high in protein and fibre. Those key ranges are major contributors to the brand's growth at 4.3 per cent vs LY to £58.7 million.
"Snacks that boost nutrition through added fibre or protein, those fortified with vitamins, or quick ways for consumers to get their five-a-day goals are in demand as shoppers look for snacks that help them reach certain lifestyle goals," Cudal informs.
"We also know more and more shoppers are turning to weight management solutions; the overall weight management snacks category is now valued at £120.7 million. Driving this growth forward is our leading brand, Fibre One, which is now the third biggest brand in the category and a significant contributor to growth at £6.5 million."
Famous for its 90-calorie brownie and square range, the snack got even more enticing last year by reducing the sugar content by a whopping 30 per cent, without compromising on taste.
Eat Natural's Gimson notes that specific functional benefits call outs on pack can certainly attract consumers to those products in the market.
"At Eat Natural, we have two products, Packed with Fibre Apple, Ginger & Dark Chocolate bars and Fibre Packed Fruit & Nut bars, which call out the high fibre content within them. Consumers are becoming increasingly aware of the benefits of fibre in diets so these can help cater to those needs. Our products are also all gluten free and therefore well placed to meet the growing demand for gluten free products," she says.
In addition, they have the Protein Packed range and the recently launched Raw range that cater to the growing demand for functional foods.
Tasty sales
Enjoyment and taste is the biggest and most important consumer need accounting for 32 per cent of Impulse snacking occasions. Shoppers love to experience new textures and strong flavours, which is more important in this channel than in others
"We know that taste is the no.1 driver of choice when buying crisps and snacks, so it's important to meet this demand by stocking a combination of classic favourites alongside new bold flavours too," PepsiCo' Reid states, citing their Convenience Path to Purchase study of 2020. "Shoppers continue to look for ways to add excitement to their snacking occasions, and this is particularly the case for Gen Z's, who over-index in this channel vs other channels."
Cheese, Salted, and 'Hot & Spicy' are the top three flavours for savoury snacks, according to the 2021 PepsiCo Consumer Landscape study.
This study has also revealed how snacking remains a huge part of day-to-day UK life, with the average consumer snacking five times per day. It also identified three key afternoon/evening occasions that make up 42 per cent of all Impulse snacking occasions –fun moments with friends, family time together and  evening unwind and treat.
"Stocking the right sharing formats is key to unlocking growth in these social occasions. In the latest year both PMP and non PMP have seen good growth, with a value growth of 9 per cent and unit growth of 7 per cent. Within our own portfolio, sharing packs across our core Doritos range (+3.8%), Sensations (+7.8%), and Pipers (+47%) have performed strongly since last year, as consumers seek larger formats that can be enjoyed with multiple people [Nielsen], Reid adds.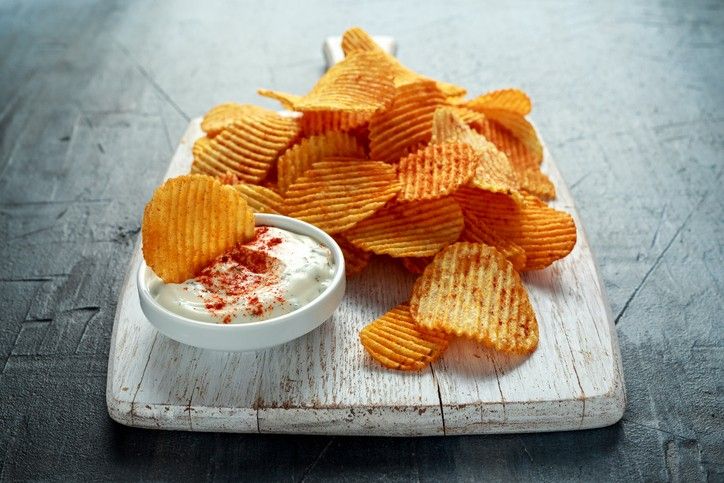 Collins of KP Snacks also agrees that 'Together Time' is the largest category opportunity due to the size of the sharing occasion. "Consumers continue to spend more time at home due to the lingering impacts of Covid-19 and trends towards more cautious spending, fuelling an increased desire to make at-home occasions feel more special," he notes.
The sharing segment is the largest in CSN, worth £1.4bn and growing strongly at 7.8 per cent MAT [Nielsen]. Snacks are a hugely important part of the sharing occasion, with 49 per cent say they are a must have for an evening in, according to a Mintel study last year.
With shopper missions continuing to evolve, it's never been more important for retailers to follow the needs of their shoppers and merchandise their ranges accordingly. PepsiCo research finds that one in five (20%) retailers intend to re-merchandise their savoury snacks fixture, with one third (33%) planning to maintain a wide range of multipacks and large sharing bags and another third (33%) planning to increase the number of single packs they offer.
To conclude, Crisps, Snacks and Nuts is a fast growing, priority category with huge scale. Worth £3.6bn and growing at 6 per cent YOY [Nielsen], CSN shoppers are spending an extra £100 in the category, 14 per cent YOY [Kantar]. And with 67 per cent more people choosing convenience for 'main shop' and one in five baskets containing a bagged snack, CSN represents an important opportunity for retailers to grow sales and footfall.