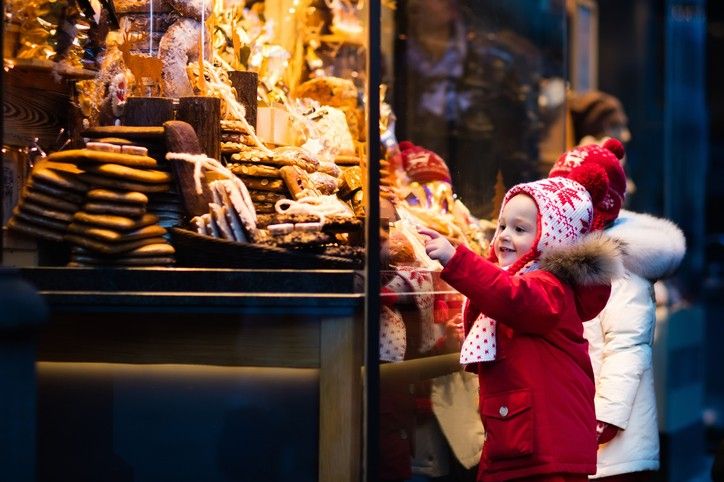 Well, as the chill sets in and mood turns festive, chocolates and candies start popping-up in the stores, much to the pleasure of retailers as well as shoppers. After all, the sight always holds the promise of good times ahead.
Christmas is undoubtedly the biggest calendar event for sugar confectionery. As we emerge from the pandemic, shoppers are equally excited and are looking forward to a back-to-normal, jovial, family occasion, just as Christmas used to be, filled with candies and chocolates.
Market figures say Britons usually spent more than £450 million on groceries during the 12 weeks leading up to Dec 30, with confectionery and festive gifting taking the lead.
Despite the pandemic gloom last year, figures for 2020 support the view that Christmas was pretty good, especially in the sweet section though gifting sales indeed took a back seat. Silver lining here was that since the country went into another lockdown around this time, people shopped more locally from independent stores, increasing the sales there by 9.4 per cent.
Like Baker Street Stollen Loaves and Marzipan Stollen Bites achieved sales in excess of £1.4m– with more than 60 per cent of the revenue driven by the innovative 'Stollen Bites' format.
No wonder, the bakery brand has extended its seasonal range for 2021 as well, Chris McLaughlin, Commercial Director at St Pierre Groupe, which owns the Baker Street
brand, told Asian Trader.
"Christmas offers an opportunity for indulgence. With consumers set to be reunited this season, we're extending the Baker Street range to offer more options for 'festive snacking'," McLaughlin said.
Chris Smith, marketing communications manager at Hancocks, echoed the similar sentiments, adding that independent store owners should ensure that they are stocked up as early as possible.
"With shoppers unable to get out and purchase gifts through the previous lockdowns, we are expecting the Christmas rush to happen even earlier this year and drive an even stronger demand for festive stock," Smith told Asian Trader.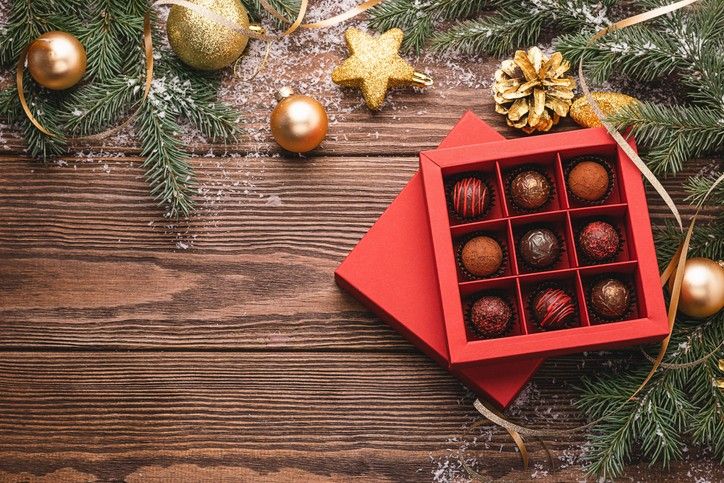 Mondelez International is also bringing new treats and all-time favourites for the 2021 Christmas season across confectionery and biscuits, from much-loved brands Cadbury, Oreo, and Maynards Bassetts.
Shoppers' excitement for Christmas 2021 is also, however, getting dampened due to worrisome reports of shortage owing to supply chain crisis. The reports are thus leading Britons to stores a bit earlier than usual this year. Therefore it is better to stock well extra early.
Reports of stockpiling are also coming in, especially after Nestle's statement that it is "working hard" to make sure the Christmas favourite treat is on shelves before Dec 25.
So this year, retailers should stock up well extra early as advent calendars, selection boxes and chocolate tins are already being cracked open in many households as we speak.
Candies and Chocolate
Chocolate is a key category at Christmas, so it's no brainer that retailers should prepare now and well to maximise shoppers' seasonal spend. Data analytic firm Edge by ascential hinted towards increasing Brit's bias towards chocolates over candies when it claimed in a recent report that in the weeks leading up to Halloween, the number of SKUs in the sweets category declined but those of chocolates saw an uptick.
Susan Nash, trade communications manager at Mondelez International, feels that the opportunity for independent and convenience stores has already begun and will last until the end of December. She pressed that retailers should stock the right range at the right time.
"This month, the 'Self-Treat' section takes prominence as the core Christmas season really begins and shoppers start to treat themselves and loved ones to self-treat and novelties confectionery such as Cadbury Mini Snowballs and Little Robins," Nash told Asian Trader, adding that retailers should also begin the 'Countdown to Christmas' with advent calendars and tree decs.
Giant Tubes are the ultimate traditional stocking filler, loved by shoppers for offering something fun, festive, and great value for money. The category alone is worth a substantial £27m in the UK.
Great option as stocking filler, the all-new limited-edition Cadbury Dairy Milk Winter Orange is a great treat for chocolate orange lovers and should be a key addition to every retailer's festive range. RRP at £1.49, weighing 95g, this year's launch comes with an impactful winter-themed design for strong stand-out on shelf.
Also back with a new design for this season is Cadbury Snowy Fingers. The white chocolate Cadbury Biscuit Fingers limited edition winter boxes have strong standout on shelf with a snow-themed design.
Sharing packs do particularly well at Christmas with 74 per cent more packs are brought during Christmas as compared to the rest of the year.
Maynards Bassetts' iconic seasonal sharing bags will be making a return this season, with a new, eye-catching design.
Haribo' festive favourites are also returning to shelves to drive impulse sales this Christmas, with novelty treats such as Puck Penguin, Giant Trees and Starmixmas joining the celebrations. Themed and fun, these seasonal lines are perfect for sharing.
Mondelez International's Fry's is relaunching its selection box, with a new design as well as an exciting new product mix inside. This includes Turkish Delight, Fry's Chocolate Cream, Fry's Peppermint Cream and Fry's Orange Cream.
Also, this year Cadbury Roses and Cath Kidston have joined forces to encourage retailers and shoppers alike to say a heartfelt thank you this Christmas with a limited-edition tin.
Shopper favourite Cadbury Heroes has a new look this year to ensure a bold and eye-catching position on shelf as consumers look for treats to share with loved one this season.
Also returning is shopper favourite Mini Snowballs, the number one novelty treat which grew by 8 per cent last year. Recent launches Little Robins (Hazelnut Creme and Chocolate Noisette) and Jingly Bells (classic and Daim variants) will also delight shoppers once more this season. Cadbury Dairy Milk Snowman novelties are returning in a new impactful design, including the Orange flavour as well as Classic.
Finally, within tablets, Cadbury Dairy Milk Gingerbread and Cadbury Dairy Milk Winter Wonderland will hit shelves once again this season.
Cadbury's Hollow Santas, Cadbury Crackers and Freddo Plush Toy Gifts will return as well to give retailers a full portfolio of Christmas treats to range in store.
Ferrero has also unveiled an array of new products across its chocolate confectionery brands for the Christmas season. The range includes refreshed novelty figures across Kinder, Ferrero Rocher and Thorntons to provide both individual treats and sharing formats to meet shopper demand for all occasions as well as advent calendars.
Ferrero is expanding its Grand Rocher range with Grand Rocher Dark 125g. The Thorntons moulded figures range will be relaunched with a new Cheeky Reindeer and Cheeky Elf 90g.
Nestlé too has unveiled a seasonal range of new arrivals and long-time favourites for Christmas this year, including KitKat Santa, AERO Dreamy Snowbubbles and Milkybar Reindeer.
There is also a debut Christmas Collection from Dairy Box, with a range of seasonal flavours including gingerbread and Christmas pudding.
When it comes to giant tubes, shoppers will love Nestle's family favourites including Rowntree's Fruit Pastilles and Randoms, Smarties, Milkybar, Rolo and Munchies. Not to forget Nestle's KitKat Senses, which features individually wrapped chocolates, Aero Bliss Mixed Selection in milk chocolate, and Matchmakers in cool mint, zingy orange, salted caramel and gingerbread varieties.
Selection boxes are one of the best when it comes to stocking fillers.
Available from Hancocks are a variety of brands including Maltesers & Friends Selection Box, Cadbury Selection Box Stocking and brand new Nestlé Christmas Selection Box.
Best in Bakery
Festive snacking is definitely a thing and when it comes to afternoon craving during Christmas festivities, small-sized cakes come in handy. No wonder, in the four weeks to Christmas, the cake category grows from £101m to £143m.
Baker's Street Stollen range has been quite a hit over the past couple of years so it is clearly a good bet for store-owners.
"Ahead of launch last year, research showed almost 50 per cent of consumers buy Stollen over the Christmas period, so the opportunity was clear.
"Whilst 53 per cent buy Stollen to enjoy with friends or family at home, 30 per cent buy it as a snack for themselves with more than half (51 per cent) saying Stollen is perfect for an afternoon snack. We developed a range to cater to these occasions, with traditional loaves and innovative Stollen Bites designed for snacking or sharing," McLaughlin informed Asian Trader.
OREO Festive Favourites, which returns this year with a selection of OREO's most-loved SKUs including the iconic Chocolate flavour sandwich biscuit with a vanilla flavour, RRP at £2.99.
Mondelez is also bringing a limited-edition box of OREO Snowy Enrobed Biscuits containing original Oreo biscuit, richly covered with a white chocolate flavour coating and OREO Yard, a perfect option as stocking filler.
Cadbury Snowy Fingers and Cadbury Festive Friends Biscuits- much loved biscuits half-covered with milk chocolate in seasonal shapes including bitesize Santa, snowman, reindeer and penguin- are also expected to catch shoppers' attention.
Mars' Galaxy cake ranges and Mars Chocolate Drinks also have been quite a festival-favourite.
Mars' Galaxy Salted Caramel Cake Bars, with a soft chocolate sponge and topped with delicious salted caramel, feature an eye-catching snowman on pack while Galaxy Orange Cake Bars, a soft chocolate sponge topped with orange chocolate cream, feature a scarf wearing penguin. Both the products will catch little ones' attention for sure!
Great for Gifting
Gifting is another aspect which helps in pushing confectionery sales of retailers. The segment usually gets kick started on Halloween and lasts until Easter, reaching its peak in Christmas.
The confectionery gifting market is buoyant. Sharing boxed chocolates account for the biggest share of the market with 42 per cent of value sales, worth £381m. The segment spans from mainstream boxed chocolate (worth £145m) through to luxury boxed chocolates (worth £202m).
"The top three attributes shoppers look for in food and drink gifts are quality (65 per cent), authenticity (41 per cent) and attractive packaging (39 per cent), which stands us in good stead," McLaughlin said, adding that each product from Baker's Street "is made with authentic ingredients to a traditional recipe" and packaged in stand-out festive branding.
Smith from Hancock too presses on the importance of stocking gifting packs at stores and that too, in as many varieties as possible and well ahead in time.
"Festive chocolates and sweets are definitely most likely to be given as gifts, which is why at Hancocks we ensure we have lots of options for retailers in attractive and festive themed packaging," Smith said.
Selection boxes are one of the best classic stocking fillers. Available from Hancocks are a variety of brands including Maltesers & Friends Selection Box, Cadbury Selection Box Stocking and brand new Nestlé Christmas Selection Box.
Haribo's Christmas range combines family favourite products in formats suitable for gifting, with a themed and fun collection.
"At Christmas we need to appeal to both the shopper and the person that is receiving the gift. This means presenting a range that combines value with quality for the shopper, while driving the excitement and treatability that fans expect from the brand at Christmas," commented Claire James, Trade Marketing Manager for Haribo UK.
"This is why we deliver seasonally-themed treats alongside family favourites that are
perfectly packaged for gifting," he said.
Other must-shelf gifting items are popular packs by Haribo including Sweet Medley.
Featuring Starmix, Tangfastics, Supermix, Giant Strawbs, Jelly Beans and Jelly Babies, Sweet Medley (480g) box adds much-needed variety- definitely a perfect gift!
Haribo has Christmas sharing all wrapped up with tubs and pouches that are perfect for seasonal celebrations. Share the Happy Tub (600g) and the Duo Pouch (450g) are great examples that sell well during festive times.
With 6.5 million households in the UK buying advent calendars making this mini- segment a market worth £47m, this is another crucial segment that should not be overlooked by store-owners. Britons are shopping earlier and earlier each year to avoid the disappointment of not being able to get their hands on one before Dec 1 so it is better retailers are well-stocked in this section, Smith said.
With the biggest and best range of branded confectionery gifting, Hancocks also has lots to offer retailers looking when it comes to advent calendars. The iconic Cadbury Dairy Milk Advent Calendar is one of the most-selling advent calendars. In fact, it is claimed that this product alone has a 33 per cent share of total advents. This year the much-loved calendar has a new and improved design, as well as new moulds to enhance the consumer experience.
Another ideal gifting option in eye-catching packaging, Cadbury and OREO Selection Box is back, filled with both Cadbury and OREO biscuits, including iconic brands such as Cadbury Fingers. RRP at £4.00, the box weighs 500g.
Not to forget the season-favorite OREO Seasonal Tin, filled with classic, chocolate and golden OREOs. The product makes a great gift for the season, with a festive design. RRP at £6.00, it weighs 396g.
The multipack of Freddo Christmas crackers, each filled with two delicious Cadbury classic chocolates and a surprise toy inside, helps retailers offer parents a convenient and fun gifting solution for families with kids and for some little devils at home.
Another great gifting must-have for retailers is Cadbury seasonal favourites wrapped up in one delicious festive collection with recyclable packaging. Consisting of Cadbury Dairy Milk Winter Wonderland bars, a Cadbury Dairy Milk Gingerbread bar and brand-new Cadbury Dairy Milk Orange Winter edition bar, the collection makes an ideal Secret Santa gift for a friend or loved one.
Also returning this season is shoppers' favourite Cadbury's The Great Big Box of Fingers.
What's new
Edible Christmas tree decor is something new and exciting which is gaining momentum over the past couple of years, with Mondelez bearing the torch here.
"Edible Christmas tree decorations are also a huge festive trend. We are giving retailers the chance to provide customers with lots of options including Bonds Santa & Snowman Chocolate Tree Decorations Drum," Smith from Hancock said, quipping along that with 100 delicious treats in each drum, "customers may struggle to keep them on the tree for long".
Cadbury Tree Decorations not only add festive excitement in the store but also makes for a lovely surprising treat.
Retailers can add some festive excitement in store with Cadbury Tree Decorations, with reduced packaging. Filled with tasty Cadbury chocolate, the decorations make a lovely treat in the lead up to Christmas, driving sales in the Tree Decorations segment.
Nash from Mondelez International feels retailers should prepp themselves to begin the 'Countdown to Christmas' with advent calendars and tree decs.
"Finally, as we enter December and the big day approaches, retailers must deliver 'Christmas Magic'', when shoppers are increasingly looking to trade up, by stocking up on gifting and selection packs to drive maximum sales from festive shoppers," she said.
New tastes, newer flavours continue to entice shoppers during the festive season.
"Products that offer something new will be popular and Baker Street's NPD is designed to help retailers capitalise on emerging consumer trends. Our new Stollen Cookies are a testament to that; by combining the lovely Christmas taste of traditional Stollen with a familiar Cookie format, it offers consumers an 'easy' way to try something new," McLaughlin from Baker's Street said.
With one in six Britons planning to eat Stollen, it is undoubtedly now a Christmas menu staple with a market worth of £18m. Baker's Street is determined to tap this potential by introducing new flavours.
"There are flavours that are perennially popular during the festive season and this year, Baker Street has added Chocolate & Orange Cake Truffles to its range, providing opportunities to tap into both the gifting market and the snacking occasion thanks to its multi-pack format," he said, adding that the range can be picked as "a last-minute offering to take round to a friend, left out as festive nibbles for guests, or bought as an indulgent treat for solo-snacking".
Nostalgia is also the flavor of the season with many manufacturers relaunching or bringing back the decade-old bestsellers to touch the cords with adult shoppers. Retro ranges are in demand, claimed by Mintel Sugar Confectionery Report 2020, which states that 63 per cent of sweet eaters agree that retro sweets are a cool gift for adults and 68 per cent of sweet eaters enjoying sharing sweets they had as a child with their family.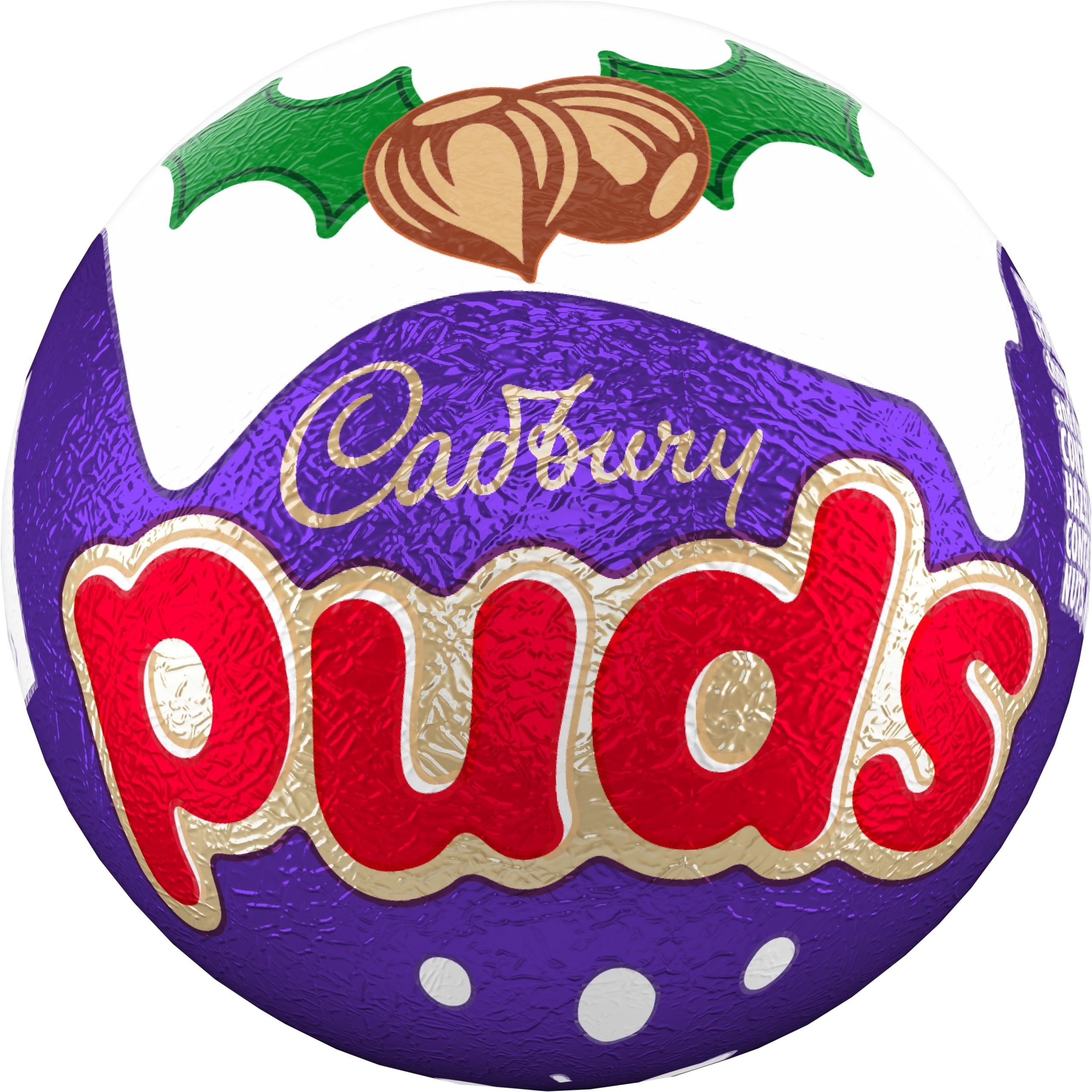 Returning to retailers' shelves for the first time in nearly 20 years, Cadbury Puds was last on sale in 2003. With its truffle centre, hazelnut and rice crisp pieces covered in the nation's favourite chocolate 3, Cadbury Puds are sure to be a hit once again with those looking for a touch of nostalgia and is one of the key launches of Mondelez this season. With impactful packaging to stand out on shelf, Cadbury Puds are sure to catch shoppers' attention, rushing in their childhood memories.
Smith banks on Hancock's new range of advent calendars and recommends the store owners to stock it well.
"At Hancocks we are offering a wide range of chocolate advent calendars for 2021. These include calendars from popular sought after brands including brand new Lindt Teddy 3D Advent Calendar, beautifully presented and sure to catch customer's eyes.
Other new advent products include the Cadbury Pop Up Advent Calendar, Lindt Advent Calendar and Kinder Bueno Advent Calendar," he said.
Also new for 2021 is Cadbury Festive Fingers Selection, combining shopper favourites- Cadbury Dairy Milk Fingers, Cadbury Bournville Fingers and Cadbury Orange Fingers, while tapping into the adult gifting segment. The new launch is a great present for a loved one, or to be shared with family.
This year Cadbury is also introducing an all-new engaging advent calendar, allowing shoppers to build and decorate their very own pop-out Christmas tree throughout the month of December. With every Cadbury chocolate door opened, there's a festive decoration to add to the pop-up Christmas tree featured inside the pack, with an innovative design for strong stand-out on shelf.
Following the unveiling of a new and fresh brand identity for Green & Blacks that links the brand back to its core founding values, the advent calendar has seen a revamp this year. Helping retailers to tap into premium advent calendar sales, this calendar makes an impressive gift or treat.
Cadbury is also launching Cadbury Dairy Milk Chocolate House. The NPD is a great activity to be shared with family and friends over the festive season. Made up of Cadbury White Buttons, Cadbury Dairy Milk Gingerbread, Cadbury Dairy Milk Winter Wonderland, Cadbury Dairy Milk tablets and Cadbury Flake, there is something for every taste bud.
Tips for Store-owners
As customers have started making more and more trips to the shops to stock up on groceries and festive decor, now is the time for independents to start displaying boxed confectionery ranges for gifting as well as self-consumption.
It is always great to prep-up the store- to bring in some holly-jolly Christmas spirit. It is recommended to go easy on the colors and stick to lots and lots of white and silver and gold. And of course with a splash of red!
Baker's Street will support its expanded range throughout Q4 with in-store promotions, branded shippers offering in-store standout, a dedicated social media campaign and consumer-facing PR activity. Throughout the season, all Baker Street brand touchpoints will adopt the Christmas-market-themed creative to assist in building brand awareness for the range.
Having a large tree at the centre or at the front of the store is another great way to intrigue shoppers, especially if the tree is decorated with new Christmas ranges- an easy and interesting way of showing them off.
Stocking a small selection of boxed confectionery alongside other festive lines is a great idea to trigger impulse purchase.
Christmas rush is coming earlier this year. It is better for every retailer to get ready and stock up well.
"The best way for independents to get ahead is to ensure they are stocking a variety of products as early as possible. With shoppers unable to get out and purchase gifts through the previous lockdowns, we are expecting the Christmas rush to happen even earlier this year and drive an even stronger demand for festive stock," Smith pointed out.
Bonds Milk Chocolate Santa Net and Milk Chocolate Reindeer Noses Net are also perfect stocking fillers and sell well in convenience stores when presented as 'easy grab' items for customers so can be kept around POS.
Also, people always tend to forget things during festive rush, whether it's tin foil for the turkey or soft drinks, not to mention more day-to-day items like batteries so store-owners should plan the POS well and creatively.
Britons are still worried about going to crowded city centres though they are looking forward to house parties and family gatherings this year, bringing another year of good sales for convenience store owners. Stocking up some healthier alternatives is also a good idea for health-conscious Brits.
Holidays have a way of bringing people back to their childhood and with nostalgia ranking high this season, adventurous store owners can capitalize on this feeling by incorporating something old-fashioned into the overall theme- something which can trigger happy memories, resulting in more sales and happy faces.