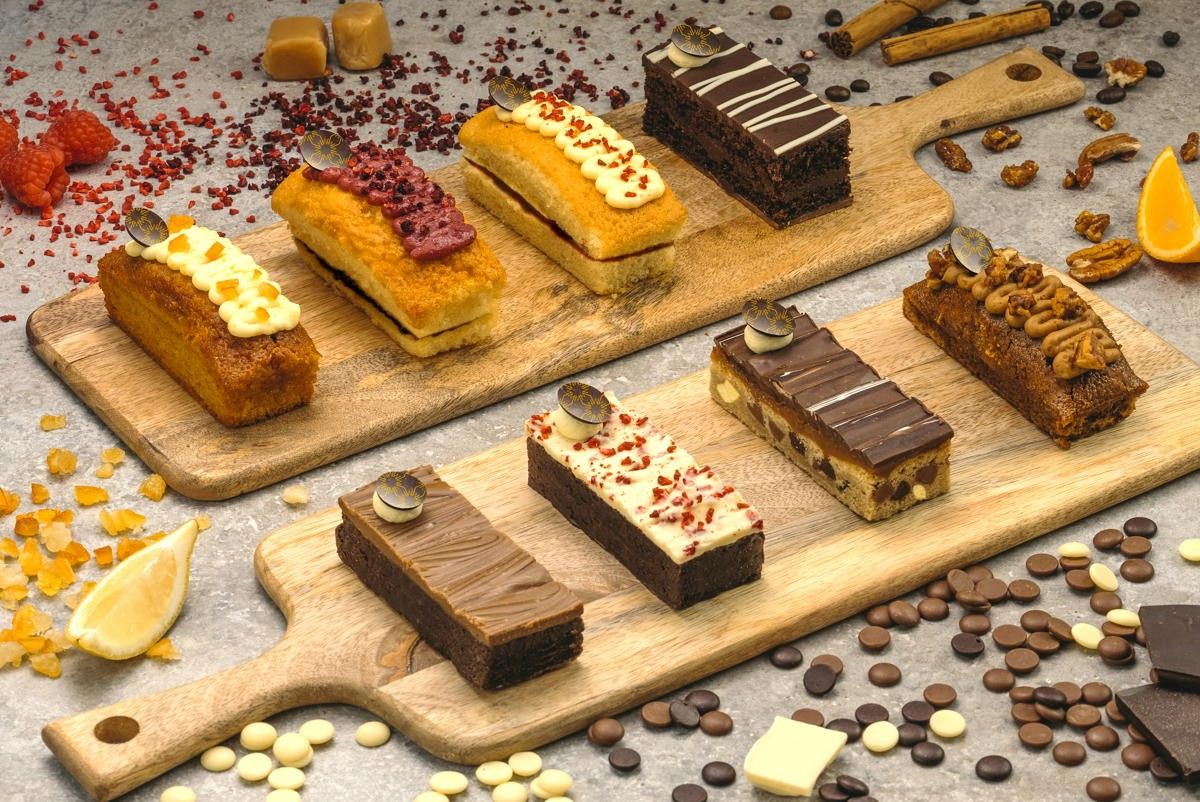 Leading bakery brand Warburtons has launched a new range of premium sweet treats, Ellie Warburtons cakes.
Available exclusively from pop-up shops in Skipton and Harrogate as part of a trial, the new brand offers eight flavours of sweet cakes including the wonderfully indulgent Cookie Dough with Caramel Slice and zesty Lemon with Blackberry Compote.
Warburtons said its investment in Ellie Warburtons cakes is the brand's latest innovation in a long list of products that go beyond the core bread category to meet changing consumer tastes. The range of cakes aims to meet the high demand for premium quality cakes driven by 'The Bake Off' effect and the current lack of there being any large-scale premium cake brand on the market.
"We are thrilled to introduce the Ellie Warburtons range of deliciously indulgent cakes. This is an exciting new venture for our family business and we are taking very much an entrepreneurial approach to how build the brand while bringing with us the core of Warburtons ethos – quality and taste," Jonathan Warburton, chairman of Warburtons, said.
Rather than being a product extension for Warburtons, Ellie Warburtons Cakes are being launched as a sub-brand that will be trialed by the company for six months, with plans to make the cakes widely available, depending on the outcome of the trial.
The premium cakes will now be available from two local pop-up shops in the Yorkshire hotspots of Harrogate and Skipton where cakes will be sold individually and prices at £3. The Skipton pop-up opens on 28 May and the Harrogate pop-up launches on 4 June. Both pop-ups will be open throughout the summer and will be followed by a national launch in June where consumers will be able to order the cakes online for delivery direct to their home.