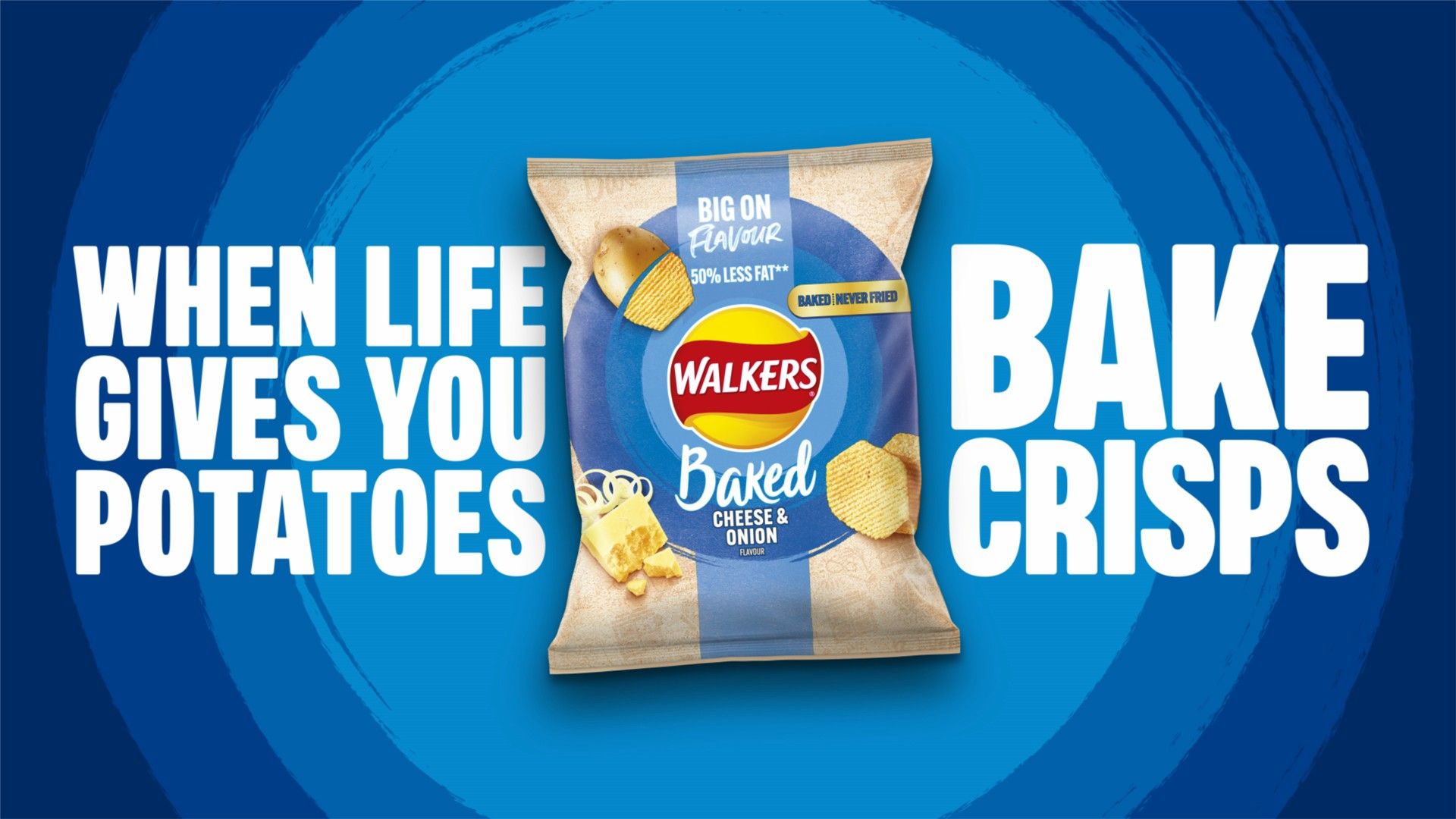 Following the launch of Walkers Baked Cheese & Jalapeno flavour in August and the re-design of the entire Baked range, Walkers has launched a new campaign which will run until mid-November. Tapping into the nation's long-standing relationship with baking, the new TVC highlights the taste led nature of Walkers Baked, alongside it's healthier credentials.
"We know that enjoyment is the number one driver of choice during snacking occasions. Our new taste led campaign taps into this demand, reframing Walkers Baked in consumers' minds from just being a snack with less fat, to a snack that is delicious and tasty," said Rachael Smith, Walkers Senior Marketing Manager. "We are a nation of bakers. We bake for fun, for flavour, for texture, for love and this isn't any different when we bake our crisps."
With more than 75 per cent of consumers not having tried the product in the last year but over 50 per cent of buyers repeating their purchase, this campaign will bring widespread awareness of the range's taste credentials and will help to boost sales across the range, making it a must stock for retailers.
The campaign will be supported by a multi-million pound spend on media and contributes towards PepsiCo Positive – PepsiCo's strategic end-to-end transformation plan with health and sustainability at the centre, which outlines the company's ambition and dedication to inspiring consumers to make positive choices. The Baked range contributes towards PepsiCo Positive's ambition for 50 per cent of total snack sales to come from non-HFSS products, or those with portion sizes of 100 calories or less.