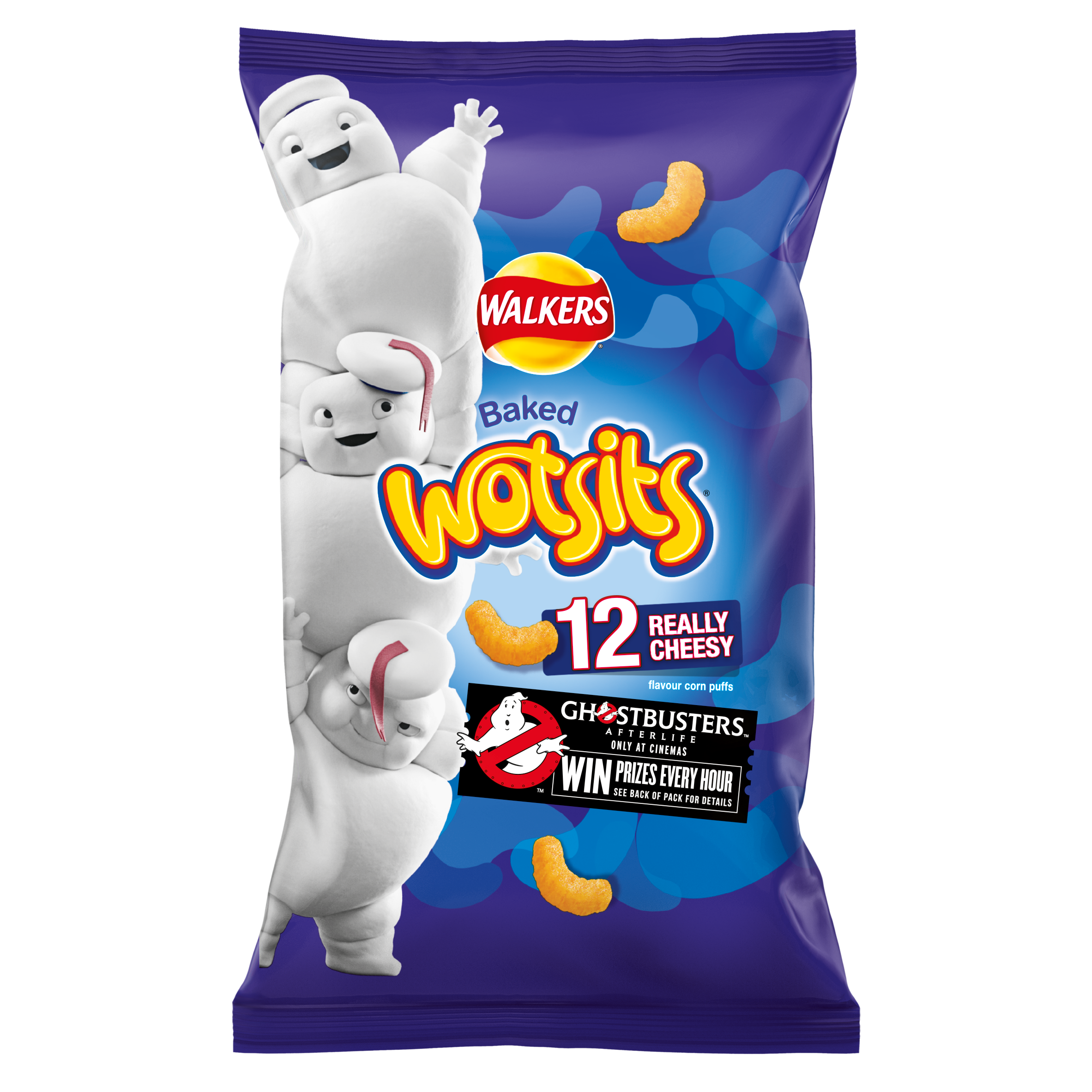 To celebrate the release of Ghostbusters: Afterlife (exclusively in cinemas from 19th November 2021), Walkers Snacks brands are offering Halloween shoppers the opportunity to win scarily good prizes every hour via an on-pack promotion. Running from 1st October to 30th November, this is the first major collaboration to run across Walkers top five snack brands in many years. 
It features an incredible prize pool including VIP screenings of Ghostbusters: Afterlife, Sony gadgets, or the grand prize – a trip for two to New York!
Halloween has been a key occasion amongst shoppers. Last Halloween (October 2020) the sales of salty snacks were 7 per cent higher than the rest of the year which demonstrates the importance of this occasion for retailers – ensuring they stock a selection of savoury snacking options in a range of formats.
Launching the on pack promotion in association with Ghostbusters: Afterlife will certainly evoke nostalgia amongst parents and place Walkers front and centre for those looking for a Halloween snack.
Will Robinson, Portfolio Lead for Walkers Snacks at PepsiCo, comments: "The collaboration between Walkers and Ghostbusters: Afterlife is the perfect treat for Halloween. With eye-catching imagery from the film across the packs, they're sure to jump out at shoppers.
"As a key occasion for retailers to tap into, we're also driving further awareness of the promotion in-store, with a range of POS materials and displays to create further visibility. They're sure to help retailers drive savoury snack sales during the run-up to Halloween."
Jeffrey Godsick, EVP of Global Partnerships and Brand Management, and Head of Location
Based Entertainment at Sony Pictures Entertainment, comments: "What better way to celebrate the return of the iconic Ghostbusters than to partner with the UK's biggest snack brand 2 . The unprecedented scale of our relationship with Walkers snacks is truly incredible, ensuring audiences across the UK and Ireland will get a taste of the exciting movie to come."
For the chance to win, shoppers need to visit the promotional website (www.walkers.co.uk/ghostbustersafterlife) and enter their full name and email address to find out instantly if they've won one of the amazing prizes.
The Walkers Ghostbusters promotion kicks off on 1 st October and will end on 30 th November, running across each Walkers Snacks brand* in multipacks, grab bags, RRP £1 PMPs, and sharing bags.