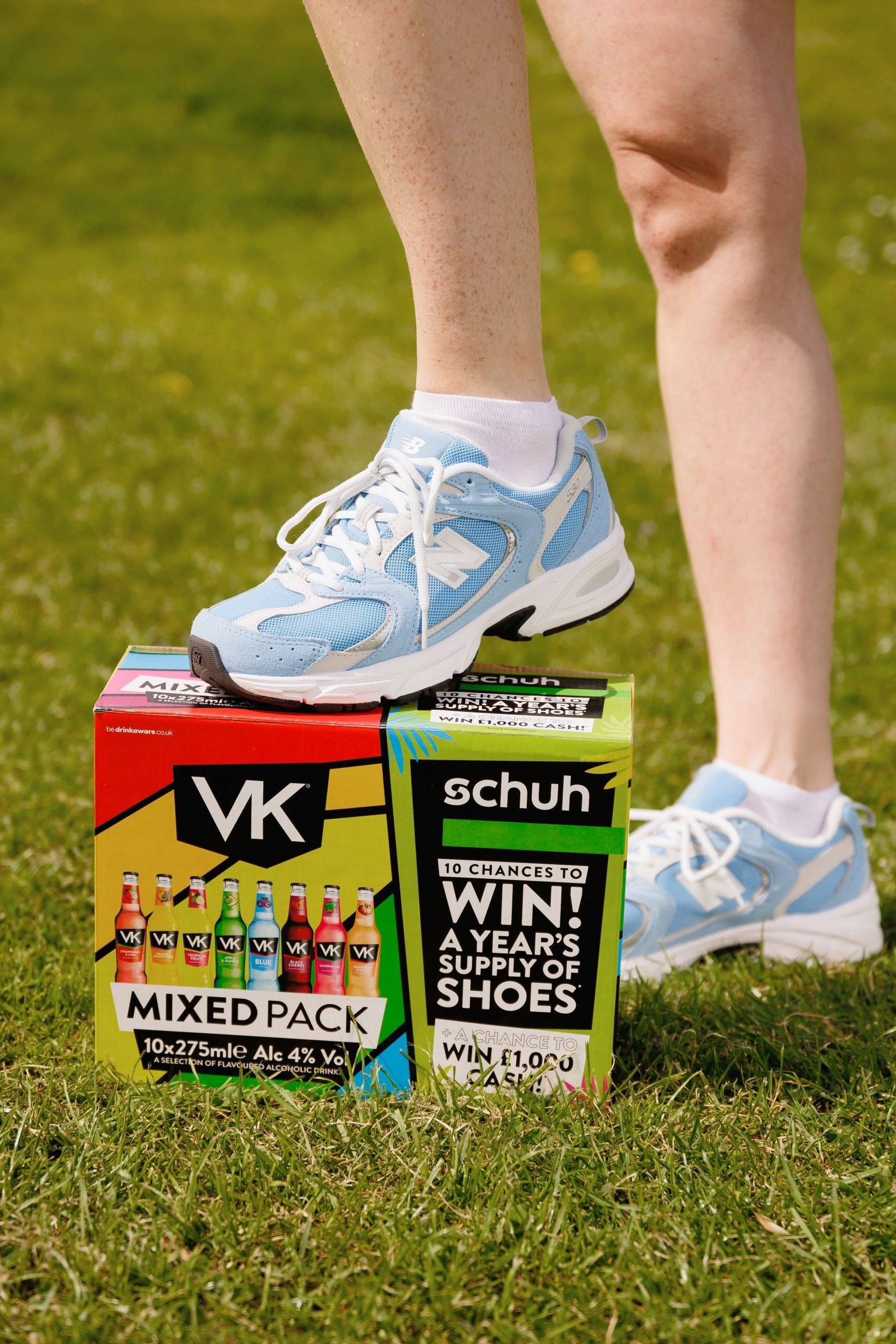 VK is once again partnering with fashion footwear retailer schuh to sweeten up their fans' summer. The campaign celebrates the release of this year's limited edition 70cl sharing serve Kiwi & Pineapple, available in convenience stores from the 25 May.
As the key emerging flavour of 2022, pineapple and tropical fruit flavours continue to be popular with bright shades inspiring positivity and escapism.
Following the success of last year's summer campaign, VK are back with their exclusive on-pack promotional giveaway with schuh, featuring over ten chances to win a year's supply of shoes from schuh, with one participant also winning a £1,000 cash prize.
The limited-edition Kiwi & Pineapple flavour will be available only at select convenience stores.
Alongside the giveaway this summer, VK will be hosting a range of exclusive merch giveaways for their most devoted fans on Instagram. #WeAreSummer campaign is one not to be missed.
"Following the success of last year's campaign which saw over 20,000 consumers entering the competition, and the demand for last year's limited edition Ultra Violet outstripping supply, we are extremely pleased and excited to announce a summer partnership with schuh," said Charlie Leaver, Head of Brand at Global Brands. "Working with another fantastic gen Z brand that aligns with our values and consumer base helps build engagement with our fan base and will kick off another fantastic summer for the brand. It was natural for us to refresh our campaign for summer '23."