Around 1,000 illegal vapes seized from a shop in Notting Hill Gate, London following a raid by the trading standards officers.
The vape pens seized has a variety of tank sizes ranging from 5ml to 16ml with 3,000 and 7,000 puffs – over eight times the legal limit in the UK. Legal vapes would usually give 600 to 800 puffs and have a 2ml tank size.
The team also discovered 27 travel adaptors deemed unsafe for use along with nine pouches of oral tobacco and 62 packets of shisha tobacco.
Kensington and Chelsea council said the business will now be under investigation and appropriate formal action will be taken to ensure unsafe products are not sold by this trader in future.
Since 2022, the council's trading standards team has seized over 4,000 illegal vapes, worth £30,000, in the borough, it added.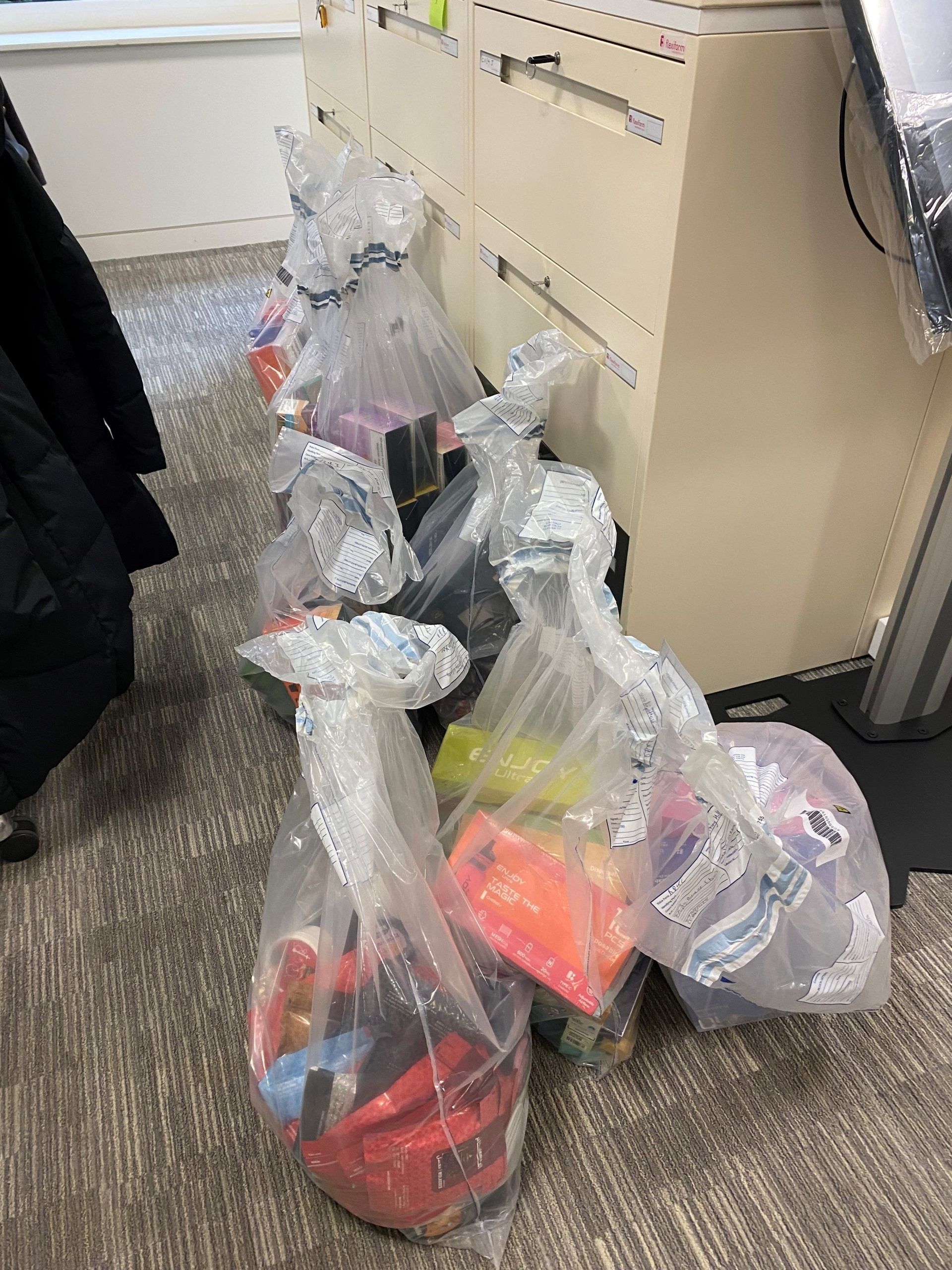 "Illegal vapes are becoming prominent in shops around London with unscrupulous businesses selling non-compliant and oversized fake vapes. It is becoming a growing trend amongst young people who are unaware that they are buying fakes and the risks it carries with it," Cllr Josh Rendall, lead member for local economy and employment, said.
"This is a fantastic result for our trading standards team who have been working hard to remove these illegal and dangerous products from our streets and continue to educate retailers about the risks they pose. We encourage residents to report any concerns about any suspected illegal products to our trading standards team."
The council said the trading standards team will be conducting a series of test purchases in the borough over the coming months to ensure such vapes are not sold to under-18s. It will also undertake awareness drives among consumers and retailers as some are not aware they are buying and selling illegal vapes.