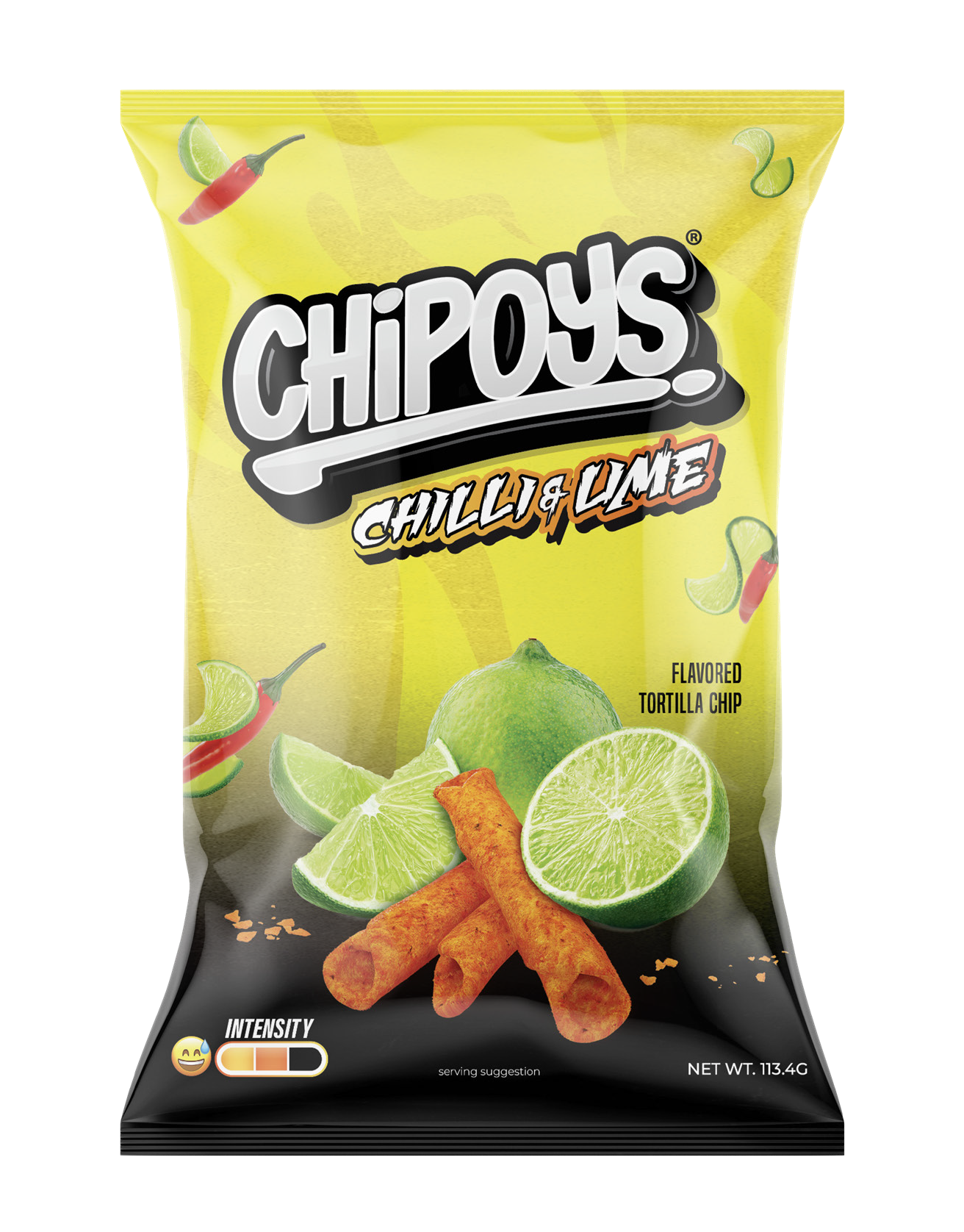 US snack rolled tortilla chip brand Chipoys is all set to hit the UK shelves in April.
A favourite snack brand in the US, Chipoys crunchy rolled tortilla chips have finally made their way across the Atlantic and look set to delight a UK audience with its exceptionally hot Fire Red Hot and tangy Chilli & Lime flavours.
Authentically produced in Mexico, the bagged snacks provide consumers with the big, bold flavours that are in such high demand and will appeal to consumers looking for something new and exciting in the crisps, snacks and nuts category.
"Chipoys is a genuine and established challenger brand to the ever-popular market leaders, amassing a huge following which looks set to continue into the UK," said Andy Brown, managing director at supplier Envis Snacks.
"Chipoys has a huge following in the US, and with demand for new, innovative products and strong, exciting flavours on the rise, we know that UK consumers are going to love them."
Chipoys have been formulated specifically for the UK market to be extra spicy and contain natural colourings and are available in cases of 8 x 113.4g bags with the added benefit of full-colour shelf-ready packaging to really drive awareness and engagement in depots and convenience stores.
Envis Snacks is the sole UK and Ireland importer and can be contacted on [email protected] for pre orders now.