Leading sandwich brand Urban Eat has expanded its portfolio of food-to-go fare with a new range of delicious on-the-move options, designed to be heated in pack in the microwave, or cooked in an oven or air fryer.
The 'Micro-Snacking' range will be launching into an array of channels from 14 August.
The micro snacking category has exceeded £133 million in value, with 20 per cent penetration rate [Kantar 52 w/e 19.03.23] as consumers' on-the-go food missions have evolved outside of the lunchtime occasion and are shaped by such needs as saving time, satisfying hunger, and having a treat.
Recognising this growing demand for food-to-go that can be enjoyed at any time of the day, Urban Eat has ensured the range appeals to a broad demographic and covers core day parts with several different flavours and formats. The range includes such mouth-watering options as a Mexican Beef Burrito, Curried Chickpea Wrap, Three Cheese Panini, Cheese and Ham Panini, Spicy Chicken Panini, or Tex Mex Chicken Panini. There are breakfast options too with the brand including a Sausage Bapa nd Bacon Roll in the range.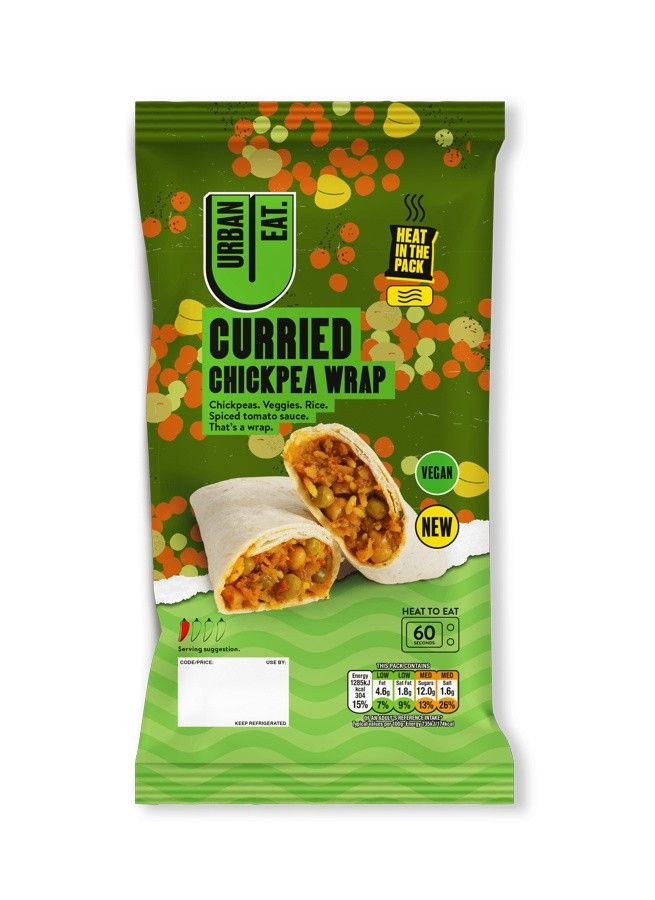 Consumers may have a hard time choosing what to go for, but preparing the product to eat couldn't be simpler. The range is a straightforward no stress, no mess heat-in-pack solution, providing the ultimate ease for consumers.
Not only that, it's also an affordable alternative to hot food in restaurants or from take-aways, making it ideal for busy individuals, a work from home lunch and those looking to grab something quick, filling and, value for money, either on the commute, at work, or at home.
"As a trusted brand known for our commitment to taste and quality, we are thrilled to take our portfolio to the next level, offering hassle-free hot options that perfectly align with the growing demand for delicious and satisfying, yet convenient, food," Wayne Greensmith, Head of Marketing at Urban Eat, commented.
"We've designed the range to provide our customer channels with options that will not only tempt consumers' tastebuds but also provide a hot food option for sites that operate 24 hours. We hope the range will foster loyalty and drive repeat sales by ensuring customers keep coming back for more."
The launch will be supported with in-store point-of-sale materials, including barkers and branded SRPs for easy merchandising and restocking.