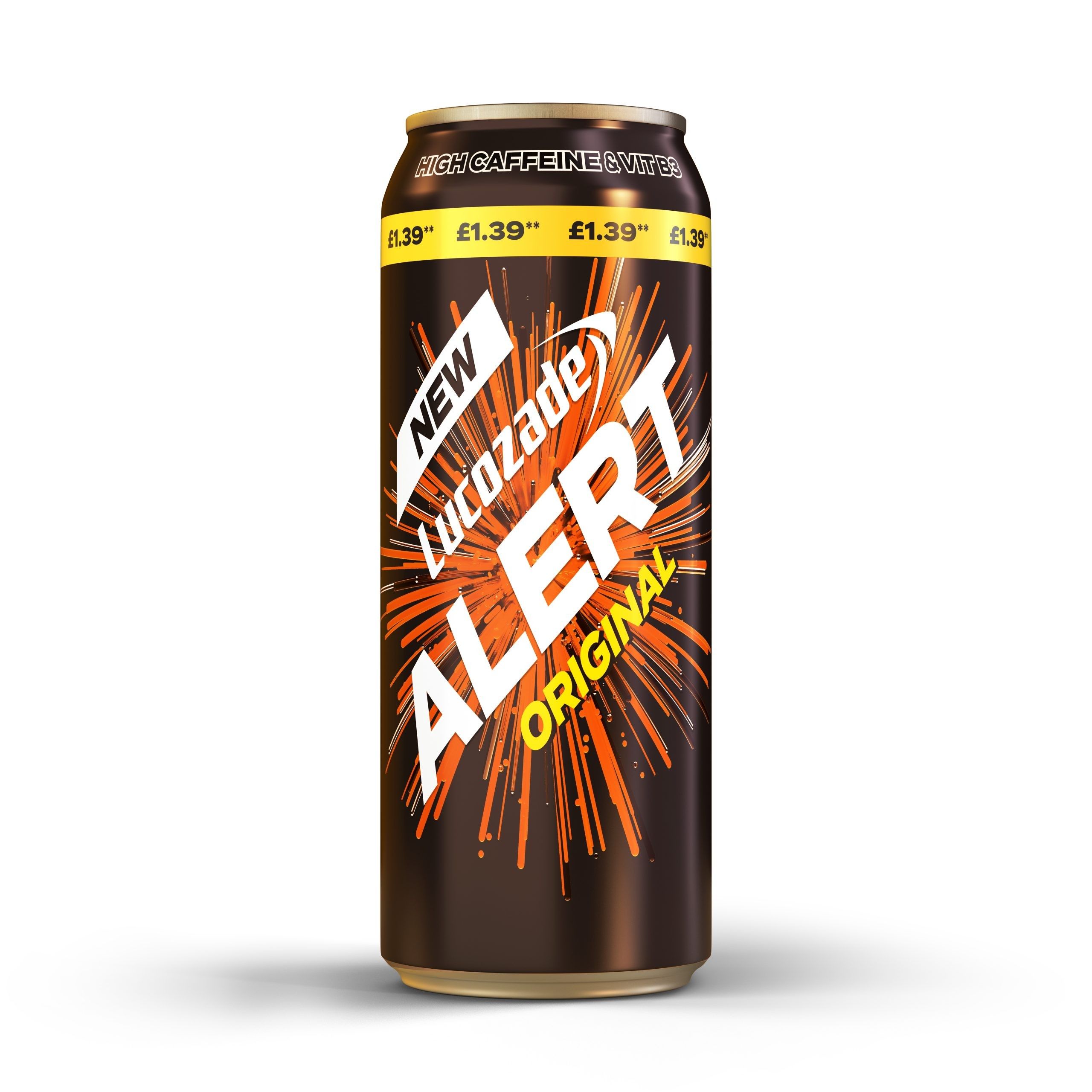 Lucozade Alert is bringing a new flavour to shelves in February, with the launch of Lucozade Alert Original.
Building on the success of its Tropical Burst and Cherry Blast flavours, Original is the latest addition to the Lucozade Alert range, which generated £1m in sales in under two months through wholesale and convenience stores.
As stimulation drinks is the fastest-growing soft drinks segment in recent years, new flavours are important for retailers to continue to drive interest and provide different options for shoppers in this growing category.
"Over the past year, consumption patterns have changed, drinking occasions have evolved and we know the importance of converting these insights into action through the launch of new flavours, formats and NPD," said Zoe Trimble, Head of Lucozade at Suntory Beverage & Food GB&I.
"We know that 75per cent of adults reported concerns about tiredness, yet many shoppers still don't think stimulant drinks are for them. This is why we brought Lucozade Alert to shelves last year; high in caffeine and with Vitamin B3 to help reduce tiredness. We're delighted that we're now combining these winning attributes with the much-loved unique taste of Lucozade Original to meet shoppers' demand even further."
Lucozade Alert Original will be available in 500ml PMP and non-PMP cans from February. Like the rest of the Lucozade range, the new flavour will be non-HFSS. Lucozade Alert Original should be ranged within the stimulation category in the chiller alongside Lucozade Alert's other flavours, as it is a unique proposition that caters to a different consumption need.
The launch of the new flavour from Lucozade Alert will be supported by PR, digital and social media advertising to ensure shoppers can't miss the brand-new cans. "Lucozade Alert Original is just the start of our 2022 plans for the Alert range – it's going to be a big year for the brand, so make sure it's in your chillers!", Trimble concluded.