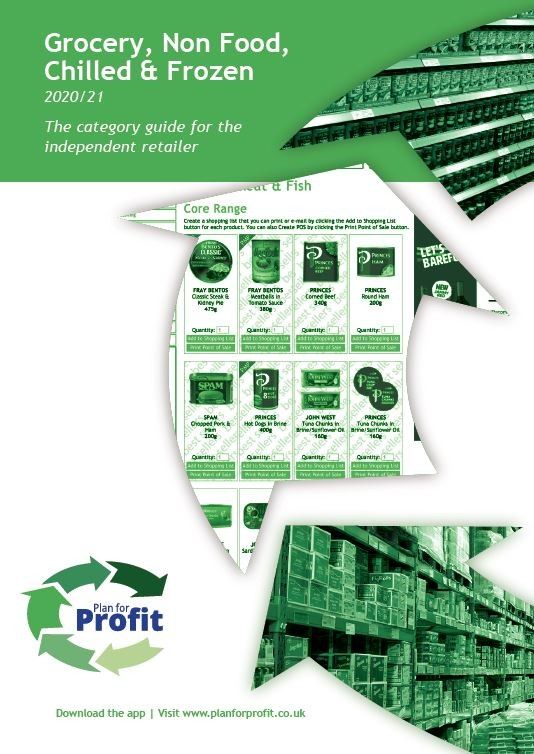 Unitas Wholesale has launched two new Plan for Profit category guides for 2021, focusing on the core range for the key Impulse and Grocery, Non-Food, Chilled & Frozen categories.
"The category guides feature the key products we advise retailers to stock in order to maximise their sales and profits within these categories," commented Tracey Redfearn, Plan for Profit category controller.
"Each guide in the series is compiled using information provided by our supplier partners, industry experts and member wholesalers, which means that through Plan for Profit we truly offer a credible core range tailored to the needs of the independent retailer."
New for 2021, the Grocery, Non – Food, Chilled & Frozen guide now includes a recommended range of chilled and frozen products available from Unitas Wholesale's preferred supplier partner Eden Farm with scannable barcodes for ease of ordering.
Each guide also provides insights on key categories, including 'Confectionery', 'Sweet Snacking', 'Soft Drinks', 'Hot Beverages', 'Biscuits' and 'Toiletries', to help retailers better understand and grow their categories in store. Price marked and VAT exempt (zero rated) products are also highlighted throughout the guidance.
New printed brochures of the the two guides are available in selected Unitas Wholesale member depots.
Online versions of the guides and the core and extended product range can be accessed at www.planforprofit.co.uk and via the Plan for Profit app which is available to download on Google Play or the App Store.