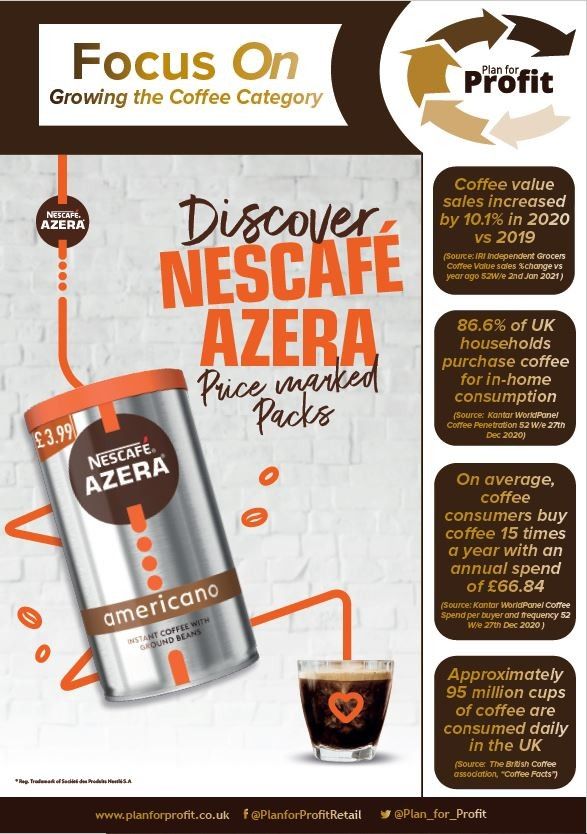 Unitas Wholesale has partnered with Nestle Food &Beverages and Coca-Cola European Partners (CCEP) to launch two new editions of 'Focus On' by Plan for Profit, a brand-new series of mini category guides to support independent retailers.
The guides would cover specific categories that typically feature in an independent convenience store.
The newest editions of Focus On guides include key insights and advice developed in partnership with Nestle Food &Beverages, on the 'coffee' category and CCEP on the 'ready to drink (RTD) coffee' category.
"'The new Focus On 'Growing the Coffee Category' guide will help independent retailers better understand the category as a whole to take advantage of the shift to more premium coffee consumption at home," Tracey Redfearn, Plan for Profit category controller, explained.
"Our 'Ready to Drink Coffee' Focus On guide highlights the key opportunities within the RTD coffee category and outlines how independent retailers can grow sales in-store with expert range and merchandising advice on this growing category worth over £166m."
There are now a total of six editions of Focus On, available free now at participating Unitas member wholesalers, and free to download via the Plan for Profit website and app.