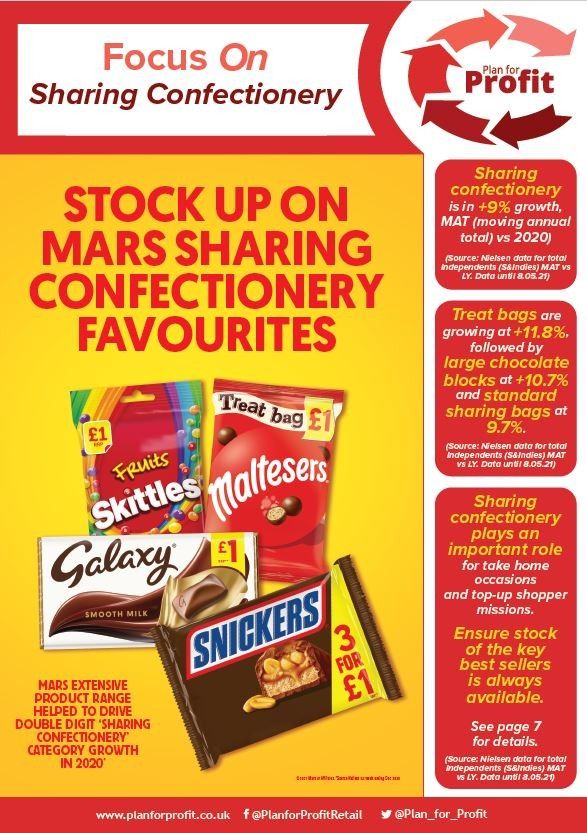 Unitas Wholesale has launched the latest guidance on its series of Focus On mini guides, covering the sharing confectionery category.
Prepared in partnership with Mars Confectionery, the new edition includes key insights, planograms and best sellers information to help independent retailers grow sharing confectionery category sales in store.
"Throughout the series of Focus On guides, we offer detailed category information, range and merchandising advice for specific categories, keeping independent retailers fully up to date with the most recent of trends that are likely to impact their businesses," Tracey Redfearn, Plan for Profit category controller at Unitas, said.
"Working with our supplier partner, Mars Confectionery, the new edition highlights the opportunities of the sharing confectionery category, detailing the key opportunities multipacks, sugar bags, blocks and treat bags."
The series of Focus On mini category guides by Plan for Profit covers emerging and established categories that typically feature in an independent convenience store, and now includes a total of 13 category guides.
Unitas said it will be launching more such guides throughout 2021 with printed copies available in selected member depots. Digital versions are available to view and download via the Plan for Profit website and app.