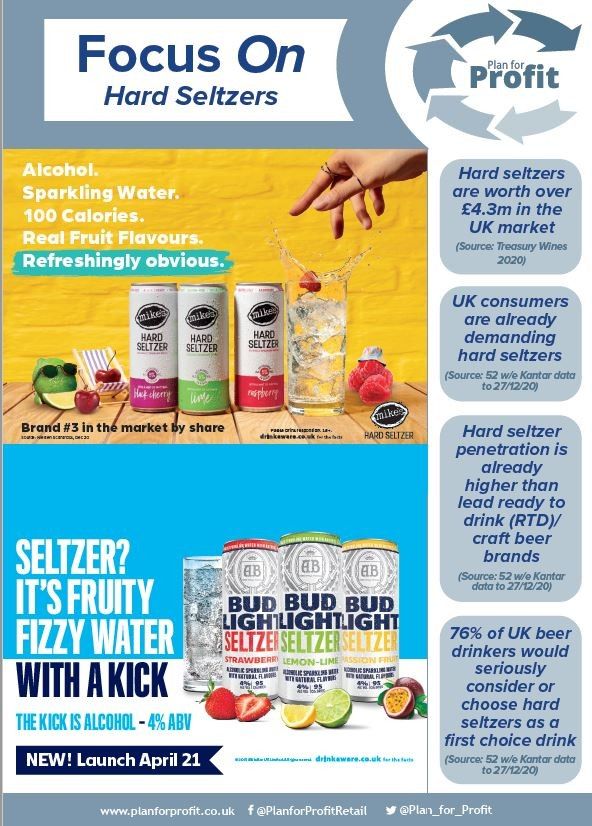 Unitas Wholesale has launched two new editions of its 'Focus On' by Plan for Profit mini category guides, highlighting the opportunities from energy drinks and hard seltzers categories.
The buying group has partnered with CCEP to provide key insights on Energy Drinks, and Budweiser Brewing Group to help retailers understand the emerging licensed category, hard seltzers.
"The new 'Focus On Energy Drinks' guide will help independent retailers better understand this category of growth and the key brands driving this," explained Tracey Redfearn, Plan for Profit category controller.
"Our 'Hard Seltzers' Focus On guide introduces this emerging category and outlines how independent retailers can introduce hard seltzers into their store to take advantage of this opportunity."
There are now a total of eight editions of Focus On, available for free now at participating Unitas member wholesalers, and free to download via the Plan for Profit website and app.