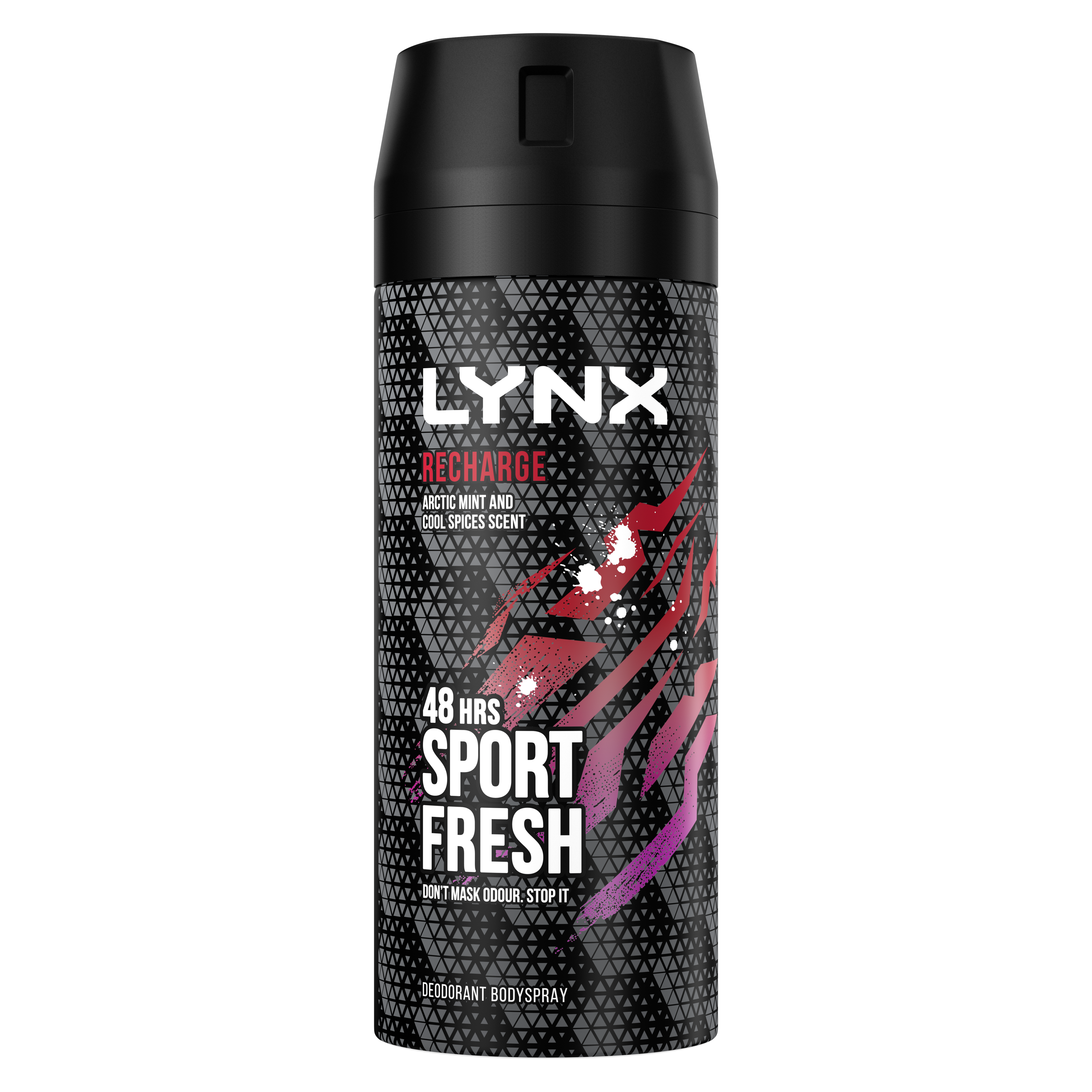 Leading men's toiletries brand Lynx has undergone a complete brand repositioning to drive relevance amongst the Gen-Z audience. This will include a revitalised new look and feel as well as innovative technology – Lynx is setting its sights on making fans and newcomers to the brand "smell iconic" with "the new lynx effect".
Supported by a star-studded £12m ATL campaign, Lynx will continue to champion "the everyday guy", helping them to smell and feel their best as they navigate the world of attraction. It comes with a refreshed, respectful approach that doesn't rely on gender stereotypes, which will be mirrored across the entire brand.
Set to roll out across the entire portfolio, the new packaging sports a new, on-trend design created in collaboration with renowned street artist and illustrator, Ben Tallon, previously known for his prolific work with fashion brands such as Nike, Dr. Martens and Adidas. To support the new unified look and feel across all formats, Lynx also promises the delivery of enhanced freshness and superior fragrance with the addition of new technologies and ingredients across its male grooming portfolio.*
It includes 48-hour High Definition body scents through pro-scent technologies, 12-hour refreshing scent body washes using plant-based prebiotics and 72 hour Anti-Sweat formulas across the series of brand-new products, and finally strengthened and new claims clearly stated on pack for shoppers to see.
With three out of the top ten fastest growing male deodorants being sport based, Lynx is also launching a new trio of sports products to help retailers tap into this growing sector. The range includes a deodorant body spray, antiperspirant and three-in-one body, face and hair wash – including moisturising technology and 100 per cent plant-based prebiotics. The new products are available from now to the convenience channel.
To support the relaunch, Lynx is investing in a £12m ATL media campaign, across TV, video on demand, OOH and on social to help drive mass reach for the brand – encouraging shoppers to smell iconic, with the new Lynx effect. The campaign will see the return of some familiar Lynx faces, including two-time heavyweight champion Anthony Joshua, along with chart-topper Aitch, YouTube sensation Calfreezy, and last but certainly not least,  rap battle star Chunkz, when the new TV ad hits screens from 13th May.
"Lynx continues to have a legendary status because we understand the importance of staying relevant to our audience whilst helping guys smell and feel their best," said Josh Plimmer, Lynx Senior Brand Manager. "This ambitious brand refresh, led by our new TV ad, champions all the different ways guys navigate the evolving world of attraction – this 360-degree brand communication campaign does just that, with fresh content, packaging, graphics and reformulated versions of its products. We believe attraction is about connection, equality and empowerment and how Lynx can open you up to a world of possibilities when you're feeling most confident and the best possible version of yourself."
*New technologies and ingredients, as well as pack size simplification across the male grooming portfolio (e.g. Lynx Africa)
Lynx Recharge NPD RRP**:
• Lynx Recharge Body Spray (150ml) – RRP £3.00
• Lynx Recharge Body Spray (200ml) – RRP £4.50
• Lynx Recharge Anti-Perspirant Deodorant (150ml) – RRP £3.00
• Lynx Recharge Shower Gel (225ml) – RRP £2.84
• Lynx Recharge Shower Gel (500ml) – RRP £4.00
**Price is at the sole discretion of retailers