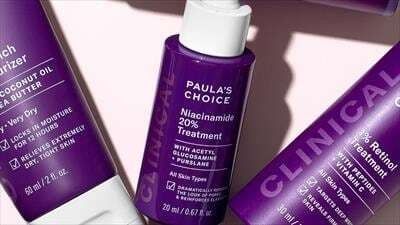 Unilever has entered into an agreement to acquire leading digital-led skin care brand Paula's Choice from TA Associates for an undisclosed sum.
Founded by Paula Begoun in 1995, the brand is famous for its industry-leading innovation, accessible jargon-free science, high performing ingredients and cruelty-free products. The brand will join Unilever's prestige beauty division.
"Paula's Choice is a true pioneer in the digital space for beauty and has created a mission-based brand rooted in truth and transparency. We can't wait to introduce the brand and its iconic products to an even bigger audience," Vasiliki Petrou, Unilever EVP and CEO Prestige, said.
Paula Begoun added: "With Unilever we can build on our work and vision spanning 26 years of creating brilliant products, and by giving people the self-confidence that comes from knowing they are taking the best care of their skin possible."
Paula's Choice offers content and digital tools to demystify the science behind skin care, including an extensive "Ingredient Dictionary" that breaks down the research behind nearly 4,000 ingredients, and Expert Advice, a curated online hub of skin care and ingredient knowledge.
"We are proud to have played a part in Paula's Choice's growth story where it has become a leading direct-to-consumer global skin care brand. We are excited to see what the company can accomplish in partnership with Unilever," Jeffrey Barber, managing director at TA, said.
The transaction is expected to close in the third quarter of this year.