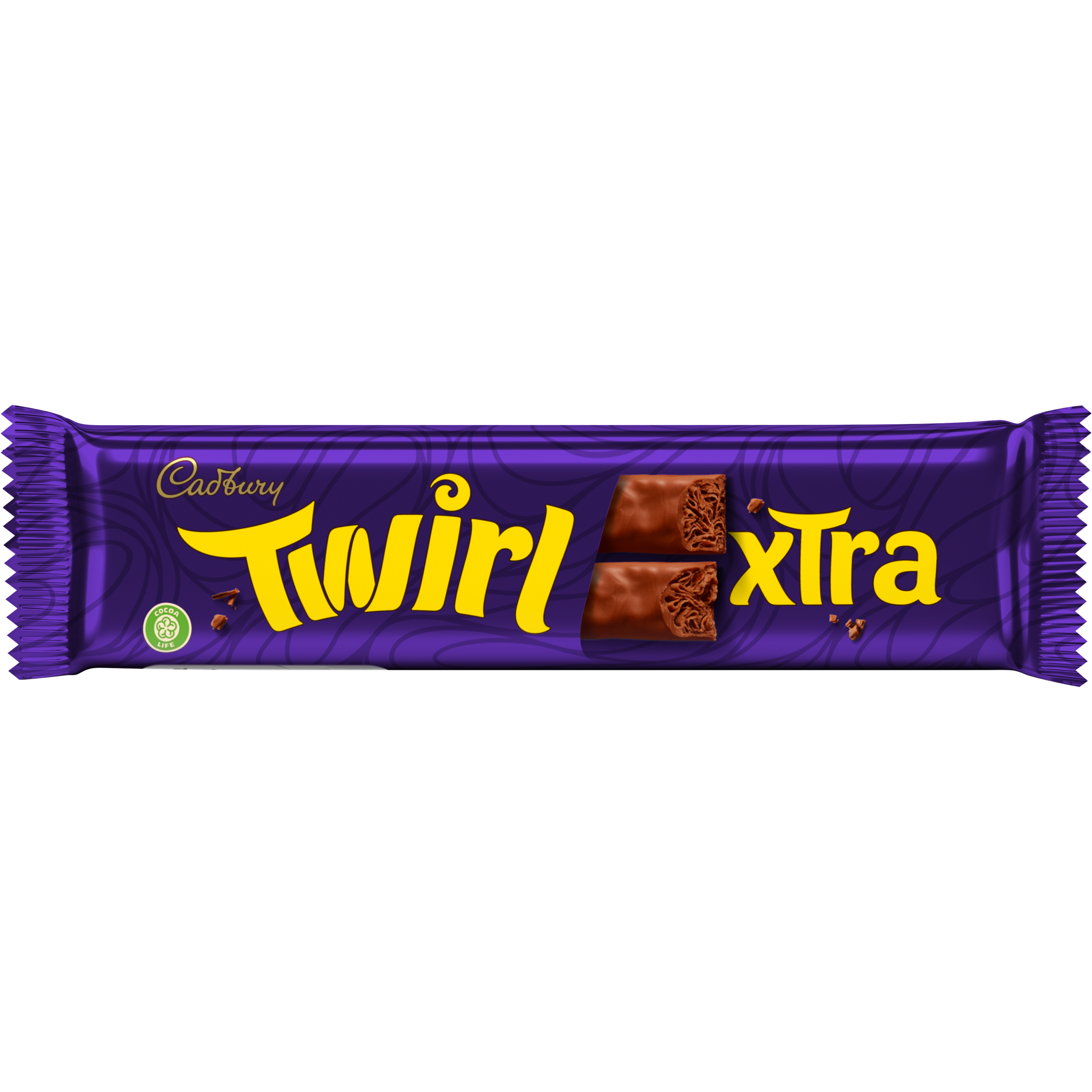 Cadbury is expanding its popular Duos range by bringing its bestselling singles product into the format. The launch of Twirl Xtra will help retailers to demonstrate even more value to their shoppers with one of the UK's biggest chocolate brands.
Twirl Xtra features even more of the velvety Cadbury Twirl chocolate consumers know and love, with two longer pieces of chocolate in each consumer pack.
The total duos market is growing by +11.1 per cent ahead of singles, with the format offering a unique selling point. New research shows that shoppers are not only choosing duos for themselves but are also sharing them with loved ones, so Twirl Xtra is well positioned to help retailers expand into sharing occasions.
"We know that big brands in the duos category perform well as consumers are looking for brands they love in this format, so bringing Cadbury's best-selling single into the Duos range was a no-brainer," said View Kidsanapun, Duos Lead at Mondelēz International.
"Our research shows that more than half of consumers specifically mention the word 'value' when talking about duos, which makes Twirl Xtra an attractive proposition for retailers looking to show value to their more price-conscious customers."
Available this month, Twirl Xtra is rolling out with an 80p RRP, and the launch will be supported by in-store POS and activation.
Retailers are recommended to range Twirl Xtra as a key part of their duos chocolate offering, alongside the rest of the Cadbury Duos range in the food-to-go and meal deal section. For further merchandising advice and info on their confectionery range, retailers can visit snackdisplay.co.uk.
All of Mondelēz International's products, including Twirl Xtra, have clear information on pack regarding individual portion sizes and calories to ensure they can be consumed as part of a healthy, balanced diet.
Product information
Product name: Twirl Xtra
ATO: February 2023
Weight: 54g (2 x 27g)