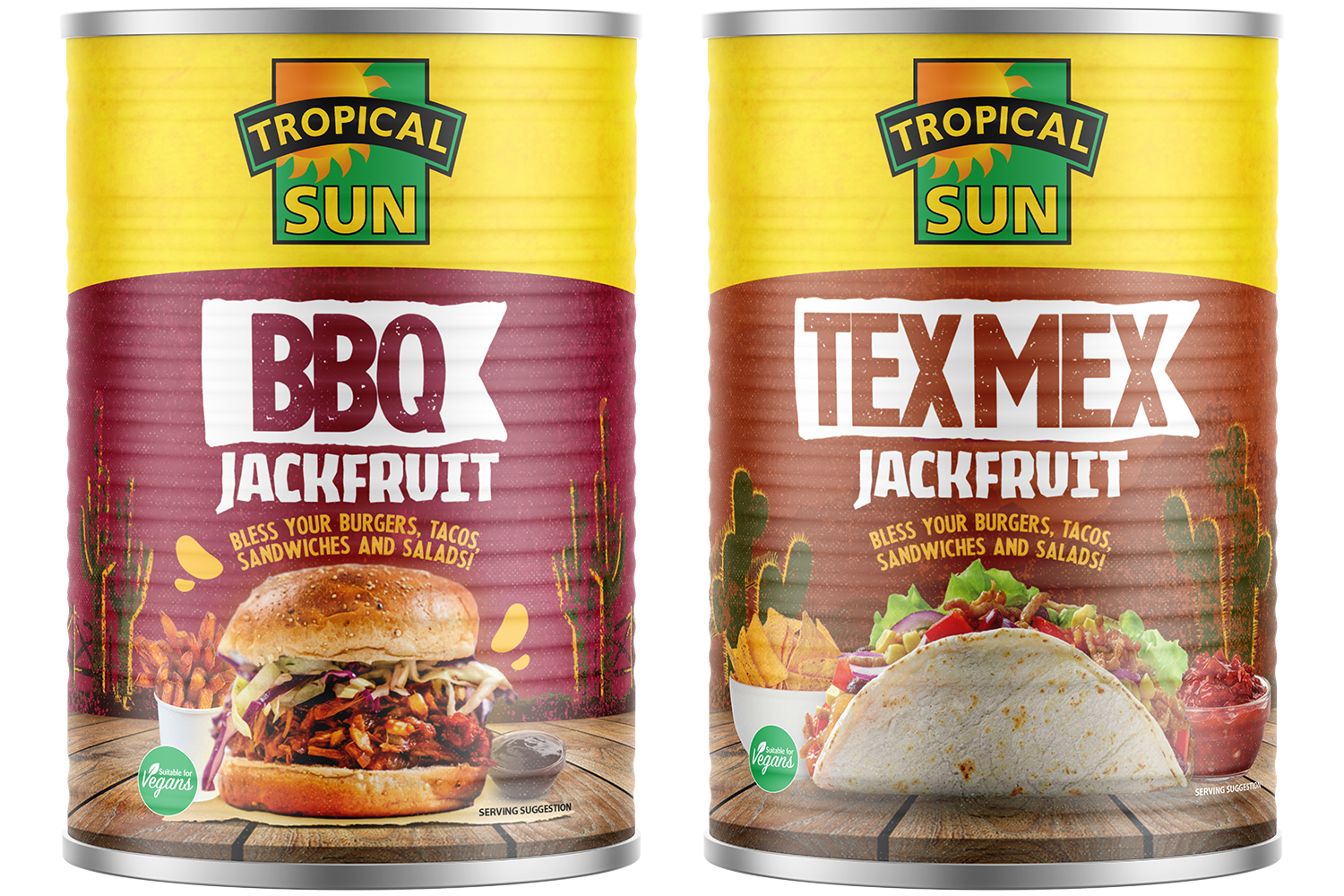 Renowned for its meat-like texture, young green jackfruit has been hailed as a "vegan sensation". Whether preparing fresh or tinned jackfruit, the process can be long and manually intensive, making it impractical for those who are short of time or not inclined towards cooking from scratch. But fear not, fast food fans, for the UK's leading World Food brand Tropical Sun has launched three ready-to-eat jackfruit products that will delight anyone looking for a plant-based "pulled meat" experience.
Tropical Sun's BBQ, Tex Mex and Thai Green Curry Jackfruit will be rolling out to wholesalers and independent retailers from the 21st November, just in time for Veganuary.
The recommended retail price for a 400g tin is £2.49 and they are the perfect base for a quick and easy plant-based meal. Stuff the BBQ jackfruit into a lightly toasted brioche bun, top with salad and serve with chunky chips for the ultimate "pulled pork" experience. Load a tortilla wrap with the Tex Mex jackfruit, rice, black beans and guacamole for a burrito that goes beyond! Simply serve the Thai version with some steamed rice.