A convenience store in Gosport has been witnessing an influx of customers who are coming from far-off places, lining up for a particular product range.
Another Premier store owner is seeing a rise in repeat buyers who until a small time ago, used to bypass his shop and go to supermarkets for vegan needs.
Elsewhere in Scotland, residents of Stenhousemuir, a small town in Falkirk, now know, without stepping out of their homes, what's new and what's on discount in their friendly neighbourhood grocery store and thus plan their store visit accordingly.
All of the above are live examples of how a smart use of social media can help in increasing sales and creating a brand image- all the more why it is time every retailer and store owner wake-up to its power and learn how to tame it.
Apart from creating awareness, social media can be very effectively put to use in many different contexts but with one common goal and that is driving in-store footfall and sales.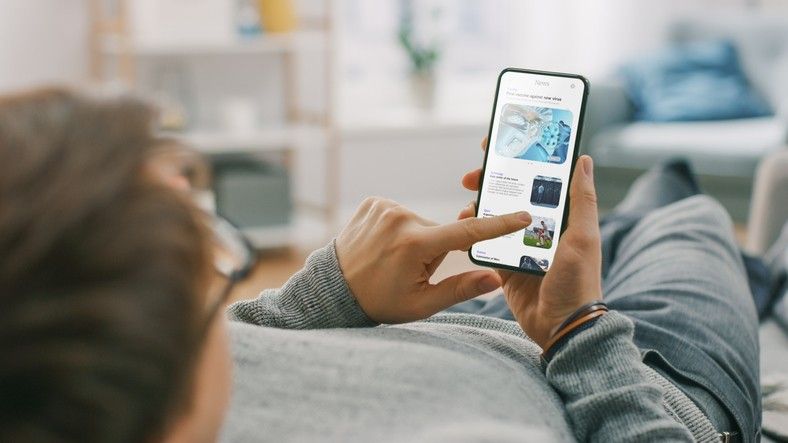 With average Britons spending approximately four hours and 57 minutes in a week scrolling Facebook, Instagram and Twitter, any store which is not catching the attention of their shoppers and potential customers in these spheres is clearly missing a prime opportunity to create an impression on their minds. 
It's all about creating awareness, interest and somewhat a sense of familiarity so that the shoppers know what's in store for them. Apart from creating more footfalls, social media is a great platform to exchange ideas and know customer insight.
Imtiyaz Mamode of Premier Gosport, a store that stocks an exclusive American line of snack, confectioneries and breakfast cereals (something which is hardly available anywhere in the UK), agrees to the power of social media as he admitted that he owes a lot for the popularity of his store to a handful of viral TikTok videos.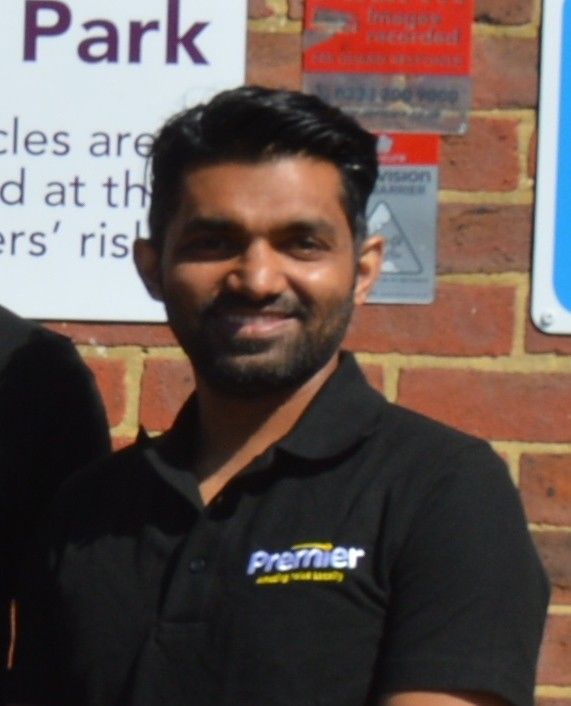 As videos showing the product range of his store got shared online and went viral, customers started turning up on doors of the shop. Customers also started asking for newer products and ranges about which Mamode started making a note, thereby triggering this perfect cycle of demand and supply.
"As per my experience, social media plays a very vital role in the business. It helps businesses to interact with customers and fulfil their needs," Mamode told Asian Trader.
 "As we always took a request from the customer and tried fulfilling the request it built up trust and confidence with us. And thus, we grew the business day by day," he said.
The store's sales are not only flourishing, it now also has a unique brand identity.
The success of Day Today in Stenhousemuir, Falkirk is another great example how a simple Facebook page, when managed diligently and consistently, can give some unexpected results.
The small town of Stenhousemuir, which lies within the Falkirk council area of Scotland, has an estimated population of just below 10,000, but the number of followers of the store's Facebook page currently stands at over 35,900, partly owing to community work done by the store-owner during Covid-19 lockdown.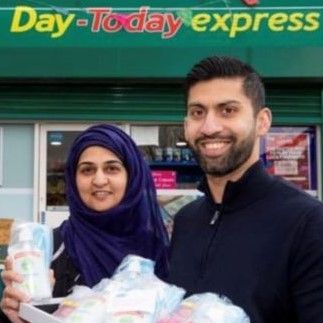 The page constantly posts updates like what's just arrived, what's new and availability of products which were earlier out of stock. 
Store owner, Asiyah Javed, admits that a loyal Facebook following has indeed played a big part in the success of the store, as well as in community engagement work that she took up during the lockdown.
Not only in spreading the word, increasing footfalls and driving sales, social media pages can also be used by retailers to convey a particular message. 
Like when Mos Patel, owner of Premier store in Oldham and Family Shopper in Ashton-Under-Lyne, saw that the vegan shoppers were "bypassing" his stores due to the perception that "convenience stores usually don't stock vegan range", he decided to put his stores' Facebook following to some good use.
Owing to the combined reach of more than 35, 000 followers of his two stores, Patel was able to get across this message to the target audience in the required area that his stores are fully and adequately stocked in vegan ranges. He eventually gained a slew of loyal and repeat customers for vegan and plant-based ranges. The customers are growing constantly and so is his vegan range.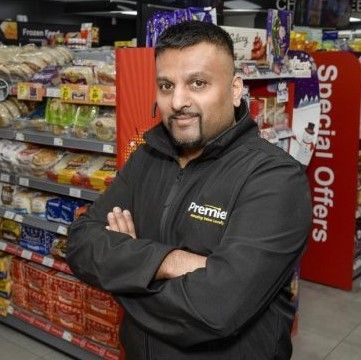 "Normally, people assume convenience stores don't stock vegan range and they don't ask about it either. We are trying and have somehow changed that perception among shoppers here and now they come to our stores knowing they will get what they want," Patel told Asian Trader.
While most retailers and convenience store owners have hopped on the social media bandwagon, how to tap its maximum potential is still a trick which many have to learn and apply.
Key here is consistency. The pages of the store's Facebook (better suited for middle-aged shoppers), Instagram (better to target millennials shoppers) and LinkedIn (proven effective to connect with suppliers) should have a consistently constant flow of updates- both pictures and videos. 
Even if one cannot afford to hire a social media expert, a little time and attention everyday can still go a long way in promoting the online presence.
Share recipes for meals that one can make using ingredients purchased at the grocery store. ASDA's Instagram posts showing stunning pictures of recipes is a great example of engaging customers.

Post a behind-the-scenes fun video of store employees stacking or arranging the stock when it comes. Basically, pull back the curtain and let the followers see how the store operates.

Create a poll asking followers what category of grocery should be discounted next or what new line of product they would like to see in the store.

Ask loyal shoppers to share in-store pictures of themselves while tagging the store. One can promote this by offering small discounts or freebies for those who tag the store in a post. Also known as user-generated content (UGC), further sharing such UGCs serves as a 'social proof' and a testament of a store's popularity.

Generic iStock image

Use social media pages to shout out about the good causes such as food donations and sustainability or about collaborations with charities.

Avoid overselling. About 80 percent of the content should be to interest and amuse the audience while only 20 per cent should be more promotional – latest offers or deals on certain goods.

Responding to comments is also important as

being responsive is one of the best ways to boost brand awareness, encourage loyalty and engagement.

Retailers can also use social platforms as a means of customer service. Chances are high that some people will comment on the posts to complain, report an issue or ask questions. These questions and concerns are a great opportunity to engage with them and also a way to show that the store takes these matters seriously.

iStock image

Analysing the competitors' content is a quick and an easy way to find out which kind of posts resonate the most with the audience.

Be consistent. Establish a posting pattern and stick to it. Albeit on special occasions (Mother's Day, Valentine's Day, Easter, and more), a time when you can use hashtags and remind them that the store has everything they need to mark the day.
Social media is the new word of mouth. Retailers like Mamode, Patel and Javed have proven that it does have a decisive impact on consumer brand choice and purchase decisions. 
With traditional media losing its sheen increasingly, it is high time independent convenience store owners start taking social media seriously and diligently.