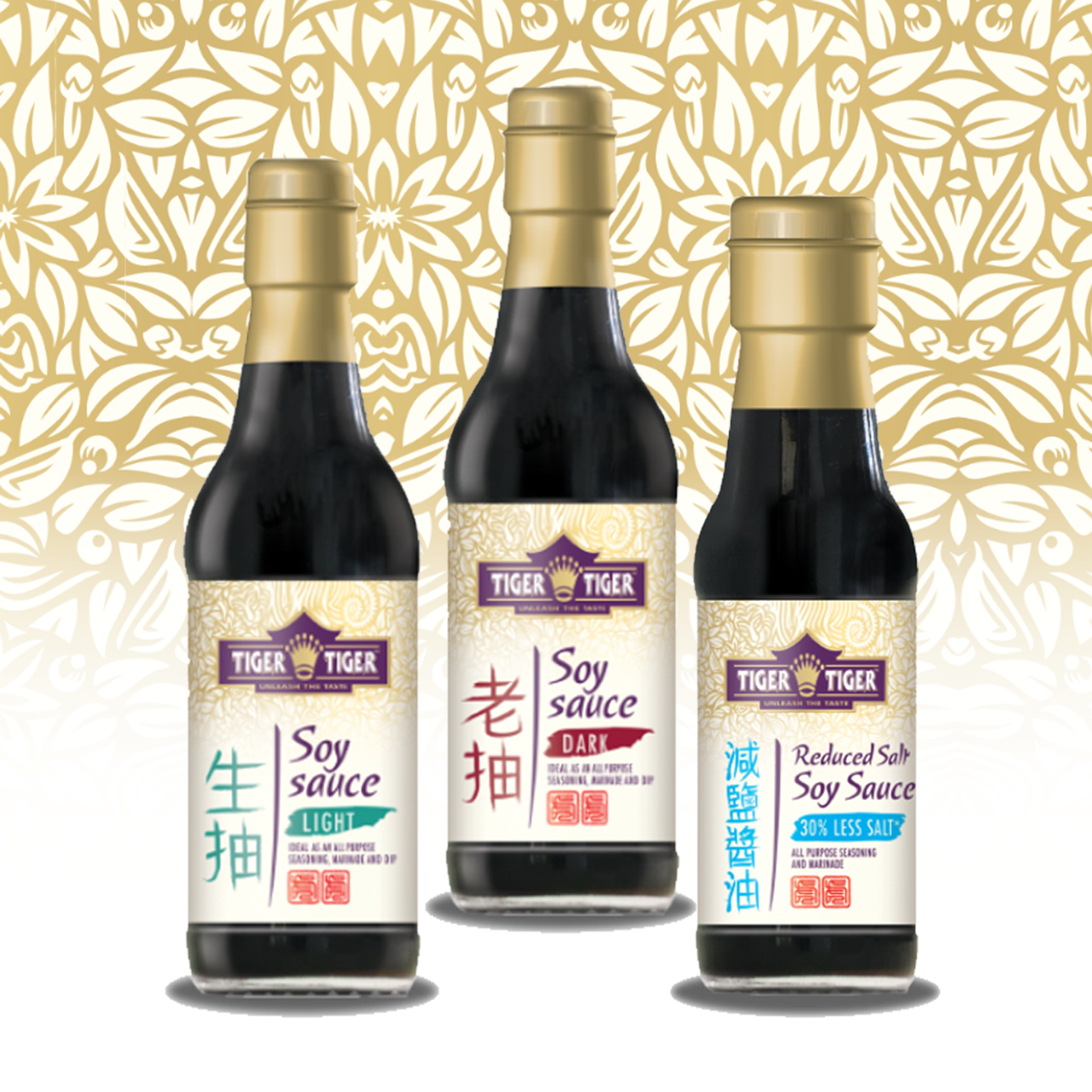 Specialist pan-Asian food brand Tiger Tiger has unveiled a fresh new look for its range of Chinese sauces and ingredients.
Now featuring an eye-catching cream and gold pearlescent design, gold-coloured lids and dual language labelling featuring Chinese "Hanzi" characters, the new packaging promises high on-shelf impact and consumer appeal.
The range refresh, which includes Light, Dark and Reduced Salt Soy Sauces, Oyster Sauce, Noodles, Rice Vinegar, Luncheon Meat, Water Chestnuts and Bamboo Shoots, comes as part of Tiger Tiger's drive to bring authentic, easy to use Chinese ingredients to the world foods category.
"The size of the Chinese cuisine world foods category is huge (£10.7m) and growing (+39 per cent), which means there are enormous opportunities for retailers to extend their world food zone and really capitalise on the growing trend for home cooking and taste adventures," said Sales & Marketing Director Debbie King.
"Eating in is the new eating out, and this range brings together all the core ingredients that consumers need to prepare and enjoy authentic Chinese food at home."
Tiger Tiger will be supporting the range at key selling times, including Chinese New Year, to increase brand awareness and drive footfall to the fixture.