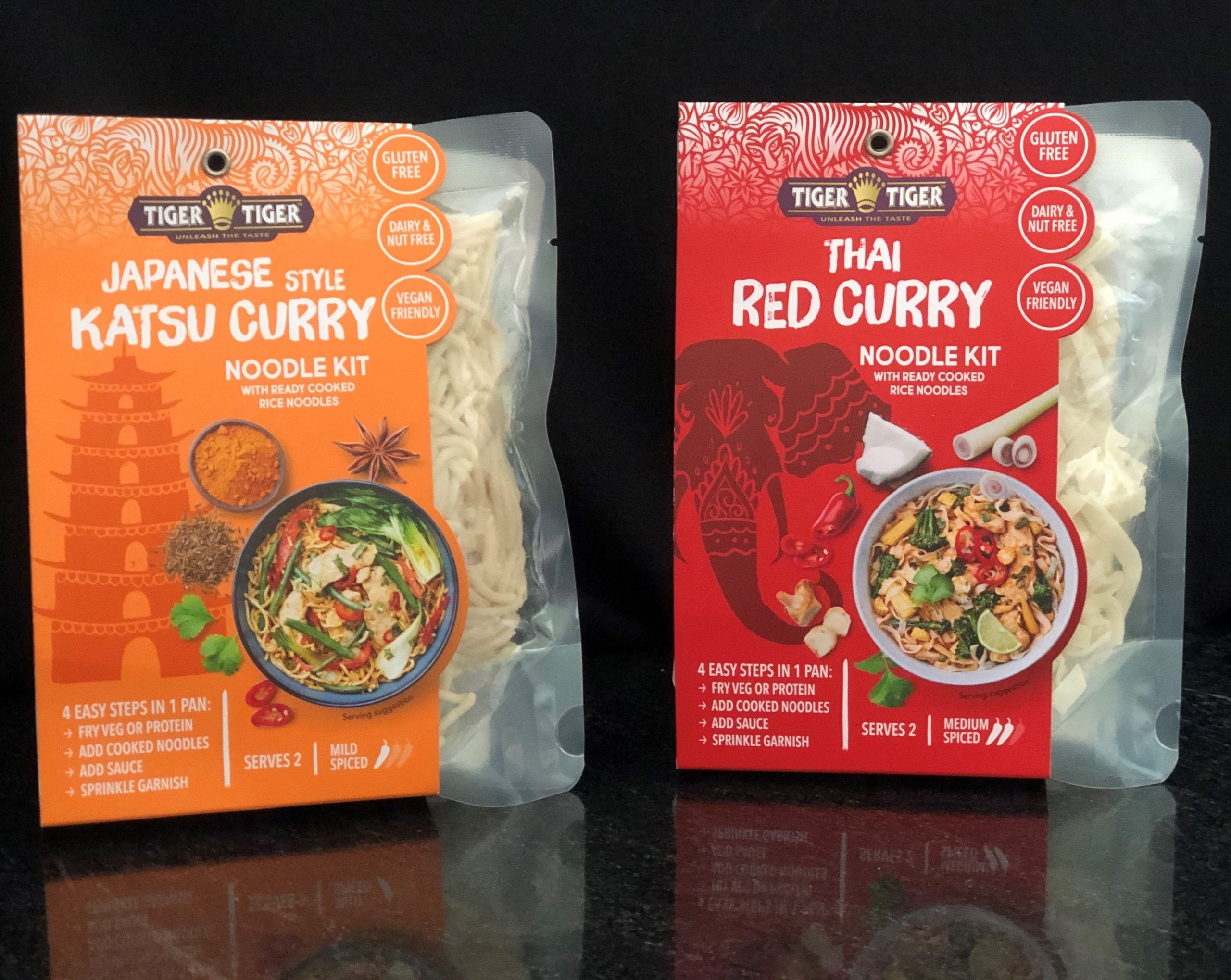 Tiger Tiger, the specialist East Asian foods brand, has launched a new range of free-from noodle kits to help bring authentic restaurant-quality meals out of the East and into the home.
Based on traditional recipes but with a contemporary twist, the six flavours include Thai Lemongrass & Lime, Japanese-style Teriyaki and Yakisoba plus the Korean-style Kimchi, Thai Red Curry and Japanese-style Katsu Curry.  All are gluten, dairy and nut free, and suitable for vegan diets.
"The rapid rise in consumer demand for taste adventure and free from, combined with the popularity of replicating restaurant-style meals at home, means that there is now a huge opportunity for retailers to capitalise on these growing trends," commented Tiger Tiger Sales & Marketing Director, Debbie King.  "Until now there has not been a range of Asian inspired, free from noodle meal kits available in the UK as they tend to have been only Thai-based."
The chef-approved noodle kits, which are made at source in Asia , require only ambient storage and contain ready-cooked rice noodles, sauce and a garnish. Consumers need only to add their vegetables or protein of choice, one pan and a few minutes to create a tasty and satisfying meal for two.
Tiger Tiger, best known in the independent supermarkets, wholesale and restaurant sectors for its wide range of East Asian foods, is now targeting the retail sector following significant investment in NPD and a brand refresh which is due to roll out later this summer.
Additional support for the brand will include high profile PR, advertising and social media campaigns, a new look website and in-store activity partnerships to help build awareness of Tiger Tiger and drive shoppers to the fixture.
RRP: £2.99