Three retailers – Mukesh Patel of Capel, Kamlesh Patel of Ardingly and T Rajkumar of Bootle – have been chosen as the winners of an exclusive giveaway offered by KP Snacks in partnership with Asian Trader.
Each of them will receive a pair of match tickets at Kia Oval on 2 August of The Hundred, an action-packed, new 100 ball cricket competition, and £100 worth stock from KP Snacks, the Official Team Partner of The Hundred.
Mukesh Patel, who runs Capel News in Capel, North Dorking, has been elated to receive the news. "You definitely made my day today. I'm really happy about this," he commented.
Mukesh has been in the "lovely, small" Surrey village of Capel for 35 years now. And, his store sits right in the middle of the community.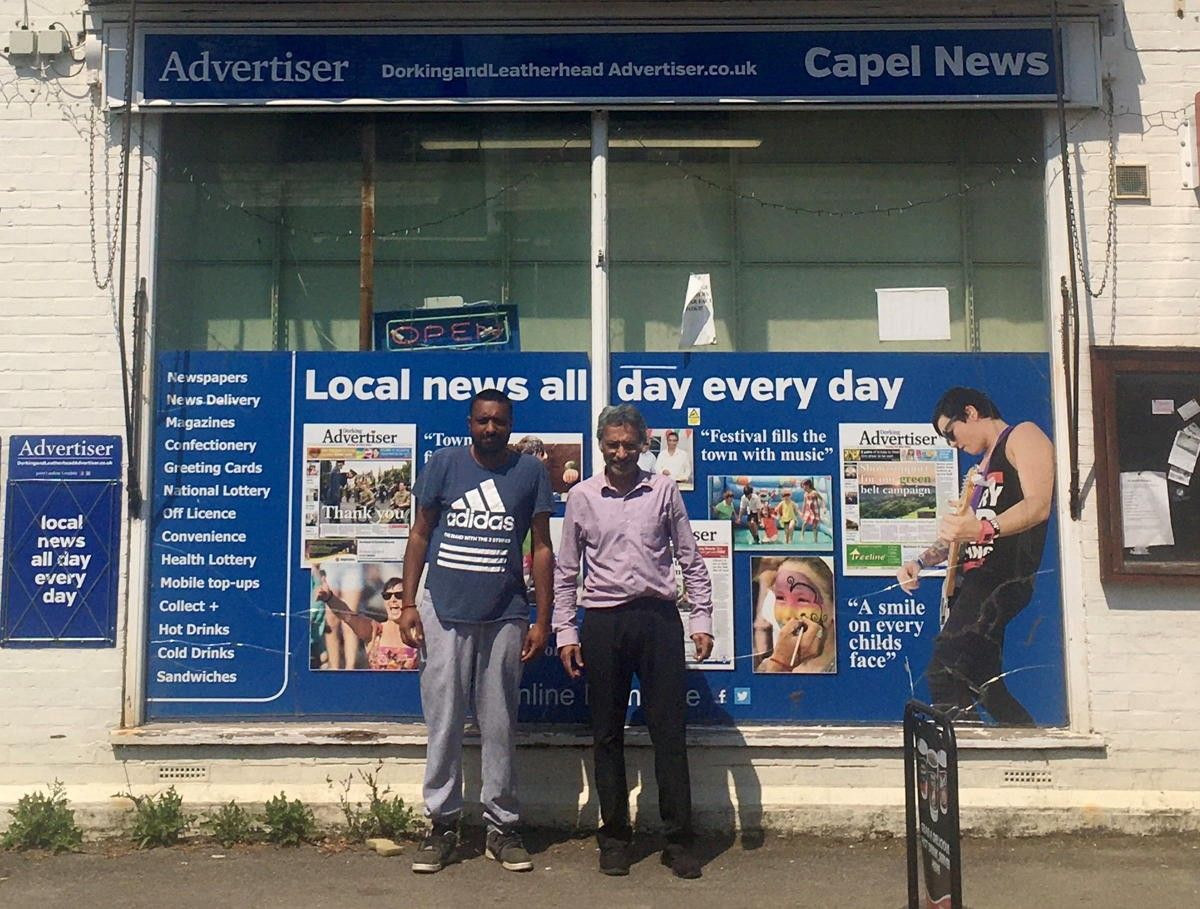 "We started as a small store. Now we do off-licence, groceries, laundry: everything a village would need. And on top of that, we've increased our home delivery services to everybody, including the elderly, which is free of charge," he says.
The store has been delivering groceries even before the pandemic, but the lockdown has seen the demand for service more than doubling, mostly to the elderly customers. And they don't insist on any minimum quantity for the free delivery. "Because considering they're all elderly, we always look after them, even if it is a pint of milk, we make a special effort to take it to them and they appreciate it," he says.
Mukesh is among those local retailers who has picked a few more customers during the pandemic, and then retained a great majority of them. "Most of them were so happy with the services. They said, even when the pandemic is finished, we'll still be able to call you around and come around to you, which I'm happy to say about 70 per cent have stuck to their promises," he says.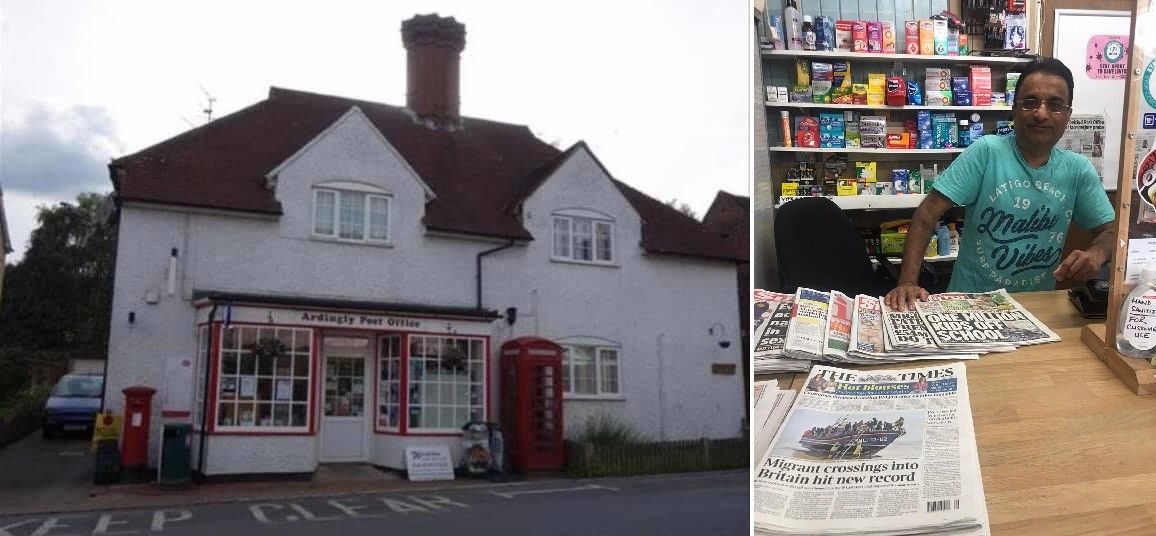 Kamlesh Patel runs Ardingly News in the West Sussex village, a new store opened just eight months ago. But, he is retail veteran of 30 years, being involved in their family-owned store, and he has transformed a 'rundown' store into a heart of the community.
"I bought a shop where it was more or less closing whenever they wanted it, you know, they close at three o'clock or four o'clock because of the Covid. It wasn't run properly," he says.
The store now opens full hours, from seven in the morning to seven in the evening, six days a week, but he still keeps the Covid safety measures in place, despite the easing of restrictions this week. "We still advise people to wear face masks in the shops, and we still allow only two to three people in the shop at any one time," he says.
Mukesh also reports that the so-called Freedom Day has made no difference at all. "We still have people coming in wearing the masks. They are observing social distancing. Nothing different," he says.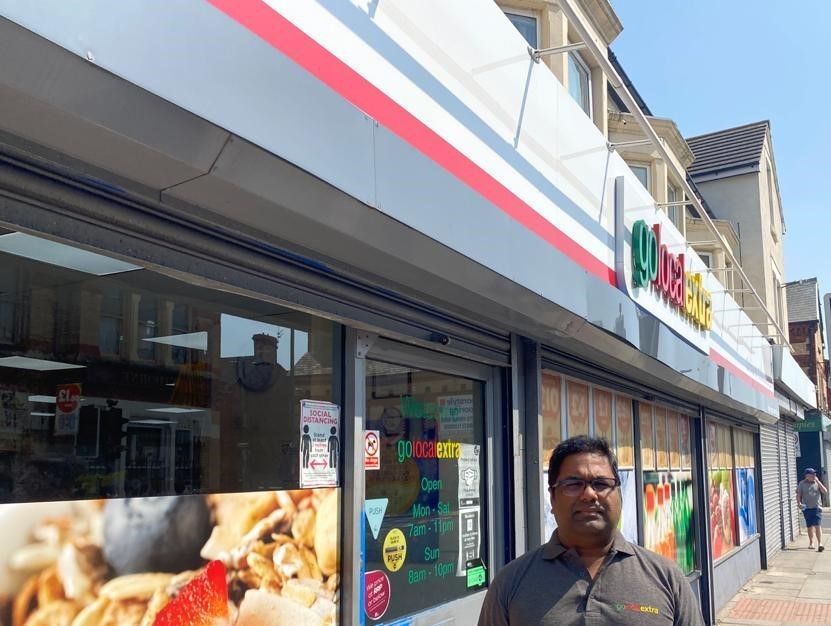 However, it's a different scene altogether for Rajkumar who runs four stores in Liverpool. "If you take 100 people, only one out of them wearing a mask now," he says. "But you can't say them to wear because it's against the rules."
His flagship store, Supersaver in Bootle, trading as a Go Local Extra for the last three years, has been serving the community since 2005.
Matt Collins, trading director at KP Snacks, said: "Congratulations to the three winners of our competition in partnership with Asian Trader. We hope you enjoy your day at The Hundred and the £100-worth of stock!
"We believe that snacks can be enjoyed as part of a balanced and healthy lifestyle, including regular exercise. Our vision is to support healthier lifestyles and inspire families across the UK to get more active, including those of our retail partners."