C-channel entrepreneur Jayaseelan Thambirajah has built an empire that's more than symbolic, by thinking about the customer
Jayaseelan Thambirajah, who owns the MSP & Noble Group, is an exceptional entrepreneur who has built a thriving chain in the Midlands and north of England.
Operating under two leading retail facias, he is an alchemist who has transformed each of his 18 stores into a warm, inviting retail hub stocking a wide range essentials and convenience lines for the communities they serve. Employing over 140 people, with a turnover of £20 million, the group proved the unanimous choice for the Convenience Chain of the Year accolade at the 2022 Asian Trader Awards.
And, what makes his success inspiring is his remarkable journey that spans continents and transcends adversity. Born in Sri Lanka in 1976, he was thrust into the chaos of war at a tender age, as civil war erupted between the Tamil Tiger rebels and the government in 1983. Seelan was flown to Germany alone at the age of 12 as the German government had agreed a "guardian" scheme for the children from the war-torn country.
Seelan studied business management and joined his guardian's business as an accountancy and purchasing trainee, but had to leave the job to do 13 months conscripted military service.
"As I finished my military service, and I decided to just go and do something here in UK and study English language and then see what I can do," he says. And here he is: overseeing a chain of 18 stores across the country, and looking to expand further. His German connection has also become stronger, with his parents now living there.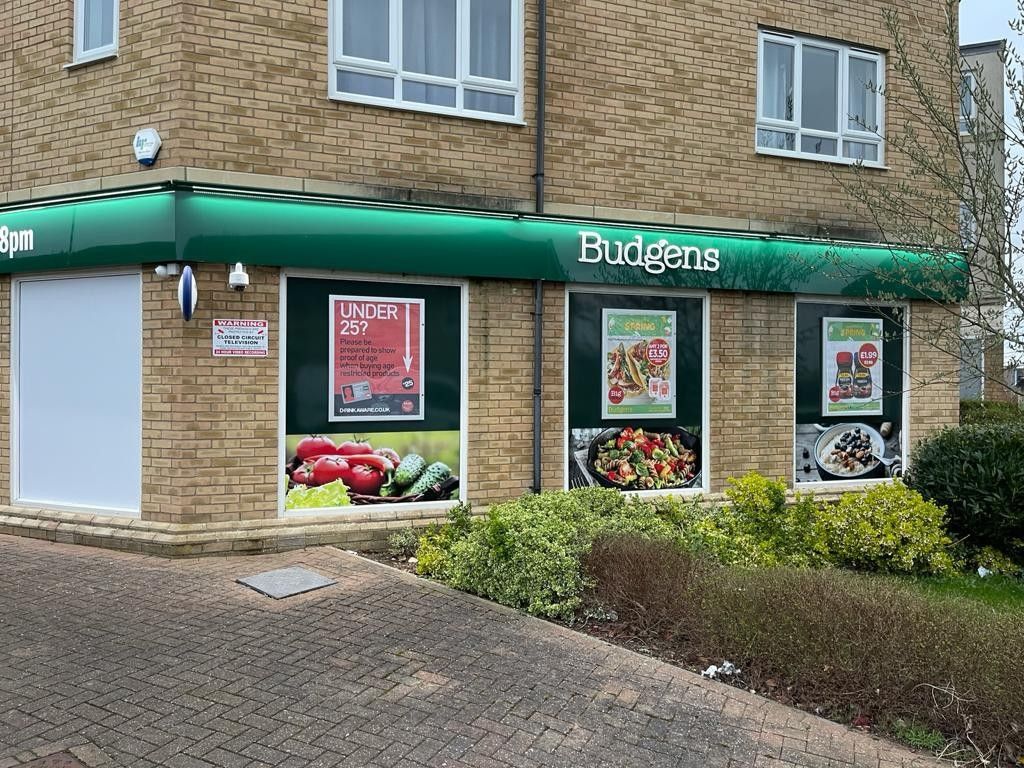 He arrived in England in July 2000, and studied accountancy and business administration. While pursuing his studies, Seelan worked in a small, unassuming convenience store in Burnt Oak, Edgware in London. Little did he know that this part-time job would serve as the launching pad for his future retail empire!
"Soon as I finished my qualification, the shop was up for sale, and then I bought that small shop from them," he says.
Two titans of the industry, Costcutter founder Colin Graves and former Booker boss Steve Fox, have been instrumental in his business taking wing.
"Colin Graves knew what I have been doing and he appreciated all my hard work. I was with Costcutter, but Costcutter was not that great soon as he left. And then he introduced me to Steve Fox, Booker's managing director. So I started with them, and then he supported me all the way down, top to bottom, what I need to do and all the advisers. Therefore today, we are 18 stores, with a good £20m turnover," he says.
The professional
Seelan brings a professional approach to retailing, and that's what took him to a path of expansion.
"As soon as I become a retailer, I realised that I can do a lot, because my age at the time was 28-29, and I really thought I can do a little bit differently," he explains.
"I just wanted to stick on the retail and make it move in a more professional way. I can use my knowledge, and then at same time, we have a number of managers and good people working with us, and then I decided, yes, this is a brilliant model to operate a business."
They have 15 stores under the Premier symbol, and the other three are Budgens stores. All follow a straightforward model, with store managers, supervisors and sales assistants. They have created an EPOS solution for their stores, and the group now offers this solution to other independent retailers seeking a tailor-made EPOS system.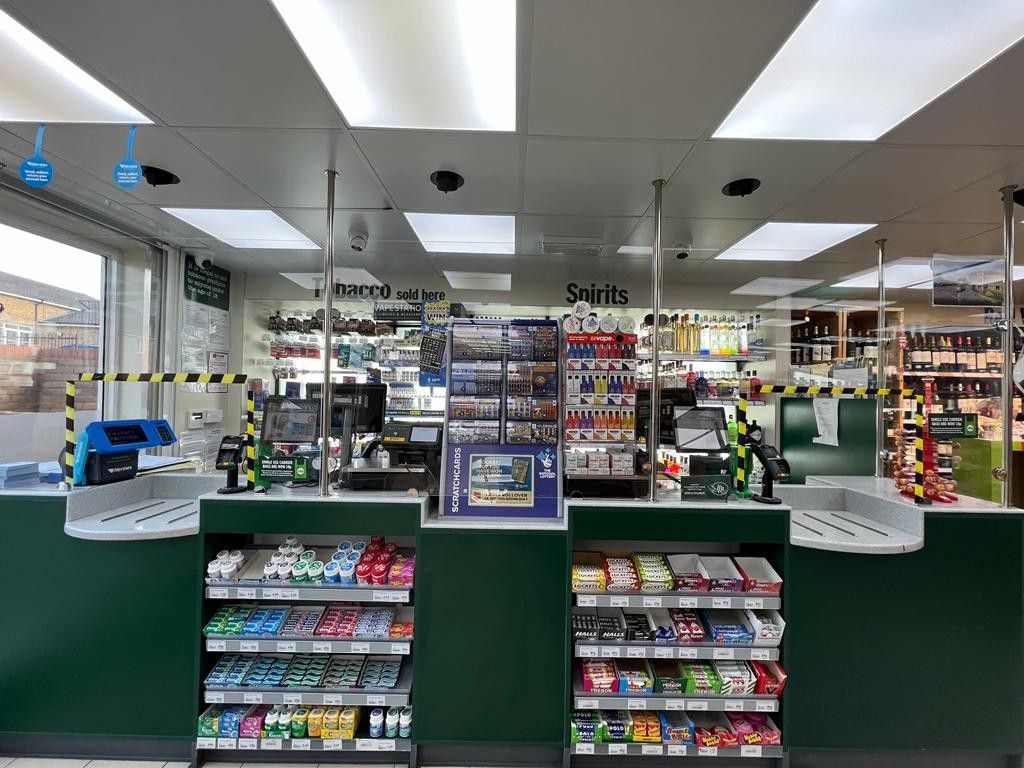 "When I opened my first or second store we got it from quite a few knowledgeable people in IT who worked in retail successfully," he says. "Then we decided to call this company SPEDI, part of HTEC. We had a word with them, and then we bought the source code and license fee. We developed a lot of things, stock control, EPOS, and back-office systems and all sorts of things. That's why we are very successful at the moment."
Besides their own stores, nearly 60 retailers are currently using the system. Seelan says the retail knowledge, expertise and the experience gained within their own store portfolio places their solution at a unique space.
"If you look at it, a lot of EPOS systems are being developed by [IT] developers, but they don't have the knowledge of the retail sector; and then we thought, why do people have to pay £10-20,000 for the EPOS system? We can do that nicely, more convenience stores, single man brands can run it within £3-4000," he explains.
In the community
The right location is the key criterion when Jayaseelan looks for new stores.
"We never buy stores in the high street," he reveals. "All the stores we are buying are in a community area and if there isn't much competition then we can develop the stores. Normally we are looking for little rundown stores, and then we refit the store and we just try to understand what the customers wanted. And that's all! We have to supply the goods for them and right price by value."
Seelan says it all boils down to what customers want, and once we know this, it's also important to change the stores according to these needs. He cites their pricing strategy as an example.
"We do different prices for all our stores. For example, some of the stores £1, some of the stores 90p, some of the stores £1.10, depending on the consumer," he notes.
They also make it a point to recruit people from the local community, and also ensure that the staff are updated on the products as well as the regulations.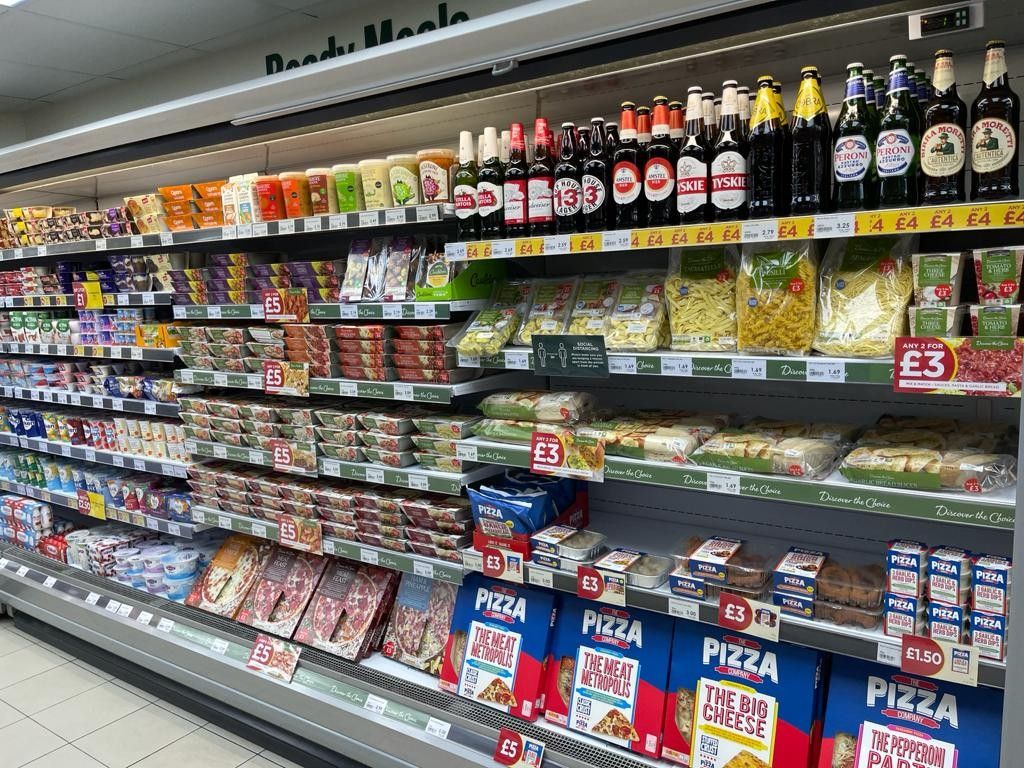 "We have an HR team and training programs team and they visit every six months each store, giving the training or all the 140 staff individually so that they abide by all the regulations or the upgrades," he says. "If you look at the training program, we cover how to operate the store, how to look after the floor, how to look after staff, how to look after the customers, the products, and regulations."
At the same time, Seelan admits that the issue of shoplifting is "massive" at the moment everywhere, and he estimates that they are going to lose one or two per cent of the sales to theft.
"We have lost the money this way, but we have to keep controlling, [because] it's going to get worse. Even if you have a CCTV camera, or whatever you have, it doesn't help," he says.
However, he notes that retailers can't run away because of these issues. "Probably we are going to have less profit, but we have got to survive. And I think it's another two or three years' time until the Ukraine war and Russia issue basically settles down and we need to be in the in the top on the toes. There is no choice at the moment."
Economies of scale
With the cost-of-living crisis continuing unabated, price is the sticking point for consumers, and Seelan tries to help by using his scale to negotiate better prices, and taking a cut on his margins. And, he still manages a healthy bottom line as volumes picked up.
"Because we are one of the biggest buyers for Booker Group, we are trying to negotiate the deal day by day. And at same time, we have like Bestway or Parfetts, we are looking to shop around for the best deal. And then we are going to get the right price to give the right customers," he says.
"We used to make 25-26 percentage margin, and now we have reduced our margin. We are putting more promotions, which is about 50 to 60 promotions. That's why our margin will be two or three percentage points down. At same time the volume is going to go up. Why do people need to go to Tesco for the same price?"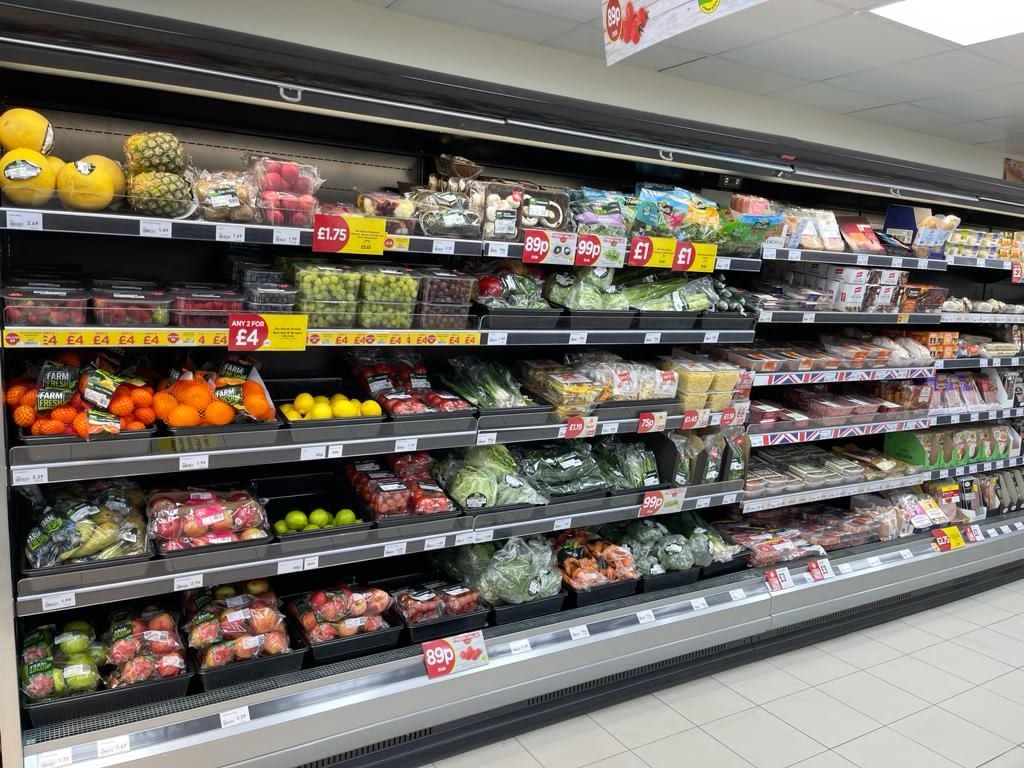 He says customers are trying to replace the big weekly shops at supermarkets with increased top-up shops at local stores.
"The interest rate has gone up from one percent to over five per cent and people don't want to go big supermarkets," he notes. "The reason they choose to go there is that they've got to buy £50 to £60 worth of the goods because they can see all the products. Therefore we are doing the same products as Tesco doing at the same price. Before people used to come for once a day and now they're coming three times a day and that's the way that the volume is going up."
They are also putting a lot of the products on price marks now to help shoppers amid the cost-of-living increases.
"For example if you look at like Fanta or Coke, that's 85p, and if you go to any other store they are selling for 99p but that's no price mark. So I am happy to give 85p and they can see, yes, we are not ripping them off, that's a price mark, we deserve market value," he says.
Investment imperative
As overhead costs, electricity bills, wages, and all, have also shot up, Seelan is responding by investing more in stores!
"We are spending in each store about £5,000 to £10,000 to refresh the store, to make sure you are using the right equipment, energy efficient, pest controls and keep servicing doors, the maintenance equipment, and therefore probably you're reducing about 10 percent of energy costs," he explains.
Further, Seelan feels that it is an imperative for convenience retailers to keep refreshing the store, as he goes back to the theme of understanding shopper needs.
"A lot of retailers are still in the old days' operation model," he notes. "They need to come out, refresh to make sure to understand what the customers needed. And those are the varieties we got to increase. We could drop the margin a little bit but get the sales volume up. That's where I see success."
The latest refresh he undertook at his Grantham Premier store is a case in point. The shop opened as a concept store with food-to-go in focus, and his "cut margin, volume up" strategy has led to a whopping sales rise.
"If you look at every other petrol station, they're doing Tango slush or milkshake for £3 or £4. It cost us probably about £1 and we are selling at just £2, just making 50 per cent margin out of it to get the volume up and that's why people say it's fantastic. That shop is going up to 35 to 40 per cent sales up now," he says.
For 2024, they are planning to refresh all the stores, spending around £500,000 between the stores.  "And if you increase sales up by about 20 per cent, and you don't need to open any new businesses," he points out.